Nearly every seat in the La Salle City Council chambers was filled Monday with residents concerned about the Jan. 11 Carus Chemical fire.
The fire resulted in a substance covering homes, cars, yards and outdoor items that appeared brown-orange, green or purple depending on its state. Carus Chemical and the EPA said the substance was an oxidant called potassium permanganate, which is corrosive, but is mostly non-harmful, unless it is in great concentration. The chemical is distributed by Carus to treat drinking water, among other applications.
Resident Dani Piland told the council many residents spoke to her with concerns about the consequences of the fire.
She highlighted five main areas of concern: She said the city didn't communicate clearly, the city chose protecting Carus over its residents, the city wrongfully placed responsibility on residents to clean up and assess damage, it provided little assurance on health and environmental concerns and neglected to hold Carus responsible.
Piland, who previously ran for U.S. Congress in the 16th District, criticized the reliance of a hotline set up by Carus and early instructions to mix chemicals to wash away the oxidant, among other objections.
She asked the council for a town hall meeting, which would include Carus, the city, EPA and all organizations involved to answer outstanding resident questions.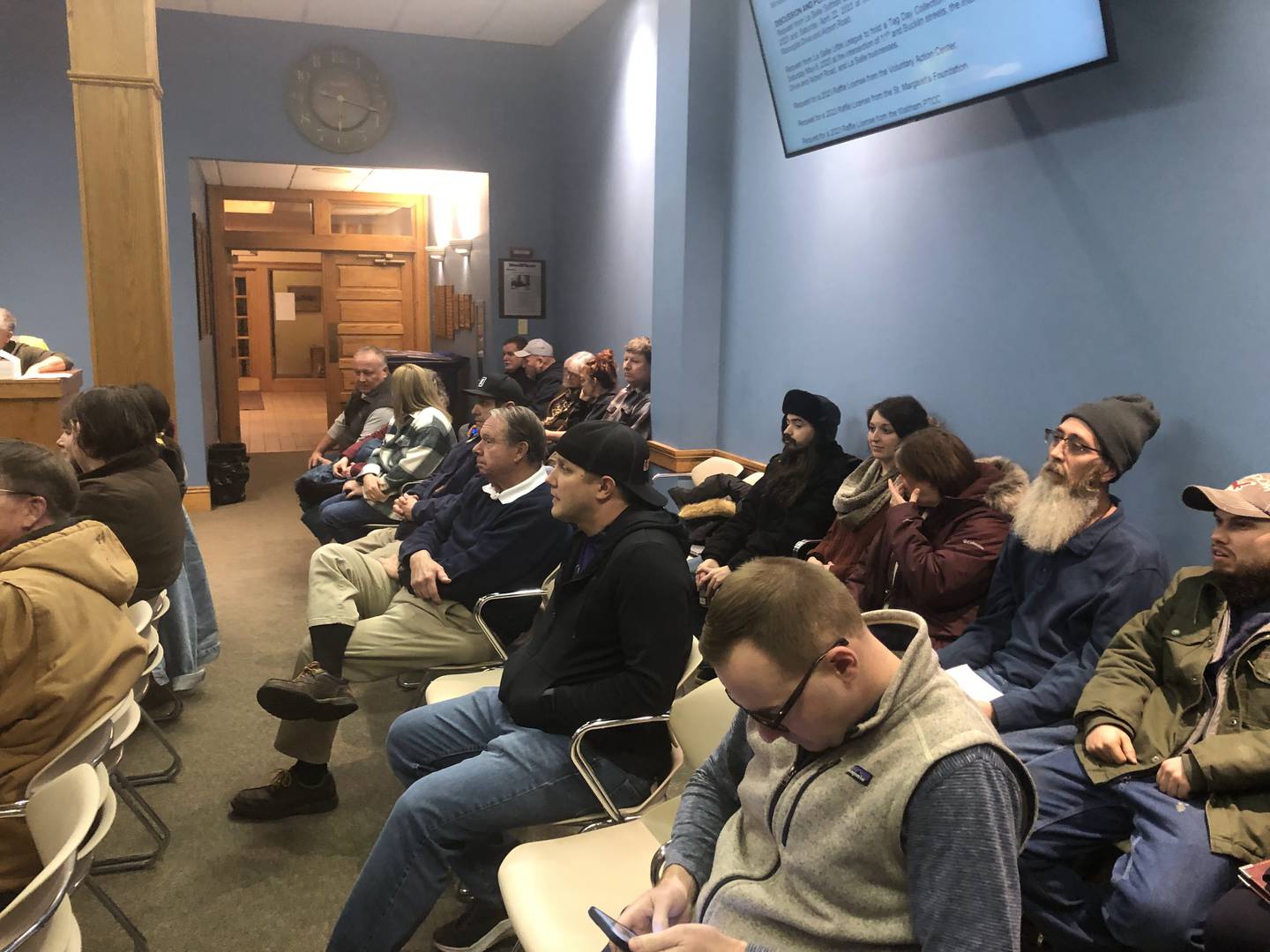 La Salle Mayor Jeff Grove said the city did the best it could to communicate to keep residents safe and informed. He said the city's role is to pass along the information it receives and said officials still don't have the answers to everything.
"The aldermen and myself, we live in La Salle. We have children, we have pets," Grove said. "We would never do anything to mislead anybody because this is our community, too."
La Salle officials have contracted Brownfield, of Beloit, Wisconsin, as an independent company to provide more information for residents who expressed distrust in information provided by the Illinois Environmental Protection Agency and U.S. EPA.
Both environmental agencies have reported they have not found any health risks to residents after taking samples of nearby soil, water and air for testing. HAZMAT teams from HEPACO and RMS Environmental have been cleaning up the site under the supervision of the state and federal EPA.
City Engineer Brian Brown said soil samples and other testing has been conducted in the neighborhoods most affected, around Zinc and Porter streets, by the new contractor. Brown said results should be available within a few days and residents will be notified.
Brown also suggested planning for long-term testing to evaluate the potential environmental and health concerns down the road.
City officials also met with officials from Morris and Rockton, where there was a lithium battery fire and an oil plant fire. La Salle staff found its response was consistent with the other cities, except La Salle said it hired an outside contractor to do additional testing.
More than 10 residents spoke during public comment Monday, some asking questions about their specific situations. Residents asked about long term health and environmental risks. Multiple residents reported not letting their dogs come home, keeping them boarded or elsewhere, because of their fear of them ingesting grass or getting it on their paws.
Resident Wayne Temple owns cattle and machinery. The machinery was damaged by the oxidant released and the feed for his cattle was contaminated. Linda Battaglia said her house and lawn was covered in the chemical, and said she doesn't know what to do.
Jamie Hicks believed the city didn't communicate well through alerts, saying some people received them and others didn't. Grove said there was an issue with the codeRED system on the day alerts were sent, adding he wants to find a way to reach more people through their phones in the event of an emergency.
"What we are seeking ... is a public acknowledgement of this administration's failure to communicate adequately with the community in the wake of the disaster, full transparency in the investigation process as it proceeds from here and publication of the city's emergency management plan with feedback from La Salle residents taken into consideration," Piland said in her request for a town hall meeting.
All residents who addressed the council were told to give a written record of their concerns to Deputy Clerk Brent Bader so questions can be answered by the appropriate organization.
"We trust the EPA's findings are accurate, but I don't think there's any harm in having someone come in and hone in on certain areas, specifically the parks," Bader said.
"The bottom line is I just want people to be rest assured this council, this community, this team here is really working hard for everybody," Grove said. "There's no agenda here, we're just trying to do the best we can."