CRESTWOOD – Attention to detail has been the trademark for Nazareth during its quest to repeat as state champion this season, but in order to secure their trip back to the state finals, the Roadrunners needed to ignore one big detail Monday.
As the game kept progressing, their pitching staff hadn't allowed a hit against Lindblom.
Nazareth didn't address the elephant in the dugout in the Class 3A Crestwood Supersectional. Instead the Roadrunners focused on working around it, scoring on early mistakes and playing solid defense to win 8-0 and secure not only the no-hitter, but a chance to finish their quest to repeat.
[ Photos: Nazareth vs. Lindblom in Class 3A baseball supersectional ]
"It means a ton," Nazareth starter Finn O'Meara said. "I know our team has worked really hard. It meant a lot to get back down to state and give ourselves a chance to repeat."
O'Meara walked the leadoff hitter to start the game but then showed just how dominant a night the Roadrunners pitching staff would have. O'Meara struck out the next three batters and struck out three more in the next two innings without allowing a hit.
Luca Fiore came in and threw three innings, striking out seven and walking only one. Cooper Malamazian pitched a perfect seventh inning with two strikeouts to send Nazareth (32-6) back to state for the sixth time in program history.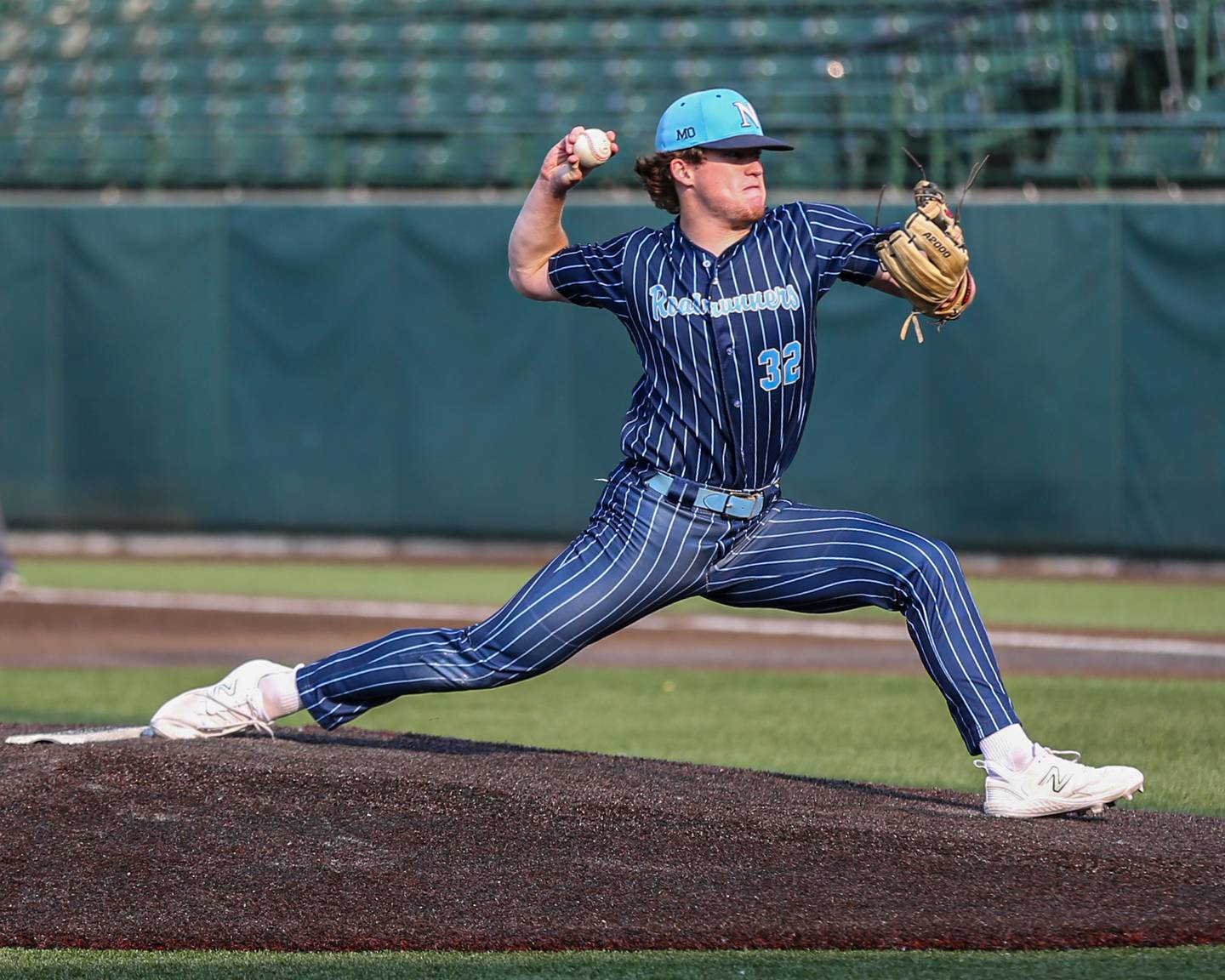 "It's very special that we all came out firing," Fiore said. "Only a couple walks, one error on the field. All the boys on that field are taking care of us on the mound."
They also took care of them at the plate, making the Eagles pay for early mistakes. Nazareth grabbed a 1-0 lead in the bottom of the first when Jaden Fauske scored from third base on a throwing error by the catcher.
"It means a ton. I know our team has worked really hard. It meant a lot to get back down to state and give ourselves a chance to repeat."

—  Finn O'Meara, Nazareth starting pitcher
It became 2-0 in the bottom of the second when Landon Thome drove in a run on a single, 4-0 after Malamazian doubled down the third-base line and 5-0 when Fauske singled to center field. Lucas Smith brought in a run in the fifth on a single and Jeremy Thompson made it 8-0 in the sixth when he drove in a run on a double and later scored on a wild pitch.
"Our lineup is pretty deep," Nazareth coach Lee Milano said. "I'm confident no matter who's up in any situation, their job, they're going to execute it."
The Roadrunners will try to repeat as Class 3A state champion in Joliet this weekend. They will play Sycamore (32-5) in the state semifinals at noon Friday at Duly Health & Care Field.
Nazareth has overcome the spotlight and the adversity they've faced this season with many of the same players who won it all last year. With two wins separating the Roadrunners from accomplishing their season's quest, they'll stick to what's worked all season.
"To have the opportunity to show out for our school, our community, repeat again, would mean a lot," O'Meara said. "Even just to have all these fans out here to support us, it means so much to me and all the guys.
"This run's been special. Hopefully we can keep it going."