Glenbard West senior shortstop Jason Valdez is facing several new challenges this season.
A year ago, Valdez had a breakout season that was helped by a strong and deep group of seniors.
The Hilltoppers were a team comprised mainly of seniors, 18 in total.
Now, after the bulk of last season's Class 4A regional championship team graduated, Valdez is adapting to a new group of faces on the team with the goal of winning the program's third regional title since 2019. Valdez credits Glenbard West coach Andy Schultz for building and promoting a positive culture that allows younger players to thrive.
"It's definitely weird because we don't have a lot of returning guys," Valdez said. "But I'm excited to see what these guys have. We have a lot of unproven guys, but we're a tight-knit team and program. Everything has been going good so far. We're all working together."
Valdez, who has committed to play baseball at Concordia Wisconsin, is ready for the challenge of leading the Hilltoppers, especially since he tackled the tough task of becoming an offensive and defensive threat.
By his own admission, Valdez said he was mainly known for his work on defense before last season. After working tirelessly during the pandemic, Valdez said he started becoming a better hitter.
"I've always been a pretty good fielder, but COVID was a blessing in a way," he said. "I took advantage of the extra time in the weight room and got a lot stronger, which helped prepare me for games. Last year, I wasn't as aggressive and had a couple of errors, which isn't typical for me. This year, I want to lead by example. This year, I want to do better and also lead by example. I've been working hard. I want to push my teammates to be better and we all learn together."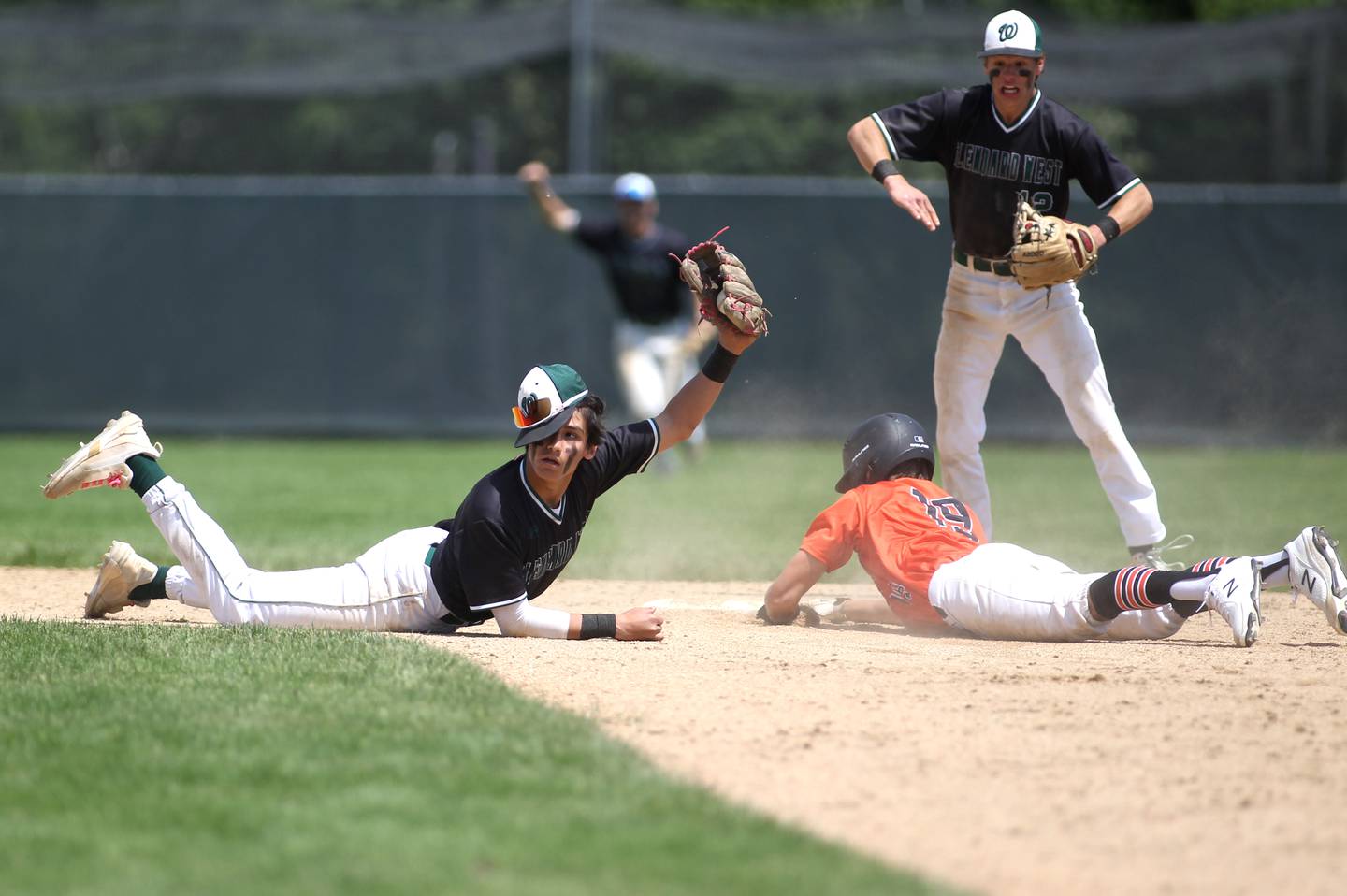 Schultz said he hopes the team will bond and grow during its annual spring break trip to Louisville. The Hilltoppers won one of their first three games before departing for Louisville.
"After graduating 18 guys last year, the adjustment is really twofold," Schultz said. "For our coaches, it's about learning what these guys can do on a consistent basis while also developing them day to day. For the players, their adjustment, I think, is less about camaraderie since most of them played together last year but more about competing at the varsity level where the game is faster, the pitching is better and the room for error is smaller. We've got a lot of talented kids, but there is a learning curve for sure early on."
Riverside-Brookfield undergoing reconstruction
Riverside-Brookfield is undergoing a reconstruction process this spring. Not only did the Bulldogs lose superstar Owen Murphy to graduation, but they have a new coach in Mark Ori.
Murphy, the 2022 Suburban Life Baseball Player of the Year who was selected in the first round by the Atlanta Braves in the 2022 MLB Draft, had an extraordinary ability to dominate on the mound and at the plate in high school and was one of the best players in R-B history.
Ori said Murphy's graduation left a big hole in the program.
"Obviously, he was a once-in-a-lifetime player, first round, dual guy," Ori said. "He kind of brought it, too, mentality wise, a natural leader. We've got six or seven guys that contributed last year who kind of will have to lead together as one. We don't have somebody of that caliber, but we have a core group of juniors and seniors who contributed and have experience and built that chemistry."
The Bulldogs (2-0) opened the season with a win over Hinsdale South last week, then posted a 10-0 victory over Argo on Monday.
Wyatt Murphy, a junior right-handed pitcher, tossed a solid game in a 2-1 win in the opener. Wyatt Murphy is Owen's younger brother.
"We have to do the little things like play solid defense, be aggressive on the basepaths and situational hitting, hit line drives, hit the gaps and take extra bases and be aggressive," Ori said. "Wyatt Murphy threw a gem for us and he played phenomenal. He was our No. 3 last year and even won a playoff game. He's calm and collected, a pitcher only. He's got a ton of movement on his ball, just a gamer. He really stepped up, completed five innings."
New Fenwick coach off to winning start
New Fenwick coach Kyle Kmiecik started his tenure with a 6-1 win over Reavis on March. 15.
In 2022, the Friars won Class 3A regional and sectional titles before losing 8-6 to Crystal Lake South in a supersectional. Kmiecik, a 2000 Fenwick graduate, has a tough task replacing highly successful coach Dave Hogan, who recorded an 862-476-4 record at Fenwick, a mark that ranks fifth all-time in IHSA baseball history.