JOLIET – Nick Drtina sat in his room Friday night, relaxing, when he received the text from his coach that any kid dreams of.
"Can you go tomorrow?"
"I said absolutely. I want it," said Drtina, Nazareth's sophomore pitcher. "I was like 'Oh my God, here we go, let's get it done.' I got a good night's sleep, was prepared to come out and shove."
[ Photos: Nazareth vs Glenwood ]
Drtina and a precocious group of Roadrunners indeed got it done.
The Louisville recruit took a shutout into the sixth inning, despite baserunners in every inning. Nazareth broke through in a scoreless game with five runs in the fifth and went on to beat Glenwood 5-1 in Saturday's Class 3A final at Duly Health and Care Field for the Roadrunners' first state championship.
Nazareth (34-7), starting five sophomores and a freshman Saturday, finished its season on a 17-game winning streak. Drtina (12-1), one of five Division I commits, allowed one run on three hits and five walks with two strikeouts over 5 1/3 innings – and broke a 25-year-old Nazareth record with his 12th win.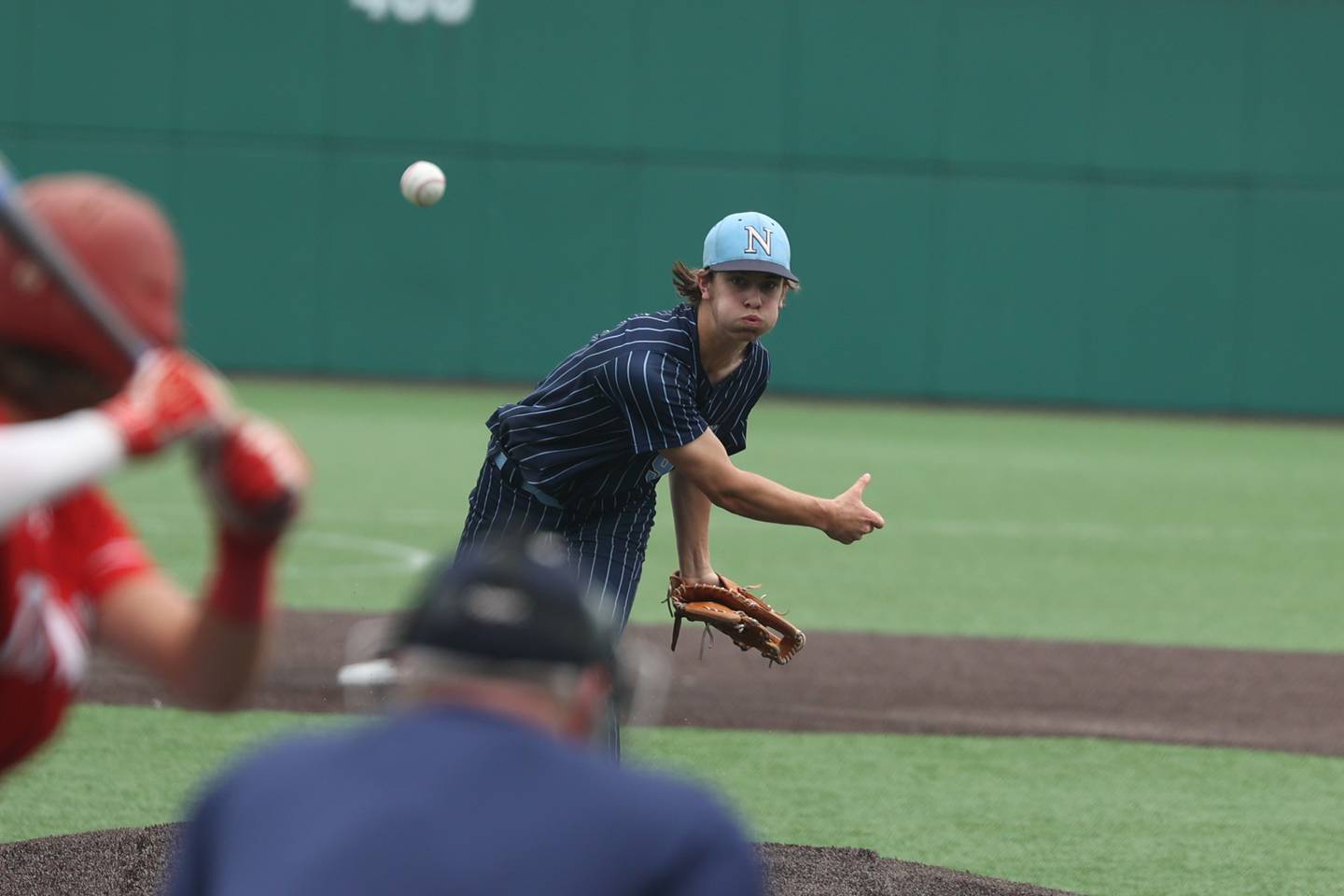 "Perfect time to do it," Drtina said. "It's indescribable, amazing. When you think about it we still have two more years of this. For some of us, three. Hopefully we can run the table again."
Drtina, belying his youth, seemed to bask in the spotlight.
He shook off Glenwood leadoff hitter Nolan Mcmasters' deep fly on the game's first at bat that just hooked foul. After a leadoff single Drtina snagged a come-backer to start an inning-ending double play, and continued to match Glenwood ace Zane Danielson zero for zero deep into the biggest start of his life.
"I felt the pressure, but I've always since a little kid worked to just tune everything out, block it out," Drtina said. "My defense put their faith in me, my coaches put their faith in me, our crowd was great and I just took that energy and attacked."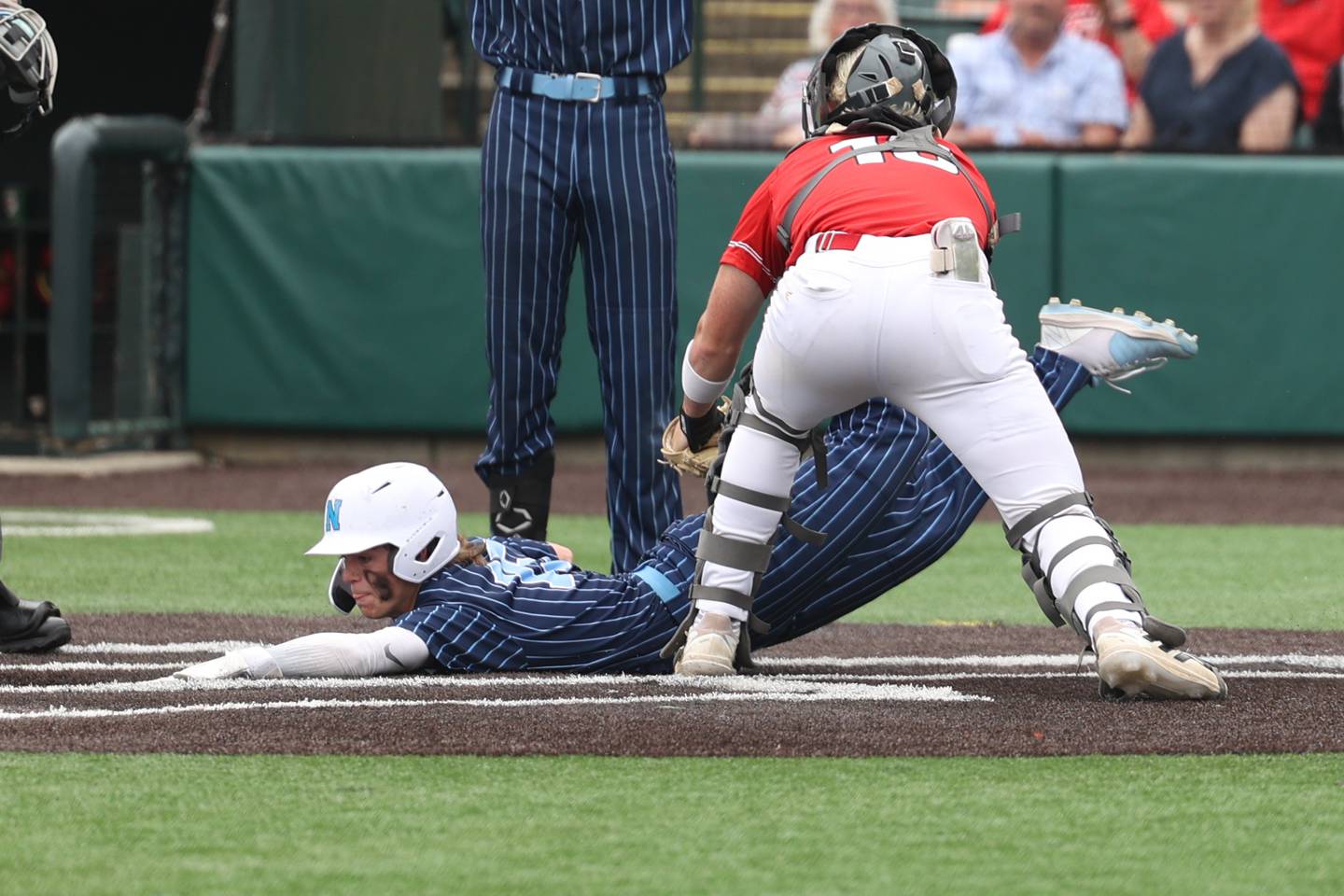 Danielson, cruising through four innings, unraveled quickly in the fifth.
Nazareth's Jaden Fauske singled to lead off, snapping Danielson's string of eight straight batters retired. Sam Wampler walked and Luca Fiore shot a two-strike pitch into right field, scoring Fauske with the game's first run.
Next up, No. 9 hitter Cole Reifsteck laced an opposite-field single under the third baseman's glove for an RBI single to make it 2-0, the third left-handed hitter with a single off the lefty-throwing Danielson in the inning.
"We have a lot of lefties in our lineup, and lefty-lefty with a pitcher who has a lot of arm side run, it's going to be difficult," said Reifsteck, another of Nazareth's sophomores. "We battled, got a few bloop hits, stole a run. You have to battle. It's going to be a dogfight when you get to this point in the playoffs."
The Roadrunners, true to their form, used their aggressiveness on the bases to tack on two more runs.
Nazareth coach Lee Milano sent Reifsteck from third on Luke Brabham's fly ball to right, and he scored the third run when the Glenwood catcher couldn't handle the throw home that beat Reifsteck. After a Drtina RBI single made it 4-0, Cooper Malamazian scored Nazareth's fifth run on a double steal.
"Being aggressive is part of the game, how you win ballgames," Reifsteck said. "You always have to keep pressuring the defense. If you stay laid back, you're not going to score runs when you need them."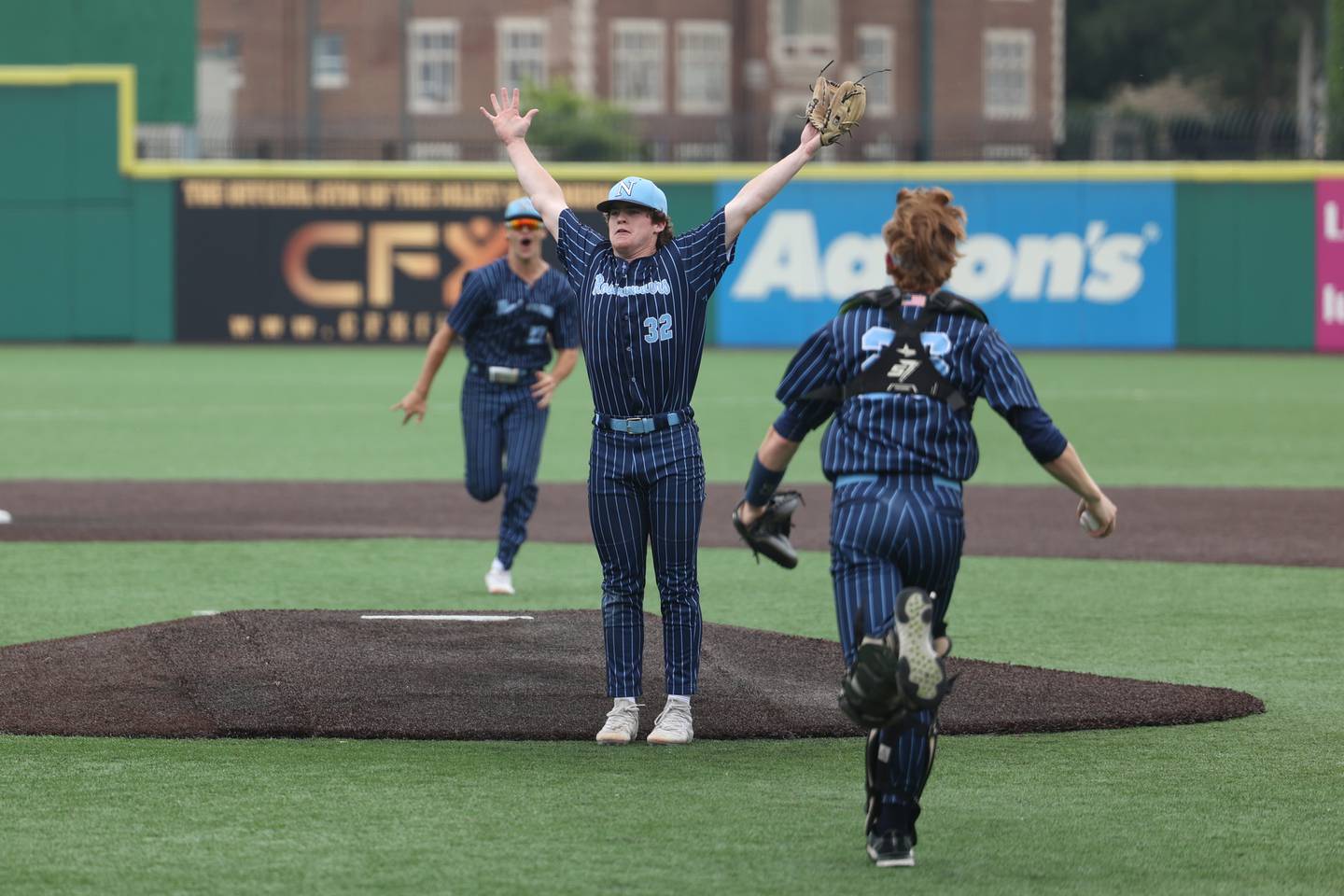 Drtina and Finn O'Meara, who relieved him in the sixth, did the rest.
O'Meara's third strikeout ended it, making Milano a state champion in his 23rd season as head coach and 27th with the program.
Milano's 2018 team with sons Dominic and Joseph took third in the state. This group, his fifth state team since 2011 with youngest son Nicholas, became the one to break through.
"It's awesome," Milano said. "My youngest is on the team, I had my three other boys with me here, my sons Dominic and Joseph scouted for me. It's come full circle. I started coaching before they were born and saw them grow up, and here we are today. It's awesome."