CRESTWOOD – Nazareth coach Lee Milano got an amusing reminder Monday of just how young his team is when rain kept them from hitting outside.
"We met in the classroom and when I left, they were playing hide-and-go-seek and 7 Up," Milano said with a laugh. "I told myself, 'Yeah, they're pretty relaxed.'"
[ Photos: Nazareth vs. St. Ignatius ]
The Roadrunners also are pretty good.
A team that started five sophomores and a freshman in Monday's supersectional might be relatively new to the high school game, but they have Nazareth back in a familiar place.
The Roadrunners rode a healthy dose of small ball and aggressive base running to a big lead on St. Ignatius, then held on for a 10-7 win in the Class 3A Crestwood Supersectional at Ozinga Field.
Nazareth (32-7), back at state for the fifth time since 2011 – first since 2018, a year before any of these current Roadrunners started high school – will play Crystal Lake South in a 3A state semifinal at noon Friday in Joliet.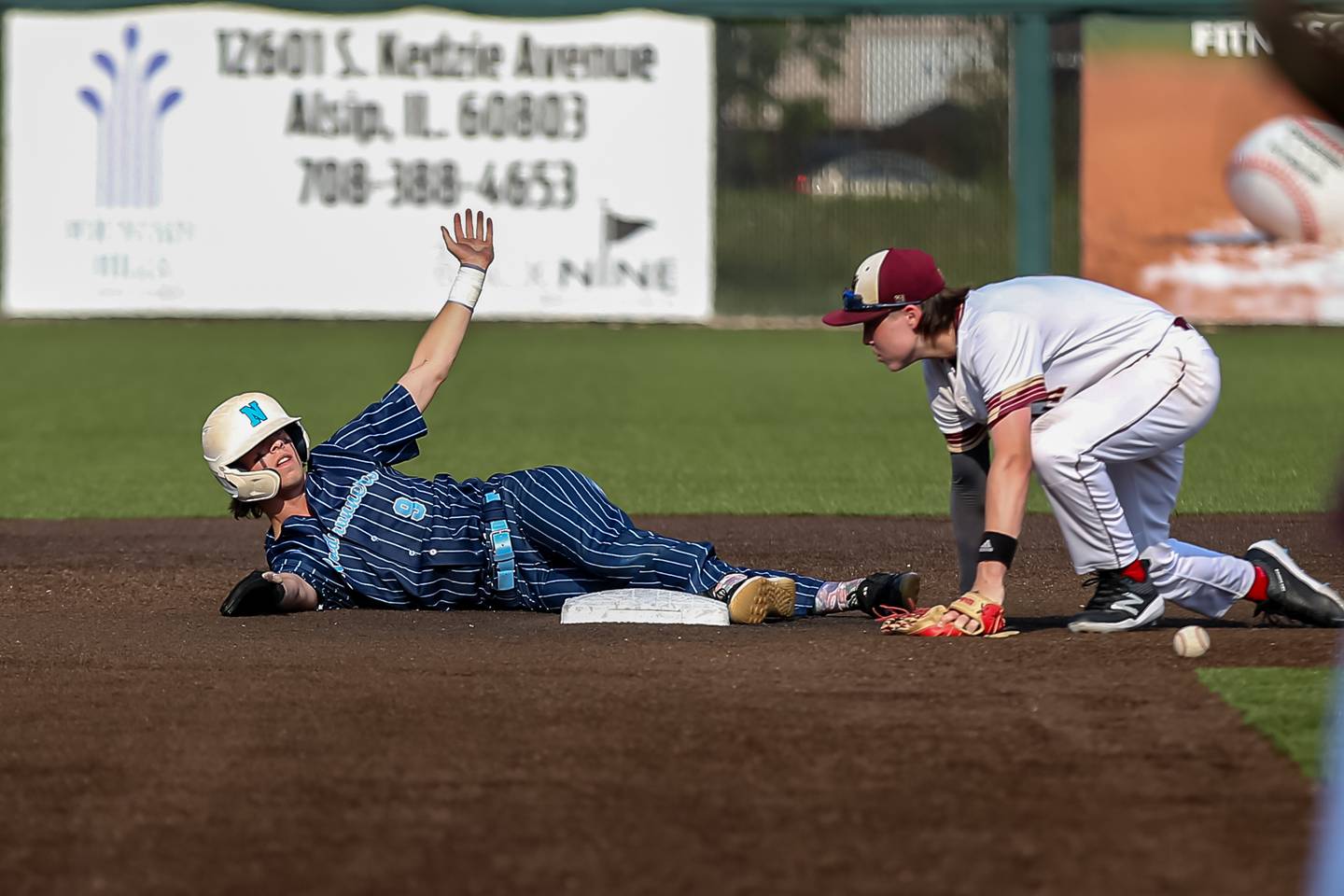 "Just from the preseason workouts we knew we had something special with this group that was different than everyone else," said Nick Drtina, a sophomore who had three hits and retired the final three outs on the mound Monday. "We knew right away that we were going to make something happen despite our age. We're going to show what's going on."
After rallying from five runs down to beat Lemont in a sectional semifinal June 2, the Roadrunners haven't trailed in their last two games – even if it got a little sweaty at the end Monday. St. Ignatius, trailing 10-2 going into the seventh, scored five runs before Drtina retired the final out.
"I think I lost five years of my life in that last inning," Milano said, "but here's the thing – this team might be too young to understand where we're at."
"After that Lemont game, we felt like we could take on the world," Drtina said. "We've kept on going. Here we are, going to state."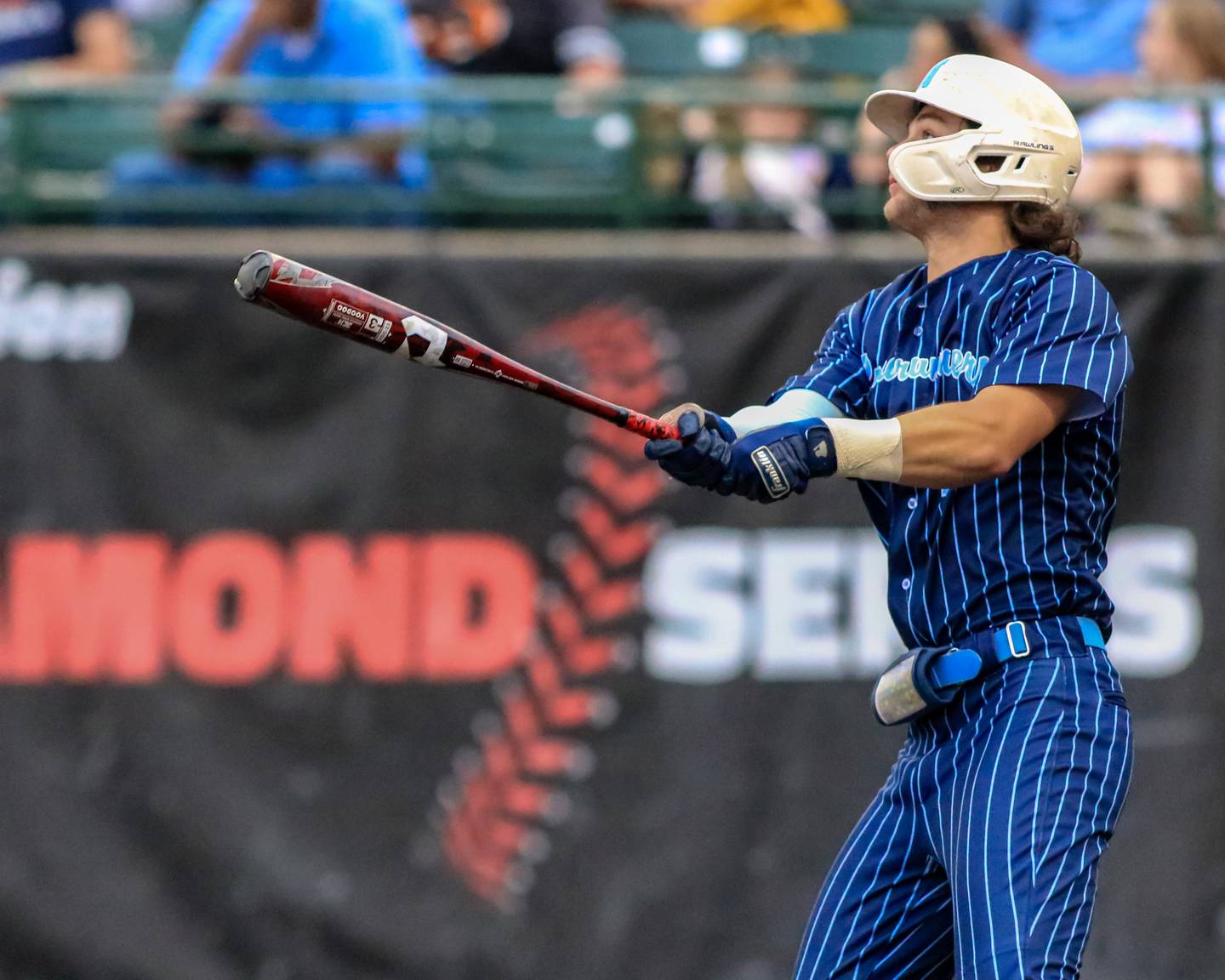 The Roadrunners took advantage of 10 walks by St. Ignatius pitching – seven of them coming in the second and third innings – and also had two hit batters and three infield hits with aggressive base running sprinkled in to jump on St. Ignatius early.
Luca Fiore's slow roller loaded the bases in the second inning, and Cole Reifsteck's bases loaded walk – the third free pass of the inning and the first of two Reifsteck walks with the bags juiced – brought in the game's first run.
Two more runners scampered home on Lucas Smith's slowly hit ball past the mound between first and second base that the UIC recruit beat out.
"Pressuring the defense is a big part of our brand of baseball," said Smith, who reached base on an error, single and walk Monday and drove in three runs and also was the author of the game-winning hit against Lemont. "The more we can pressure teams, the more we're going to succeed and it showed. Also being disciplined was a big part. We drew a lot of walks. We followed that game plan and it worked."
It carried over into a four-run third. Indiana recruit Cooper Malamazian, one of Nazareth's five Division I commits, singled, stole second and third and scored on a Drtina single. Drtina stole second and scored on a two-out wild pitch. It preceded two more bases-loaded walks that made it 7-0.
That was more than enough offense early for Nazareth starting and winning pitcher Finn O'Meara, who allowed two runs on four hits with four strikeouts over five innings.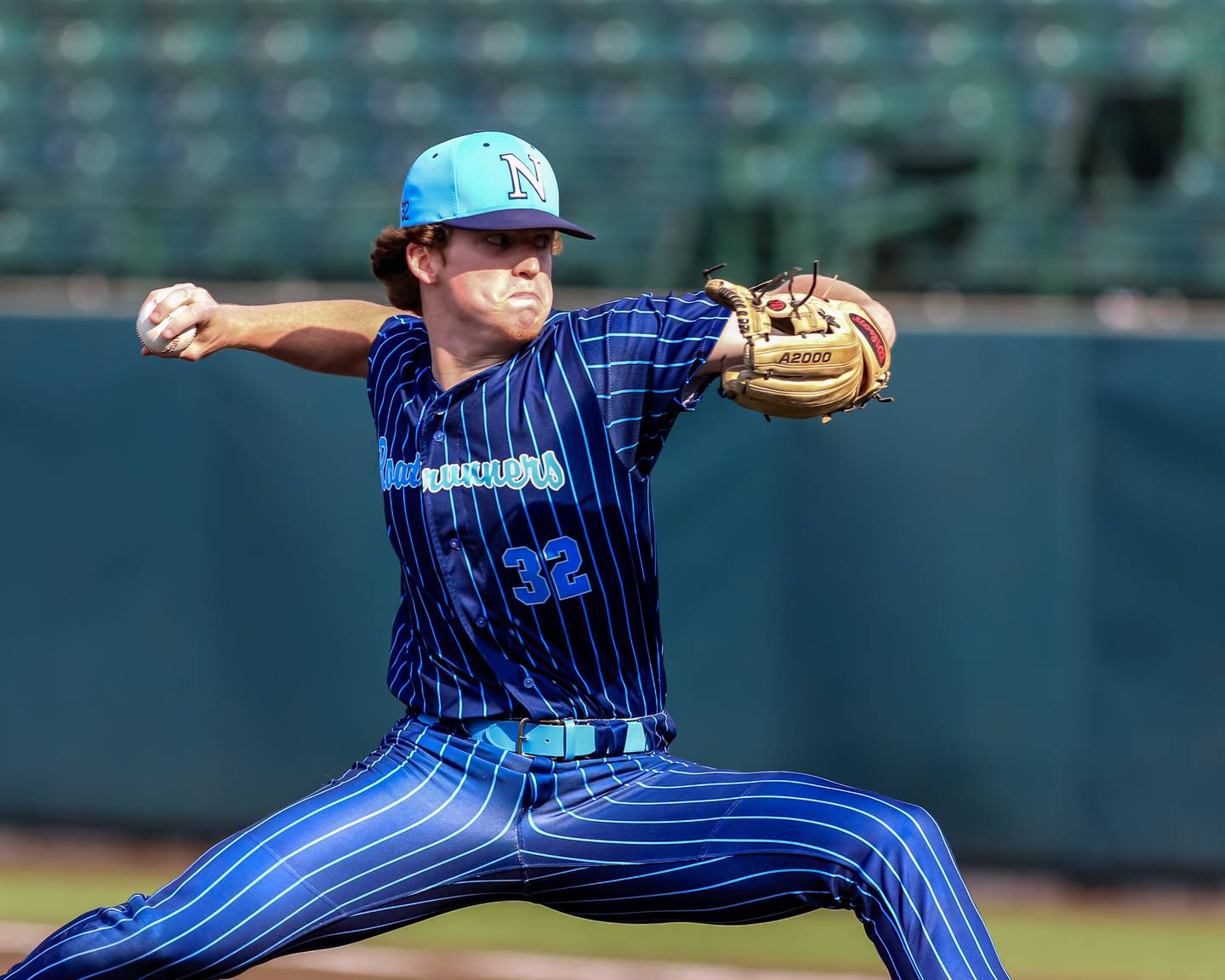 "A lot of infield hits and a lot of good base running. Great day for the offense," Drtina said. "We knew coming in after the first inning that they didn't want to throw over, so we game planned around it. Just take the extra base and keep running."
Fiore, Reifsteck and freshman Jaden Fauske each reached base three times for the Roadrunners, who look to keep going with their running ways this weekend at Duly Health & Care Field in Joliet.
Nazareth has never won a state baseball title, but the young group sees no reason why it can't be the first.
"We've got a lot of talent on this team," Smith said. "Even though we're pretty young, from the start our goal was to get to state, to go to state and win it all. Hasn't been done yet, but I think we have a good shot."