"The Outsider" is the first Mainstage play of the 93rd season at the Theatre of Western Springs. The comedy by Paul Slade Smith is directed by TWS Artist-in-Residence Greg Kolack, and runs ­through Sept. 19, at TWS, 4384 Hampton Ave., Western Springs.
The play will be presented inside the TWS mainstage theater with safety measures in place. TWS follows state and CDC safety guidelines. For details about COVID-19 safety procedures, check the TWS website.
In the play, Lt. Governor Ned Newley is a behind-the-scenes worker, happy to crunch numbers ad infinitum. When the governor is kicked out of office for having a fling with a pageant contestant, Ned becomes governor much to his horror. He is terrified of public speaking, and his poll numbers are impressively bad.
To his ever-supportive chief of staff, Ned seems destined to fail, but bombastic political consultant Arthur Vance sees things differently. Ned might be the worst candidate to ever run for office, unless the public is looking for – the worst candidate to ever run for office.
"'The Outsider' is a hilarious comedy that skewers politics and celebrates democracy," Director Kolack said in a news release. "It's consistently funny, but at its heart, it has something to say about leadership."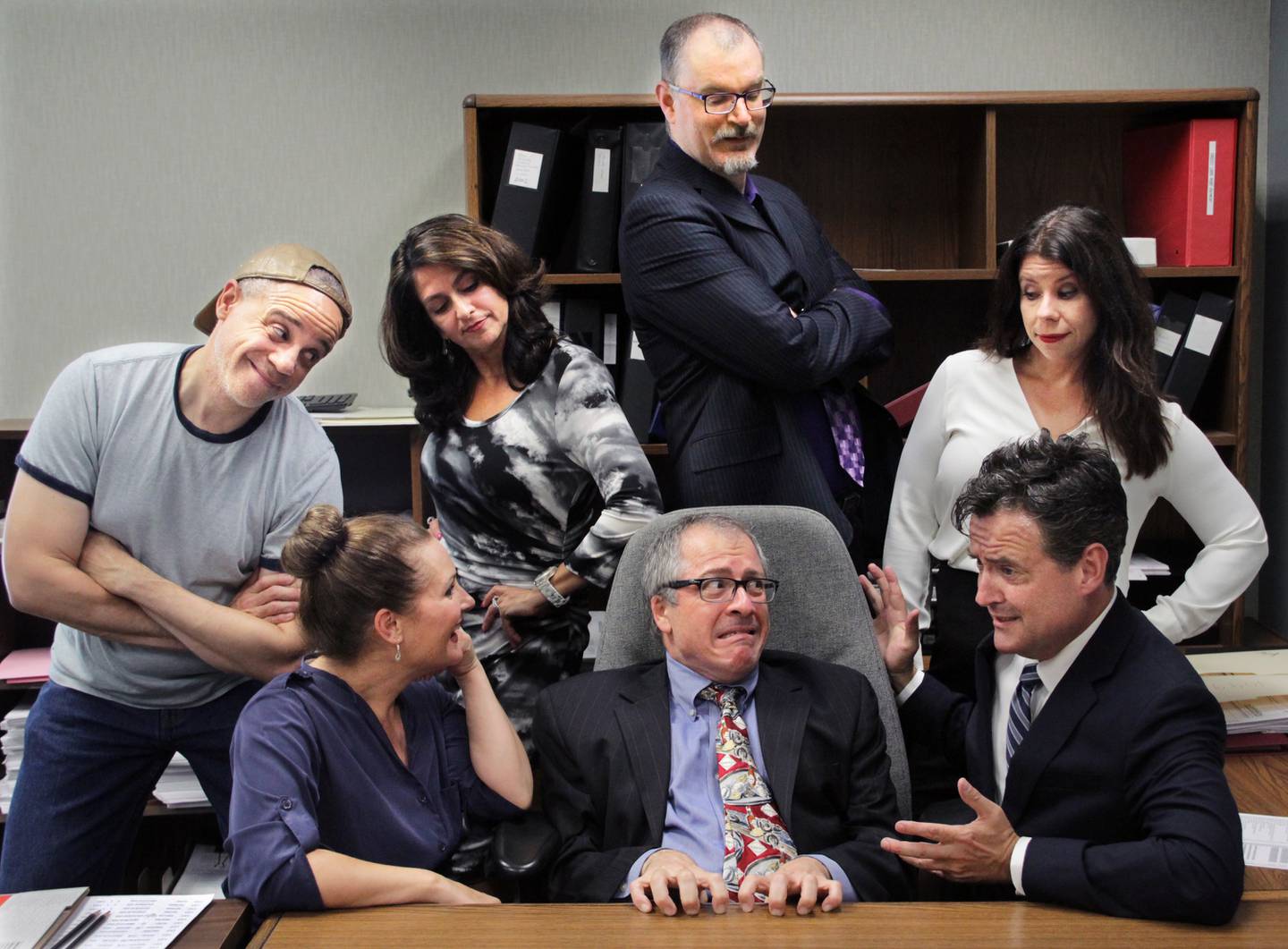 TWS Executive Artistic Director Eddie Sugarman added, "I first read 'The Outsider' sitting on a park bench. I was laughing out loud so much that joggers kept stopping to ask me what I was reading."
Kolack has been working professionally in Chicago for the past 40 years. He is the recipient of three Jeff Citations and three After Dark Awards. Among his numerous credits, he directed the hit production of "The Odd Couple" at Drury Lane Oakbrook, the Chicago premiere of Tim Robbins' "Embedded" for Prop Theatre, the world premieres of the critically acclaimed "All Through the Night" at Chicago Jewish Theatre, and "Hitman" at Bailiwick Repertory. He also directed Brightside Theatre's productions of "Moonlight and Magnolias" and "Bleacher Bums."
Kolack served as co-artistic director of Circle Theatre in Forest Park for seven years. His most notable Circle directing credits include the world premiere of "The Crime of the Century" by Rebecca Gilman, which he also conceived, and "A Piece of My Heart," both of which received Jeff Citations for Direction and for Outstanding Production.
Playwright Paul Slade Smith is a writer and actor based in Brooklyn, New York. He is the author of three plays: "The Outsider," "Unnecessary Farce" and "Hymn & Carol." "The Outsider" had its 2015 world premiere at Peninsula Players Theatre, which received three Milwaukee theater awards including Best New Play.
The cast
Appearing in the show are Linda Cunningham of La Grange, KC Driscoll of La Grange Park, Kerri Mummert of La Grange, Gonzo Schexnayder of Brookfield, Edward MacLennan of Bolingbrook, Jaime Sandoval of Oak Park, and Stacy McCargo of Western Springs.
Single tickets cost $23 to $25. Full season subscriptions are available now. Call the box office at 708-246-3380 or go to www.theatrewesternsprings.com.