A Downers Grove man known for saving beloved theaters across the suburbs died Wednesday at the age of 86.
Willis Johnson, a co-founder of the Classic Cinemas theater chain, got his "accidental" start in the business in 1978 when he took over the iconic Tivoli Theater in downtown Downers Grove. Today, Classic Cinemas, which celebrated its 45th anniversary this year, has 16 locations, including the York Theater in Elmhurst, Cinema 12 in Carpentersville, Elk Grove Theatre in Elk Grove Village and Charlestowne 18 in St. Charles.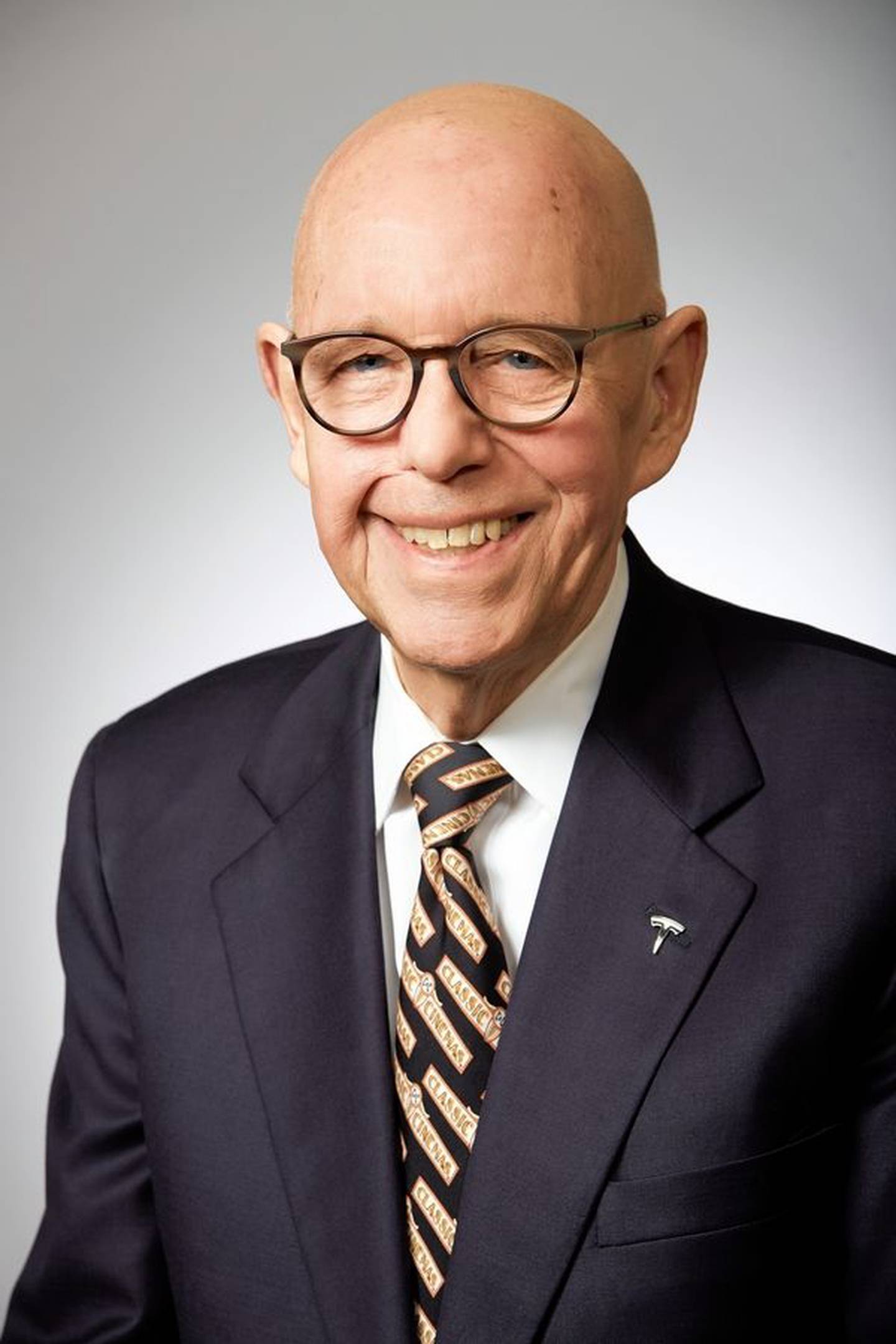 Though Johnson, a 1955 Downers Grove High School alum, worked tirelessly for his business, his son, Chris, noted he also was a "relentless volunteer," serving the communities that welcomed his theaters.
"His goal was never to make him the best business, but to make the community he was in the best community," said Chris Johnson, CEO of Classic Cinemas, which is under Tivoli Enterprises.
The Tivoli caught Willis Johnson's eye in the late 1970s. The building, which also included a hotel, was across the street from a printing company Willis Johnson and his brother, Ross, owned.
The two bought the building as a real estate investment, but eventually, Willis Johnson took ownership, and his brother kept the printing company.
Willis, who at the time was recently divorced, stayed in the hotel and was not involved in day-to-day operations at the theater. But when the theater operator left, Johnson found himself with a theater to run.
"Growing up, he loved old cars and fixing them up," Chris Johnson recalled of his father. "He did the same thing (with theaters) ... taking a neglected building, polishing it up and making it shine."
Once he saw what he could accomplish at the Tivoli, he began looking for other theaters, Chris Johnson said. Eventually, he gained a reputation and had people calling him to save beloved theaters and grew Classic Cinemas into the largest movie theater chain based in Illinois.
"He loved restoring old buildings and never met a construction project he didn't enjoy," Johnson's obituary reads.
His dedication to his theaters and the communities they were in earned him accolades throughout the years. He was chosen as the Downers Grove Citizen of the Year in 2010 and inducted into the Elmhurst Civic Hall of Fame in 2002.
He also was active in the Downers Grove Chamber of Commerce and served on various committees in the village, including the economic development commission and the visitors advisory board. He was a charter member of the DuPage Convention & Visitors Bureau and active in other organizations in communities where his theaters were located.
This year, the Downers Grove Historical Society recognized Johnson and his wife, Shirley, as Historians of the Year. The couple was featured in a documentary titled "History Happens Here: the Tivoli Theater." The documentary was shown to a sold-out crowd on May 2 ­- a testament to the number of lives Johnson touched.
"He was amazing," said Tori Johnson, who is not related to the family.
"He was like a second grandpa to me," said Johnson, who has worked for Tivoli Enterprises for 21 years, nine of them as Willis' executive assistant. "I've grown up with him and I've seen his dedication and it's something to be in awe of."
Willis Johnson is survived by his wife of 46 years, Shirley, his five children, two stepchildren and several grandchildren, great-grandchildren, nieces and nephews. He also is survived by his brother, Ross (Sara) Johnson.
A Celebration of Life will be held at 10:30 a.m. Sept. 2 at the Tivoli Theater, 5021 Highland Ave., Downers Grove. A private interment will be held at Chapel Hill Gardens West in Oakbrook Terrace following cremation.
Memorial donations can be made in Willis Johnson's name to Variety of Illinois, a nonprofit organization that benefits children with disabilities.
dailyherald.com/news/20230818/co-founder-of-classic-cinemas-who-restored-tivoli-other-suburban-theaters-dies-at-86