RIVERSIDE – Willowbrook libero Liz Bruschuk was on a roll and was not about to be stopped.
Not even a timeout slowed her down.
Bruschuk had just served back-to-back aces in the first set of Thursday's match with host Riverside-Brookfield when R-B coach Mary Pakosta called a timeout.
That's an oft-used – and frequently effective – strategy for icing a hot server. Many times the next serve will result in an error.
Not this time. Bruschuk responded by serving two more aces to give the Warriors an even bigger lead. It was a sign of things to come as Willowbrook remained unbeaten with a 25-18, 25-7 victory.
"My momentum was there and I could trust in my teammates that they will keep me serving," Bruschuk said. "I was just confident in my serves."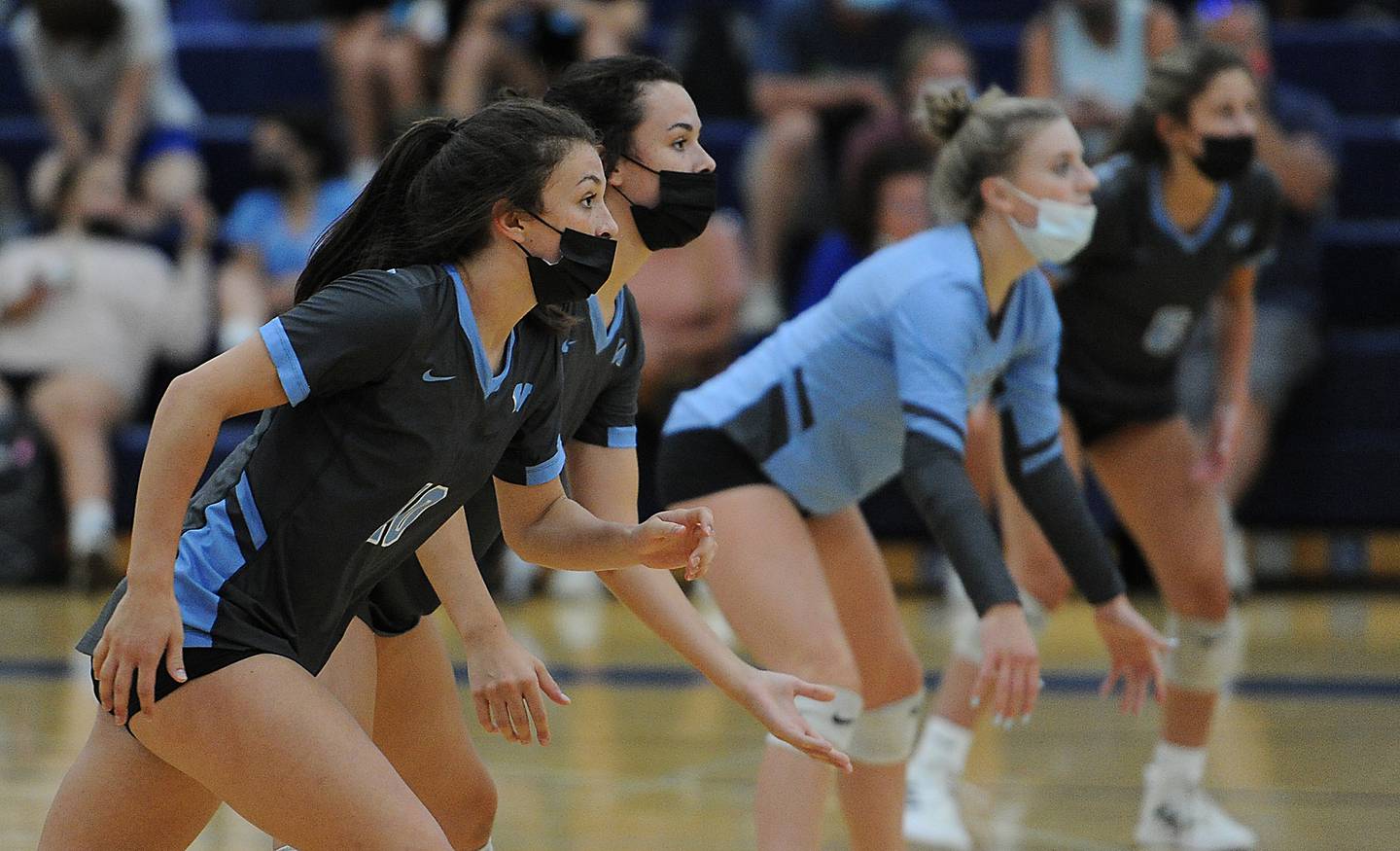 Bruschuk's skein of aces gave the Warriors (16-0) a 15-7 lead. It wasn't the first serving spree of the game – sophomore outside Calli Kenny earlier had served five straight points to give Willowbrook the lead for good after the Bulldogs (6-9) had jumped out to an early 6-3 lead.
"We were picking our spots and from the first couple points seeing what spots were open," Bruschuk said. "Then we would stick with that."
Bruschuk, a senior who has been on varsity since she was a freshman, finished with six service points, five assists and a team-high 14 digs. She has been an unheralded force for the Warriors, often overshadowed by the hitting and setting exploits of Kenny and Kenny's younger sister Hannah.
"Lizzie has been awesome for us this year," Willowbrook coach Irene Mason said. "This week especially we've had some pretty solid wins, so point-wise she hasn't had the huge stats that some people will have, but she's consistent for us.
"She leads us in digs pretty much every night and her serve has always been a good asset to her game and to our team."
When it came time to serve, Bruschuk wasn't picking on any one defender, but executing what the Warriors work on in practice.
"We were taking apart the defense in practice and focusing on our defensive placement," Bruschuk said. "I think it showed in this game that what we do in practice can relate to the game really well."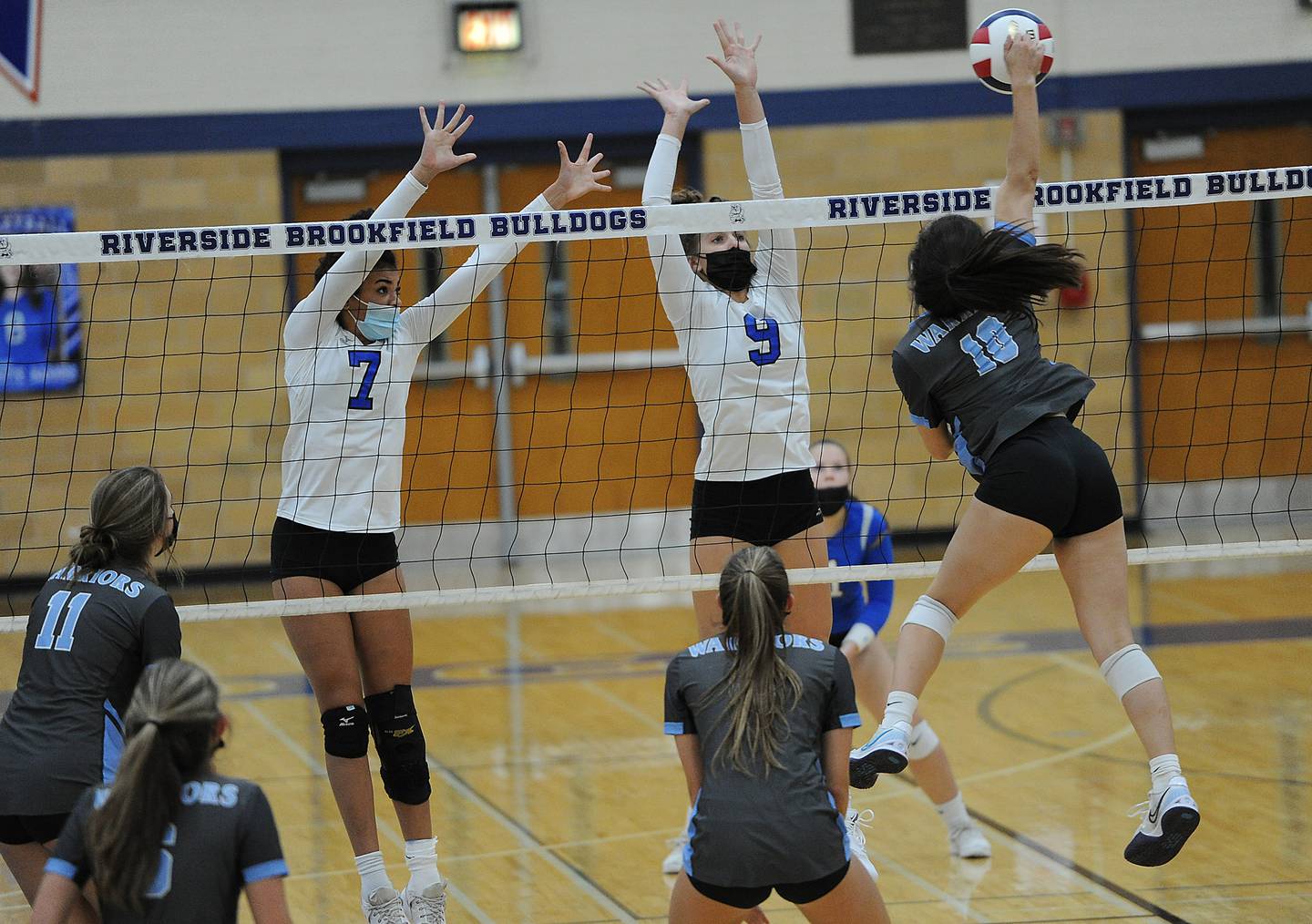 That was true not only of Willowbrook's serving strategy, but of their mental game as well. R-B twice called timeouts after Willowbrook aces and both times the strategy failed.
Hannah Kenny, a freshman, duplicated Bruschuk's feat in the second set, firing two aces after a timeout. That was part of a massive 14-0 run in which Kenny served six of her seven aces. The Warriors had 14 aces overall against five service errors.
"That's something we work a lot on in practice is mindset and we practice serving after timeouts and practice serving in pressure situations," Mason said. "They know that we have a rule as a group that we don't miss after timeouts.
"I think they've done it so much now that it doesn't even faze them."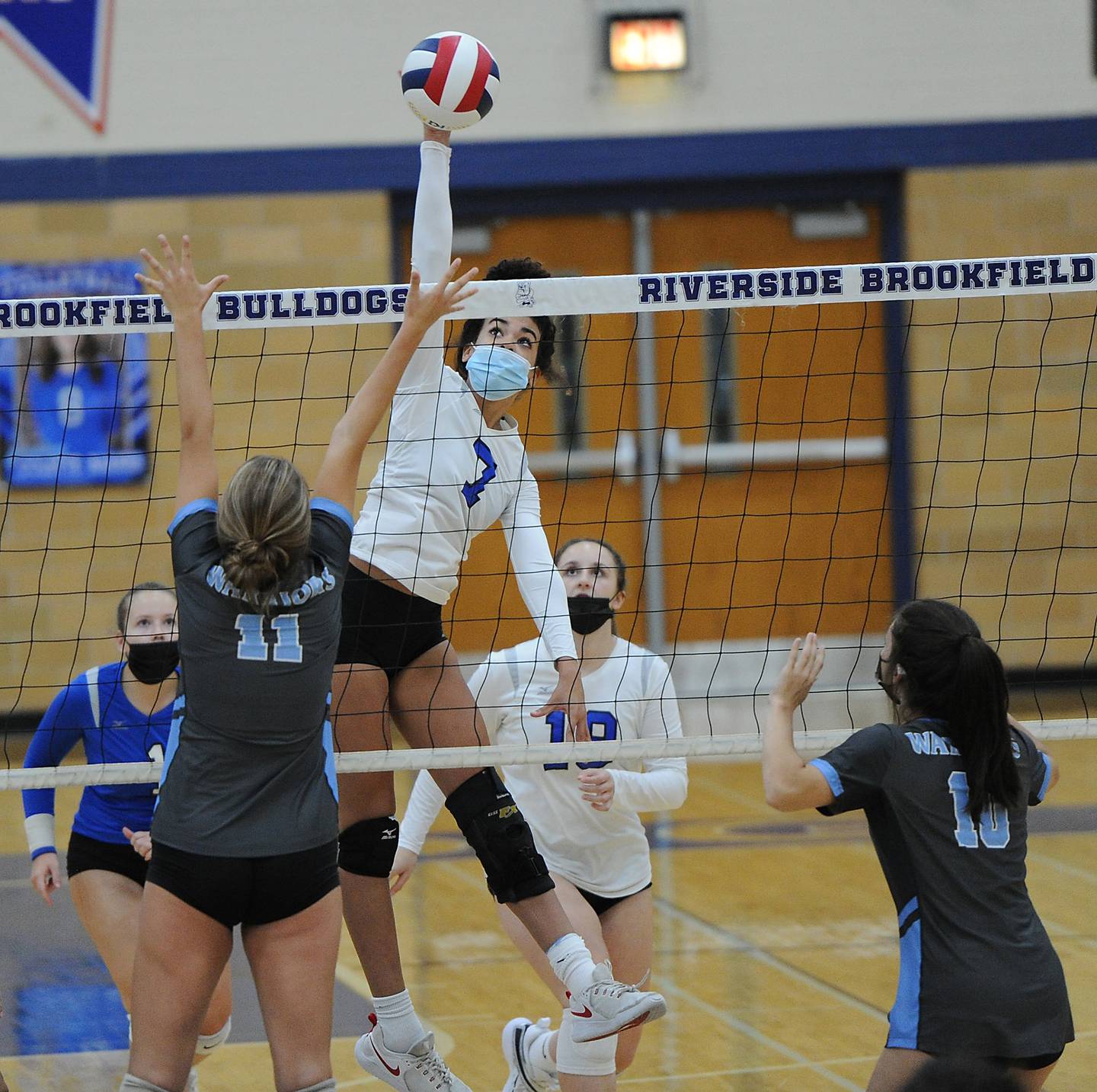 The relentlessness certainly fazed the Bulldogs, who never got an offense going. R-B's leading hitter, 6-0 senior right side Colette Barnes, is likely out for the season with an injury, and 6-1 sophomore middle Reagan Mulcrone also is out injured.
But the problems went beyond a lack of hitting.
"I think mentally the girls were kind of defeated after (Hannah Kenny) just kept serving," Pakosta said. "We just broke down and nobody could pass. We subbed people in but it didn't really help."
Hannah Kenny led all players with nine kills, 16 service points and 11 assists, while Calli Kenny added seven kills, six service points and two aces. Sophomore middle Elle Bruschuk and junior right side Natalie Cipriano added four kills each for the Warriors, who are off to their best start ever.
"It's crazy," Bruschuk said. "It's an accomplishment and I think we have to keep pushing and practicing hard to be successful."