AURORA – Morgan Demos considers it her fallback. Benet, collectively, probably does too.
The Redwings can be a streaky shooting team. Rebounding, though, is a constant, and it starts with their 6-foot-2 senior center and Navy commit.
"It's what I always rely on. If nothing else is working, I throw it back to rebounding," Demos said. "It's a great fallback. It's something I make a point to have every game."
The edge on the glass, in large part, helped top-seeded Benet pull away from fifth-seeded Waubonsie Valley for a 63-46 win in Tuesday's Class 4A East Aurora Sectional semifinal.
Demos had 16 points and six rebounds, Lenee Beaumont scored a game-high 18 points with six assists, Margaret Temple scored 13 points and Samantha Trimberger had eight points and 11 rebounds for Benet (28-3), which advanced to face Naperville North in Thursday's sectional final. The Huskies beat Downers Grove North 42-34 in the second semifinal.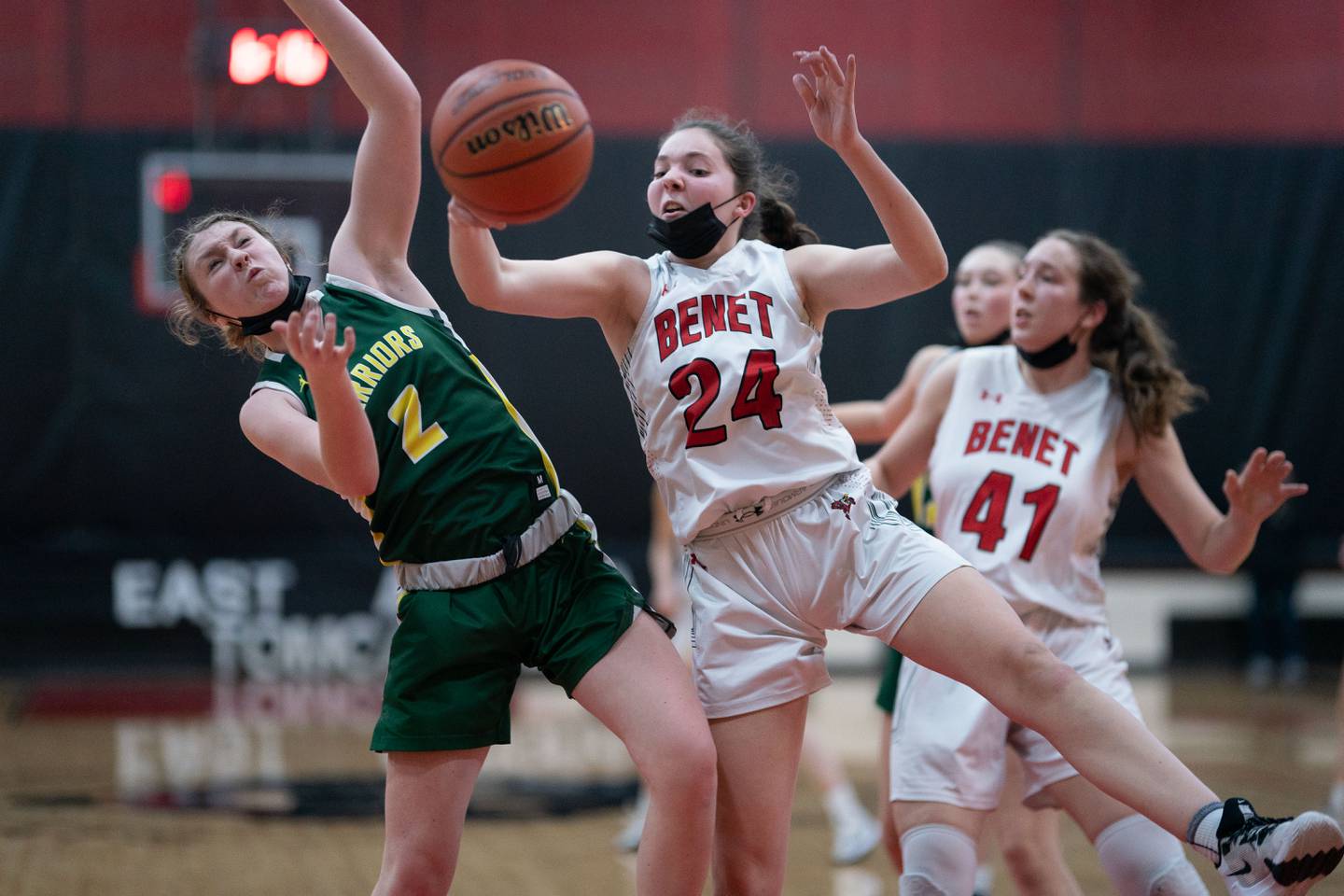 Benet owned a commanding 37-20 rebounding edge on Waubonsie (15-14), with 16 offensive rebounds. The Redwings, leading just 29-25 at the half, finally gained separation by holding Waubonsie to just one field goal over the final 4:43 of the third quarter.
Two Demos free throws started and a Beaumont 3-pointer capped off a 12-3 run to send the Redwings into the fourth quarter ahead 48-36.
"We got a few stops in a row, got a few buckets in a row and got that little run," Benet coach Joe Kilbride said. "We got enough stops, got Demos the ball and she was a beast."
The Redwings needed it, to turn away a spirited Waubonsie team playing in its first sectional game in a decade.
Benet and Waubonsie last met in a 2020 regional final, a 64-27 Benet win, but the Warriors came out with little interest to repeat that history.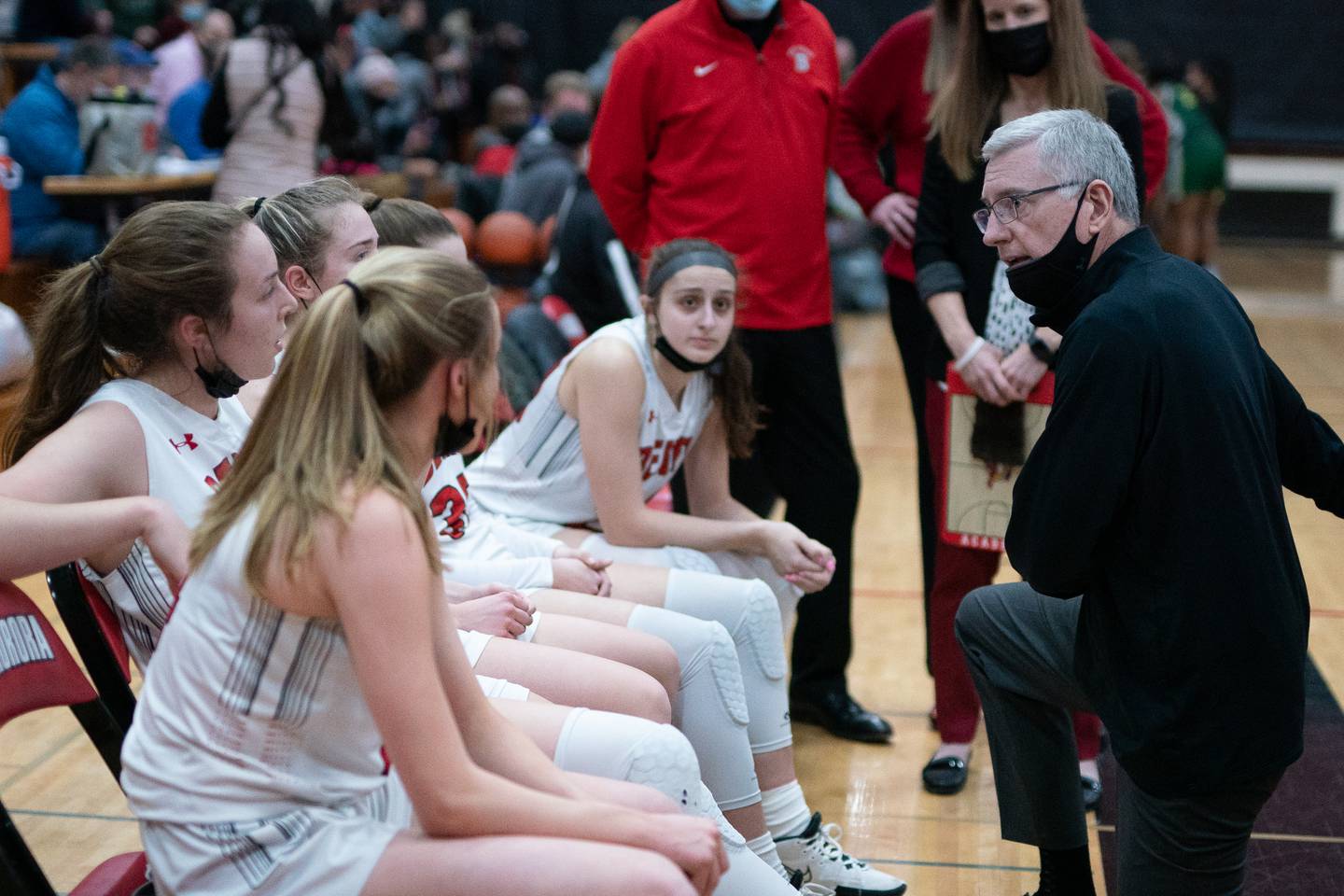 Junior guard Taylor Curry scored six of her team-high 17 points in the first quarter and sophomore Hannah Laub five of her 12. The Warriors twice led by four in the first quarter, and Curry had a wide-open three miss that could have made the margin seven.
"Class 4A, nobody gets to a sectional who can't play, at least not around here. They're a good team," Kilbride said. "They showed that against Plainfield North [in the regional final]. They've been coming along this season. You have to play well to beat good teams in a sectional. I thought we played well enough."
Beaumont got going with 10 of her 18 points in the second quarter, with a big momentum-turning shot to end the half.
Curry missed a 3-point shot that could have given Waubonsie a two-point lead, and at the other end Beaumont drilled a three as time expired for a 29-25 Benet halftime lead.
"It was a turning point, and a great pass by Maggie [Sularski]," said Beaumont, who shot 7-for-19. "I had a rough shooting night but coach said keep shooting and that helped my confidence."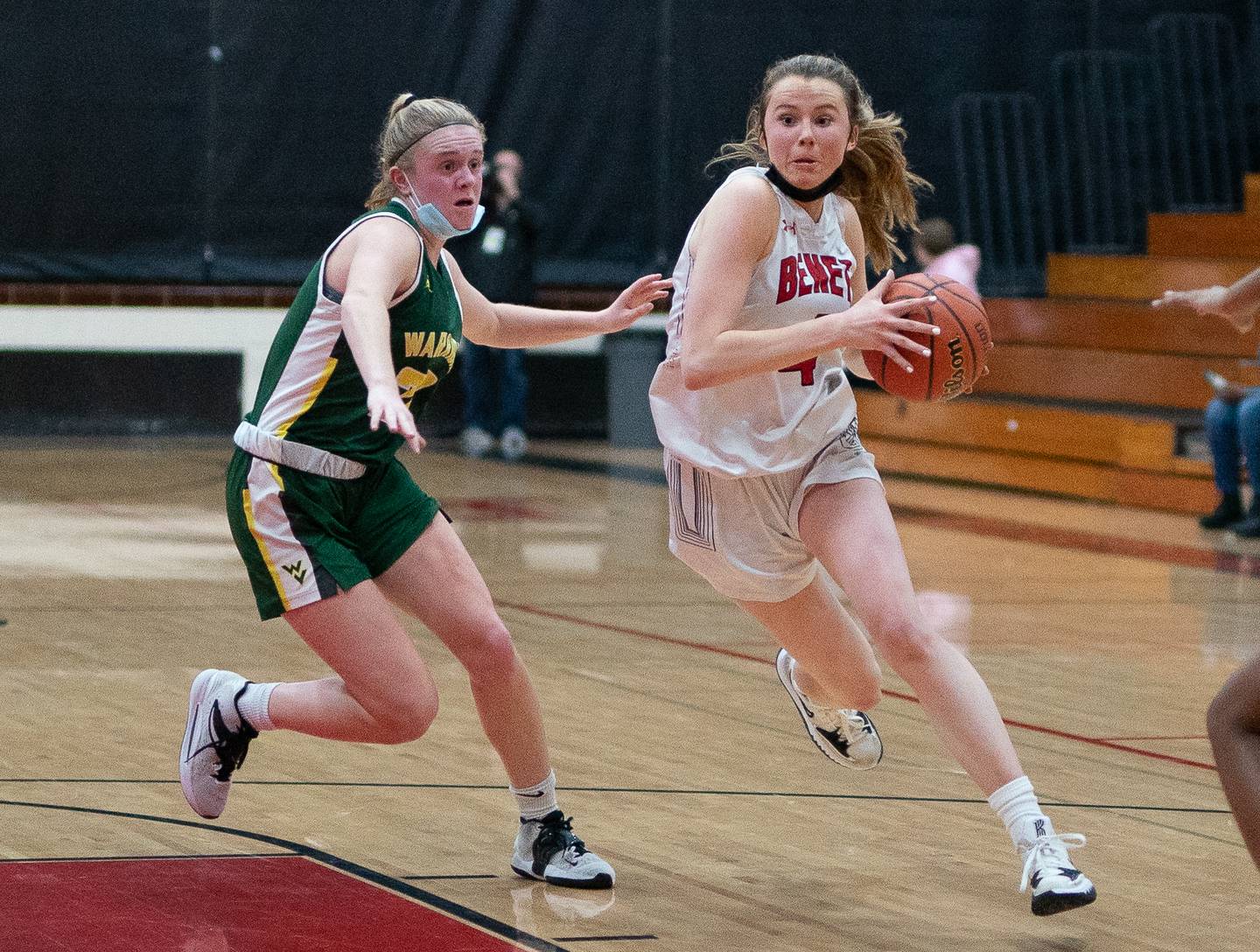 Demos took it from there with six of her 16 in the third quarter, and was hard for Waubonsie to handle throughout.
"We had an opportunity to take advantage when they weren't hot from the field, but their post was pretty dominant," Waubonsie coach Brett Love said. "She created a lot of space inside and was able to get a lot of layups. That helped them get outside shots."
The Warriors' losing locker room nonetheless was full of laughter, and there was good reason to celebrate. Waubonsie won its most games since the 2011-2012 season. The Warriors, who had a total of 20 wins in five seasons from 2012-2017, have now posted four straight double-digit win seasons since Love came aboard not including last year's pandemic season.
"It means a lot to get here," Love said. "I've been coaching high school for eight years and always dreamed of winning a regional. Put my head down and made the necessary adjustments as far as hard work and work ethic and IQ."
Benet, meanwhile, turns its attention to a rematch with Naperville North. The Redwings won a scintillating 71-61 game with the Huskies in December.
"We knew [Waubonsie] was a good team coming in; anybody you play at this point has a chance to beat you no matter what the rankings are," Beaumont said. "From now on we have to be ready to play and compete."