MUNDELEIN – After suffering a blowout loss late Tuesday night, the Carmel girls basketball team had the perfect tonic to cure its ills.
Less than 21 hours later, the Corsairs welcomed the opportunity to play their first East Suburban Catholic Conference home game of the young season, and to possibly wipe away their frustrations from losing to Barrington with a signature win.
But Nazareth had other ideas.
The Roadrunners relied on a big scoring binge in the second and third quarters to pull out a 57-41 victory over the Corsairs in conference play.
[ Photos: Nazareth vs. Carmel girls basketball ]
The Roadrunners (7-1, 1-0) handed the Corsairs their second double-digit defeat in a matter of two days. Nazareth followed nearly the same format as Barrington, blitzing the Corsairs (7-2, 0-1) with 3-pointers and pushing the tempo for transition points. A day after Barrington made 14 3-pointers, Nazareth made eight 3-pointers against the Corsairs.
Nazareth's Olivia Austin scored all 12 of her points in the second half. Grace Carstensen poured in 14 points, including hitting three treys, and Danielle Scully added 11 points and Caroline Workman had 9 points.
"Carmel is one of the powerhouses and we were worried about their size," Nazareth coach Ed Stritzel said. "They're so big, but we tried to make them work. We're four minutes away from being undefeated, so this is a good win for us."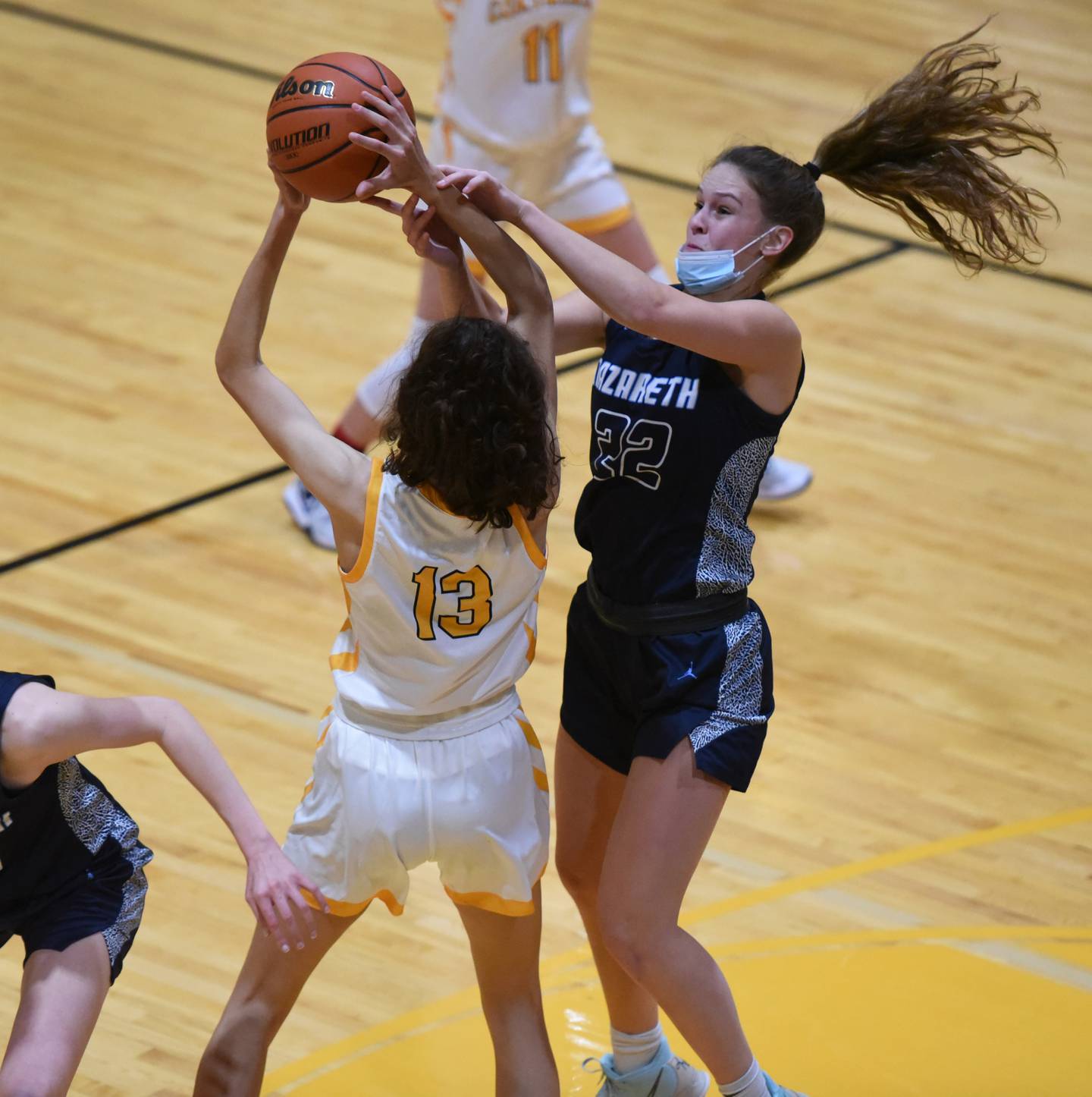 Carstensen said it was a big road test for the Roadrunners, who built a 30-15 lead in the second quarter following a 3-pointer by Mary Bridget Wilson. Carstensen, a junior guard, scored on a drive to push the lead to 43-30 after three quarters.
"It was a fun game," Carstensen said. "This was so much fun, to play good competition. We all played really good. We're looking down the road to do well, but we like what we've seen so far. Our chemistry showed and we played like a team."
Carmel junior guard Jordan Wood, a Michigan State recruit, tallied 10 points, nine rebounds and three blocks. The Corsairs scored just six points in the second quarter.
"We started in a zone, but we started losing their best shooter (Carstensen), so we then went to a man defense," Carmel coach Ben Berg said. "I thought we picked up some things, but Nazareth does a really well is running their stuff and are very disciplined in the half-court. We got caught on some things. We just fell too far behind."