HOFFMAN ESTATES – Twenty four hours earlier Fremd made it into the Class 3A boys soccer state final thanks in part to the heroics of keeper Robby Remian, and one of its best efforts of the season to defeat state power Morton.
Saturday night at Garber Stadium in Hoffman Estates it was the York Dukes' turn to produce their best effort of the year when they needed it most.
The Dukes (23-2-0) produced 80-minutes of masterful soccer, scoring twice on either side of the halves en route to an impressive 4-0 victory over the Vikings to lift the first state championship trophy in program history.
A goal by Jose Herrera inside the first minute proved to be a dire warning for coach Steve Keller's Fremd (21-3-1) squad, which was looking to capture its first state title since 1997, one year before Keller took over for Hall-of-Fame Gerardo Pagnani, who now is the Vikings' assistant.
[ Photos: York vs. Fremd, Class 3A state soccer championship game ]
"That goal they scored in the first minute was not the start we wanted to have tonight, and after that, we just didn't look right," admitted Keller.
"I don't know if our game with Morton last night, which had so much emotion and energy that cost us, or not, but credit York, they were a very good team who outplayed us and deserved the result and state championship they earned."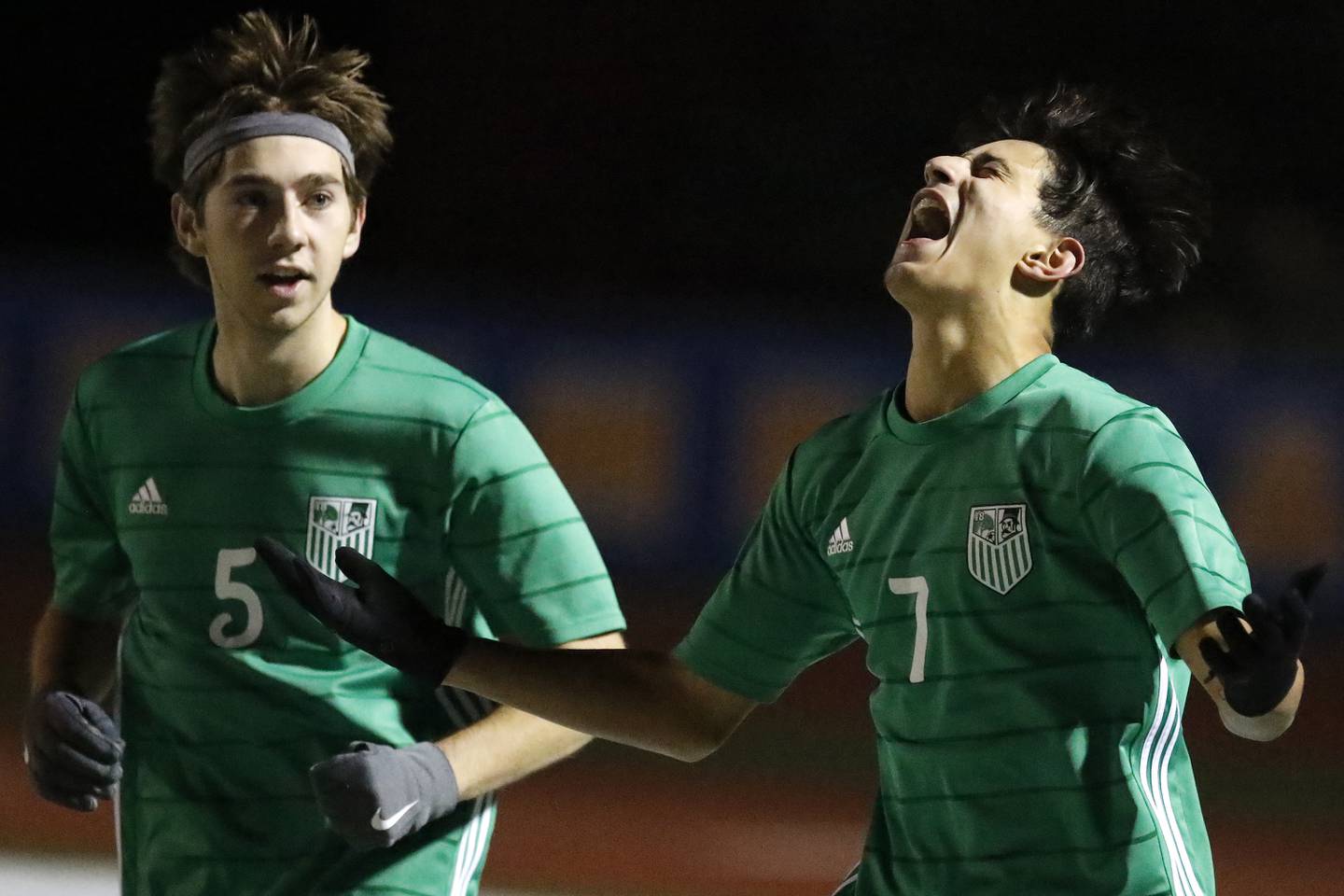 Herrera would steer his effort past Remian with a lovely finish to the lower right corner just 38 seconds after the opening whistle, which was followed by another Dukes goal to double the advantage by Sam Musial, who fired in his close-range blast when teammate Kevin Gliatis sent him through at 20 minutes.
"We played about as well as we could tonight — all of us — and that great start that Jose gave us in the first minute helped settle us down and play with a lot of confidence after that," said Musial, who along with Kacper Janowski, were key figures in the Dukes' comprehensive victory.
"We know if we play like we did tonight that we could beat anyone in the state. Tonight we beat one of the best there is, and it feels amazing to make history with the first state title at York," added Janowski, who would compliment Musial in the center of the park with his magnificent ball-winning ability and defensive play while Musial, a three-year starter, provided excellent distribution and creative genius to inspire an attack that kept the Vikings on their heels far too long.
"We had a difficult time keeping the ball. Some of that was because of their quickness and ability to win balls and attack," Keller said.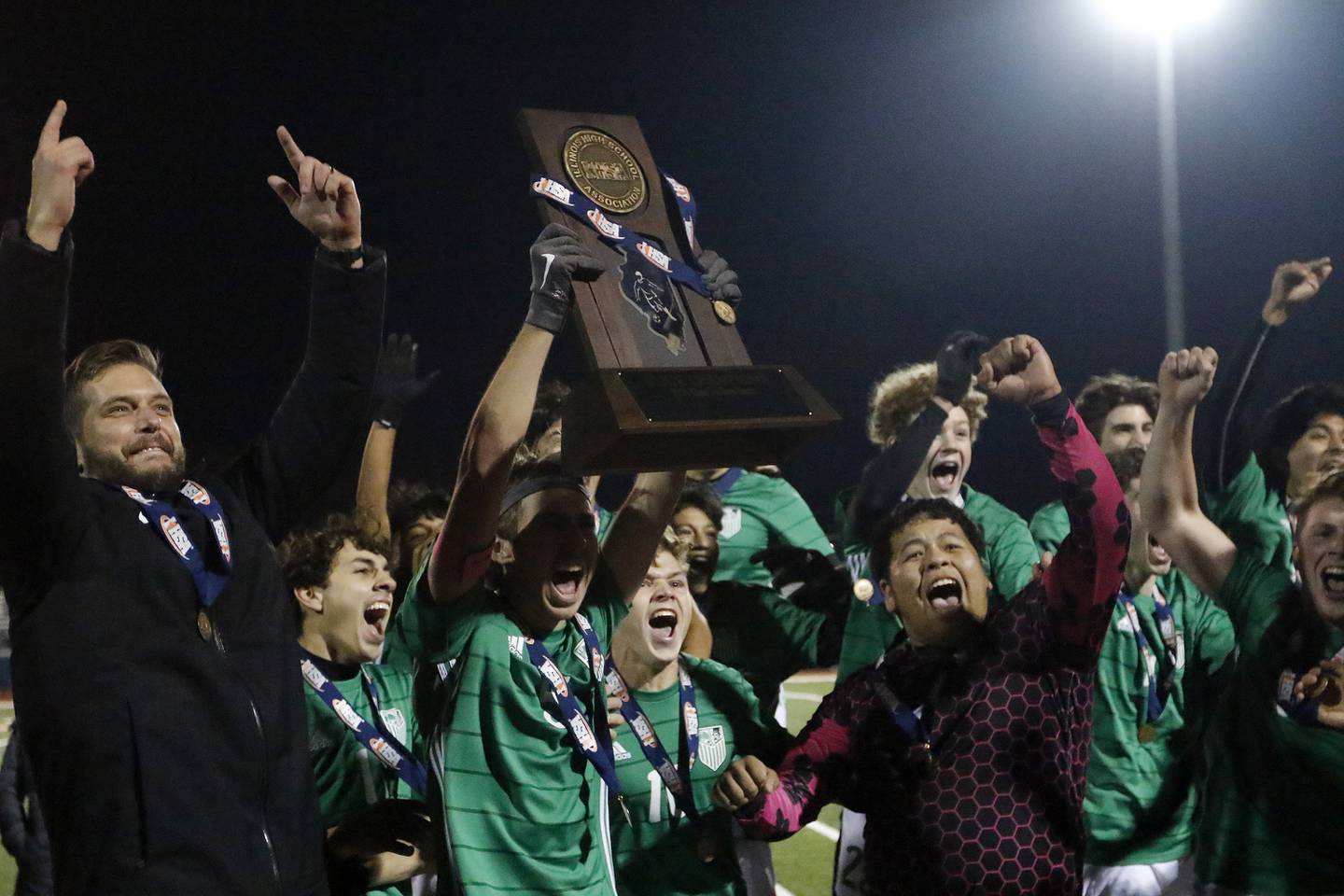 Musial produced a vital third goal, his 13th of the season, to put the state champions in commanding position on the hour, before Herrera recorded his double in the 67th minute to dash the hopes of the MSL champions who, despite the loss, would enjoy a memorable year.
"I told the guys afterwards they are a source of pride to the program and the school and that this season has been a journey they should all enjoy and to remember there's over a hundred other schools that would love to be playing in this game tonight," said Keller.
"This has been an amazing season, thanks to an amazing group of players, who have shown all year long they could compete with the best and belong in this game. I am very proud of each and everyone of them," said Dukes coach Jason Stopka, who in just his second year in charge would guide his club to a glorious finish.