LISLE – Braden Huff nodded his head at a raucous student section, glanced at the scoreboard, and smiled.
Huff and Glenbard West have dominated all comers this season, more than validating their preseason No. 1 ranking. If there was any creeping doubt left, it was how the Hilltoppers would stack up against a city team. It made Saturday's matchup with Young much-anticipated.
Huff wouldn't say that Saturday was a statement game. A statement, though, was made.
The 6-foot-11 Gonzaga recruit dominated with his 31 points and commanding presence. Princeton commit Caden Pierce was the perfect sidekick with 25 points. The No. 1-ranked and unbeaten Hilltoppers, in front of a capacity crowd that tilted heavily in Glenbard West's favor, beat fifth-ranked Whitney Young in emphatic fashion, 74-59, at the "When Sides Collide" Shootout at Benet.
[ Photos: Glenbard West vs. Young boys basketball ]
"I think it just shows that we can compete with the top teams in the state and the city," said Huff, who shot 11 for 15 and grabbed seven rebounds. "Before this, we'd been tested, but people questioned if we could compete with the city teams. This is a big win for us."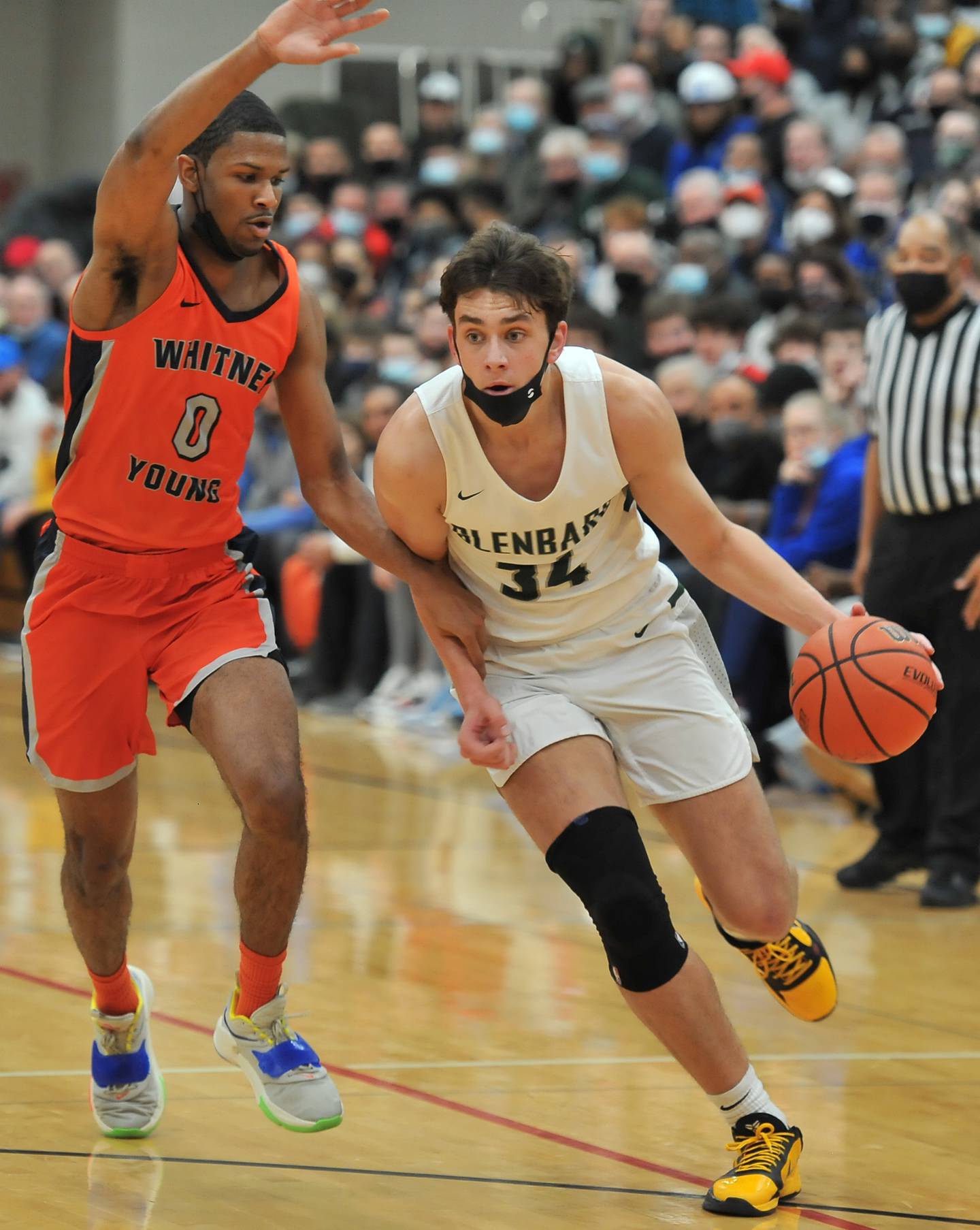 Huff, playing in front of Gonzaga assistant coach Roger Powell Jr. and against 6-8 Miami recruit AJ Casey of Young – a player rated ahead of him in national rankings – wasted no time setting the tone for the game.
He had two dunks in the game's first 70 seconds and scored 10 points in the first quarter as the Hilltoppers (22-0) jumped out to a 15-5 lead with an 11-0 run.
"Braden set the stage for us to be confident," Glenbard West coach Jason Opoka said. "He was aggressive, active and really disciplined with his patience."
Huff also showcased a grown man's game. He had a number of pump-fakes, spin moves and repeatedly scored at the rim. Young had no answer. Huff's 3-pointer with 5:45 left in the second quarter gave Glenbard West a 28-13 lead, and it was 34-27 at halftime.
Huff then scored eight straight points in the third quarter, a personal 8-0 run, with a driving three-point play around Casey, a tip-in of a Bobby Durkin miss and a 3-pointer to make it 47-33. The Hilltoppers led by 11 after the third quarter and opened the fourth quarter on a 10-2 run to put the game away.
"He's been working on his positioning and footwork throughout the summer," Opoka said. "This today was an opportunity to display that on a big stage."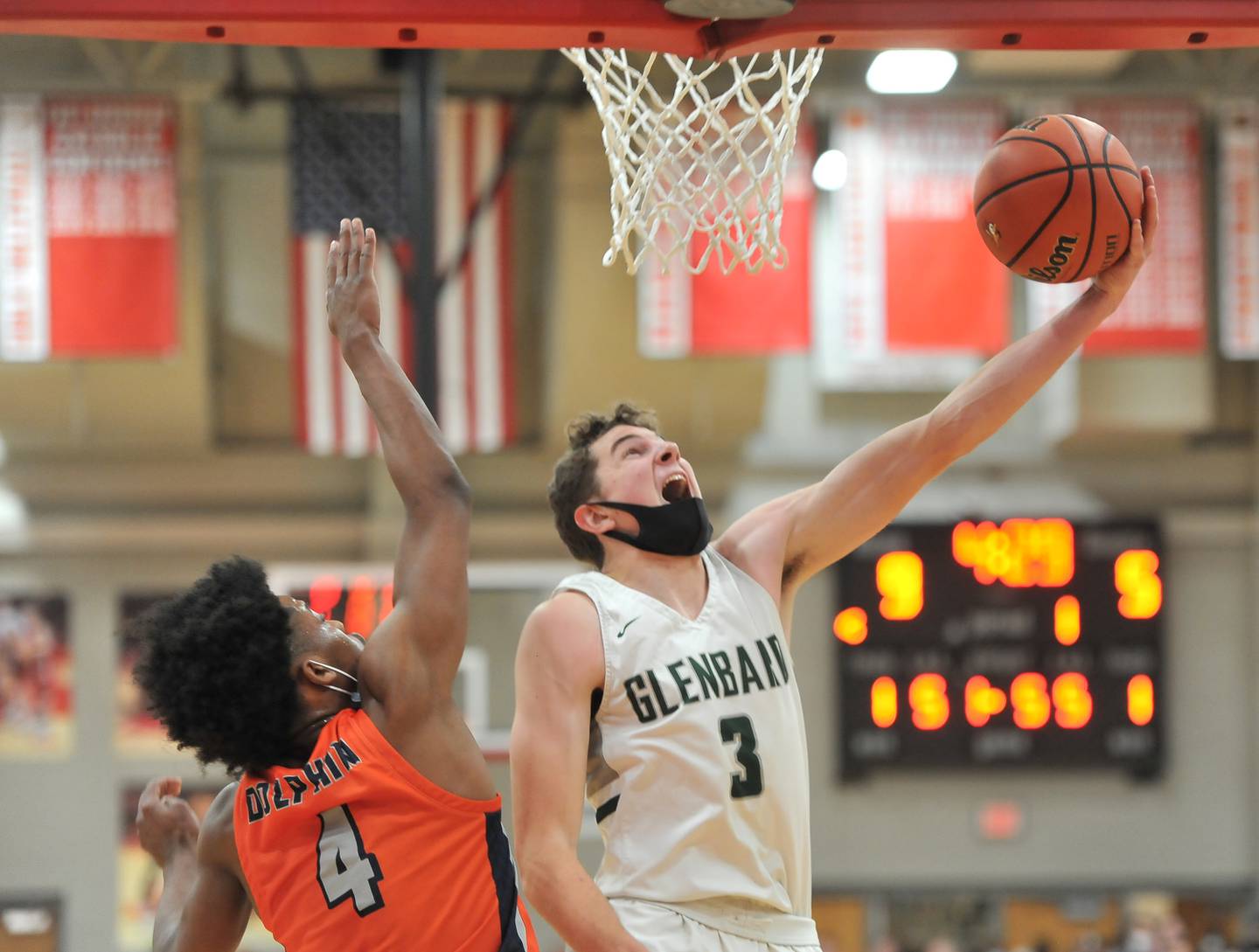 The same can be said for Pierce.
The 6-6 guard scored nine of his 25 points in the first quarter with a 3-pointer and the first of his two dunks in transition. As the game wore on he showed no hesitancy to take his defender off the dribble. He threw down an impressive dunk in the fourth quarter to cap things off.
"Early on, I think everyone's adrenaline was pumping, huge crowd, my teammates found me, I hit a three early and I think that settled me and settled the team down. From there I just had confidence," said Pierce, who shot 8 for 9 from the field, 8 for 8 on free throws and had three assists and five steals. "I felt I could take my guy off the bounce. My teammates found me and coach put me in position. They were calling plays and I was going downhill to get to the basket."
Casey scored 20 points, 12 of those coming in the second quarter, and NIU recruit Xavier Amos added 17 for Young (14-7). Durkin added 11 and Paxton Warden seven for Glenbard West.
Glenbard West's win completed a suburban sweep of Chicago Public League teams. Earlier, Glenbrook South beat Simeon, 57-54.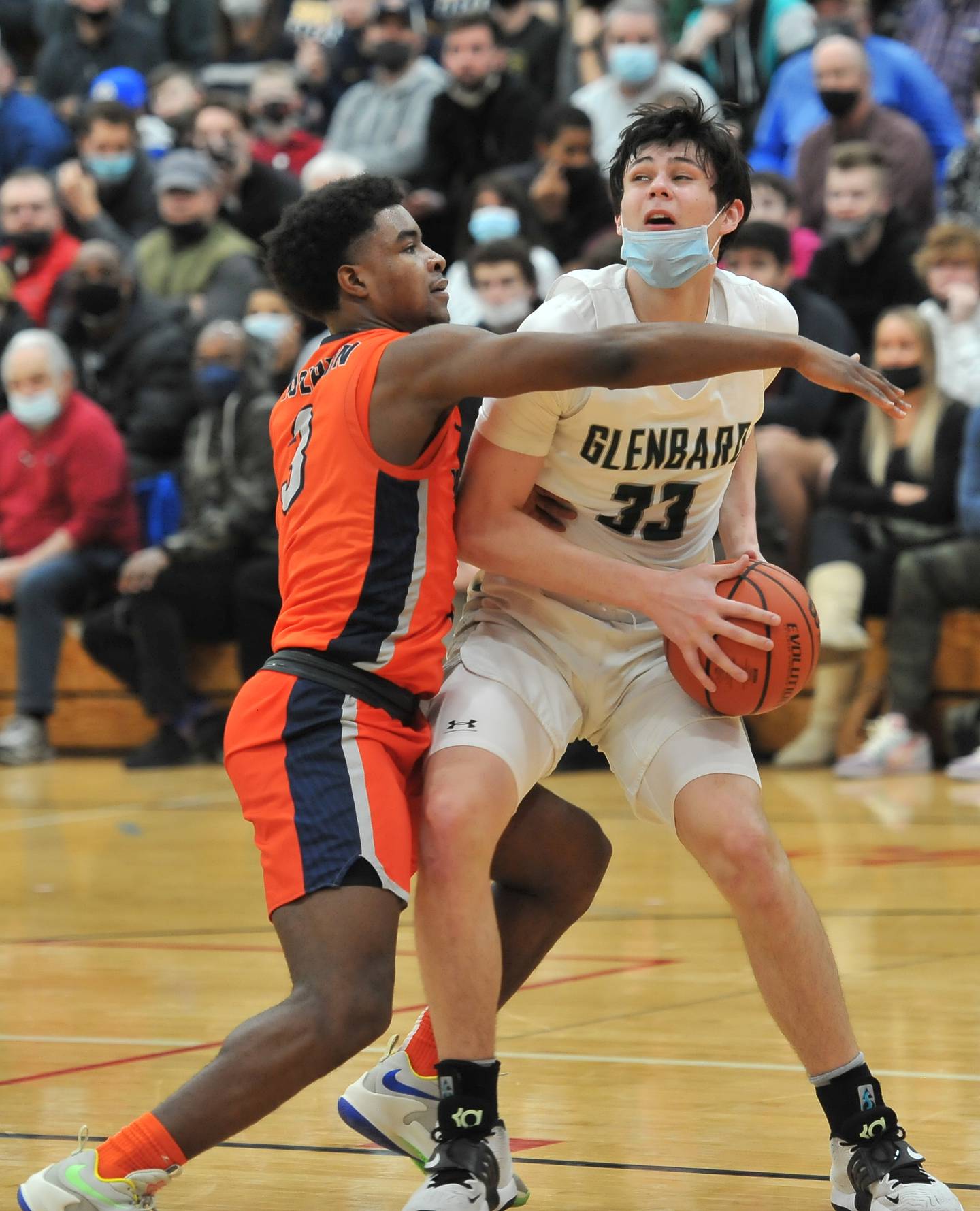 The Hilltoppers, who beat Simeon over the summer, were supposed to play Young at the Ridgewood Shootout in June, but did not get that chance.
Pierce looked forward to the opportunity to play a marquee Public League opponent that's won three state titles since 2008 on a big stage.
"I feel there were a few people that were questioning if we could really play with the top teams in the state," Pierce said. "We've been tested, but I think beating a team of this caliber shows that we can play with anybody."
Huff, for one, loved doing it in front of a huge Glenbard West backing and student section that made it sound like a home game.
"It seemed like the whole town came out," Huff said. "They were really loud. We fed off that energy."