Ava Falduto had it at hello.
It was the spring of 2021. IC Catholic Prep volleyball coach Nancy Kerrigan was trying to structure how to put the pieces back together after losing her top hitter to an ankle injury.
The wheels turning at practice, Kerrigan stared across the gym, saw her freshman libero who she had seen swing and thought, "She's the one."
"I yelled her name, she sprinted across the gym to me and she said, 'Yes, I'll do it,'" Kerrigan said.
Falduto, like her coach, remembers the moment like it was yesterday.
"I remember when our outside got hurt, somebody was going to have to step up. I didn't have to think twice," Falduto said. "If it had to be me, I could do the job. My seniors guided me through it and we finished my freshman season undefeated. It was a fun change."
The fun was just getting started.
Falduto, now a junior, carried IC Catholic Prep this season to a 33-2 record and second place in Class 2A. And she did it playing a position she does not do in club or will in college at Penn State, where she is committed as a libero.
Falduto at outside hitter finished her season with 477 kills, averaging over 13 per match. She also had 311 digs, 31 aces, 36 assists and 29 blocks.
The Metro Suburban Blue Player of the Year and IVCA First Team All-Stater, who has 802 career kills, is the 2022 Suburban Life Girls Volleyball Player of the Year.
"It's really tough to put into words what she meant to us," Kerrigan said. "As a coach, I'm usually not in awe at what kids do. She is truly a special young lady."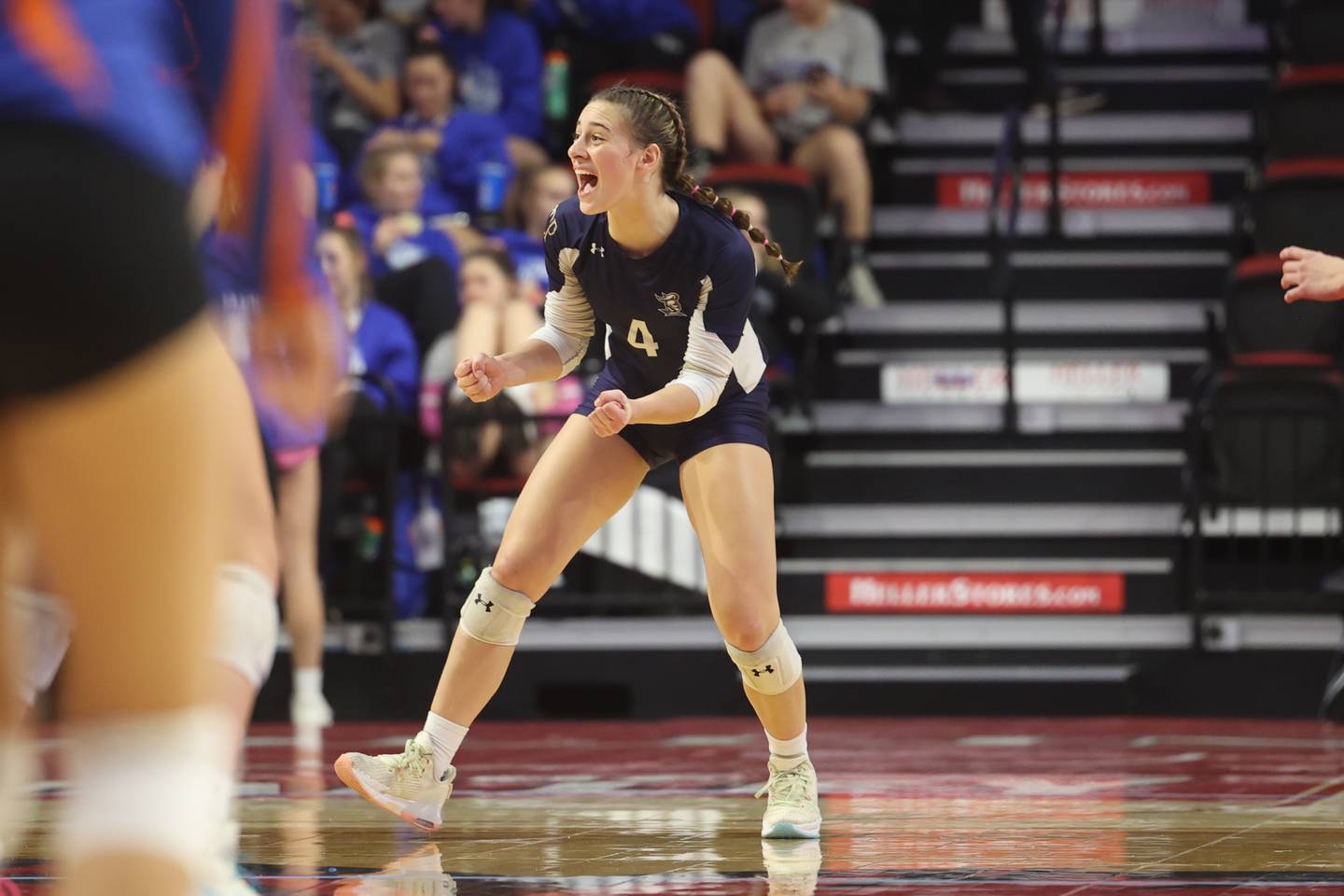 It is not hard to understand why Kerrigan felt that way, the way Falduto put the Knights on her back. She had 26 kills in the sectional final and 18 kills and nine digs in the supersectional while fighting off a bout of food poisoning. In a three-set regular-season classic at eventual Class 3A champion St. Francis, Falduto smashed 30 kills with 20 digs.
"I have never seen a player take over a match like that," Kerrigan said. "She took over on her own. She was doing things hitters do at the top of their game – tooling blocks, playing the defense. It was amazing to watch."
Falduto started in volleyball as a first grader. In third grade, she attended an Oak Brook Park District volleyball camp run by New Wave Volleyball Club. Two older brothers played basketball and football. Falduto followed in the footsteps of her older sister, Kaitlyn, and cousins such as former IC Catholic star Sophie Hurt to volleyball.
She started playing volleyball in fifth grade with fellow IC juniors Alysa Lawton, Lucy Russ and Jenny Fromelt, friends since preschool, at Visitation Catholic School in Elmhurst. The girls vowed they'd be state champs before they parted ways in high school.
"They came pretty close," Kerrigan said. "The good news is we return just about everybody."
Kerrigan has seen Falduto take on the role of attacker, and play it like a veteran. It is not hard to understand how. Kerrigan said it's in Falduto's makeup to be a workhorse.
"A lot of it comes from summer training. As soon as club is over, I turn my focus back to outside," Falduto said. "I'm a huge gym rat. If there's a gym, I'm going to it. Visitation has been really nice. They allow me and Lucy and Alysa, we go there and work out together. A lot of it is through club, too. I played for New Wave since third grade. They have the best coaching staff. I would go there every single day so they could help me."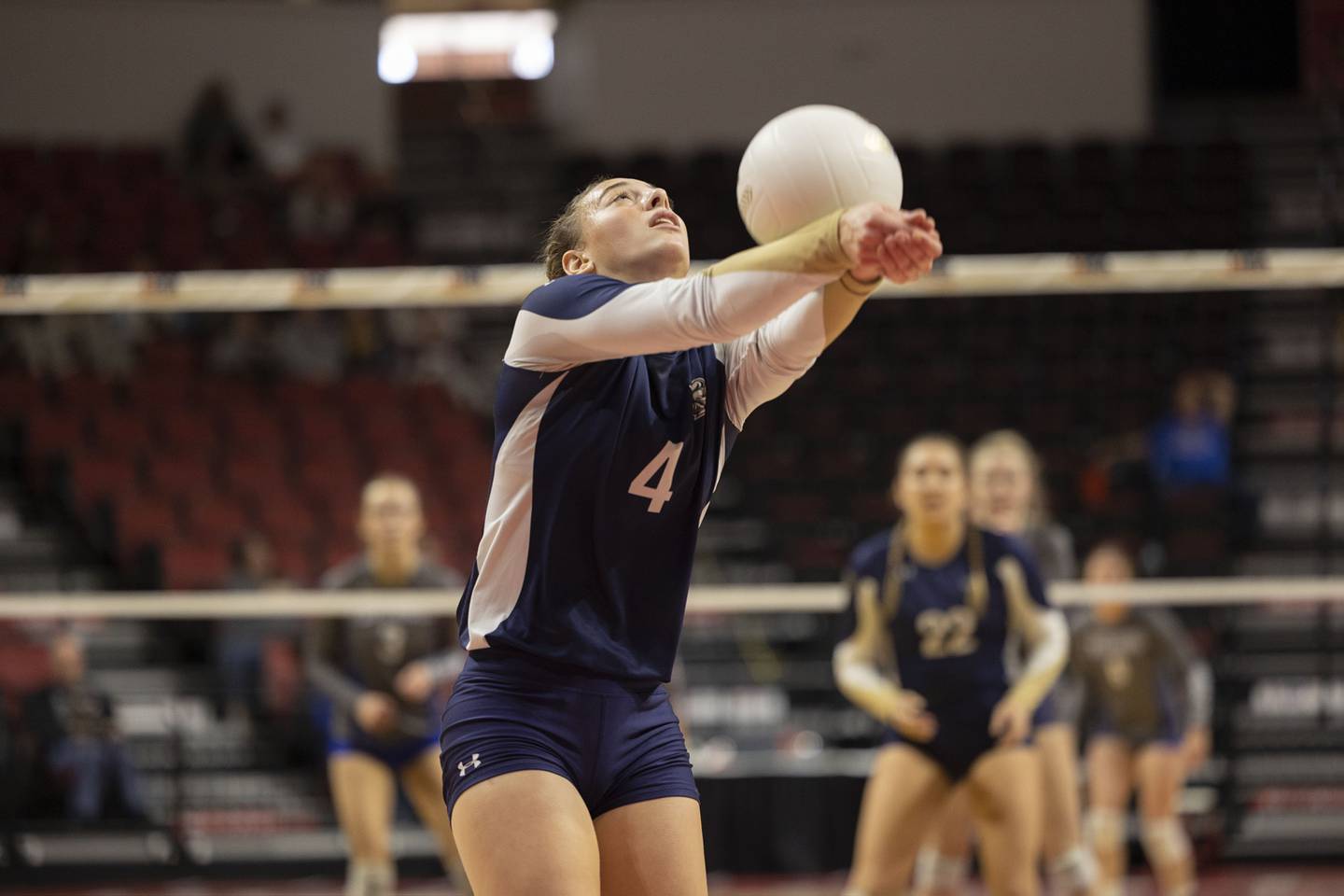 Kerrigan has seen Falduto kick her training up a notch since her commitment to Penn State. Falduto spends a lot of time in the gym lifting and jump training. When Falduto showed up this summer, Kerrigan said she was probably jumping 4 to 6 inches higher.
"She understands that if she wants to play at the highest level she needs all the tools to be successful. She doesn't want to just get there, she wants to play," Kerrigan said. "She came in this summer and I was like, 'Oh, wow.' She understands the whole thing and the big picture. It's a big part of her success. It's one thing to be goal driven, but it's a whole different thing to understand what needs to happen to get to that goal."
As successful as Falduto has been the past two years as an attacker, Penn State will be getting a unique talent at libero when she's done at IC Catholic.
"She is so technically sound, from passing to defensive positioning," Kerrigan said. "Her read on the game is like nothing I have ever seen before. People will always be like, 'She always seems to be where the ball is.' and I'm like that doesn't just happen. She reads at such a faster pace than a normal high school player. She's everything you want in libero."
Kerrigan looks forward to one more year with her. On the bus ride back to Elmhurst from state, Falduto and her fellow juniors already were talking about what they need to get back and finish the deal.
"As soon as we got in the locker room afterward, we were already talking about next year, that we will be back," Falduto said. "We have a lot of gratitude toward our seniors, they are great leaders, but we are very focused on next year."