An up-close and never-before-seen perspective colors "Michelangelo's Sistine Chapel: The Exhibition" at Oakbrook Center through Aug. 15.
It showcases Michelangelo's ceiling frescoes from the Vatican's Sistine Chapel, reproduced photographically and artfully displayed in their original size, a news release stated. The masterpieces stretch floor-to-ceiling and above you – displayed as 34 reproductions on 16-foot panels.
The artworks are brought to life using a special photographic technique that reproduces the look and feel of the original paintings, letting visitors engage in ways never before possible, seeing every detail, every brushstroke and every color of the artist's frescoes, according to the release.
The traveling exhibit of one of the world's greatest artistic achievements brings a totally new eye-level perspective to the works. It focuses on some of the most famous pieces in the collection including "The Last Judgment," a wall fresco, and "The Creation of Adam."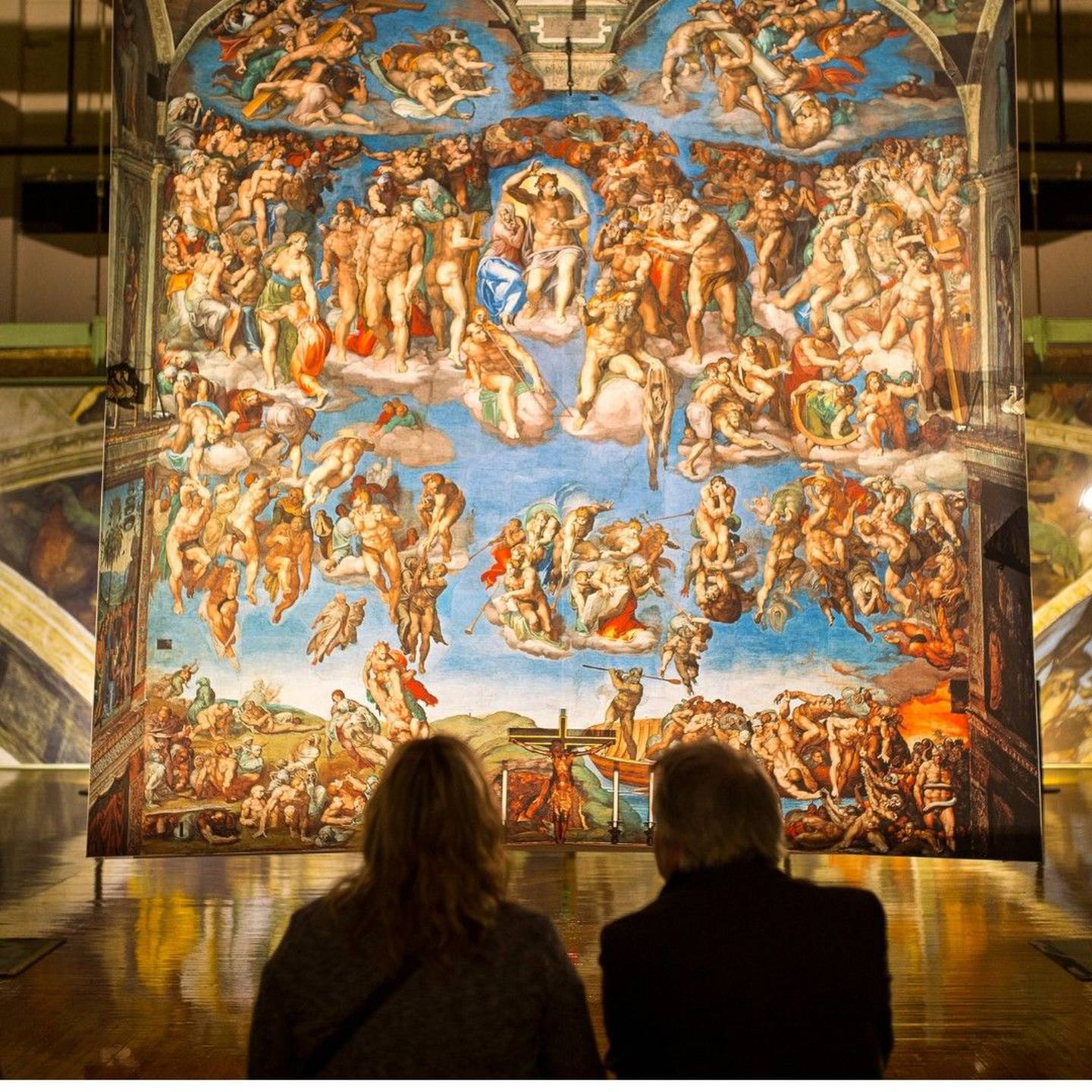 With special expertise and care, the ceiling paintings have been reproduced using state-of-the-art technology. Visitors can explore the artwork at their own pace, with an optional audio guide.
The venue's spacious layout ensures that entry to the exhibit is single-file and patrons will not have to cross each others' paths, designed for a comfortable, properly distanced and timed event.
Tickets start at $20 for adults, and can be purchased at sistinechapelexhibit.com/chicago. It is open from Wednesday through Sunday.
The Oakbrook Center, a shopping destination in the western suburbs at 2120 Oakbrook Center, is an outdoor mall near I-88 in Oak Brook. The exhibition is on the lower level of the former Sears building.
In addition to timed ticketing to limit capacity, and physical distancing guidelines, visitors will be required to wear a mask at all times.
For artful getaways, the exhibition has partnered with Le Meridien Chicago – Oakbrook Center, a hotel walking distance away, to offer an exclusive rate.
Patrons take a journey through Michelangelo's life via the exhibition, brought to northern Illinois through a partnership between SBX Group, SEE Global Entertainment, and Fever, an entertainment discovery platform.