When AJ Dwyer steps to the plate, there is a decent chance the IC Catholic Prep junior could hit the ball very far.
Apparently, pitchers have got the memo.
Dwyer, who bats third in the Knights' lineup, has received seven intentional walks this spring, much to her dismay. IC Catholic coach Frank Reaber said when Dwyer gets an intentional free pass she'll angrily throw her bat down and run to first base.
"I tell her that's a respect factor," Reaber said.
That is respect well-earned. Dwyer has hit five home runs this spring for the 17-2 Knights, and rest assured, Reaber said they're no cheapies.
"Some of those bombs are so far you can hardly believe," Reaber said. "She has a Kyle Schwarber-like swing."
The lefty-swinging Dwyer is in the middle of a power-packed lineup for a Knights' team that has lost just one game to an Illinois team, has won seven straight and leads the Metro Suburban Conference.
Dwyer is batting .569 with 18 extra-base hits, 22 runs and 25 RBIs. Colgate commit Analisa Raffaelli leads the Knights with a .603 average and seven doubles, seven homers, 38 runs and 25 RBIs. Stetson recruit Riley Venn is batting .545 with 15 extra-base hits, 30 runs and 24 RBIs. Kayla Carrillo, who hits fifth, is batting .556 with 10 extra-base hits, 20 runs and 28 RBIs.
"We're jelling pretty well together," Dwyer said. "We're killing it and I think we're going to go far."
Dwyer, for all her apparent power potential, insists her approach is simply to make contact and put the ball in play. She did note that a homer she hit during IC Catholic's spring break surprised her and helped her snap out of an early-season slump.
"I don't care where the ball goes as long as I'm getting on base or sending someone in," Dwyer said. "I just think to myself to take a deep breath before I get in the box, see what side of the plate they're throwing me and drive it that way."
And no, she doesn't mind the walks too much.
"I don't like them too much, but I want to help my team," Dwyer said. "A walk is a walk and I'll take it."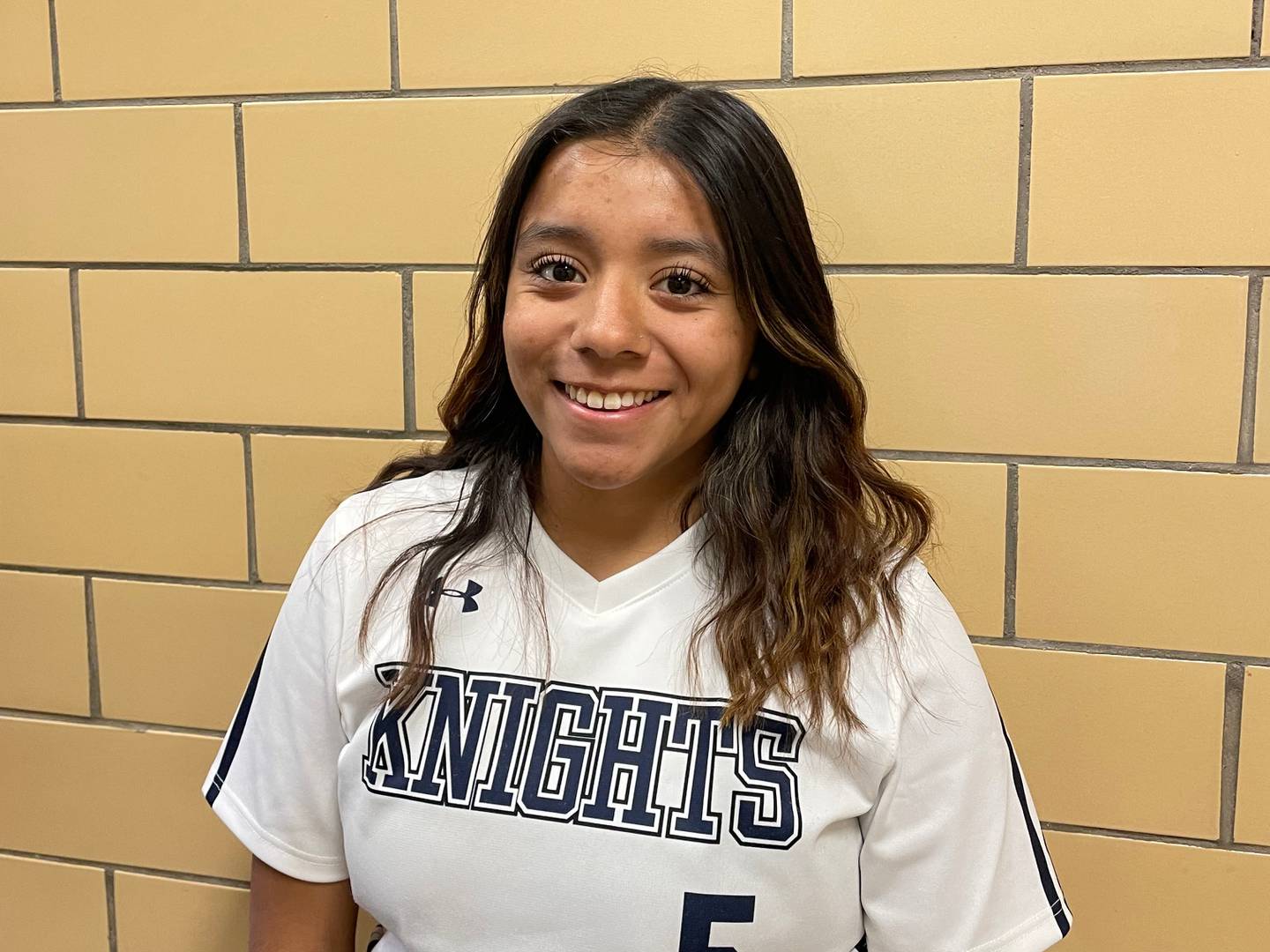 Carrillo has a 2.49 ERA in six appearances in the circle and can play second base or shortstop. She's one of Reaber's team captains.
"She bats fifth for me. She'll do anything I ask," Reaber said. "The top five of my lineup is very good."
Carrillo agrees.
The Knights have averaged more than 13 runs a game during their recent seven-game winning streak. They've topped 10 runs in 12 of their 19 games.
"Once we heat up, at some point there is no stopping us," Carrillo said. "When one of us gets on fire, that energy carries over to the rest of the lineup."
Like Dwyer, Carrillo is a junior in her third year on varsity. She started the season batting sixth, but as the season moved on, she moved up.
"I feel anywhere they put me in the lineup is fine," Carrillo said. "Everybody in the lineup has an important role, no matter where they are."