LA GRANGE – It's a delivery Steve Palmer has made every Saturday since March, even when he's off the clock.
Each week, Palmer, owner of Palmer Place restaurant in La Grange, and an employee deliver 65-70 meals to homeless individuals sheltered in motels.
"Inevitably somebody will open the door, a mom with a baby, a young boy, a veteran with a U.S. Army hat, and they'll say thank you for the meal, thank you for what you're doing for us," Palmer said. "We're happy to support."
In a trying year for restaurants, many like Palmer's are providing help for people that need it most. And getting help from patrons to make it possible, while keeping them in business.
It's part of the BEDS Plus Match-A-Meal program, launched in March. BEDS Plus, which has worked with vulnerable individuals in the La Grange area and throughout southwest suburban Cook County to stabilize their lives with housing and services since 1988, has partnered with area restaurants to provide meals to BEDS Plus clients with the help of matching funds from partner businesses.
BEDS Plus partners have raised more than $20,000 since the program started in March, which in turn has provided more than 3,000 meals. Palmer delivers meals on Saturdays, helping BEDS Plus staff who deliver meals five days a week.
"Particularly in a motel-based program, those meals have provided a touch point for us," said Erin Molek, community engagement coordinator for BEDS Plus. "They provide much-needed nutrition and healthy meal options, which many of our clients don't have access to in an emergency service environment. They're able to give them healthy, sustainable meals once a day, and they are good meals from fine restaurants."
It all started in March, when a vendor of Palmer's called and said he wanted to make a $500 donation for homeless people or veterans. Palmer called BEDS, who said they needed deliveries to emergency shelters at motels. From there, Palmer started his Saturday deliveries, and patrons started to reach out to say they wished to donate through gift cards or money.
"That's how it snowballed into this wonderful program," Molek said.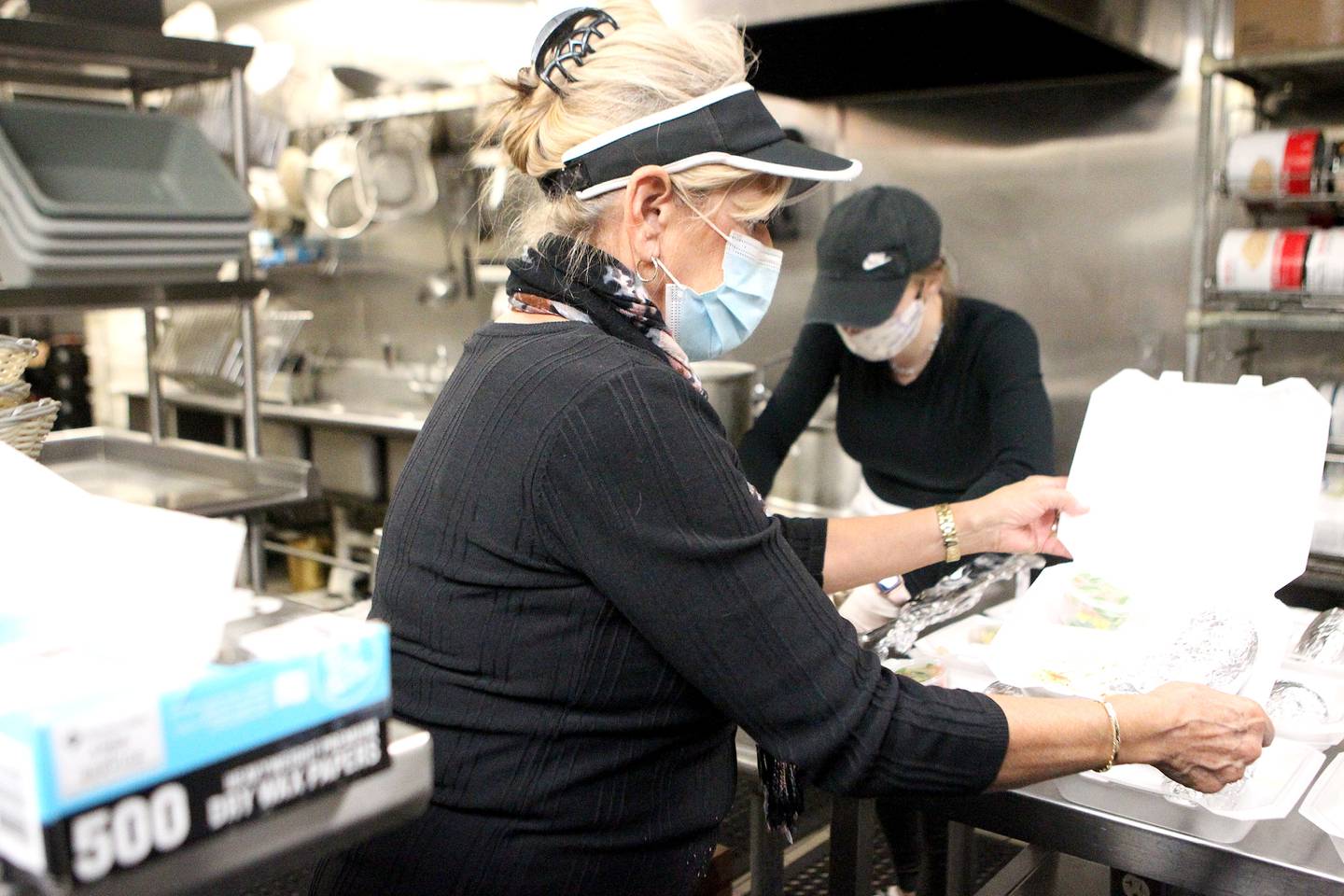 In the Match-A-Meal program, a patron at a participating restaurant adds a donation to their bill, which is matched by a partner business in the community up to a specific amount. The money, in turn, is paid back to the restaurant to provide meals for BEDS Plus clients.
Palmer Place and Kama Bistro are among the La Grange restaurants that have provided meals. Wagler Insurance among the many area businesses donating matching funds.
"They're not just supporting the BEDS Program, they're supporting the restaurants. It's a win-win," Molek said. "Everybody is a winner in the program. They're helping individuals at risk and food insecure and helping restaurants."
Palmer said that the business provided by the program helped keep his restaurant afloat during the early days of the pandemic.
"Some people will come and say, 'I want to put $20 toward this.' We are getting business by our customers supporting this; that helps defray the cost. In the beginning when people were donating money we weren't sure if we would be open the next day," Palmer said. "This kept us alive to be able to support the program and do the meals. If you would have told me then we'd still be doing this now, I would have said no way but here we are. "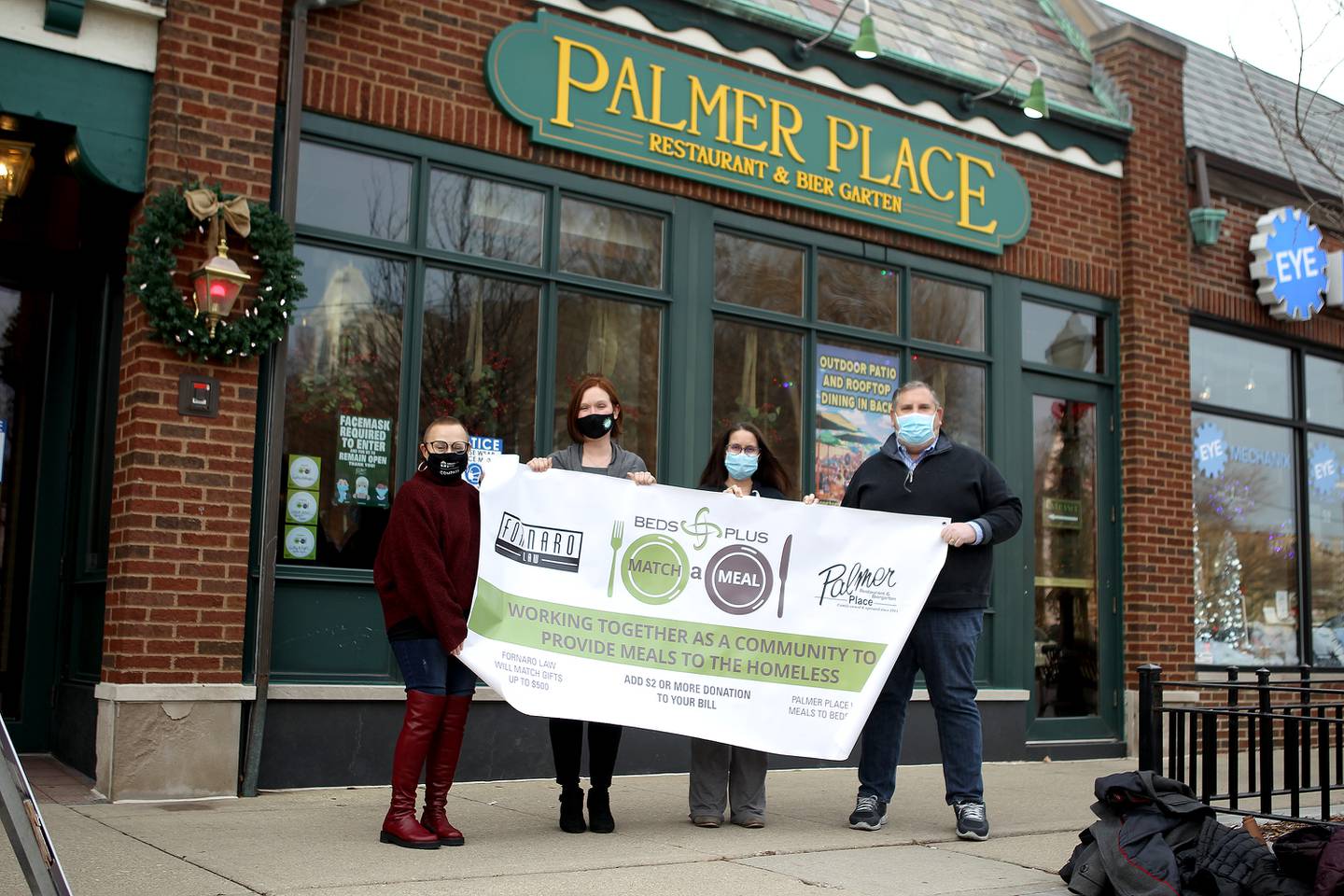 The need is great for the people that BEDS Plus helps.
The organization has assisted just under 2,000 individuals and families in the last year, numbers that have increased over 51% across the board. BEDS Plus, which provides three tiers of service – emergency services through a shelter program, prevention service and housing – provided 12,506 nights of emergency shelter to 234 clients and delivered 37,518 meals from mid-March to July alone.
By Dec. 31, the organization will have provided upwards of $450,000 in rental assistance for prevention halfway through the fiscal year, compared to a total of $350,000 last year. On average $2,600 is provided in assistance for utilities and rental assistance over four times a month.
BEDS Plus had a congregate shelter that it started immediately in March when the pandemic hit that was converted to a motel-based program. The organization now is moving many of its clients out of the motel-based program to permanent housing and has a family transition facility that can house as many as eight families in an apartment setting. BEDS Plus also had a food rescue program providing sustainable groceries that clients might not be able to afford otherwise.
"Across the board, since COVID hit, our services and needs have doubled," Molek said. "The need for our services in the community has been great, and will continue to be great as the moratorium on evictions possibly goes away."
Molek stresses that every meal patrons purchase, every donation they make, no matter how big or small makes a difference.
At Palmer's, when people give money, they put their name on a "giving plate" that's hung up around the restaurant as a token of appreciation for the show of support.
"The generosity of our customers and the people in the area has been absolutely heartwarming to keep people going," Palmer said. "I'm very proud that through this, the whole town has been able to do this, I'm proud of the staff that they want to be a part of it. They're the ambassadors to get the donations and make the meals. Without them this wouldn't happen."