YORKVILLE – As Tyler Lobdell begins his new job patrolling the streets of Yorkville, he already will be familiar with the landscape.
Lobdell is the Yorkville Police Department's newest patrol officer.
The Kendall County native lived in Yorkville when he was very young and currently resides in Plano with his family.
Lobdell is a 2009 graduate of Plano High School and has an associate degree in science from Waubonsee Community College.
Mayor John Purcell administered the oath of office to Lobdell on Dec. 14 during a ceremony at the Yorkville City Council meeting.
Watching her husband take the oath was Lobdell's smiling wife, Mallory, cradling the couple's baby, Monroe.
Yorkville Police Chief Jim Jensen said the department is lucky to bring an officer with both local roots and police experience onto the force.
Lobdell comes to the Yorkville department from the police force in Roscoe, a village north of Rockford in Winnebago County, where he served as a patrol officer.
Lobdell begins 20 weeks of intensive training with the Yorkville department's field operations division, learning from experienced officers on both the day and night shifts, Jensen said.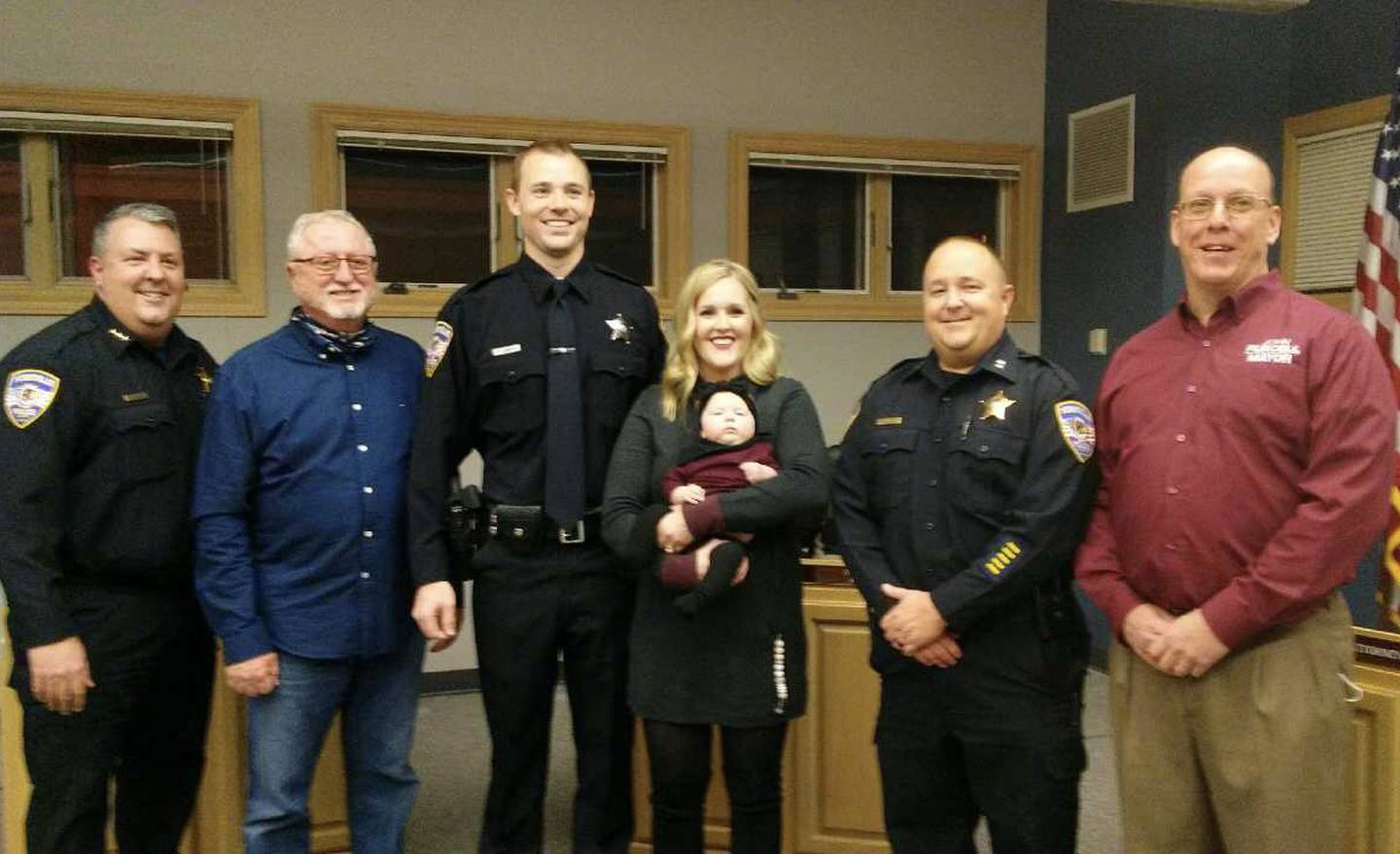 Also present for the ceremony was Robert Johnson, chairman of the Yorkville Board of Fire and Police Commissioners, along with Yorkville Police Deputy Chief of Field Operations Ray Mikolasek.
Watching from the audience were Lobdell's father, Michael; mother, Jaime; and sister Alexis; along with mother-in-law, Lisa Martinez; and grandmother-in-law Garnett Bailey.
With the addition of Lobdell, the Yorkville Police Department now stands at 32 sworn officers, Jensen said, one short of its officially authorized strength of 33.