St. Charles North alum Alexa Smith wasn't so sure she was ready to publish her own book when she enrolled in an online course for university students on how to turn passions and ideas into books.
But after working with Georgetown University professor Eric Koester at the Creator Institute, an online program for college students to develop ideas for novels or nonfiction books, she began to gain more confidence.
And thanks to Koester's encouragement, Smith completed her book "An Economic Eclipse: Shifting Towards a Sustainable Future by Eliminating Waste," in April. The book is published through New Degree Press and is available on Amazon.
"My first thought was, absolutely not," she said. "I'm 20 years old. Why would anyone want to listen to what I've got to say?"
But Koester pushed Smith, a junior majoring in natural resources and environmental science and minoring in environmental economics at the University of Illinois, to expand her thinking beyond the university, challenging her to broaden her impact by writing a book about sustainability, business and the circular economy. He advised her to think about the book as a way to open doors and find opportunities to help establish her professional career and do more of what she was passionate about.
"Everything that I wanted to communicate was aligned with my values – conservation, conscious decision-making and creativity," she said. "It was such an exciting milestone," she said. "It happened so quickly. I'm really proud of myself."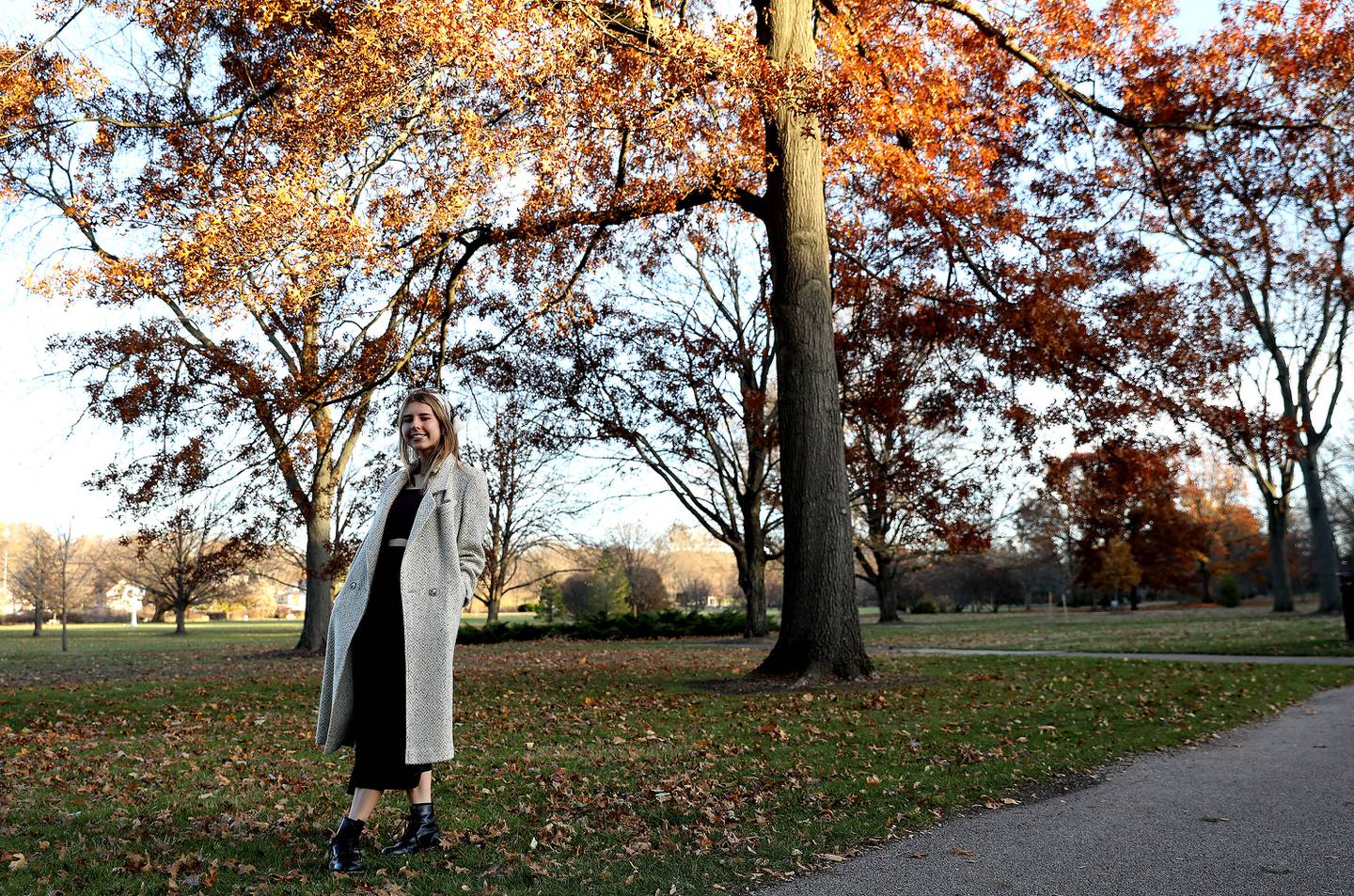 Prior to writing her book and taking the course at the Creator Institute, Smith had already led a number of on-campus environmental initiatives, including the creation of a dorm composting initiative and a food recovery program that distributed unconsumed food from dorm dining halls to food-insecure citizens of Champaign-Urbana.
She had also been part of a Sustainability Working Advisory Team that created the 2020 Illinois Climate Action Plan, as well as initiating an Environmental Leadership Program and a Sustainability Career Fair.
While researching for the book, Smith came across dire statistics about human consumption and the resulting accumulation of waste. The impact of all this waste is not just the proliferation of unsightly and unwieldy landfills, she said.
During the pandemic shut-downs, Smith said she had a lot of time to assess her own daily consumption habits, and began tracking the waste that she created daily.
"As I watched my trash bin filling up day by day, I became frustrated by my own consumerism, and sought a way to decrease my environmental impact," she said on her website.
But individuals alone cannot solve the problem of the vast amount of waste that is currently choking our planet, Smith said.
She explained that many industries are obstacles to reducing waste and refuse to reduce it through their business models. She called out corporate giant Amazon, which continues to include plastic and bubble wrap packaging in its distribution of products.
But even small businesses like local coffee shops fail to contemplate the end-life of their business by-products of coffee grounds and one-use cups, both of which end up in their own local landfills, she said.
Individual changes Smith has made in her own life include reducing her plastic waste by taking reusable bags to the grocery store, asking the question, "Do I need this item packaged?" and buying items at bulk stores or in the bulk section.
She also buys all of her clothing second-hand, having fun combining remnants of old clothes into a single fashion statement. She has begun composting, having located a bin only a few blocks from her house.
Smith said she can see a future for herself as a champion for sustainability and the circular economy within a business. She would also love to travel to other countries, to learn about how other cultures deal with their waste.
"There is a ton more I have to learn and share," she said.
She's already recruited her family to help with her efforts, by slipping reusable grocery shopping bags into her mom's car, among other encouraging actions.
"Her passion is really contagious," her mother, Geneva resident Chris Smith, said. "It can appear overwhelming, but if everyone made small changes, it can start to come to the forefront of your mind, and can spread to friends, co-workers and the office environment.
"We can begin to help the planet and help the future. It's what she's always thinking. I'm very proud of her," Chris Smith said.
Smith isn't stopping with the book. Her current endeavors include the start-up of a podcast on circularity, which she will co-host with New York City fashion industry professional Sharon Silverman. Their plan is to feature guests in government, business, activists and non-profit organizations to hone in on waste and its solutions specific to individual industries.
For more information on Smith and her book, visit her website at alexacsmith.com.