Kevin Geary's intuition concerning the Corn Boil was one of the many gifts he shared with the Sugar Grove community during his time here.
Now he has a park bench in his name situated near Volunteer Park Prairie Building, home of countless wonderful sights, sounds and smells of Corn Boils of years gone by.
The dedication of the memorial bench was held on Nov. 24 and followed by a gathering at the Sugar Grove Township building to share memories of Geary with his wife and family as well as many of his friends.
"He knew where to be and how to be there for the Corn Boil, and he knew which area he needed to be in," Laurie Geary said. "Be it setting up the stage, the wristbands, or if you needed corn shucked, corn taken in. He knew right where he needed to be and when to be there in that Corn Boil and he loved it."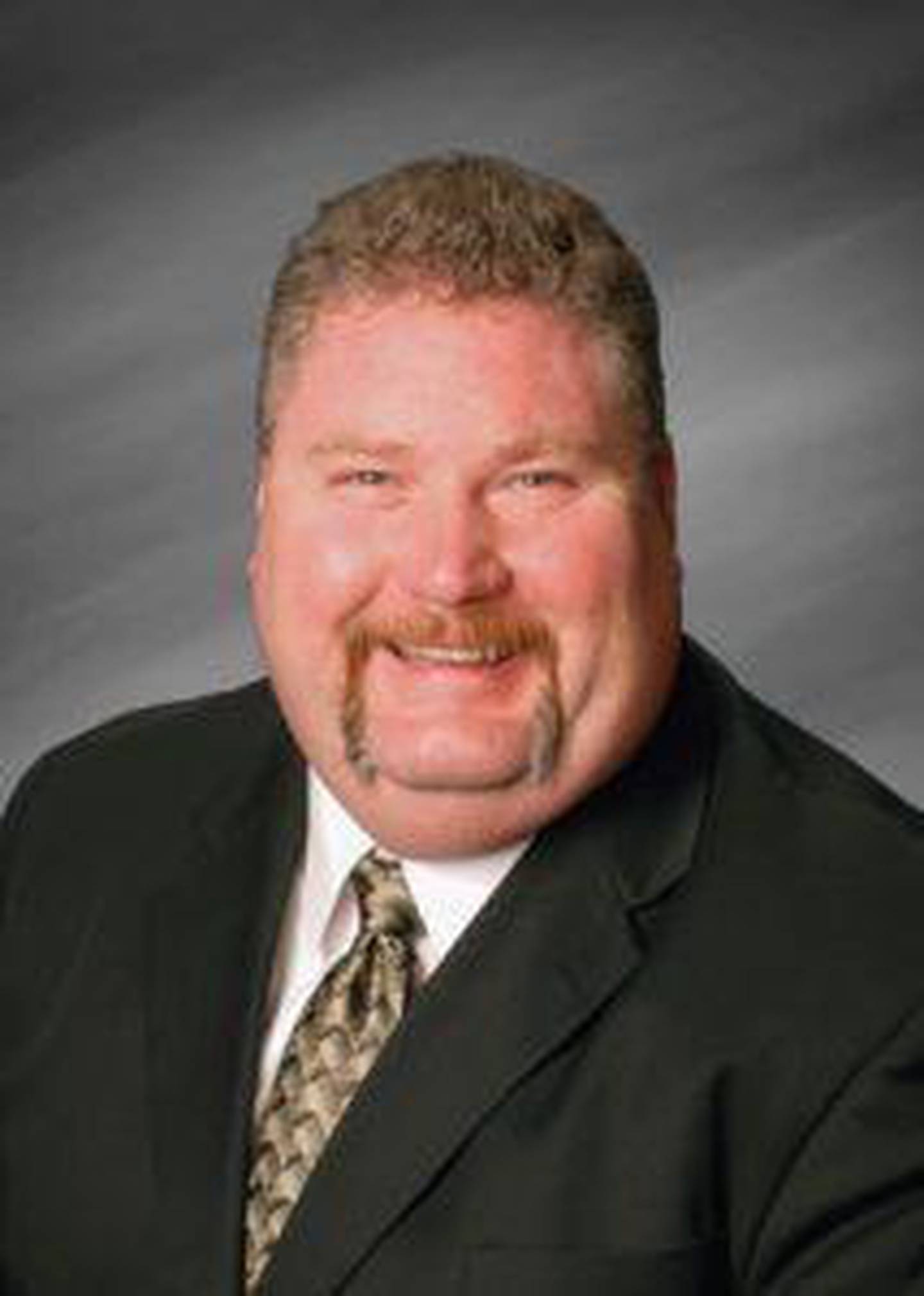 Geary, who had relocated in recent years, passed away on Oct. 6 in Alabama. He originally came to Sugar Grove in 1996 and quickly began serving the community, getting elected to the Sugar Grove Village Board in 1999 where he served for 18 years. Geary also served for many years as a member and supporter of the Sugar Grove Chamber of Commerce, Sugar Grove Lions Club and the Inc. Board, NFP, a Community Mental Health Funding Alliance. And, of course, he was a huge supporter of the Corn Boil.
"From the week before, when he would help up, to the four days, and granted he would sleep for a week straight after," Laurie Geary said. "Corn Boil was his love and this town was love for him. And he loved watching everyone enjoying it with the different bands."
Full of life, Geary found a home away from home with the Corn Boil.
"He just loved getting up on that stage and doing the fireworks," Laurie Geary said. "He had the plunger idea that he did that one year and just loved it. He got to be who he was at the Corn Boil, which was people and that's why that bench is perfect there. I can imagine him sitting there and talking to people because that's what he loved to do and that's awesome that it's there."
Wayne Parson, assistant chief of the Sugar Grove Fire Protection District, said Geary was seemingly always involved in some cause in Sugar Grove.
"He was just one of those guys that was always doing something and nobody really paid attention because he was never 'Look at me, look at me.' That was never Kevin," Parson said. "Whatever needed to be done, he was doing it. That was Kevin."
Curt Karas, assessor for Sugar Grove Township, remembers Geary as a kind man who took the time to help him during his campaign.
"He believed in me and thought I would do a good job," he said. "He was very nice to me. He took time out of his day and he definitely had better things to do than help me out, but he helped me out."
An anonymous donor purchased the bench recognizing Geary's love of Sugar Grove.
Now the heat is on the community to bring back the former annual event, which began over 50 years ago but hasn't occurred since 2019. It'll be quite the challenge to bring it back in time for summer 2022, but if the Corn Boil ever returns, Laurie Geary will certainly make sure to come back to Sugar Grove.
"If the Corn Boil comes back, I'll come back," Laurie Geary said. "I can watch it with him on the bench."