WAYNE – Joe Petit, whose dog Ludwig was shot to death by a neighbor this summer, has a new addition to his family. The Wayne resident now has a Dogo Argentino puppy, the same breed as Ludwig and his surviving dog, Philotimo.
A breeder in New York brought him the puppy after his girlfriend contacted him about Ludwig's death.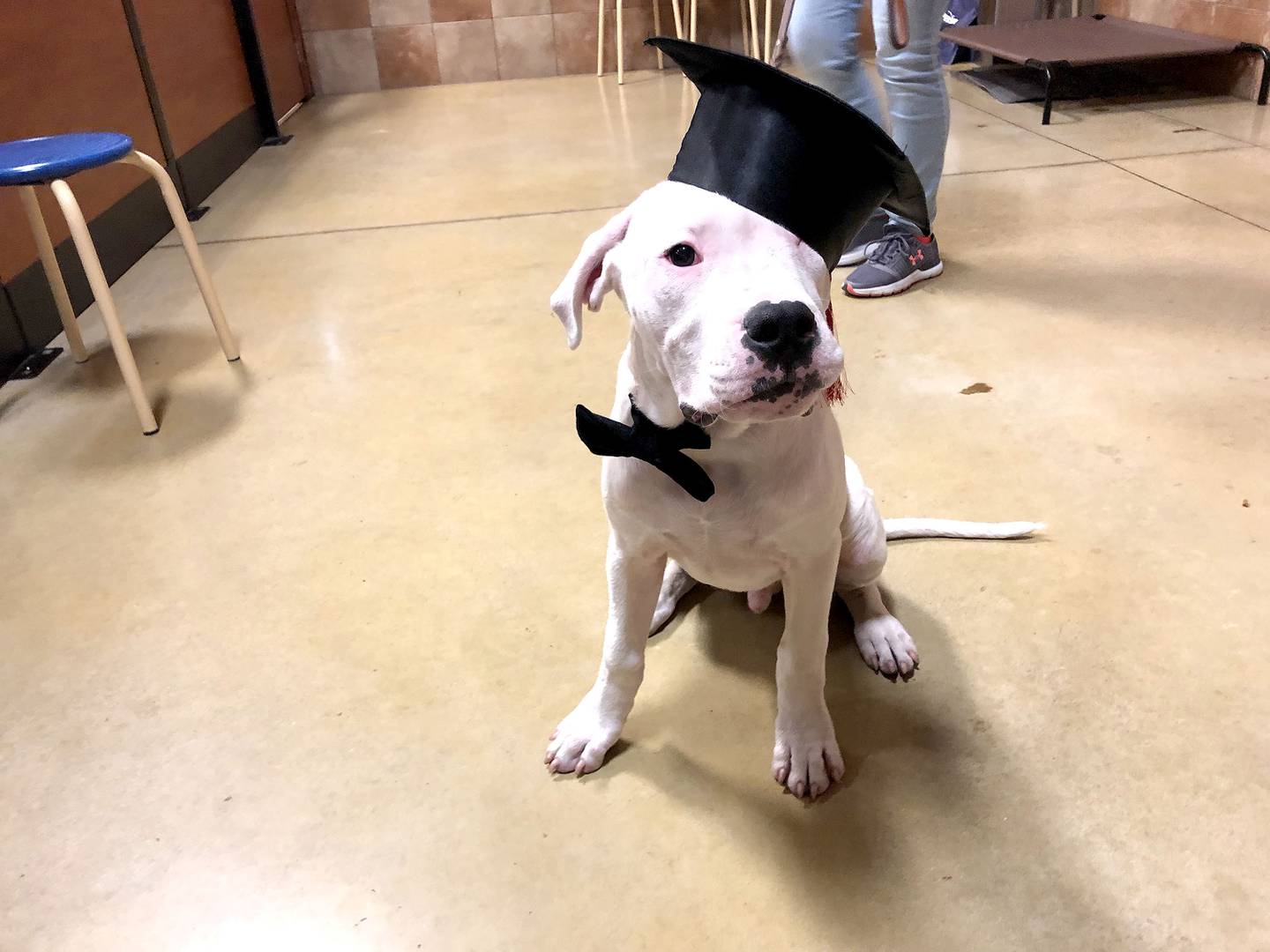 "We have a little female now, her name is Justice," Petit said.
Philotimo, who was heartbroken by the loss of his littermate, Ludwig, is bonding with the new dog, he said. Petit said he decided to accept the offer of a new pup to help Philotimo.
"At first, he was kind of nervous about her, but now (has) accepted her as his sister," Petit said. "He loves her."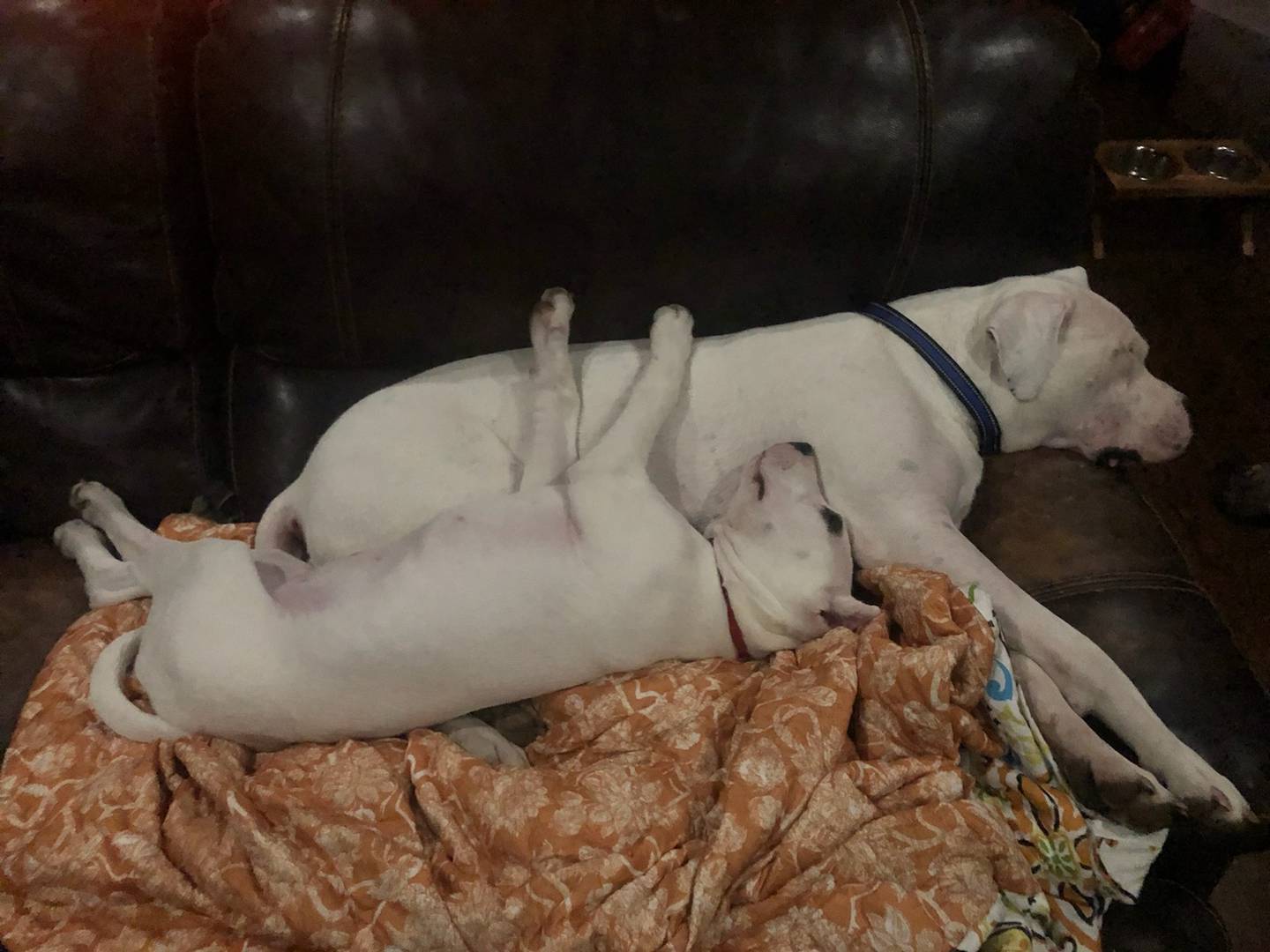 While Justice is helping Philotimo's trauma of losing his brother, the new pup has not eased Petit's grief over Ludwig's death. Petit said he hopes that will happen over time.
"I am bonding with her, of course I am," Petit said of the new puppy. "I think of Ludwig every day."
Kane County State's Attorney Jamie Mosser and Sheriff Ron Hain held a press conference Sept. 15 to announce that no charges would be filed against Petit's neighbor in the shooting of Ludwig after determining it was in self defense.
Petit's girlfriend, Julie Kelsey-Fish, reached out to the breeder about donating a dog from a new litter. Kelsey-Fish said the breeder did not want to be identified.
"I thought that would be the ultimate gift so he (Petit) can start healing," Kelsey-Fish said.
Justice was born Aug. 9, the day before Ludwig's death, she said.
The breeder personally delivers his puppies so he can do a home-check, Kelsey-Fish said.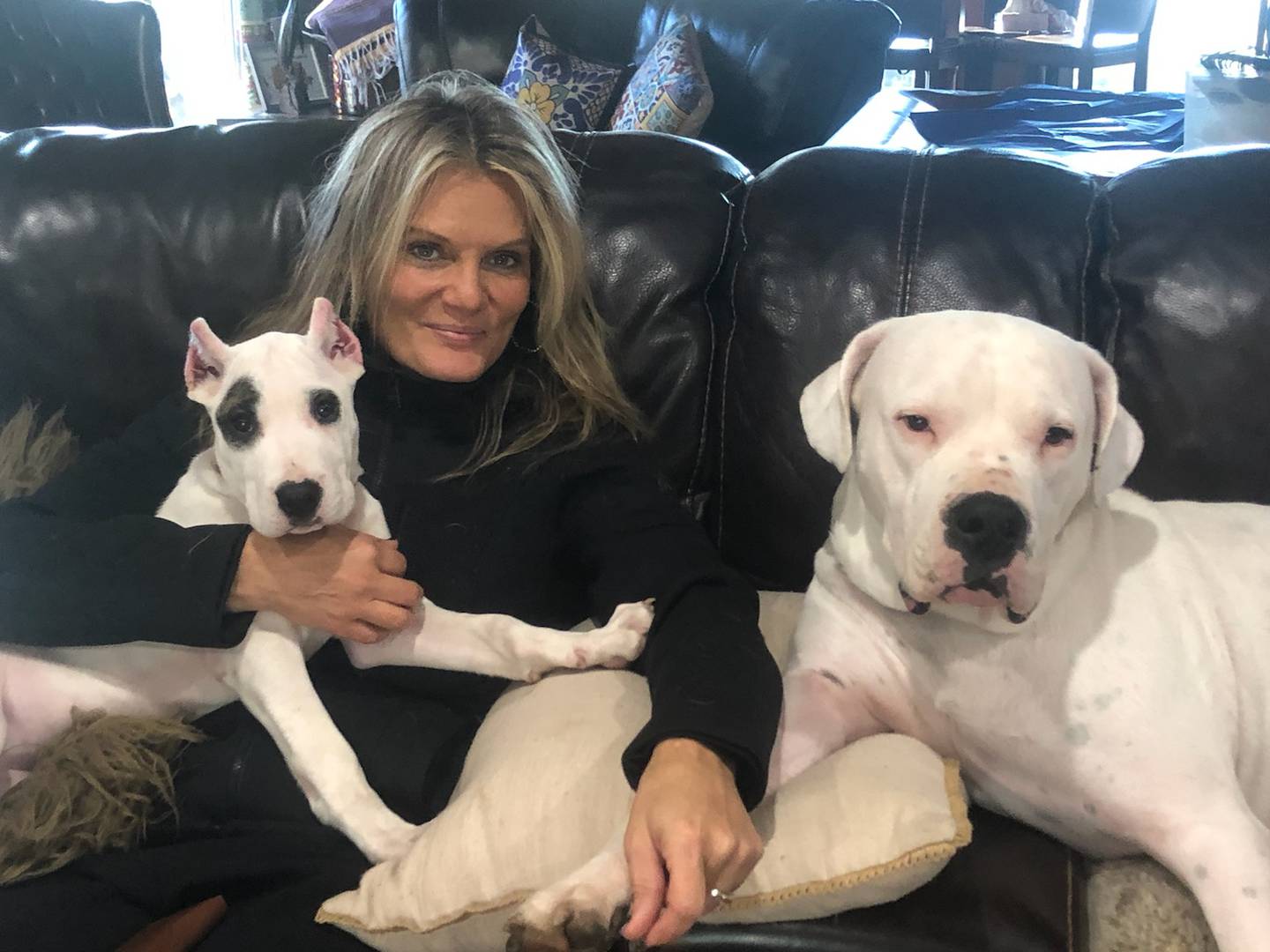 And that's what he did in this case, arriving in Wayne on Nov. 11 with a litter of Dogo Argentinos, she said.
"I got to pick my puppy," Petit said. "I picked the one with the red collar – like Ludwig had."