More than 600 people attended Saturday's inaugural Food Truck and Music Festival at Pottawatomie Park in St. Charles, surpassing the expectations of organizers.
The fundraiser benefited Random Acts Matter, a volunteer organization committed to care and compassion in St. Charles. The group performs acts of kindness and provides $1,000 scholarships each year to one graduating St. Charles North High School senior and one graduating St. Charles East High School senior who are committed to making their communities a better and kinder place to live.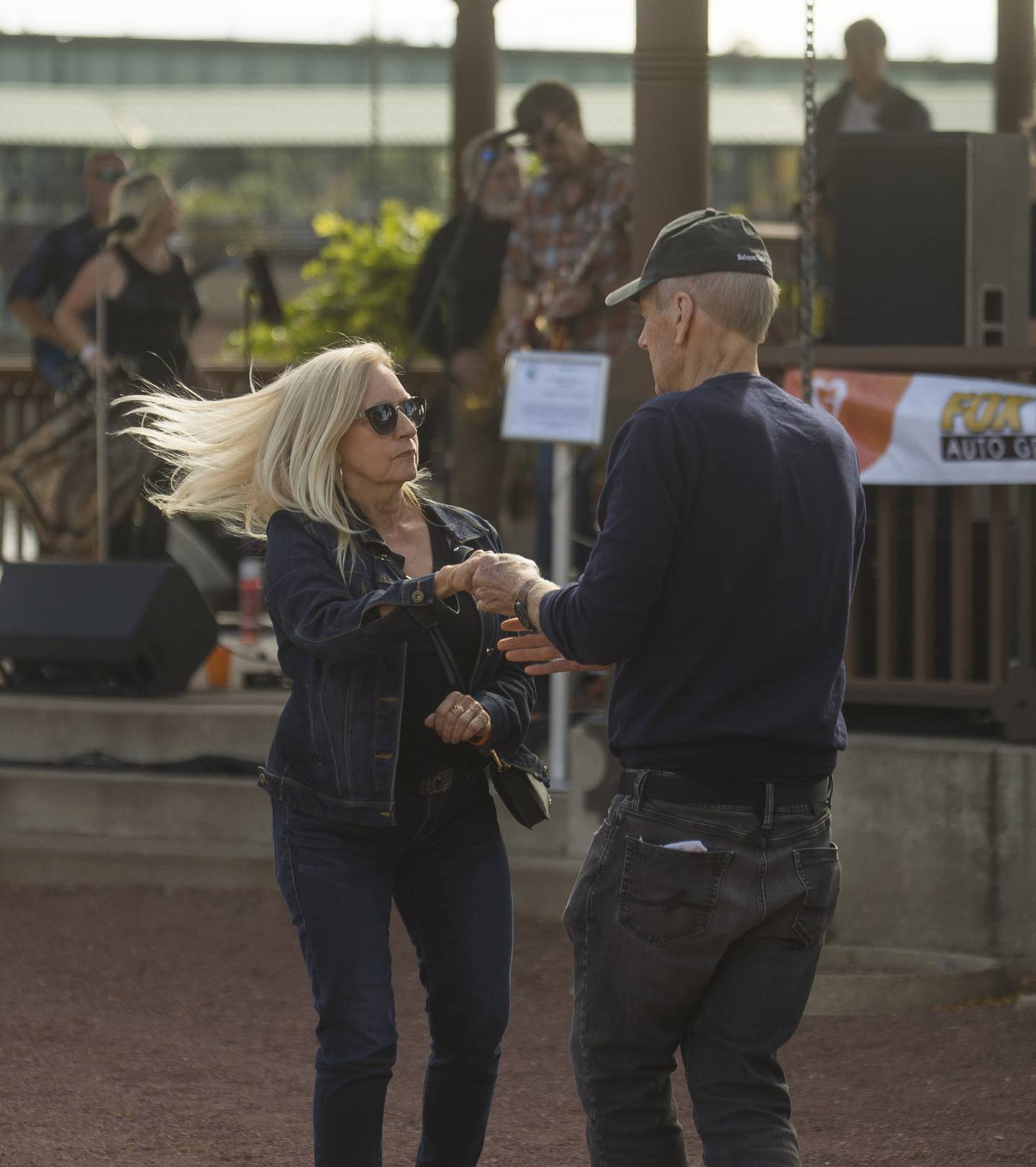 Jim Di Ciaula, who recently stepped down as president and CEO of the St. Charles Chamber of Commerce, founded the group.
The Kane County Chronicle was one of the sponsors of the festival. In the past, the group has held its annual fundraiser at Mount St. Mary Park in St. Charles. Its 2019 fundraiser raised about $20,000.
"We've had walk ups all day and we sold 100 tickets on Friday," said Lori Georgson, who was chairing the event with Debi Craig. "So we've come a long way from our first event at Mount St. Mary Park."
Organizers hope the event will become an annual tradition.
"We hope it will be an annual event because this is our major fundraiser," Georgson said. "All the money we raise we then turn around and donate back into our community."
Craig said she had anticipated a crowd of between 400 to 500 people. She noted that food trucks and music festivals are popular these days.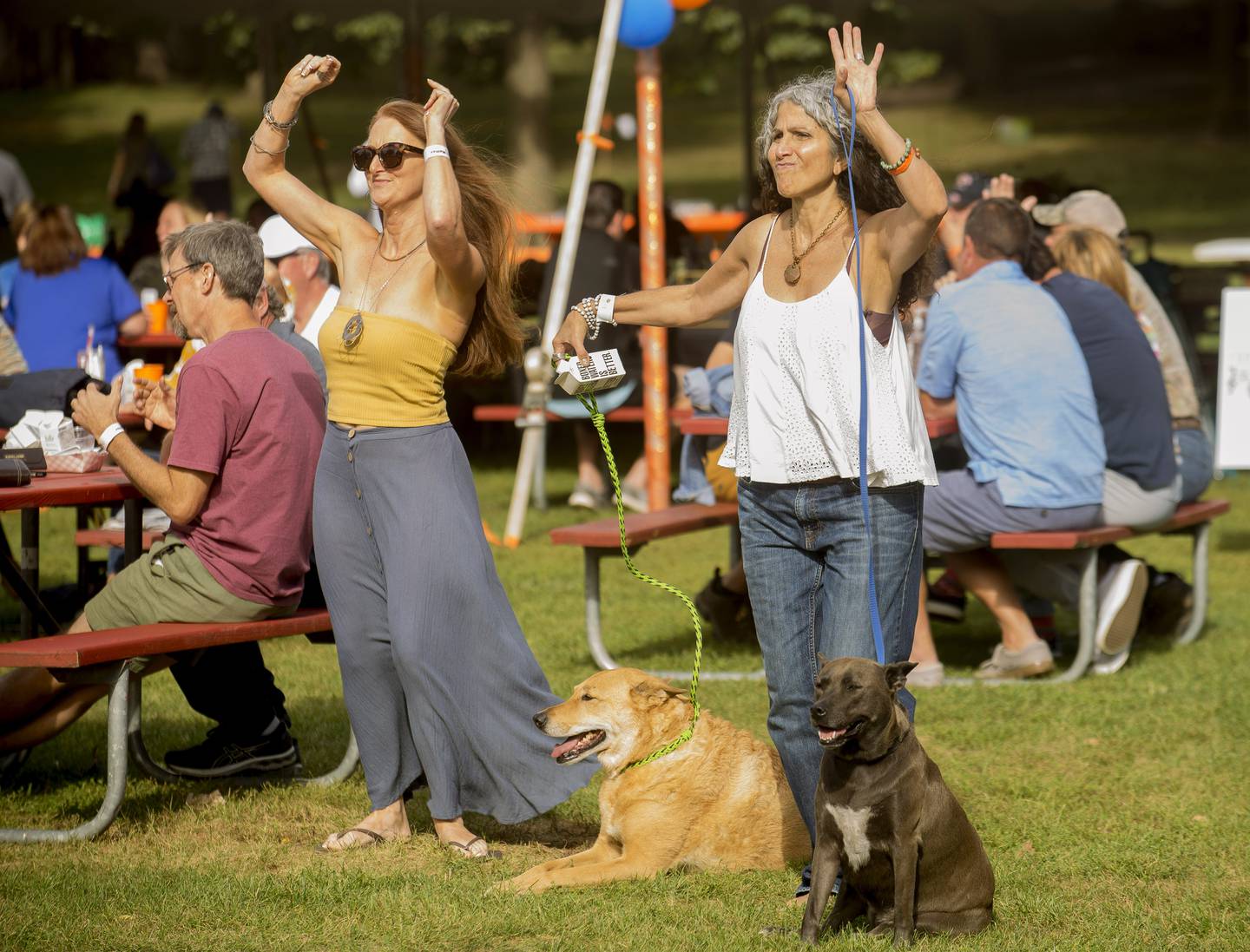 "Everybody I talked to was having fun," she said.
Kim Lamansky, executive director of Tri City Health Partnership, was helping man a first aid station at the festival. Tri City Health Partnership operates a free private, nonprofit medical and dental clinic at 318 Walnut St. in downtown St. Charles.
"It's just nice to be able to do something to help support RAM," Lamansky said. "They've helped a couple of patients of ours in the past that have needed some things."
She was enjoying herself at the festival.
"The music has been great," Lamansky said. "It's nice to be outside and hear some live music."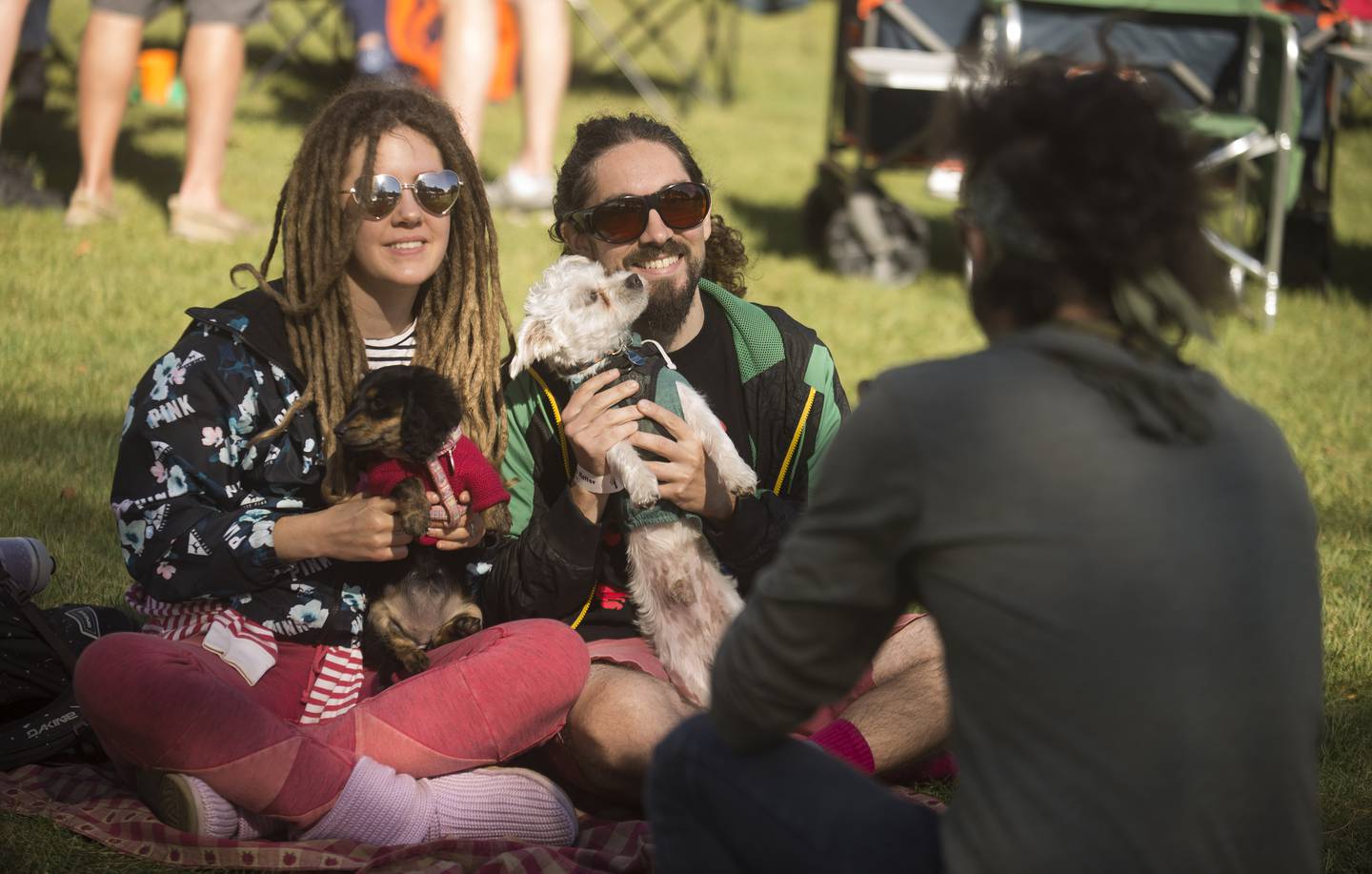 Among those bands performing at the festival was Trio Amigos, which is led by lifelong St. Charles resident Billy Croft.
Croft said he was happy to be able to perform at the festival.
"It's a great event, especially in this day and age with everything going on," he said. "Everybody is so divided in our country. It's nice to have an organization like this come and spread some love and some cheer and some random acts of kindness. That's what we need. That's what we need more of."