GENEVA – One of the things expected to change in Kane County policing is fewer people arrested and in custody as a pre-arrest diversion plan would cut red tape and get them what officials call "wraparound services" for mental health and addiction issues.
Speaking before a crowd of about 20 people July 29 at the Geneva Public Library, Elgin police Sgt. Anthony Rigano, retired Seattle police chief Jim Pugel, Martha Paschke, coordinator for the new initiative, and Najja Morris-Frazier explained how the program will work.
Rigano created the Collaborative Crisis Services Unit at the Elgin Police Department, where detectives and mental health professionals address mental health, substance use and homelessness, using a network of local providers.
"Our goal is to have less encounters with people who fall into those categories," Rigano said. "The other main goal of the CCSU is to take individuals who need service, cut through all the red tape and act as a liaison and get them in touch with the service providers."
For service through CCSU, Rigano said they do not tie an amount of drugs to it, nor deny services because of the person's criminal history – as long as it's not violent.
"When we're looking at systematic failures, we can't say because you are convicted, you can't be in this," Rigano said. "A lot of drug arrests charged with delivery or possession with intent, it's piddling amounts. It's not a kilo sitting in their house."
Charging someone with three grams of a controlled substance with a Class X felony "is a ridiculous reason to be in jail," Rigano said.
Elgin will be the county's pilot program for Law Enforcement Assisted Diversion or LEAD, which will allow nonviolent would-be misdemeanor and felony offenders to connect to services instead of being arrested and jailed.
Pugel started the LEAD program in Seattle. Participants in Seattle's LEAD program reduced their recidivism rate by 58%, down from 90% being rearrested, Pugel said.
Morris-Frazier is director of the LEAD National Support Bureau, which is based in Seattle. She assists local communities that are signing onto the program.
Paschke's position was made possible by a transfer of $50,000 from the Kane County sheriff's court security fund to Kane County State's Attorney Jamie Mosser to fund a case manager for the initiative.
Elgin's CCSU already has crisis counselors "who can act as our case managers until we can hire our own," Paschke said.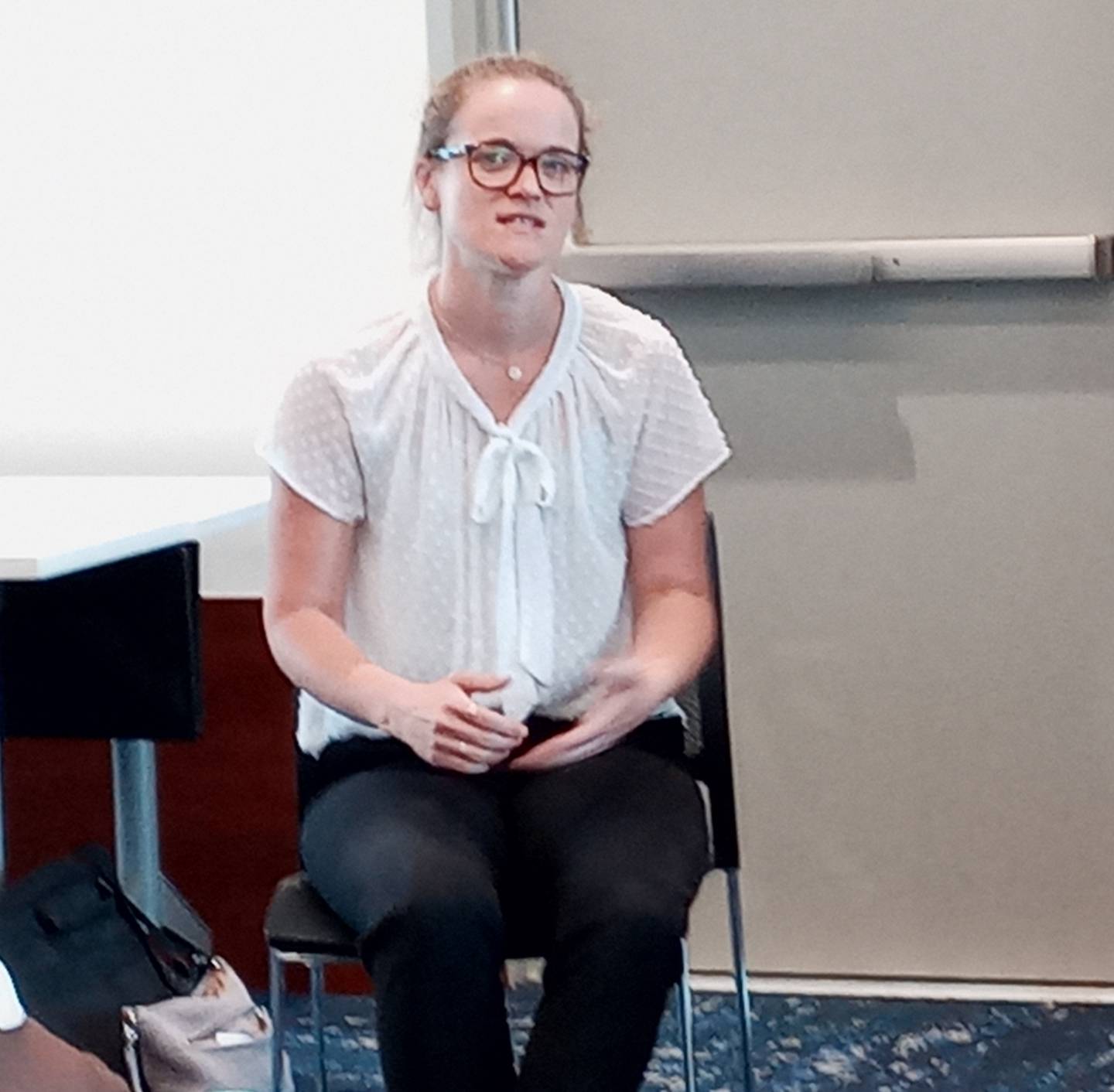 One of the issues in Seattle was the profiling or targeting of Black men. Pugel said the American Civil Liberties Union sued Seattle because 70% of the people arrested, charged and convicted of drug possession of a gram or less were Black men.
"It was a massive disparity," Pugel said. "We denied we were doing it intentionally. The ACLU said, 'Yes you are.' And we engaged in years and years of endless lawsuits. … Let's find a better way to do this."
As a community, Seattle came up with its own standards of what could and could not be diverted from arrest, Pugel said, which became the LEAD program.
Morris-Frazier said she has a team of six who go to communities to assist in launching the LEAD program. It has 60 sites operating nationally and recently has launched another 25 sites.
"We are the first in Illinois," Paschke said.
Pugel said the people they served in the LEAD program did not have family, had no permanent place to sleep, experienced extreme poverty and suffered from behavioral health issues that were untreated.
"The wraparound care – police are the referrals – but the magic secret sauce is intensive case management," Pugel said.
In Kane County, communities will need people to volunteer to serve on LEAD boards that would meet quarterly, Paschke said. So far, she has reached out to Kane County Board members and agency directors but encourages anyone who wants to serve to get in touch with her. Paschke's Facebook page has a way of getting in touch with her regarding the LEAD program.
As Seattle learned that police were targeting Black men, Rigano said the COVID-19 pandemic showed Elgin had a similar racial disparity. For example, police would get a call that three Black men were in a car in the neighborhood, Rigano said. Police began asking if they were doing something illegal, rather than how they looked, he said.
"We wanted to articulate that something is going on, not three Black guys are in a car," Rigano said. "That is not an acceptable reason to send out a dispatch."
Daryl Pass, who works with drug court clients in need of sober living houses and as a recovery coach, praised Elgin police for realizing its racial bias.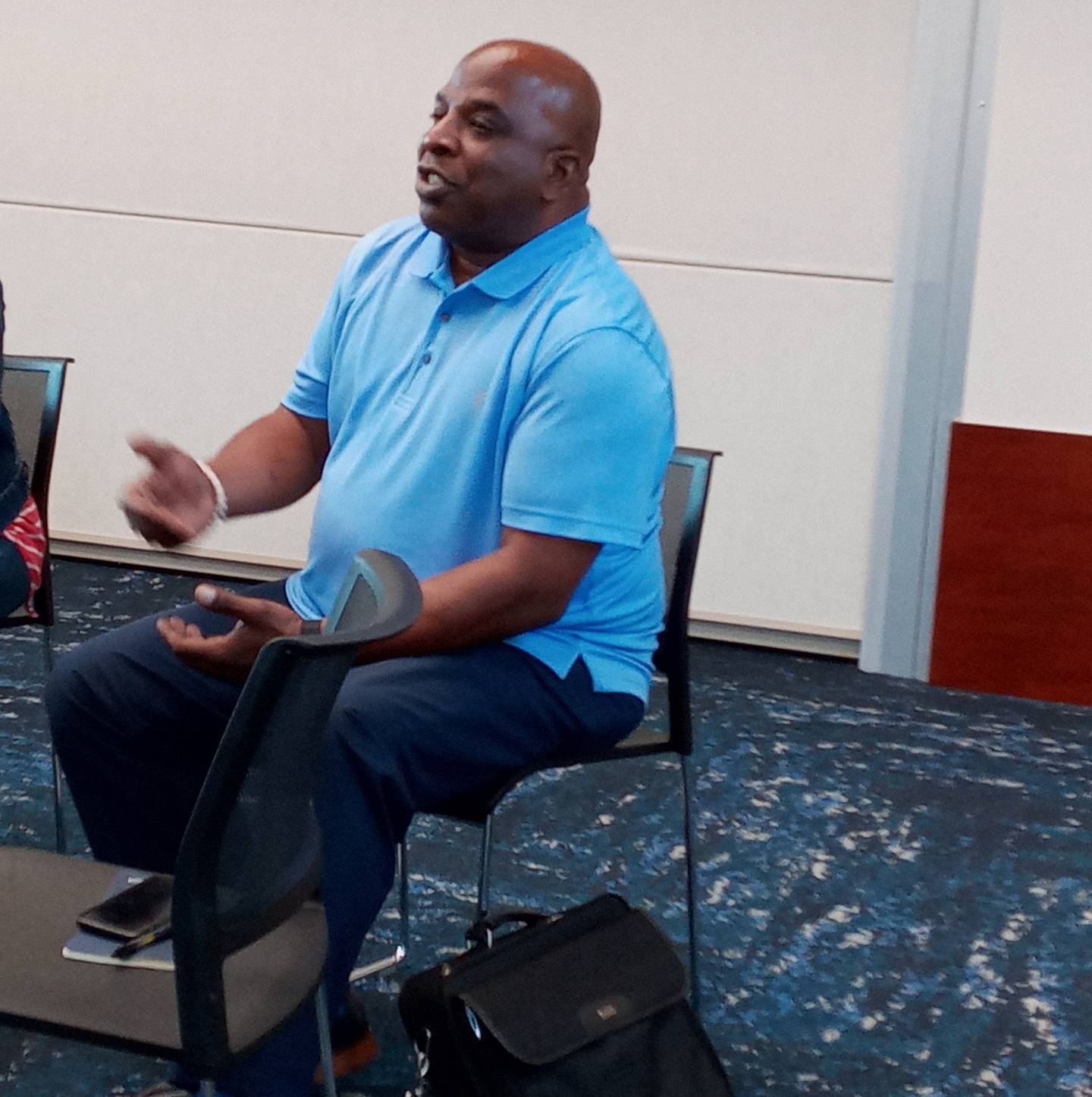 Pass said he used heroin for 23 years before getting help to stay sober.
"I'm a person who goes to the Kane County Jail … the biggest thing they need are wraparound services. … Alcohol and drugs are not the problem, they are the solution to the problem. … The men I speak with, you know what their biggest issues are? Daddy issues and sexual abuse as kids. They gravitated to the streets to take care of that void."
Pass disavowed calling them names such as crackhead or heroin addict, but instead "an individual struggling with substance abuse disorder and most have co-occurring issues."