DeKALB - Upgrades for dozens of DeKalb's traffic signals are included in a $20 million federal infrastructure proposal expected to be considered by a legislative committee in Washington, D.C., this week.
The eight projects were selected as "Member Designated Projects," an initiative that allowed members of Congress to identify projects within their district for potential funding, and were requested by U.S. Rep. Lauren Underwood, D-Naperville, according to a news release. The largest of the projects is a $7 million request from Kane County to realign Bliss Road and Fabyan Parkway and create a new roundabout, and the smallest of the projects is a $570,000 proposal to upgrade outdated signal controllers for dozens of traffic signals in DeKalb County's busiest roads.
City of DeKalb engineer Zac Gill said the proposals are part of a countywide effort by municipalities, including representatives from the City of DeKalb, City of Sycamore and DeKalb County Highway Department, to solicit federal dollars to use for needed improvements.
"There are safety aspects to it," Gill said Tuesday. "If you're proceeding down corridor that's not timed well, you have people speeding up to make light, slamming on breaks so when people have a bit more confidence and ease, well see impact safety that way as well with driver decision making."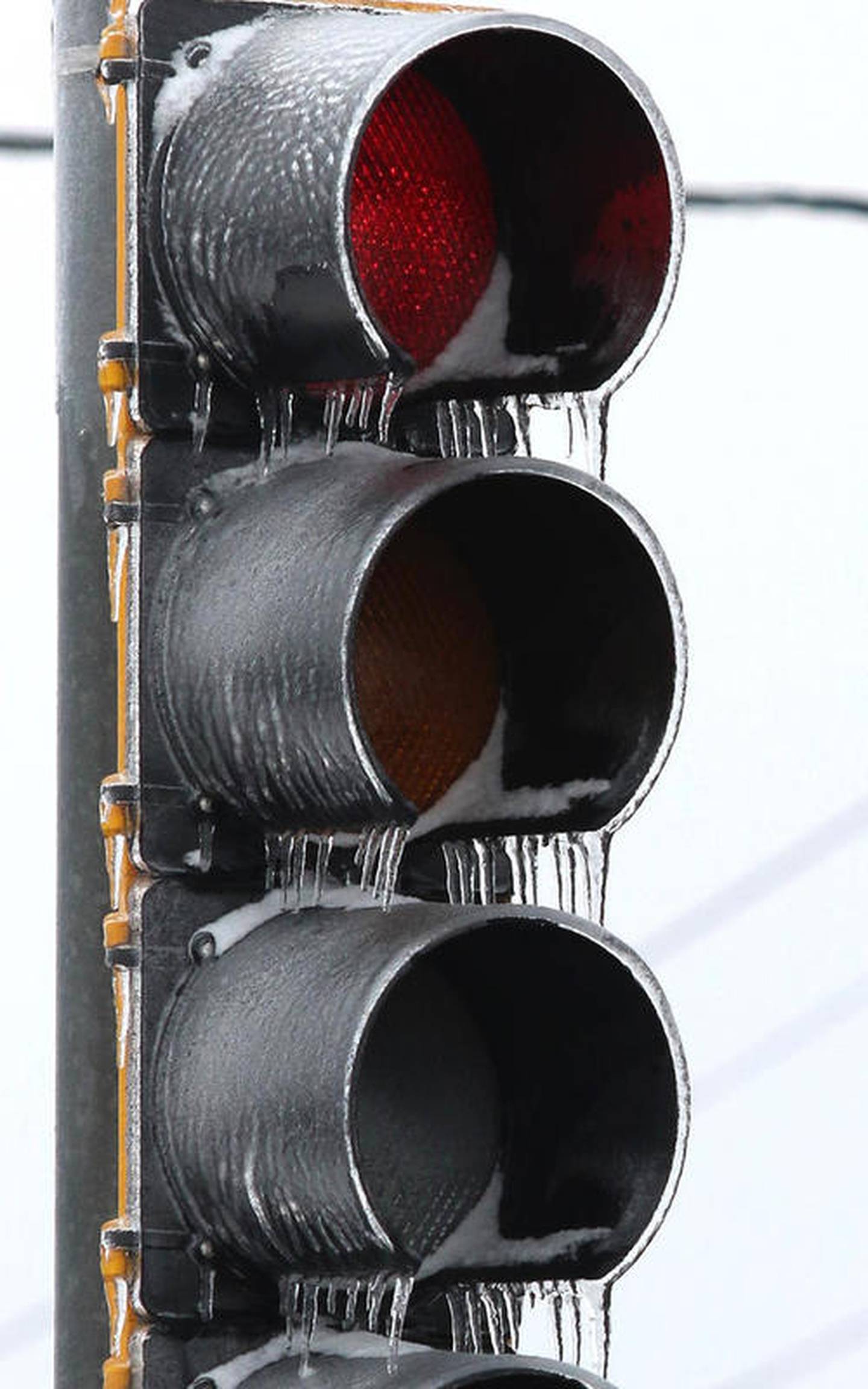 Gill is part of the group that runs the DeKalb Sycamore Area Transportation Study, a metropolitan planning organization which exists in every county that has a population of 50,000 or higher. The group is a place for municipalities to pool their ideas and requests to access federal funds.
"That way it's not DeKalb competing against Sycamore," Gill said. "We coordinate regional local efforts."
The traffic upgrades would not involve construction of actual traffic posts or lighting, but rather upgrade the existing copper wiring to fiberoptic innerworkings so the signal posts can work with the most updated technology, improving efficiency and safety, Gill said. Each traffic signal has fiberoptic cables which run underground and connect to a nearby electric cable box near an intersection, he said, including cabinets and controllers. That wiring would be improved for "at least 45 to 50″ signals, Gill said.
"It would improve the efficiency and safety," he said. "If you're traveling on a corridor like [Route] 23 between DeKalb and Sycamore to go Lowe's, Target you name it, as you proceed down there, it'll have better synchronization for traffic flow. [The signals] will know when cars are waiting at the side streets, have a more dynamic interpretation and communicate with each other."
Another aspect of the proposal would update and expand existing emergency vehicle indicators, remote devices which allow emergency vehicles to signal traffic lights to turn red and limit risk of vehicle crashes if an ambulance needs to go through the intersection, Gill said.
"There's an emitting device in any squad car, ambulance and fire truck as it approaches the signal that cabinet would receive, like infrared, and it turns all four lanes red to enhance safety," he said.
Gill said while the majority of traffic signal light upgrades would be in DeKalb, some would be in Sycamore and DeKalb County as well, since high-trafficked roads such as Route 23, which goes through multiple municipalities.
"For instance, if you start way at downtown Dekalb and you go all the way to Peace Road, a couple of those last two signals are actually in Sycamore," Gill said. "So it's mutually beneficial."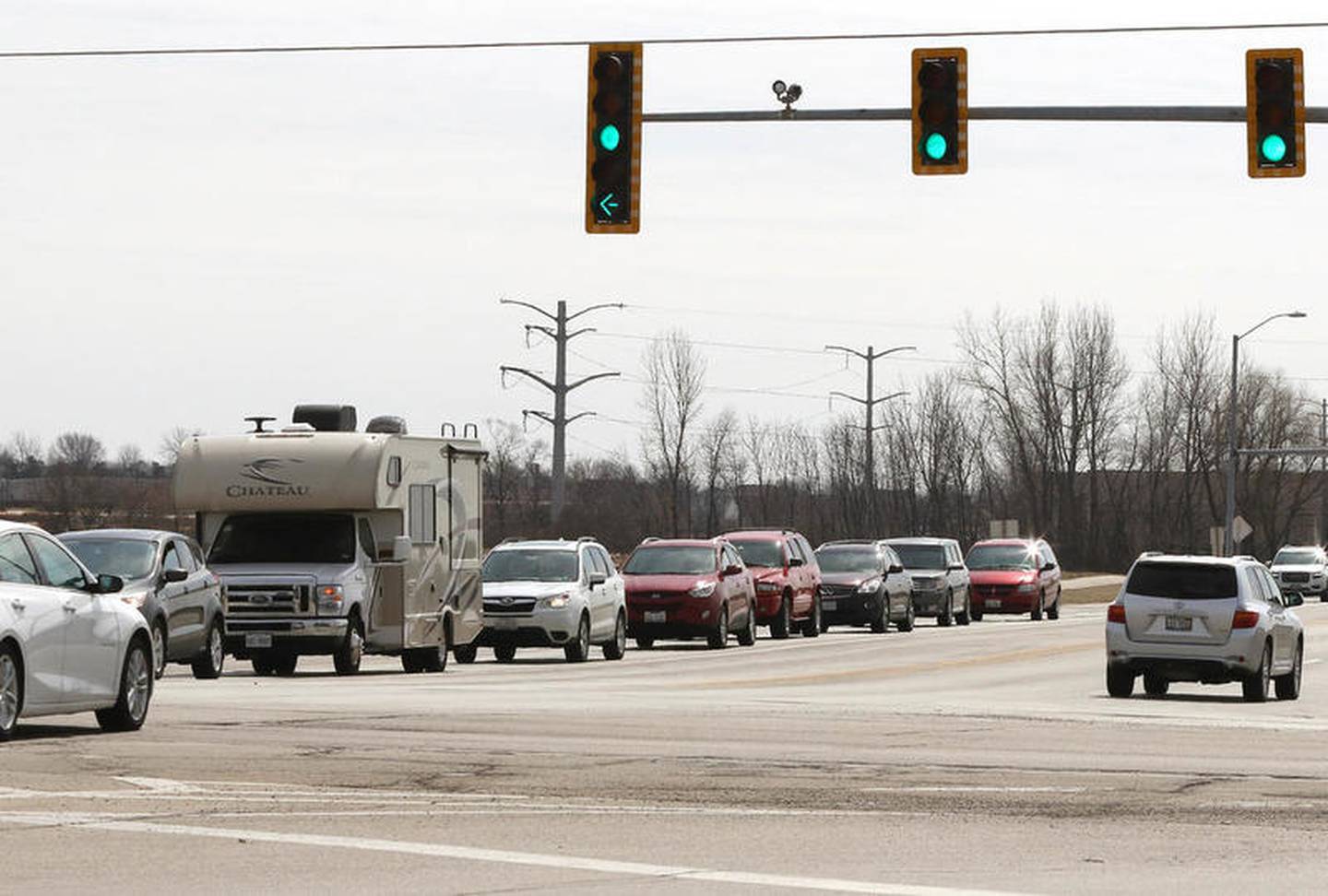 The $20 million federal proposal is part of the INVEST in America Act, and local consideration of projects was made possible by Underwood and Rep. Adam Kinzinger, R-Channahon, said Gill.
"Bringing home federal resources to help Illinois families thrive remains one of my top priorities," said Underwood in a social media statement Tuesday. "I will continue to work with my colleagues in Congress to deliver this critical funding to [Illinois 14] so our economy can grow and our communities can flourish."
Gill said the DSATS group has been eyeing the upgrades since 2014, because the existing controller technology is outdated. Federal infrastructure grant money comes with an expected 20% match from the local municipalities, Gill said, which has already been accounted for in the city budget with motor fuel taxes.
Other projects included in the draft legislation include infrastructure proposals to expand the Woodstock rail yard from Crystal Lake to Woodstock; road work in Plainfield; intersection improvements along Algonquin Road in Huntley, Lake of the Hills and Algonquin; a roundabout in Oswego; intersection improvements on Route 20 between Elgin and Pingree Grove; and road reconstruction in Batavia.