GENEVA – Even as Geneva District 304 officials are working toward more diversity in its curriculum and teacher training, one parent denounced it, calling it "critical race theory is a race-based version of a Marxist ideology and is not racial sensitivity training."
In a presentation at Monday's meeting, Andrew Barrett, assistant superintendent for teaching and learning, had said diversity means representation and acknowledgement of all the ways people are different; equity is everyone having fair access and opportunity for advancement; and inclusion meaning to foster belonging, respect and empowerment for all.
The focus was related to 1,739 graduates signing on to a letter last year asking school officials to be active in seeking more diverse perspectives in the curriculum.
But parent Gillian McNamara – clad in a T-shirt proclaiming "1776 Forever Free" – told the school board Monday that, "Diversity training has no basis in scientific fact."
"It is being taught as an uncontested fact," McNamara said. "Harvard did a study of over 800 organizations through the years, and found diversity training does nothing to bring people together. It actually does the opposite."
The study, which was the subject of a Harvard Business Review article from July-August 2016, included analysis of 30 years of diversity training of more than 800 U.S. firms, showed that "companies get better results when they ease up on the control tactics."
The firms' interest in diversity training was to reduce job bias and lawsuits, the article stated, but the compulsory format of "force-feeding" was what prompted managers to rebel and assert their own autonomy, the article stated.
"It's more effective to engage managers in solving the problem, increase their on-the-job contact with female and minority workers, and promote social accountability — the desire to look fair-minded," according to the article, "Why Diversity Programs Fail."
McNamara said Marxist race-based scholars have pushed a radical agenda before.
"Marxist scholars sought to create a revolutionary coalition of the dispossessed based on racial and ethnic categories, but lost out in the 1960s to the Civil Rights Movement, which saw instead, the fulfillment of the American promise of freedom and equality under the law. Americans preferred the idea of improving their country to that of overthrowing it," McNamara said.
"A hundred years ago, kids in the classroom were taught that the color of their skin was the most important characteristic and if they looked a certain way, they were inferior," McNamara said. "Today, kids are being taught that the color of their skin defines them again, and if they look a certain way, they're an oppressor. Americans of all races need to come together to stand up against this destructive ideology and to treat children as individuals."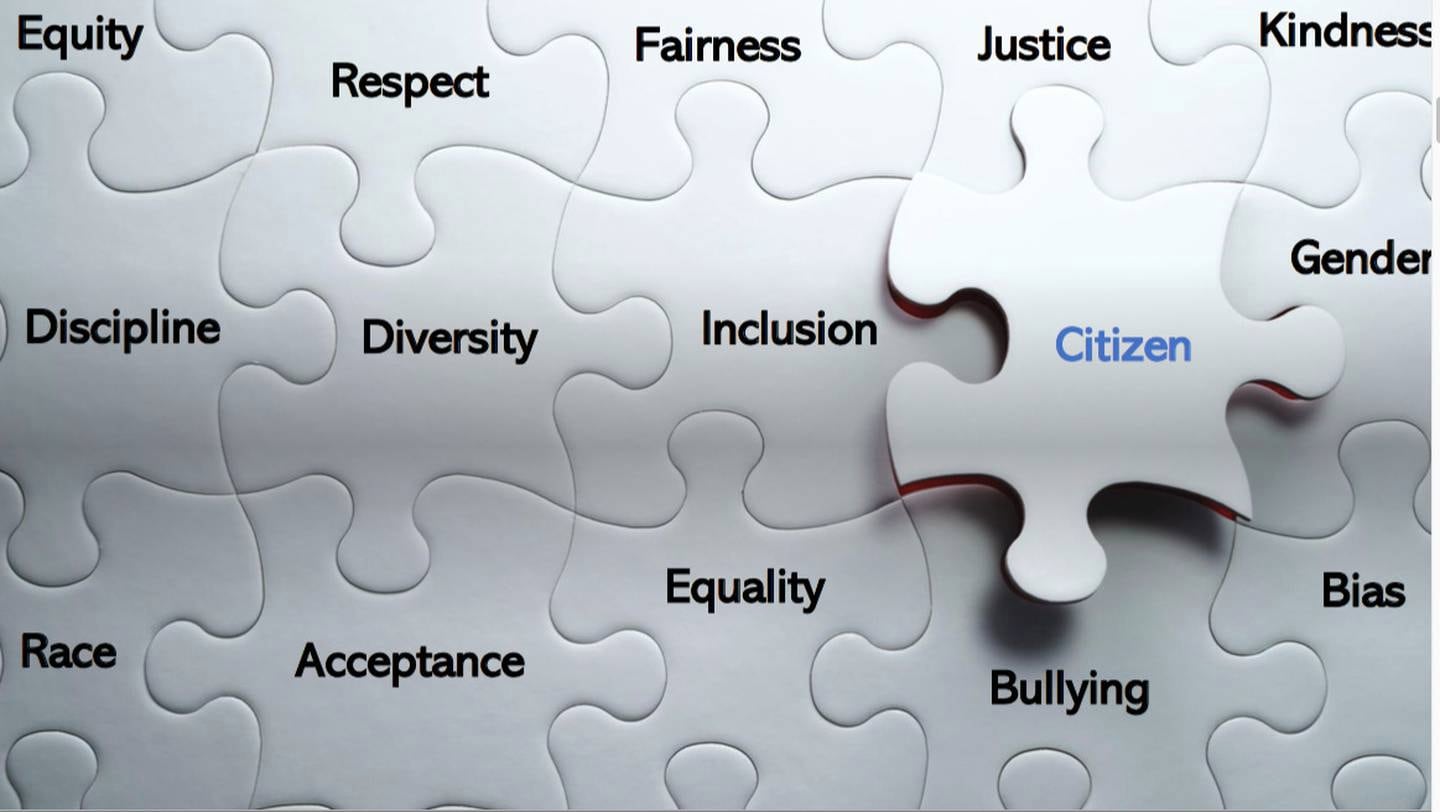 Instead, McNamara said children don't need this instruction anyway, because they are "naturally diverse" and play with other kids without problems until adults get involved.
She urged teachers to focus on math, science and reading instead, but said America's history of slavery and other injustices also should be examined and taught.
"And to speak to what Mr. Barrett said, there is a single right answer on social equity and it's called, 'Everyone is equal,' period," McNamara said.
The issue of diversity training is controversial. Former President Trump halted inclusion and diversity training in the Defense Department as "un-American propaganda training sessions."
But on his first day in office, President Joe Biden signed an executive order that revoked Trump's order, and stated, "Our diversity is one of our country's greatest strengths."
Barrett's full presentation is available online at www.geneva304.org.
More information about critical race theory is available online at Purdue University's Online Writing Lab, owl.purdue.edu.
Cornell Law School Professor William Jacobson launched a website opposing critical race theory at criticalrace.org.