The long-delayed celebration of inductees into the Fox Valley Arts Hall of Fame, postponed by pandemic and threatened by storms March 31, was all the sweeter as family, friends and fans gathered at Villa Olivia in Bartlett for a gala dinner welcoming the classes of 2020 and 2022.
The nonprofit organization gives public recognition to artists associated with the Fox Valley, inducting a new class every other year, aiming to ensure a cultural legacy for future generations.
The large gathering was treated to music by the accomplished Hanson String Quartet of Elgin Youth Symphony Orchestra, and the star power of pianist Huntley Brown, himself an inductee in the class of 2010. He shared a lovely musical tribute to the late Floyd Brown of broadcast fame, a fellow inductee, whose wife, Betty Brown, was among the guests.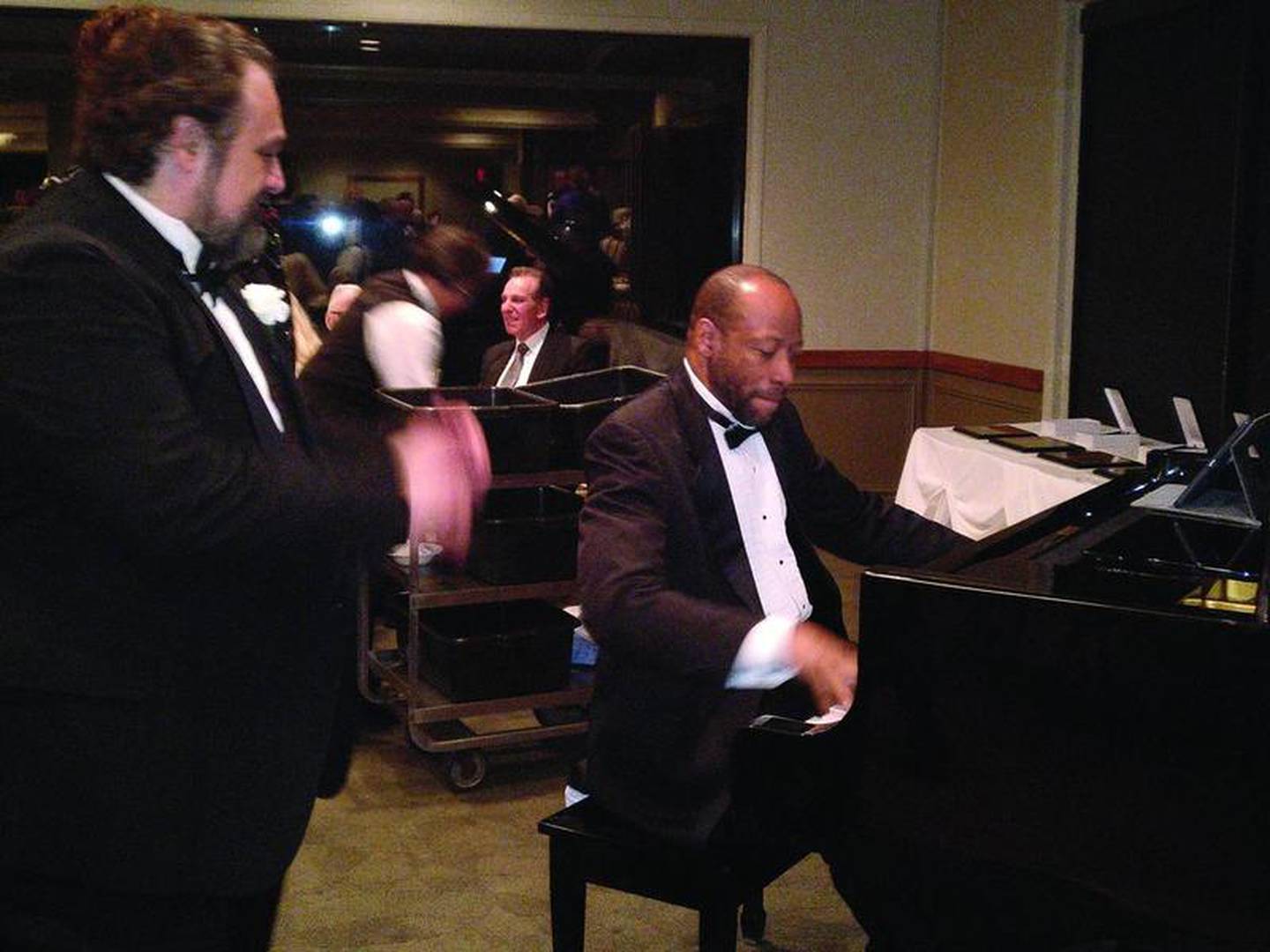 Earlier inductees in attendance included award-winning miniaturist Edward Cook of Batavia, hammed dulcimer great Bill Robinson of St. Charles and noted ceramicist Joseph Hernandez.
Elgin Mayor David Kaptain spoke at the event, and emphasized the importance of arts advocacy at a time when artistic freedom in the U.S. is threatened by censorship. He also promised that the Hall of Fame will continue to have a dedicated location in Elgin's Hemmens Cultural Center, which is slated for renovation.
With an Olympics-style flourish, inductees receive gold medallions, while large engraved plaques detailing their individual achievements become part of the permanent Hall of Fame display at Hemmens. In 2002, the first class was inducted, and the collective honorees over the years have included such luminaries as illustrator Wendell Minor, journalist John Drury, author Marguerite Henry of Wayne, Bruce and Claire Newton of television's "Garfield Goose," cartoonist Dick Locher, choreographer Gower Champion of Geneva, silent film Western star William S. Hart, and arts benefactor Sterling "Stu" Ainsworth of St. Charles, to name a few.
Emmy-winning television host Jim Gibson, member of the class of 2014, was the inductee host for the evening, which opened with a welcome from Susan Starrett of North Aurora, president of the Fox Valley Arts Hall of Fame. Another TriCities area founding member in attendance was Joyce Dlugopolski of Batavia. Chairing the gala was Murna Hansemann.
Members of the 2020 class are Patrick Beckman, Elgin, now Freeport; Kevin Braheny Fortune, Elgin, now Alta, California; and Jeffrey Hunt, St. Charles, all in the performing arts; and visual artists Vincent Chiaramonte, Cortland, formerly Campton Hills, and Joel Sheesley, Wheaton. They were profiled in an earlier article.
The 2022 class includes four late Aurorans: Lucille and Sten Halfvarson, performing arts, represented by their daughter Mary Covelli; Charles Pierce Burton, literary arts, whose award was accepted by Kelly Quinn, district director of Three Fires Council, Boy Scouts of America; and Olive Beaupré Miller, literary arts, represented by Aurora Historical Society Executive Director John Jaros. Visual artist Joseph Morton "Mort" Luby, Carpentersville, was unable to attend, and his wife, Patricia, accepted the award on his behalf. All were profiled in an earlier article.
In accepting the honor, Hunt, founder of the internationally known St. Charles Singers, talked about music's central role in his life, expressing gratitude for the support from his family.
"Music is for all, [it] brings us all together," Hunt said. "Music has the power to heal and bring the sometimes weary world some hope. Sing on, everybody."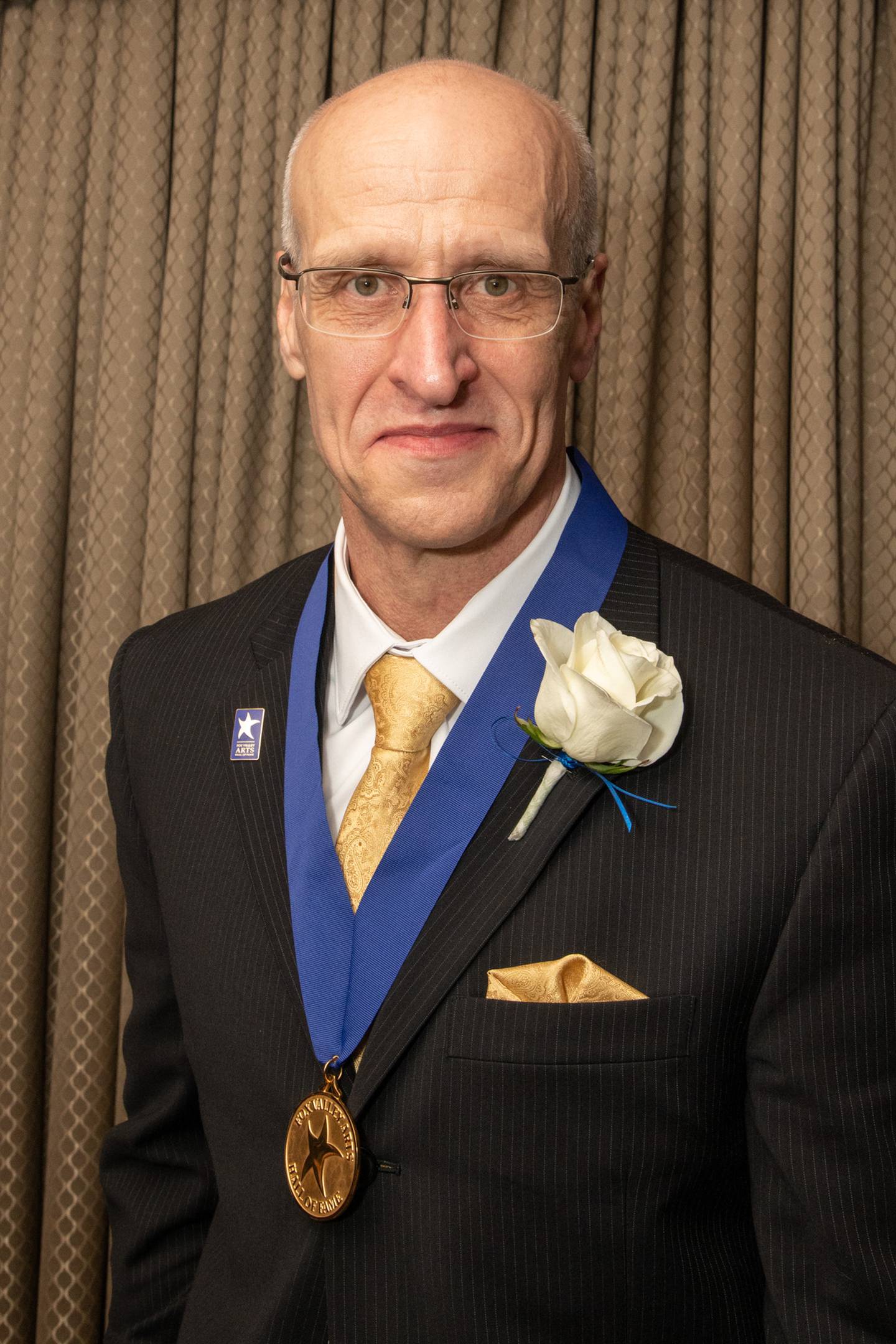 Chiaramonte told the crowd his works sprang from "finding your divinely inspired dream."
Fortune, who traveled from California, said he won a Grammy in 2015, and is nominated again this year. "This is more fun," Fortune said. "[I] feel supported, honored and recognized."
In accepting on behalf of her parents, Sten and Lucille Halfvarson, Mary Covelli said, "They wanted everyone to be touched by the beauty of music."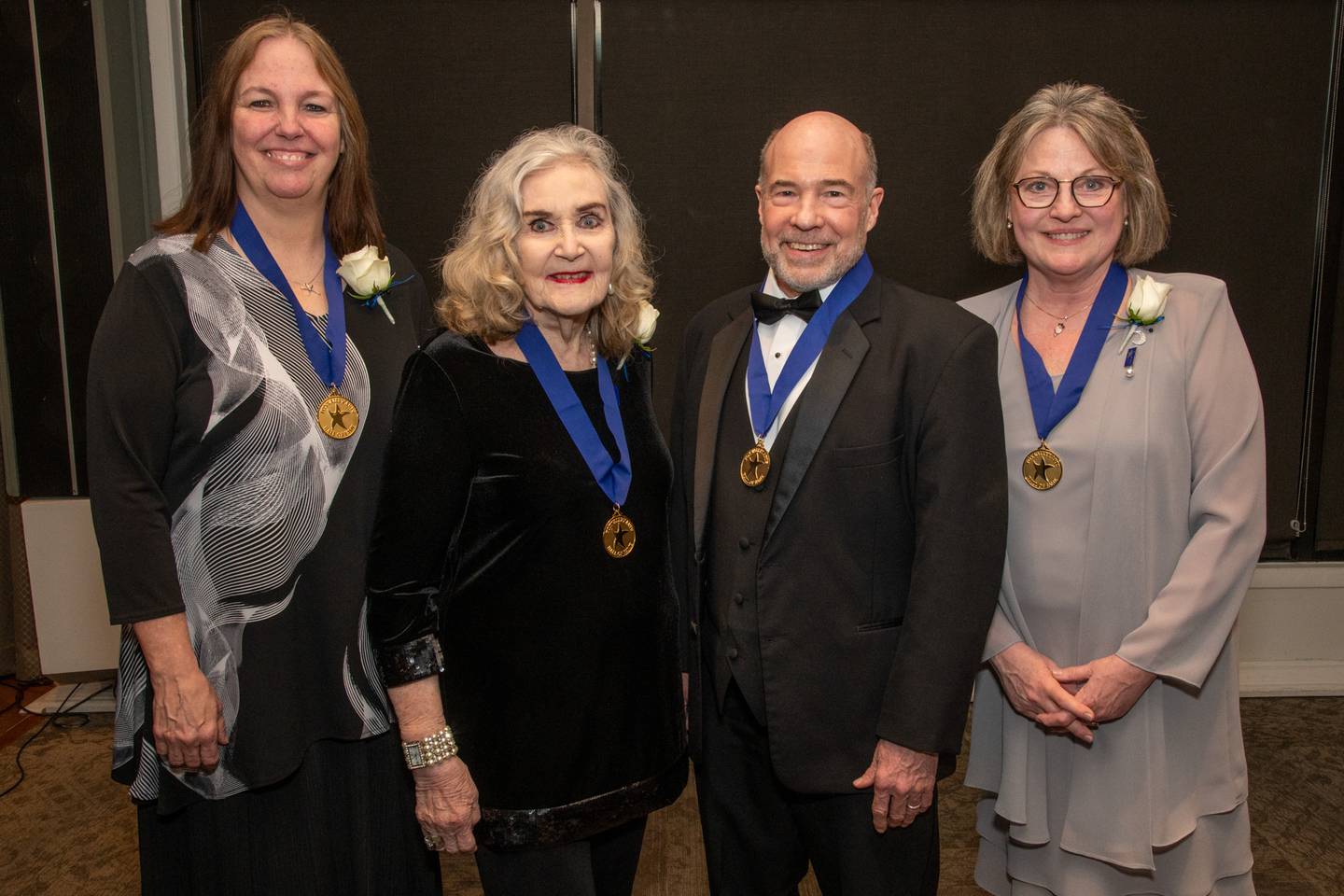 Sheesley, whose many artistic accomplishments include numerous paintings of the Fox River, talked of the power of art to make life richer and more enjoyable. Thanking the FVAHF members for elevating the arts, he said, "You're doing a wonderful thing."
To learn more about the organization and the nomination process, visit FoxValleyArtsHallofFame.org.