Some animal rights advocates are backing a bill pending before the Illinois House that would make it illegal to declaw cats in the state.
The bill, sponsored by state Rep. Barbara Hernandez, would amend the state's Humane Care for Animals Act and would "provide that a person shall not perform surgical claw removal, declawing or a tendonectomy on any cat or otherwise alter a cat's toes, claws or paws to prevent or impair the normal function of the cat's toes, claws or paws, except for a therapeutic purpose."
Those who violate the ban would face a $500 fine for the first violation, $1,000 fine for a second violation and $2,500 fine for a third or subsequent violation.
"I have a lot of animal lovers in my district and I think overall in the state of Illinois as well," Hernandez, an Aurora Democrat, said in talking about why she sponsored the bill. "I also own a cat. This is something that is very close to my heart. If you declaw a cat, it can cause a lot of health issues. It could be a safety concern for them as well. A lot of people decide to declaw their cat because they are tired of them damaging their furniture or cutting their nails is a pain. However, once they declaw the cat, it's very damaging because it pretty much amputates a cat, which once again, can be very painful for them. It's unnecessary and if your cat is known to go into the wild and roam around, it won't be able to defend itself from other animals."
Hernandez introduced the proposal in the Illinois House on Jan. 27, and it's been sent to the Rules Committee. The plan picked up two House co-sponsors on Feb. 3.
If passed, Illinois would become the third state to approve such a ban, according to the nonprofit group People for the Ethical Treatment of Animals. New York banned cat declawing in 2019 and Maryland did so last year. In addition, several cities across the country ban cat declawing, including Madison, Wisconsin, according to PETA.
Catie Cryar, a spokesperson for PETA, supports the bill.
"Imagine that your fingers were cut off at the first knuckle – that's declawing, an unnecessary and painful mutilation that involves amputating not just cats' nails but also their joints, resulting in decreased mobility, chronic pain and mental anguish," Cryar said in a statement. "Declawing is recognized as cruel and unnecessary in Europe, and it's been banned in numerous U.S. cities and states – and PETA supports legislation outlawing this cruelty."
The Schaumburg-based American Veterinary Medical Association discourages cat declawing. It supports non-surgical alternatives to the procedure.
"The AVMA respects the veterinarian's right to use professional judgment when deciding how to best protect their individual patients' health and welfare," it says in a statement on its website. "Therefore, it is incumbent upon the veterinarian to counsel the owner about the natural scratching behavior of cats, the alternatives to surgery, as well as the details of the procedure itself and subsequent potential complications. Onychectomy is a surgical amputation and if performed, multi-modal perioperative pain management must be utilized."
According to Pets Best pet insurance company, declawing surgery can range from $600 to $1,800.
Those wanting to adopt a cat from Anderson Humane in South Elgin must agree to not having the cat declawed.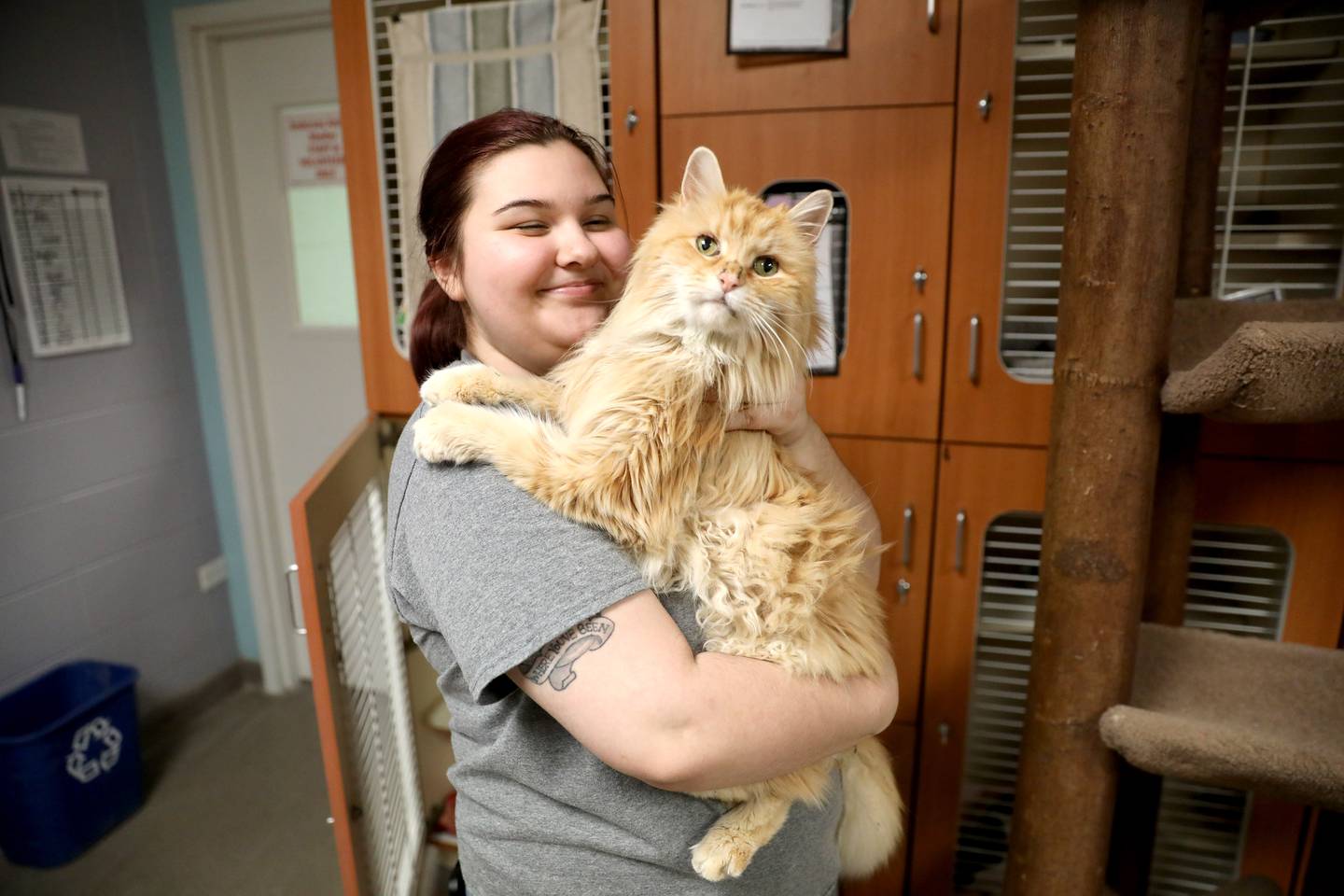 "We do not allow cats to be declawed once they're adopted," said Dean Daubert, chief operations officer at Anderson Humane. "This bill aligns with Anderson Humane's current adoption policies. It used to be very common for cats to be declawed years ago. But as we know more, we do better. Science now tells us it's very painful and detrimental to the cats, both psychologically and physically, to declaw them."
Instead, Anderson Humane tries to educate people about the dangers of declawing.
"We want people to understand that it is very painful for the cats and that they can develop severe psychological problems, behavioral problems and physical problems from being declawed," he said.
In addition, the staff at Anderson also educates people on ways to help prevent a cat from engaging in behavior such as scratching at furniture.
"Providing scratching posts as an outlet for a cat to scratch on can really help redirect some of those behaviors for the reasons that they would want to declaw their cat," Daubert said. "Keeping their nails trimmed and good grooming for your cat also helps with that."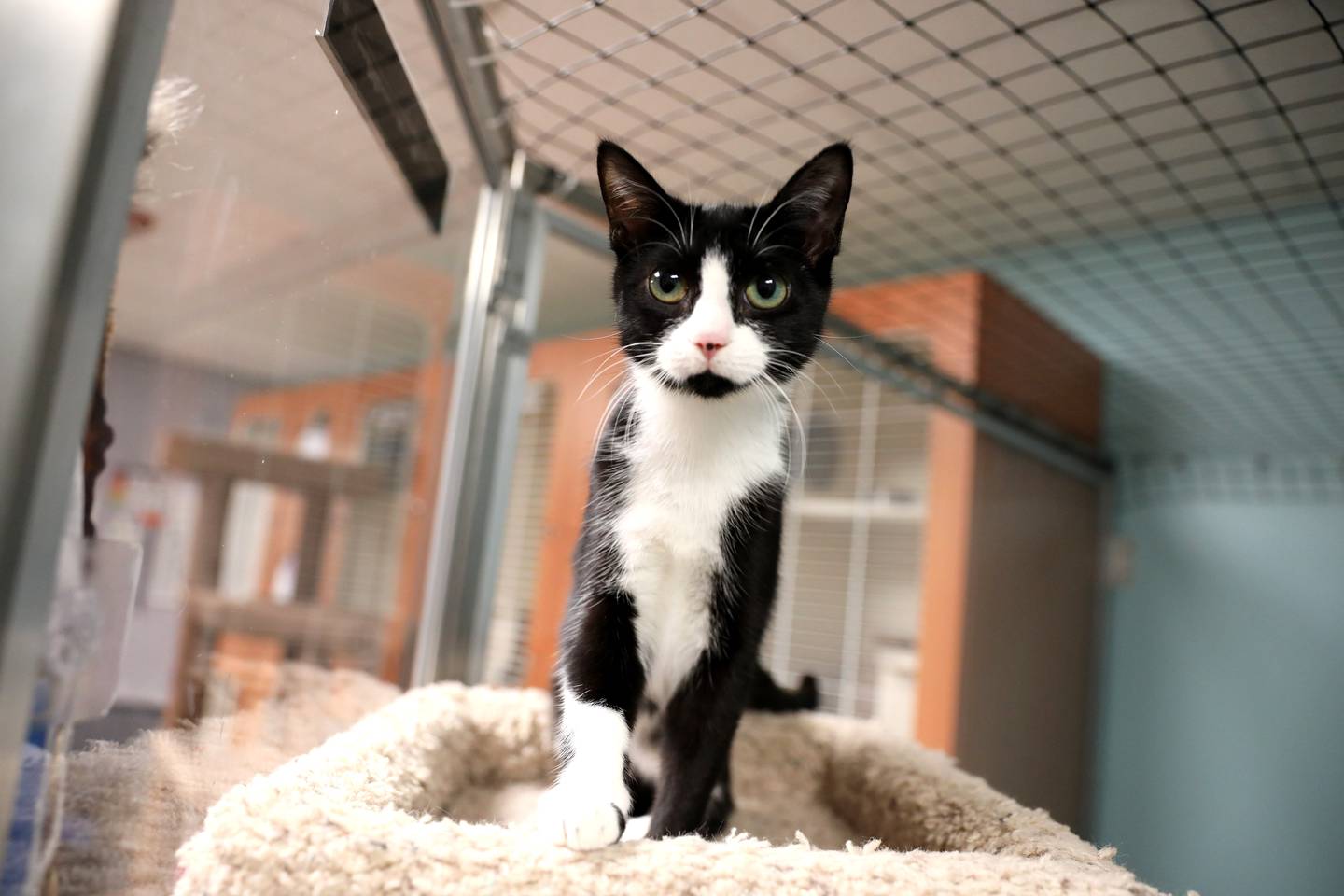 Animal law attorney Cherie Travis said people now know that declawing does more harm than good.
"You're basically trading one habit for a worse habit," she said. "A cat that has no claws might do a lot of other things. They might urinate in the wrong places and they might act up in other ways."
She took note of the states and cities that have banned declawing.
"It's kind of a recognition that it's an unnecessary and painful process," Travis said.