Gov. JB Pritzker used his appearance Sunday at the Kane County Democrats' annual Truman Dinner fundraiser as a way to energize those in attendance ahead of the upcoming primary and general elections.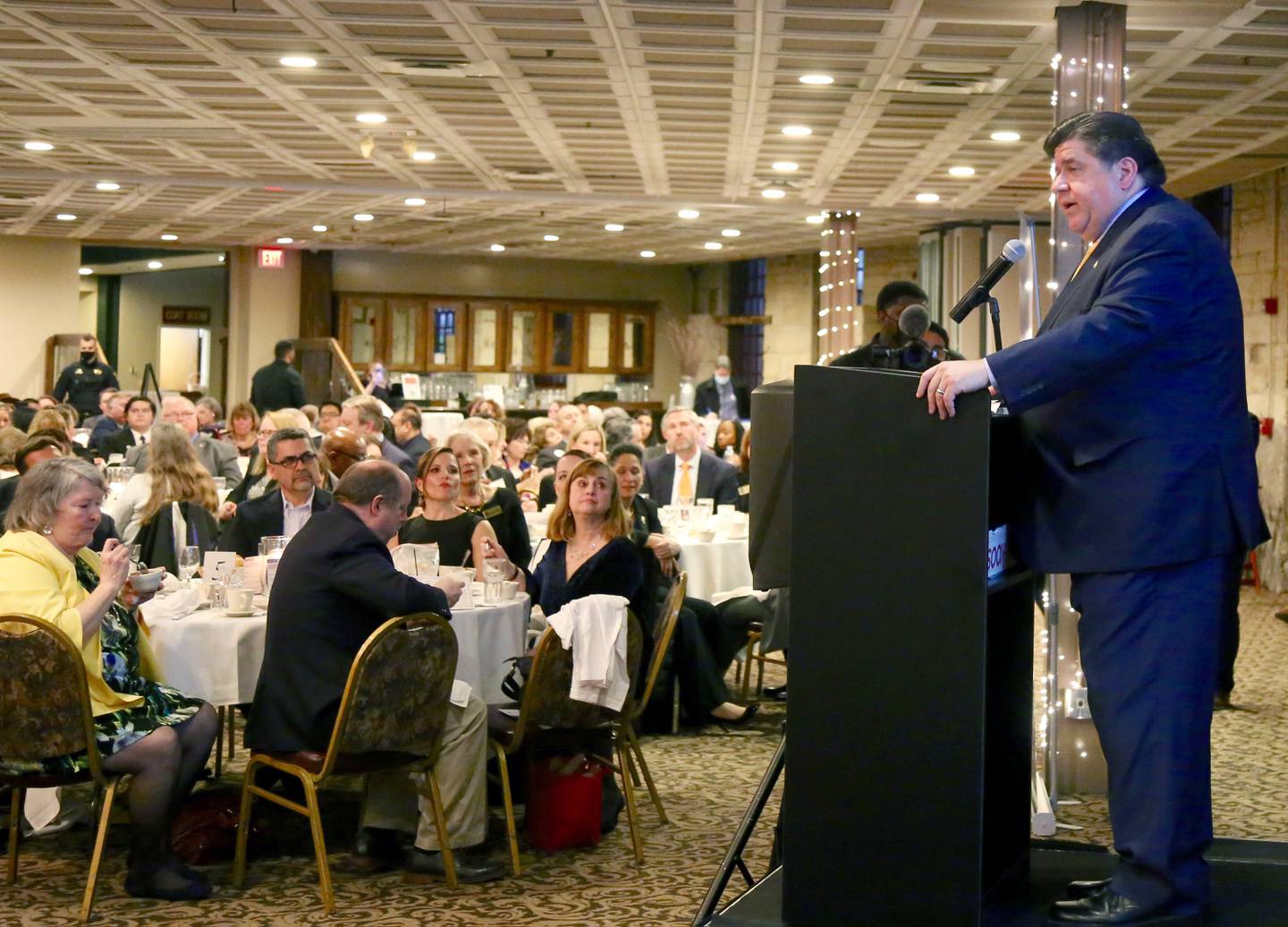 "Honestly, you all are protecting and securing our Democratic values by making sure that Kane County is a blue county now and forever," said Pritzker during his remarks at the fundraiser, held at Two Brothers Roundhouse in Aurora. "We're a diverse and powerful coalition, moving this state in a bold new direction."
Pritzker, the state's top Democrat, has already announced he is running for a second term. He ticked off a few of the accomplishments of the Democrats during his administration.
"It was the Democrats that raised the minimum wage to a living wage," he said. "We lifted hundreds of thousands of working people out of poverty…Democrats expanded child care, we increased funding for education, we raised teachers' salaries and we made college more affordable. When COVID-19 hit Illinois, Democrats expanded health care coverage. We provided free COVID-19 testing and treatment and vaccinations. And we funded critical access hospitals and safety net hospitals."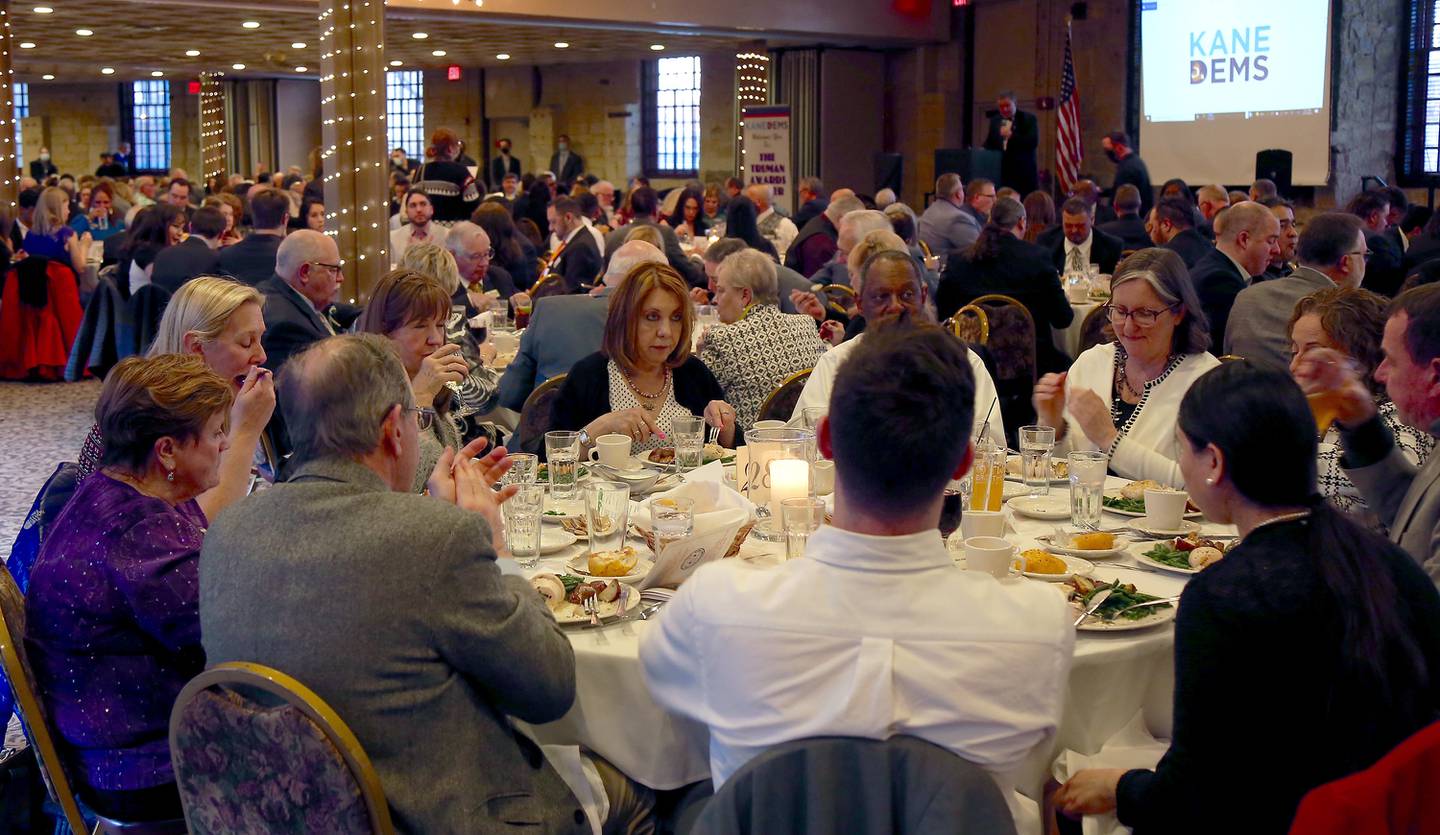 In regards to the pandemic, Pritzker did not talk about the Illinois State Supreme Court on Friday declining to hear Gov. J.B. Pritzker's appeal of a lawsuit challenging the state's mask mandate in schools. The court denied the appeal, calling it "moot."
At the same time, it vacated a restraining order issued by a lower court, meaning a statewide mask requirement in schools could be instituted in the future.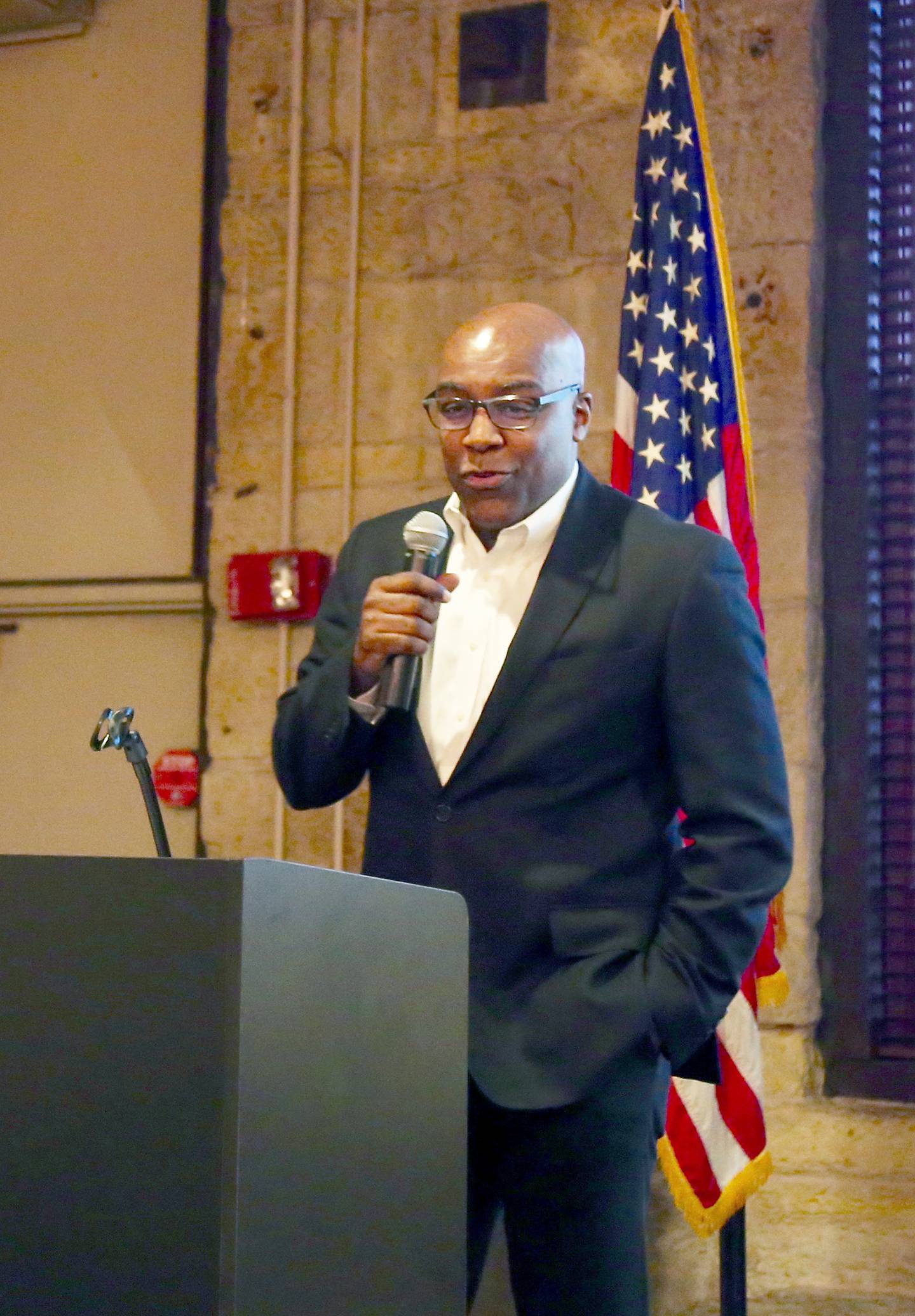 During his remarks, Illinois Attorney General Kwame Raoul thanked Pritzker for his COVID-19 mitigation efforts.
"I'm proud to have defended those measures that have been lifesaving measures," he said. "My wife is an anesthesiologist. She has seen it upfront."
Raoul is also running for reelection. He could face a challenge from Greenville attorney Thomas DeVore, who has announced he plans to run in the Republican primary in June for the office.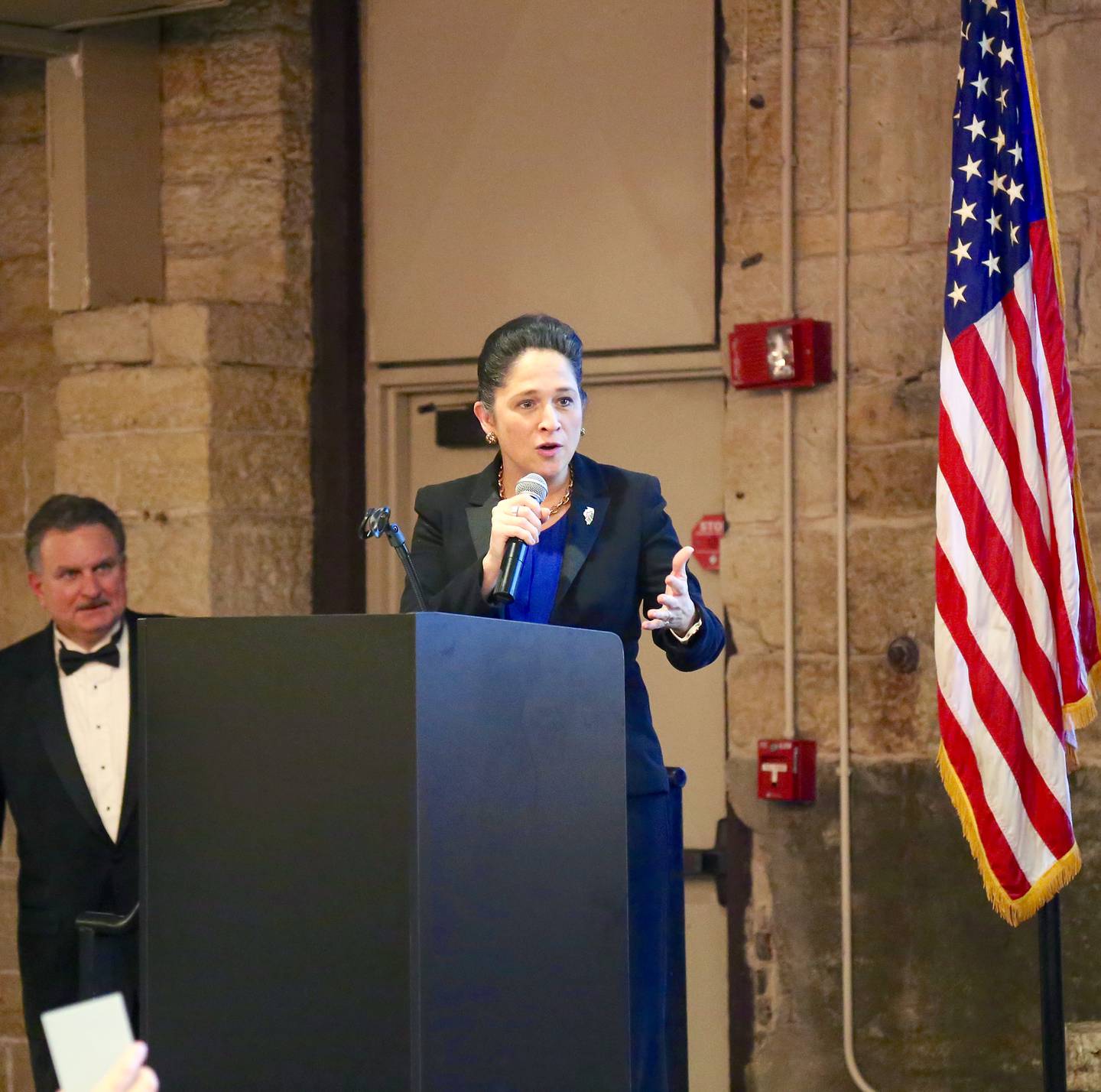 The downstate judge's recent ruling to temporarily restrain school districts across the state from enforcing Pritzker's COVID-19 mask and vaccine mandates stemmed from a lawsuit DeVore filed on behalf of parents of students and affecting more than 100 Illinois school districts.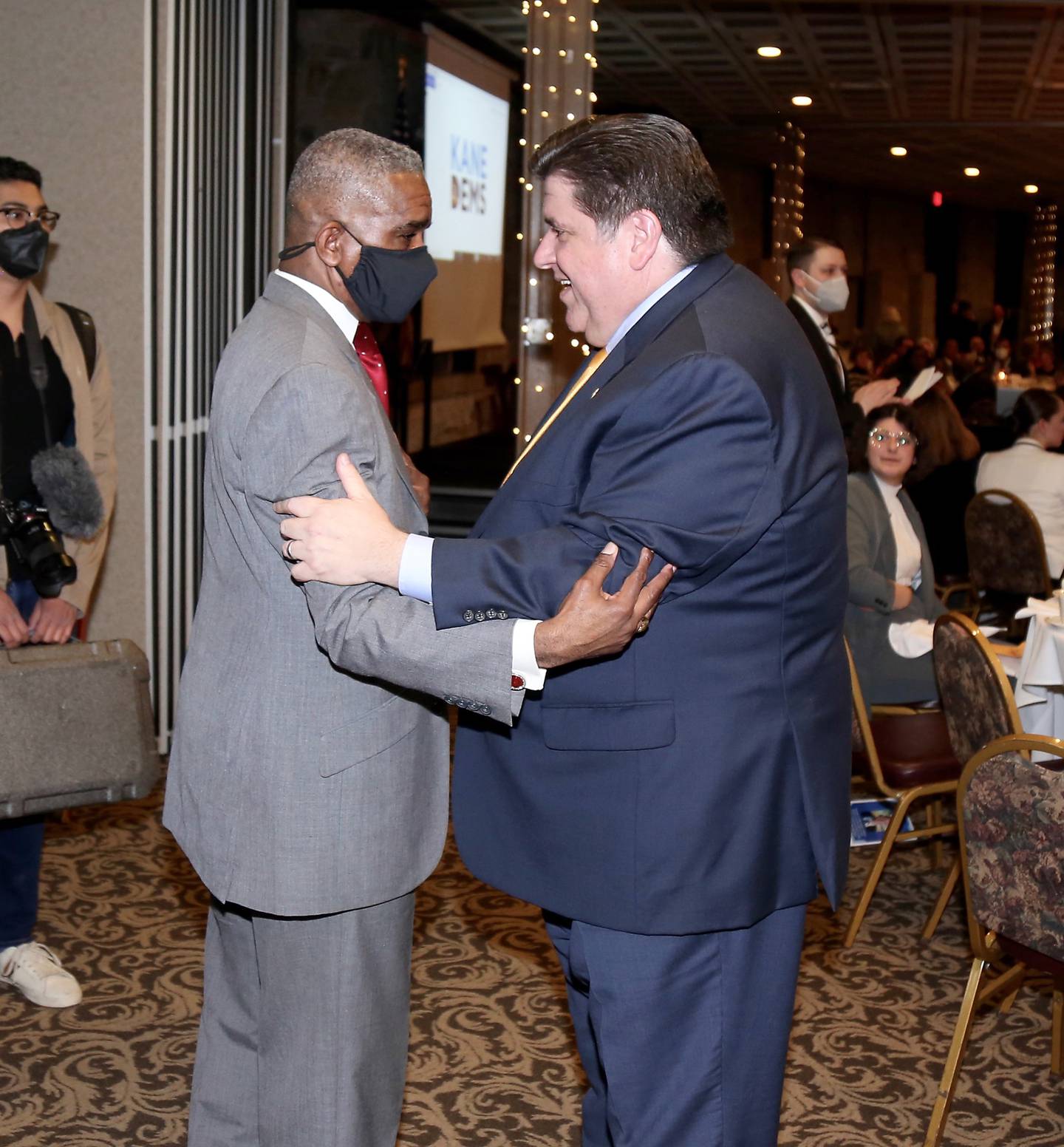 U.S. Rep. Bill Foster, D-Naperville, spoke about the importance of making sure the "American people has confidence in our government."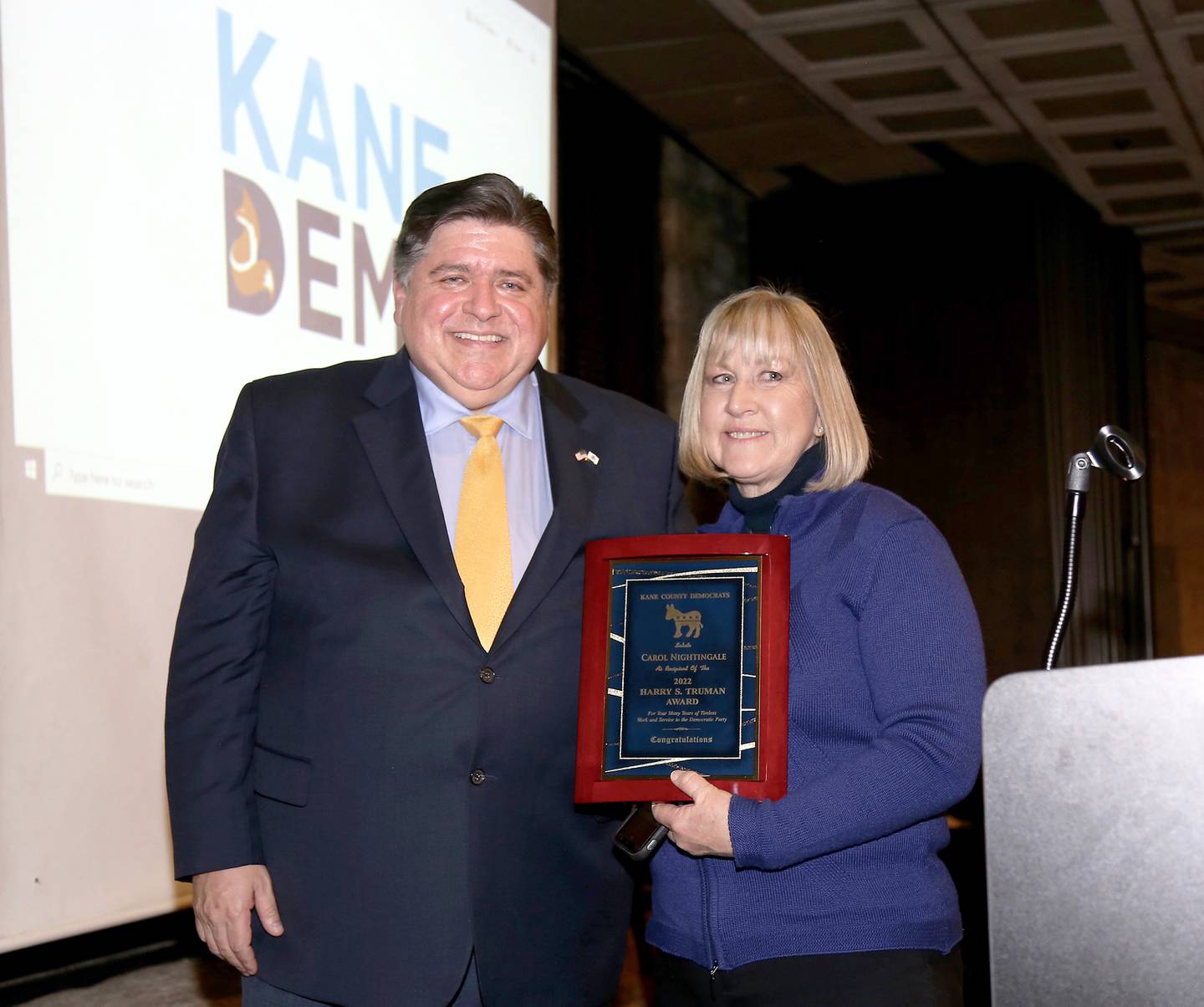 "There has been a very long and unfortunately successful campaign to convince the American public that everything their government does is garbage and we mess up everything we touch," Foster said. "And that's not true…government does a lot to make the world a better place. And we unfortunately don't do as much as we should in reminding people of that."