In her high school running career, Katrina Schlenker's final chapter has been told.
What is to come is another adventure awaiting to be written.
Schlenker's budding career caught fire after she broke two Illinois Elementary School Association records at the state track meet as an eighth grader four years ago.
Now a graduated Batavia senior – with mounds of accolades, top times and memories from cross country and track and field – this part of her journey came full circle after taking portraits on her home track for being named the 2022 Kane County Chronicle Girls Track and Field Athlete of the Year.
"Last summer," Schlenker said, "I was driving down this road right here (motioning toward Main Street that passes right next to Batavia High School) and God put it on my mind: 'What do you want to do this year? This is your last year here. There's so many people in this school. How are you going to be a light?'
"I feel like over the past four years, it's been good. I've been able to love the people I want to love and shine my light on those I want to shine my light on. Love the team with how I want to love them and lead them how I wanted to lead them."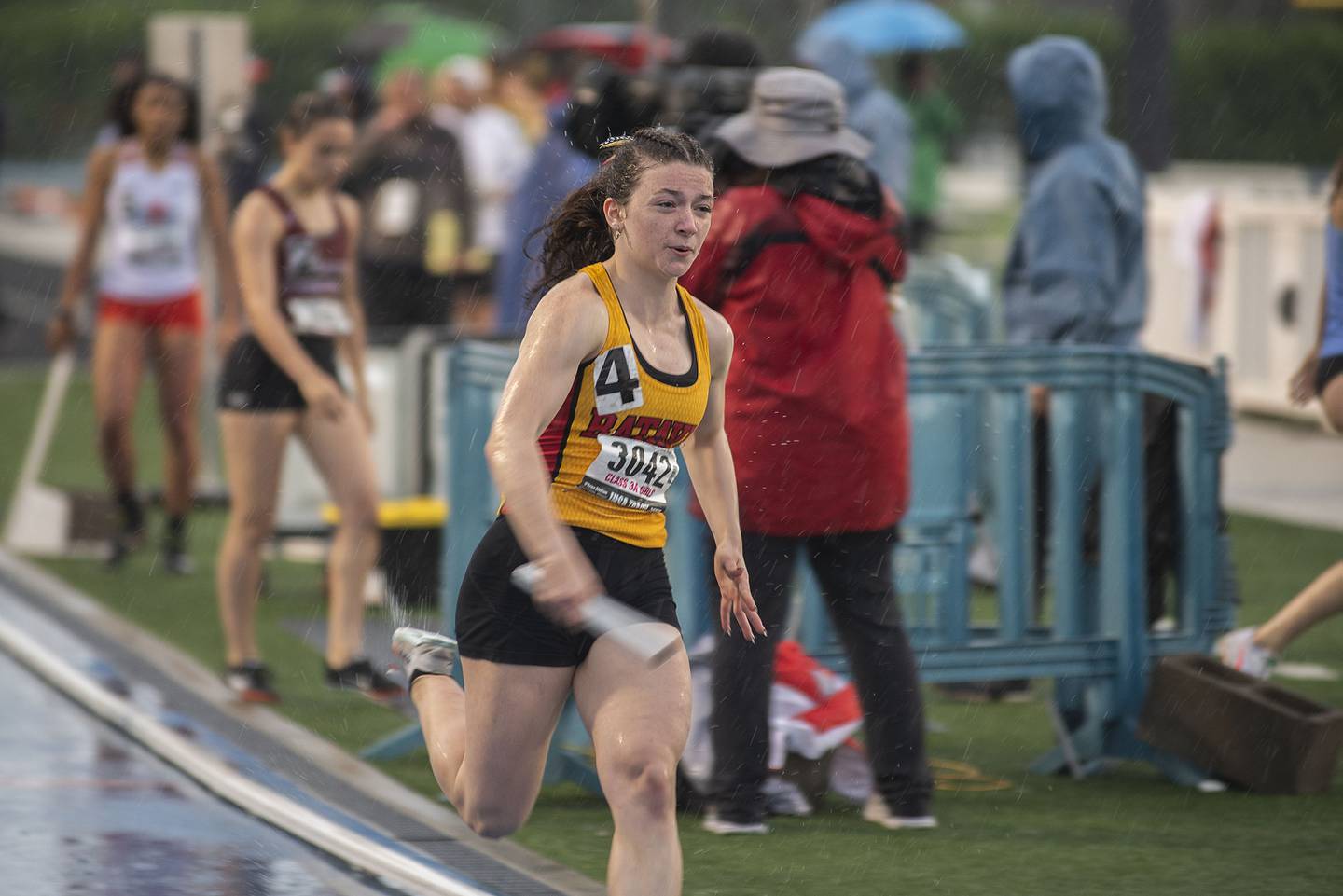 Schlenker's running legacy can't be simplified to state appearances and breaking 20-year-old meet records.
Her senior year on the track and field team was bookended by a ninth-place state finish in the 1,600 meters and a fourth-place state finish in the 3,200. Schlenker also anchored the 4x400 relay to a sixth-place showing at state.
It's all helped prepare her for a future in the aviation industry and taking her talents to Liberty University.
"We were curious what kind of a leader she would be [her senior year]" Schlenker's distance coach Chad Hillman said. "We have a thing where our seniors are our captains. We got to her senior year and all of a sudden this whole different leadership level comes out of her. It was like she was just waiting her turn.
"As soon as she became a senior, all of a sudden, this vocal leader came out. She always led by example and her hard work. It was just unbelievable to see her step up. She'd give talks in practice and it was even more eye-opening because we realized she absorbed every word we ever said to her in four years. When she would give talks, it was like listening to another coach."
If Schlenker had the opportunity to talk to her younger self with the knowledge and foresight of what she would eventually accomplish, that conversation, she said, wouldn't be about track.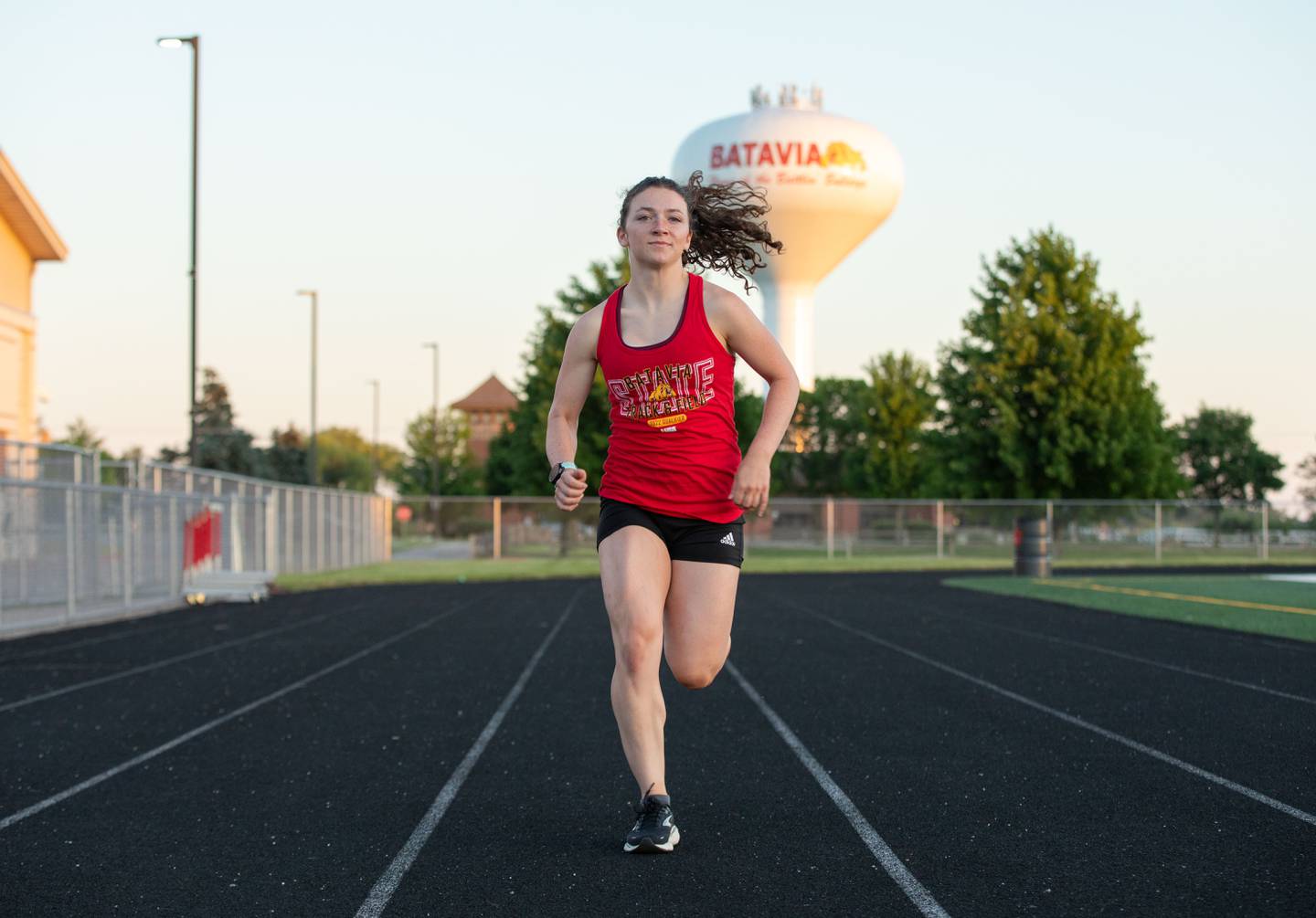 "I would just tell Katrina to focus on God and keep your eyes on God," Schlenker said. "Because when you do that, when you honor Him and live your life for Him, your life is so much more … freeing and you have so much value. You give so much more to whatever you're doing, whether that's running, whether that's your school work. Whatever it is, it just gives you so much more value to life."
Should a prospective eighth grade runner read her name and perhaps aspire to try to accomplish what she did, Schlenker's advice starts with "Don't get in your head."
"If you're just always focusing on times … when I went to a meet, I would never look at my competitors' times or what time I wanted to run," Schlenker said. "I would just simply run and run simply for my team and for God and for the fact that I want to do better.
"I would say definitely to young girls: 'You have to sacrifice some portions of your life. You're not always going to be able to go out with your friends on the weekends or eat the huge pizza that you want before a race or if you have a workout the next day. It's going to take a measure of sacrifice to get the certain goals that you want, but also have fun through those sacrifices. It also brings joy, too."