BATAVIA – The motivation that fueled Katrina Schlenker to a first-place finish in a cross country sectional seven months ago was front and center again for the Batavia junior during track season.
In August, her aunt, Dr. Anita Pinc, tragically passed away in a boating accident in Iowa.
"When someone dies like that, especially someone close to you in your family, there's a grieving process. I was definitely very new to the grieving process in the cross country season, but the more you heal, the closer you get with family," Schlenker said.
"I definitely thought about her a lot because I know she was very supportive of track as well. That was definitely a huge motivation for me in the track season."
Schlenker knows that season "made her stronger as a person."
"I got closer with my relationship with God in that season, so that correlated with my motivation for track," Schlenker said. "So, honestly, I had two really strong motivators this season, which is something that's really important considering COVID and everything that went on this season, even outside of personal matters."
At the Class 3A state track and field meet in June, Schlenker took sixth in the 1,600-meter run and 11th in the 800. At sectionals, Schlenker took first in the 1,600 and second in the 800.
Considering her success in both the track and cross country seasons, Schlenker is the 2021 Kane County Chronicle Female Athlete of the Year.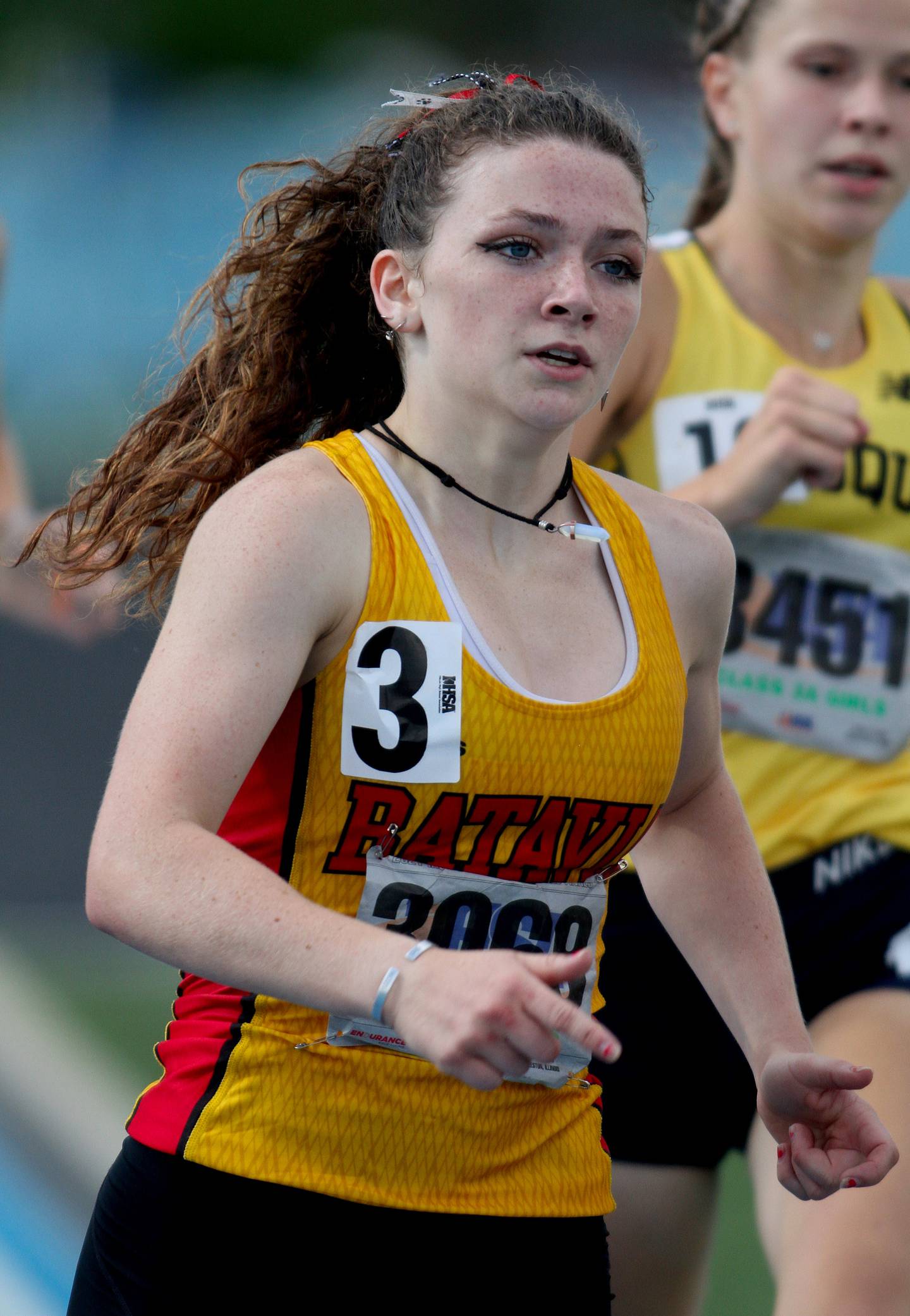 The state meet was beset by weather delays. Schlenker ran the metric mile at about 9:30 p.m.
"It was definitely one for the memories that state meet," Schlenker said. "I wouldn't change it for anything. That was a really fun experience."
She ran the 800 earlier in the day, but "I didn't perform as well as I wanted."
"I was praying about the state races for a really long time and how God wanted me to use my talent to glorify Him," Schlenker said. "I was just really upset with myself with how I did.
"I had a similar 'failure of life' freshman year, you could say, where I didn't perform as well as I wanted," Schlenker continued. "I didn't react [afterward] the way I wanted my freshman year, so I took my performance and I learned from that. My junior year, when I had a similar 'failure', I took it as motivation for my mile."
Schlenker reset herself after the 800.
"Then that's when all the rain delays happened," Schlenker said. "I just had more time to center my thoughts and pray about the race. I was definitely more calm in the 1,600 than I was in the 800. I had more peace to me, and I was definitely more relaxed."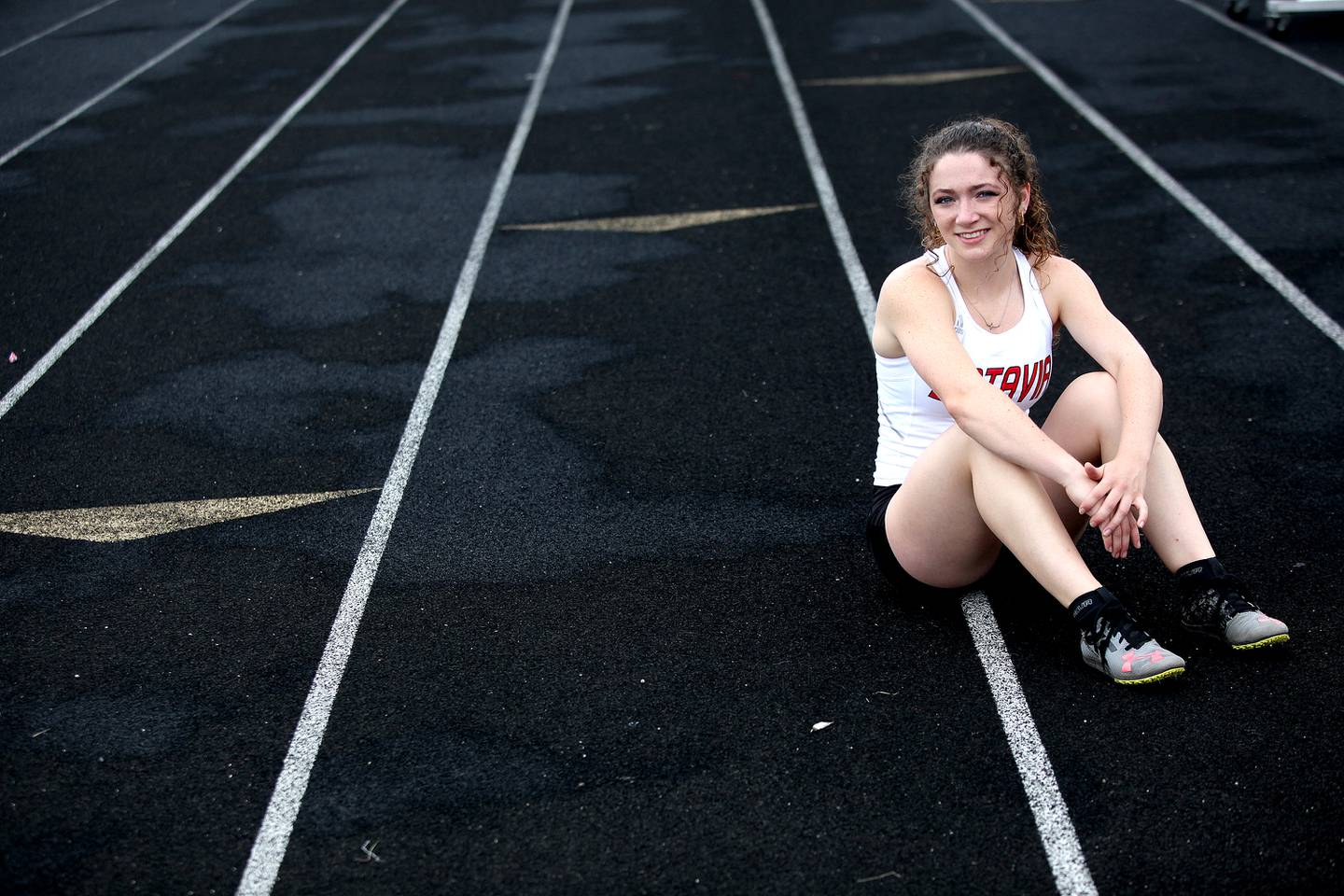 Beyond her individual success, how well Batavia's track and field team collectively performed was top of mind.
"I was definitely most proud of just how we took the season as a team," Schlenker said. "We didn't even have a conference meet. ... Everyone who went to sectionals, we had almost every event qualify for state. That was just really awesome. Over the years that I've been in the program, I don't think that's happened when I've been there."
Batavia cross country and track distance coach Chad Hillman said Schlenker is "such a steady kid in every aspect."
"From her attitude to her work ethic, her training, preparation, mental toughness going through what everybody went through over 2020, there was no concern on my end about how things would turn out for her as soon as things got to pick up again," Hillman said. "She's so driven to do everything she's supposed to do [and] do everything she can do to be better."