WESTMONT – Athleticism runs in the family of St. Charles North senior swimmer Aleksej Filipovic.
His mother, Natalia, was a gymnast while growing up in Russia. His Serbian-born father, Branislav, competed in several sports.
Neither was a swimmer. So how did Filipovic and his older brother, Srboljub, end up in the pool?
"My mom's dad told her that we need to learn to swim and it kind of just stuck," Filipovic said. "I tried other sports like basketball.
"It never panned out, so I'm a swimmer."
He's a darn good one. Filipovic capped a stellar high school career by winning two more championships at the state finals Feb. 26 at FMC Natatorium.
[ Photos: IHSA state swimming meet ]
Filipovic, a Texas recruit, captured his first state title in the 200-yard individual medley with a time of 1:46.14. That was just .12 off the state record and 3.26 seconds faster than the runner-up, Stevenson sophomore Colin Zhang.
In the final individual race of his career, Filipovic won the 100 butterfly in 47.60, beating Barrington senior Griffin O'Leary by .39. Urbana senior Andrew Lin took third in 48.27.
Both Zhang and O'Leary won state championships in other events.
"In the 200 IM, I almost went state record," Filipovic said. "I swam good.
"I feel good, and it was a real tough race in that 100 fly because Griffin was right there. I've been swimming with Griffin and Andrew since I was about 8, so it was great to have them second and third with me."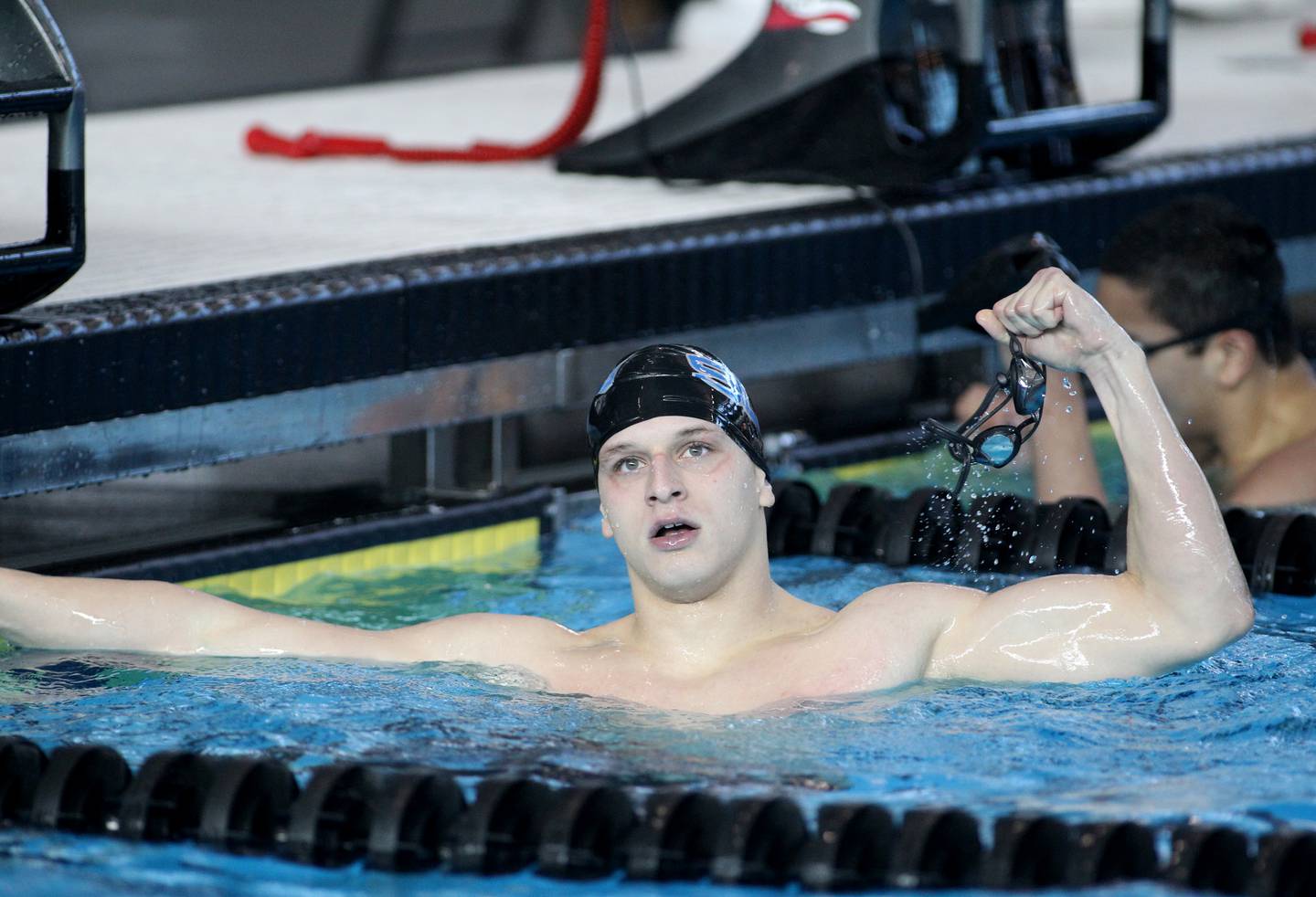 The butterfly title was Filipovic's second. He also counts the virtual title he won in 2021, when the IHSA did not hold a state meet because of the pandemic. Rock Island's Marc Gilliam (1967-69) and Hinsdale Central's Franco Reyes (2015-17) are the only other swimmers to win three straight butterfly crowns.
"Finishing up with a three-peat, not many people have been able to do that," Filipovic. "So it was nice doing that."
Filipovic was a key member of the North Stars' 2019 and 2020 state championship teams, which also included Srboljub, who now plays water polo at Golden West College.
Aleksej Filipovic will leave a lasting impression on St. Charles North coach Rob Rooney.
"I think he's always been the leader," Rooney said. "Alek has always done what Alek needs to do and regardless of his age, regardless of his team he has with him, he is super supportive of everyone and he is a very genuine kid.
"He's humble and that's probably why I appreciate him so much."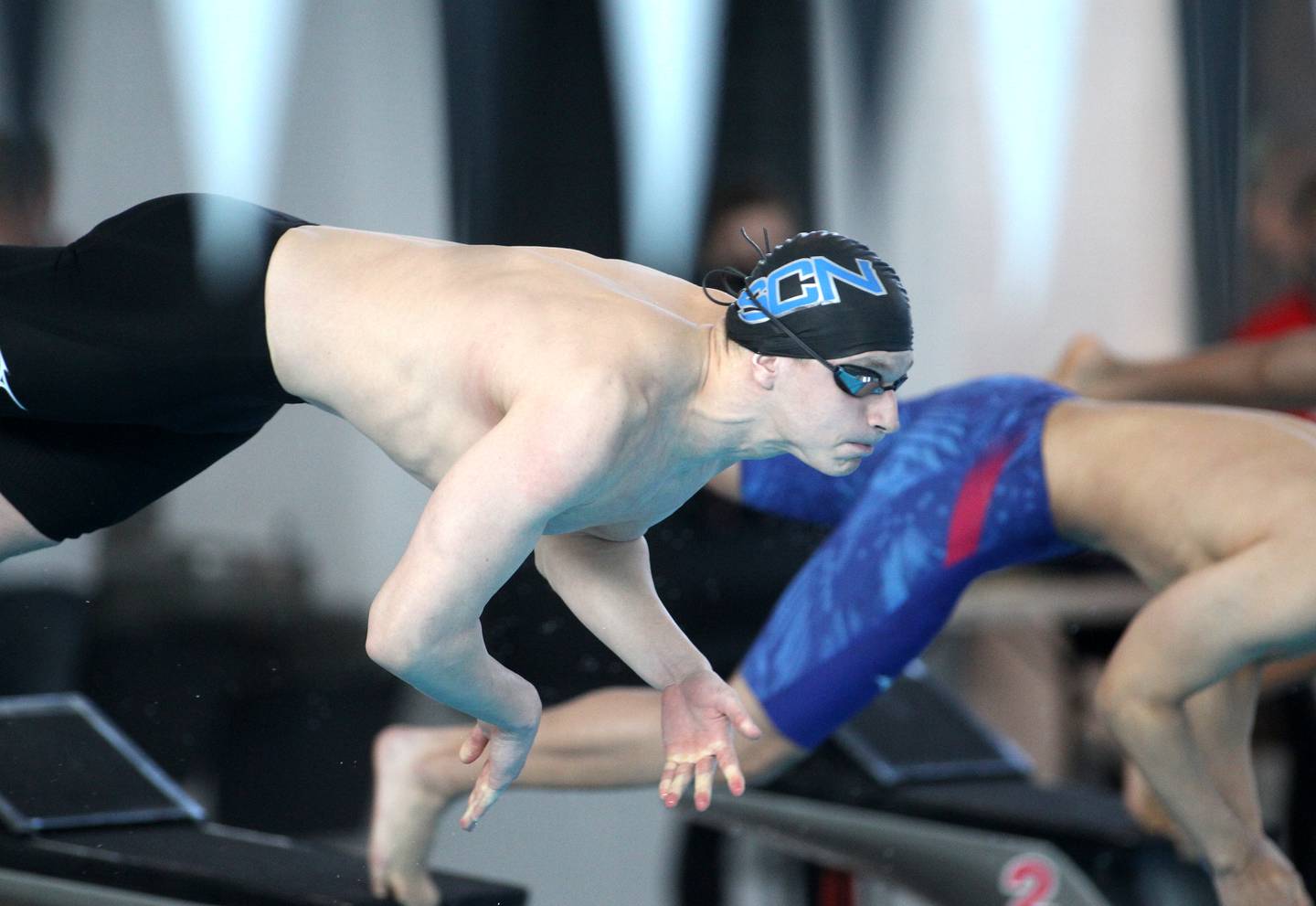 Filipovic's impact goes beyond his individual success. He's lent his expertise to his younger teammates.
"He has done an incredible job being who he is and having the success he's had, but really it's about being a person," Rooney said. "His recognition for the kids that are the newbies on the team is really something that I respect.
"It's the culture of our program. The kids work with the kids that are new and that's hard for a talented kid to do, and he's done a really good job of that."
Filipovic cited former teammate Will Myhre, who won state titles in the butterfly and 100 breaststroke in 2019, as a role model.
"Will Myhre was an amazing leader," Filipovic said. "A lot of my leadership comes from me being me. A lot of people look up and see me and say, 'That's the kid.'
"They aspire, of course. They don't really understand how I do what I do and it motivates some people. When they want to be motivated by it, they do great."