Geneva's Mick Lawrence and Jimmy Rasmussen are part of a new guard of sorts.
The pair of senior guards headline a new-look Vikings team this summer that will lead to a reshaped rotation next season.
Lawrence and Rasmussen are poised to pick up the slack.
"We have a lot back at the guard position," Geneva coach Scott Hennig said. "That's exciting, but every year is different and we're trying to find that chemistry. We're playing a lot of different teams and styles, which is cool. Like everyone, there's a big learning curve.
"Last year was different because we returned two front court players in Chris Sugar and Ryan Huskey. The backcourt is back now, so it's kind of flipped, but I think we're in the same spot and level."
Lawrence said his chemistry with Rasmussen is a major plus for the Vikings. The two guards have built a solid bond on the court through years of playing together.
"So far this summer, we're learning better than ever to play off each other," Lawrence said. "When one of us has it going, we feed them. If one of us is having an off day, the other can step up. We're really developing good chemistry all around this year."
Rasmussen said he's worked on improving his outside shot to become a more consistent threat, while also putting an emphasis on his ball handling. The Vikings will lack the height of previous teams, putting more pressure on the guards.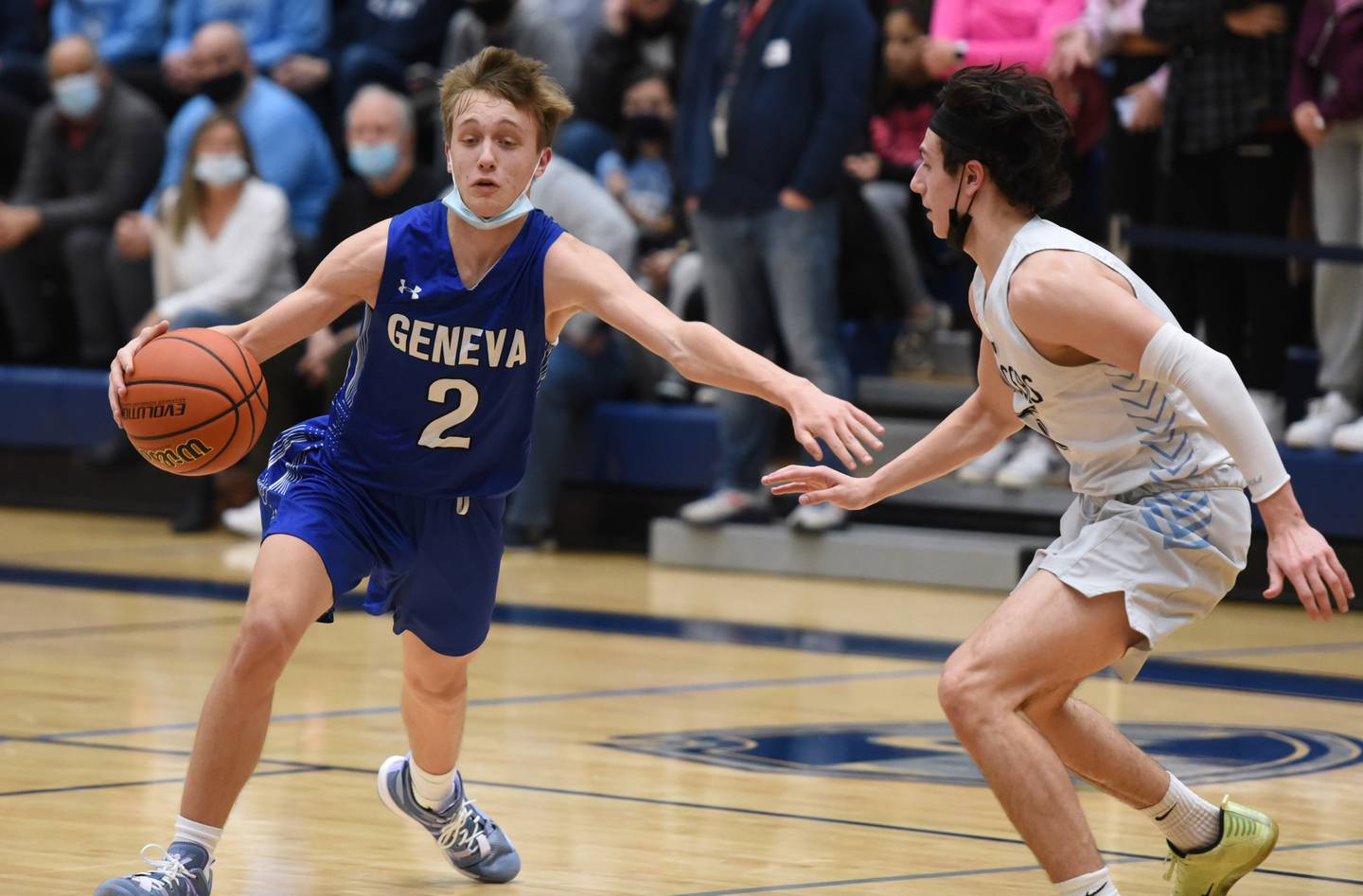 "This year we're a lot smaller than we were last year," Rasmussen said. "Our group hasn't had a problem with rebounding for the most part. This year we've started pushing the pace more rather than slowing it down because it suits our team better.
"We run hard down the court so we can get easy buckets in transition. I like pushing the pace more because it gets us a lot of open shots and allows us to score more."
Hennig said the Vikings lack the interior size of past teams, with 6-foot-4 senior forward Tanner Dickson one of the tallest players in his rotation.
"We don't have the size which we're used to, which makes things interesting," Hennig said. "We're quicker and more athletic, but Geneva has been blessed with 6-foot-5 kids for a long time. We'll probably play a bit faster, and offensively play with more pace. This will be Mick and Jimmy's third year on varsity, so we will be looking for them to take on more of a leadership role."
Lawrence said he's spent the past four months working on his shooting and becoming stronger to absorb contact and finish plays.
"I feel like I've developed more of a consistent jump shot, along with getting a lot faster and more explosive," Lawrence said. "We did lose a little bit of size but that allows us to play a little quicker and with more pace. We feel we can really get up and down and outrun teams that are bigger and slower than us."