MAPLE PARK – Luke Cushing and Ottawa simply "started slipping" in cutting lanes and spacing the floor to open the third quarter.
It sparked everything else for the Pirates.
Ottawa ripped off a 21-2 run in the third quarter that paved the way to its 58-45 victory over Kaneland on Friday, snapping the Knights' 10-game winning streak.
"Once we started slippin', got a lot of easy layups out of it," said Cushing, who had 22 points and three rebounds. "It was nice to spread them out."
For Kaneland (12-4, 6-3), which entered Friday tied with Rochelle atop the Interstate Eight Conference standings, a half-game ahead of Ottawa, it was the Knights' first loss since Dec. 7 – also, coincidentally, against Ottawa.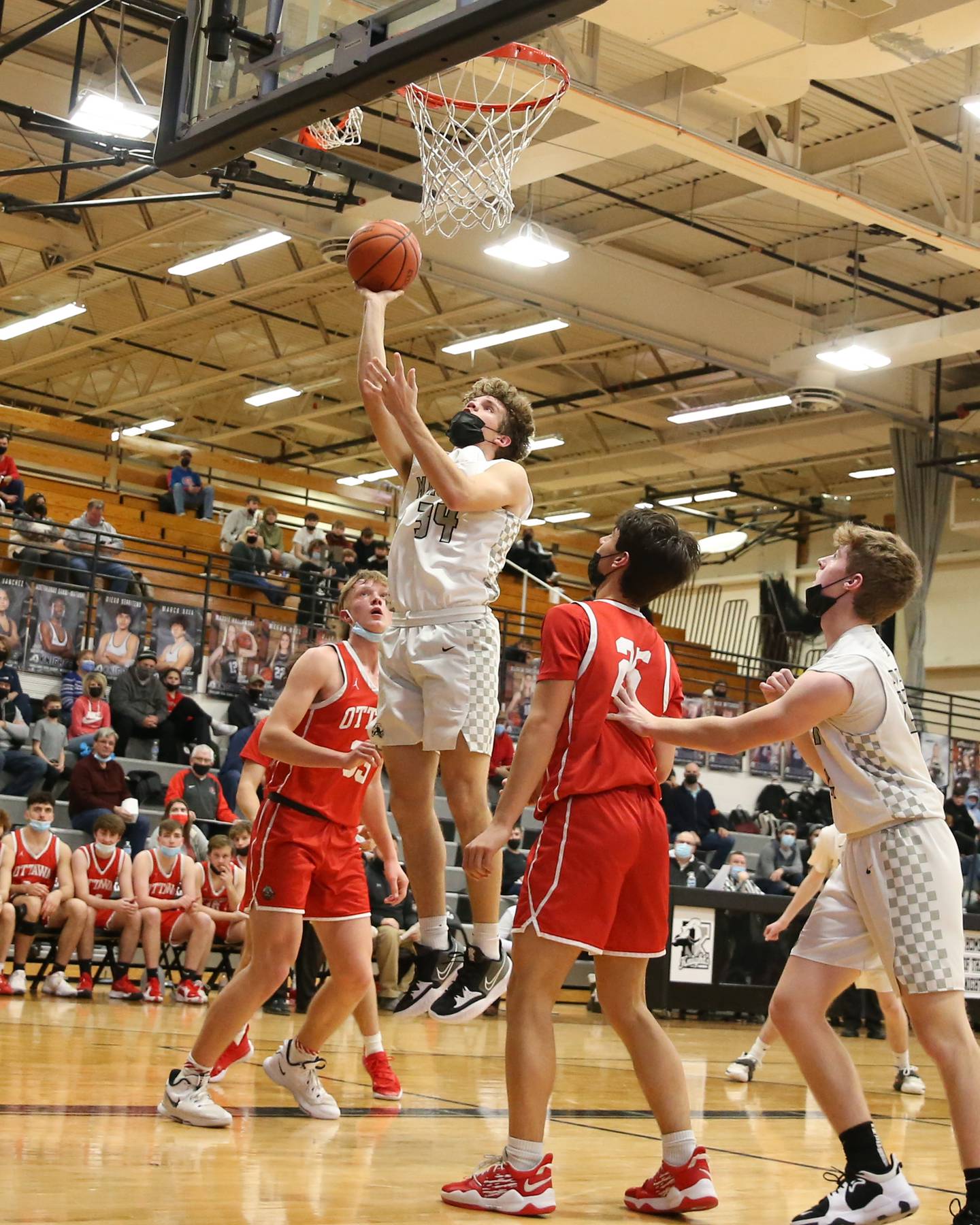 Kaneland's win streak that started on Dec. 10 did include two COVID-19 pauses that shut the team down in December.
Ottawa previously beat the Knights, 48-40. The latest win is a big boost for the Pirates.
"When they got further out and out, when we spread them out, we were able to get more driving lanes and get around them and get to the rim," Cushing said. "It's a great team win going into next week. Two away conference wins [against Kaneland] puts us in a really good spot the rest of the way."
Cushing was far from the only breakout player for Ottawa (13-8, 7-3). Anthony Miller (10 points), Payton Knoll (10 points) and Braiden Miller (eight points, 10 rebounds) all proved key in spurts.
"We got in the lane a lot in the third quarter," Ottawa coach Mark Cooper said. "We were able to get the floor spaced a little bit better than we did [at] some other times in the game, and we got to the basket and we finished at the rim.
"It kind of happened in a hurry, too, all of a sudden we're up about five or six and before you know it, it ripped out to about 20. Credit to our kids. I thought we were a little shaky early. I didn't think we had great energy, and weren't doing the things we needed to do to have success. It helped Luke got a coupe run-offs, which kind of buoyed the game for us a little bit."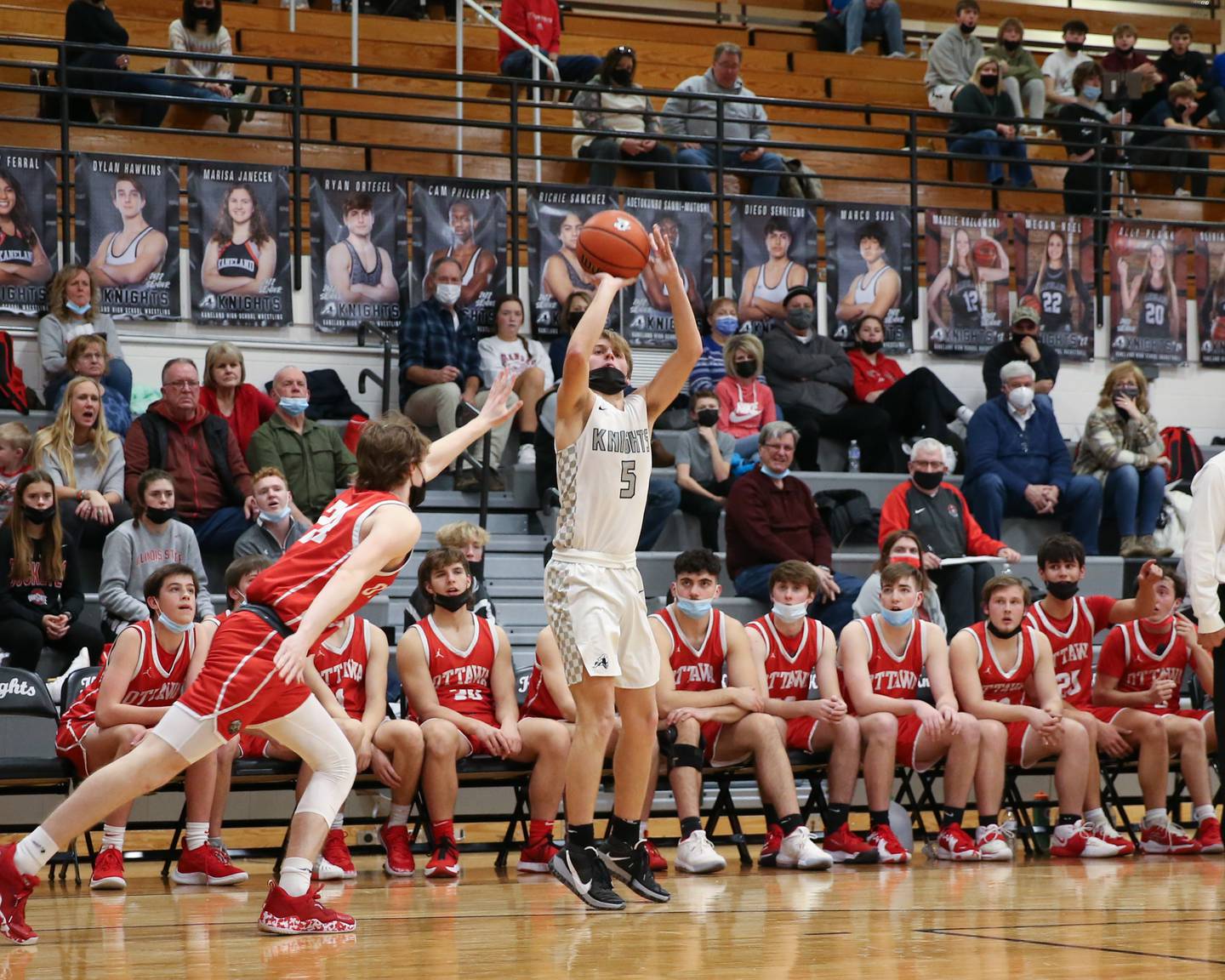 Sophomore Troyer Carlson scored 11 of his 16 points in the fourth quarter to rally Kaneland, but the hole was too great to climb out of.
Parker Violett had 12 points and five rebounds, while Jacob Harrison had 10 points and five rebounds of his own.
"Two things and we'll watch the film and see," Kaneland coach Ernie Colombe said. "One, [Ottawa is] a good team. I thought tonight they were far more physical than we were, and they played with a lot more energy. So, first off, just want to tip our hat to Ottawa. They did a lot of stuff to us tonight.
"I thought we were out of sorts and once we got down, I think we felt pressured at times to kind of take the game on one guy at a time. We're a better team when we're playing team basketball, and I think we played a lot of [isolations] and [stagnant ball movement] in that third quarter. We talked about it, so it's a lesson. It's a hard lesson to learn, but it is a lesson."