AURORA – Catie Nekola will be forever linked to St. Charles North athletic history.
The last remaining member the North Stars' 2018 Class 2A girls golf state championship — the first of its kind for any sport or either gender at the school — Nekola returned to her familiar league hunting grounds on Tuesday morning.
The South Dakota-bound senior missed out on a potential individual championship with an uncharacteristic bogey on her closing hole, a par-5, but Nekola received a far greater consolation prize.
The North Stars, behind the 2-under 70 Nekola authored at Phillips Park in Aurora, remained the only DuKane Conference champion in the four-year history of the league with a razor-thin 335-336 victory over St. Charles East.
Lake Park was third (346) and Wheaton North (359) was fourth, followed by Wheaton Warrenville South (369), Batavia (373), Geneva (380) and Glenbard North (397).
Nekola had three birdies on each nine; fellow senior Aleksa Gizewicz complemented Nekola with a fourth-place 77, while Caitlin Scanlon and Isabella Garza had matching 94s to secure the North Stars' latest conference championship.
"We were pretty excited to come into this because St. Charles North is known to play pretty well at conference," Nekola said. "We're ecstatic now. I was able to hit shots off the tee that got me to good wedge distances (to set up birdie opportunities)."
"The best part of my game was definitely my driver," Gizewicz said. "That definitely carried my game. I believed in my team that we could pull it off."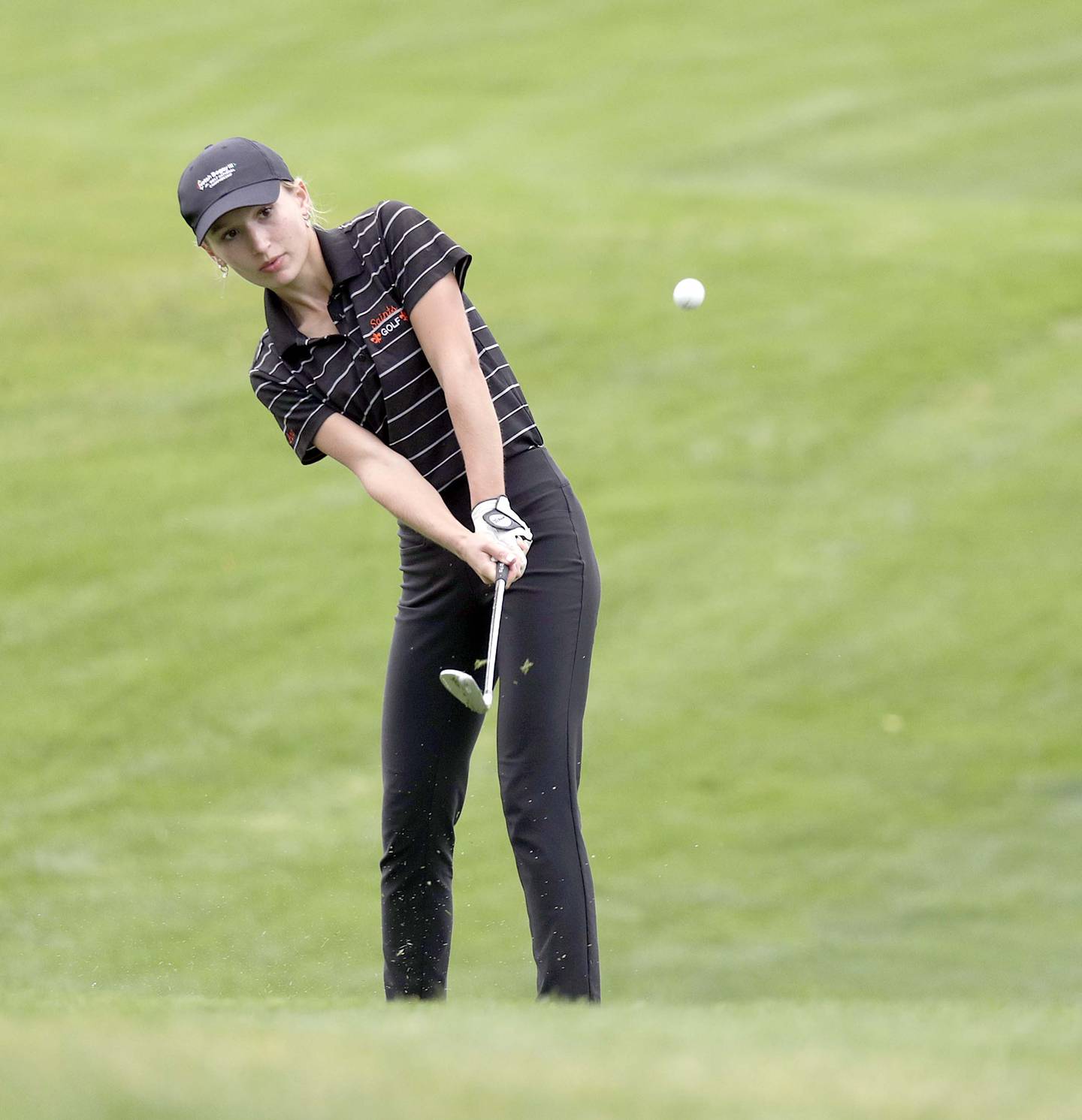 With its 15 tournament points, St. Charles North defeated St. Charles East, which entered in a first-place tie with Lake Park, 25-24 in the season-long race.
"Yes, we wanted to walk away conference champions, but we are preparing to get better for the (South Elgin) regional," St. Charles East coach Jarod Gutesha said. "The conference tournament is kind of the beginning of the golf postseason. That's where our mindset will be."
The Saints' Emily Charles and Abby Buechele finished tied for fifth and seventh with their respective rounds of 78 and 81.
"We had this happen at the regional last year," Charles said of the team verdict. "It's nothing new but it's still heartbreaking."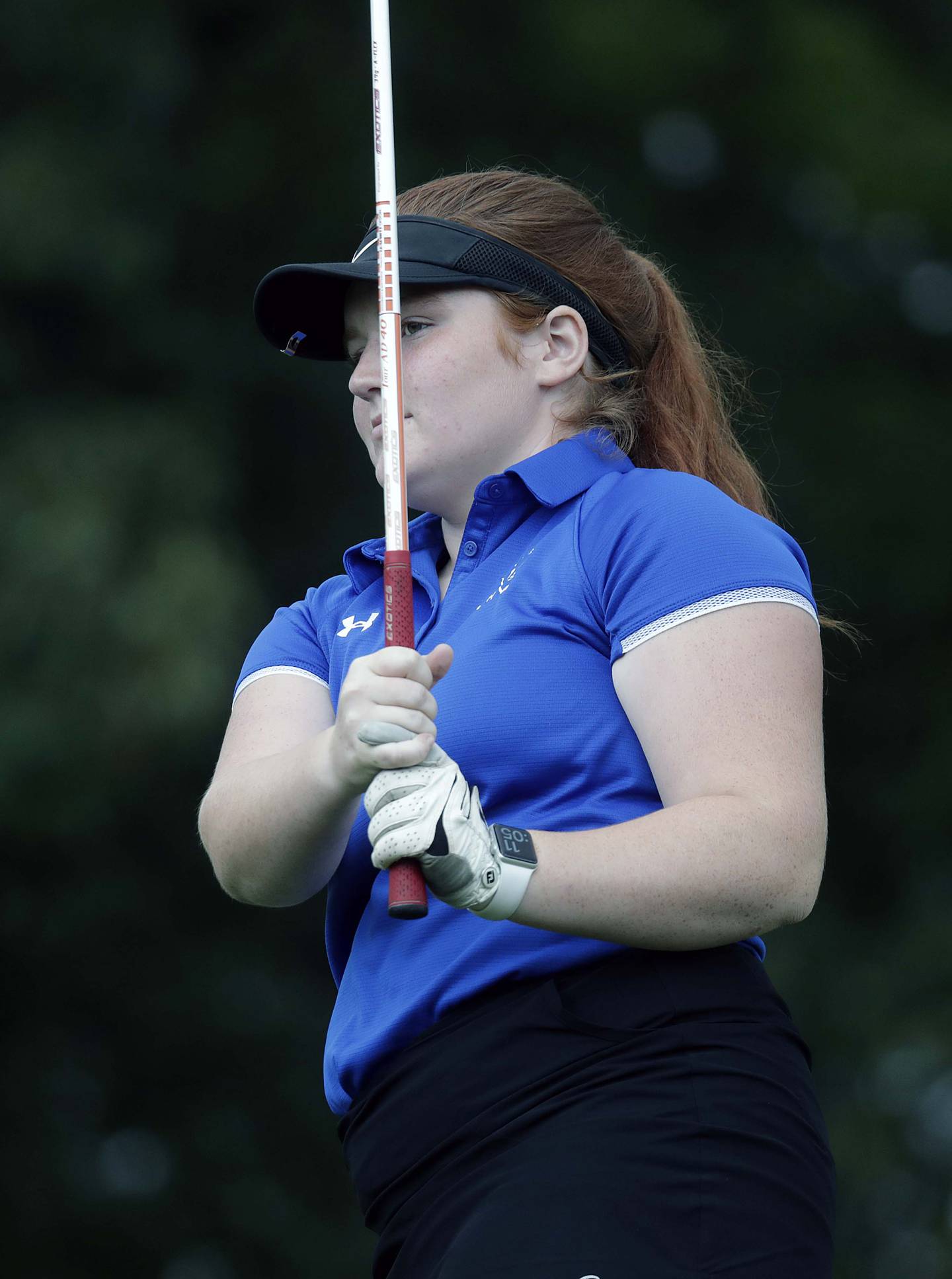 Geneva senior Reese Clark, headed to High Point, a liberal arts Division I program in North Carolina, one-upped Nekola in more ways than one to win the individual title.
Clark recorded seven holes in the red to flavor her 3-under 69 individual championship.
"I had a feeling it would come down to me and Catie, just because we have both played here the last four years," Clark said. "(Phillips') yardage is short, which is nice, but you are also hitting a lot of wedge shots. Probably half of (my birdie putts) were 15 feet and closer, which to me is decently close."
Clark played Phillips' traditional back nine — not her inward half due to the shotgun start — in a blistering 5-under 31.
Nekola needed par on No. 18 to force a playoff but took an always costly 6 on the par-5.
"I didn't hit my second shot the way I wanted to," Nekola said.
Wheaton North, like St. Charles North, needed to win the tournament outright to have a chance at the overall title.
The Falcons' sophomore standout, Bridget Craig, fresh off a sizzling 69 in her last tournament round at Glendale Lakes, was solo third with a 75.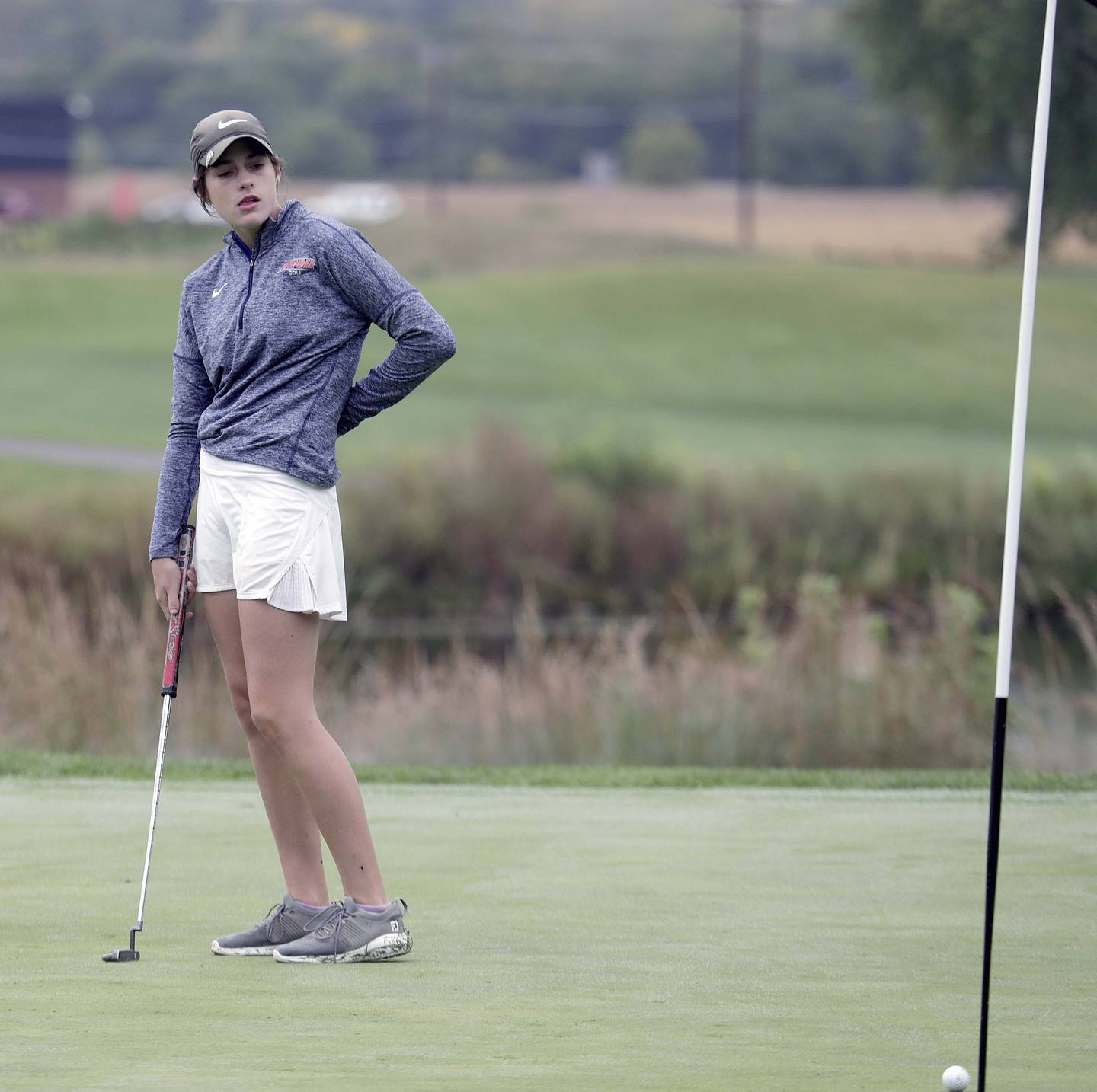 Craig, playing in the lead pairing, jump-started her round at the turn with back-to-back birdies at Nos. 9 and 10.
"It felt really good to get me through the back nine," Craig said of her sole birdies.
"I would have liked to have saved one or two more shots. It's crazy how fast (the regular season) went. I think my year is going extremely well, much better than I thought it would."
Campbell Bastian had a 90 to pace fifth-place WW South.