An eclectic menu is part of the charm at Nosh, an inviting breakfast and lunch destination in downtown Geneva.
The contemporary building has attractive spaces in which to dine and relax over a meal. We opted for carryout, phoning in our order, which was ready in less than 15 minutes.
We chose a bowl of lobster bisque with an enticing aroma. The creamy and savory soup was flavored by sweet-tasting lobster for a decadently satisfying starter.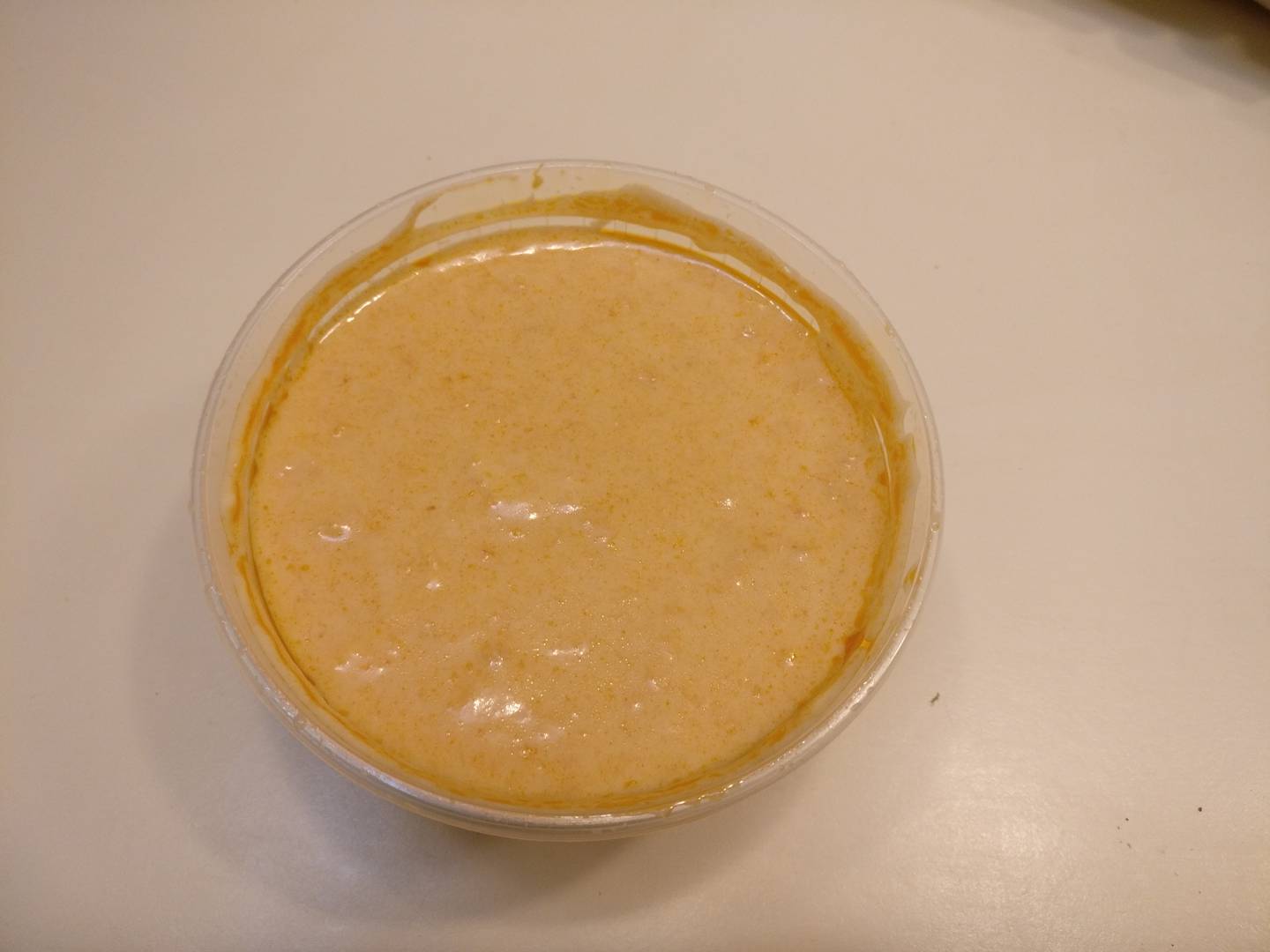 While I usually can be relied upon to order an omelet, like the one with a trio of mushrooms, caramelized onion and cheese, it was lunch hour, so the thought of a refreshing salad won the day.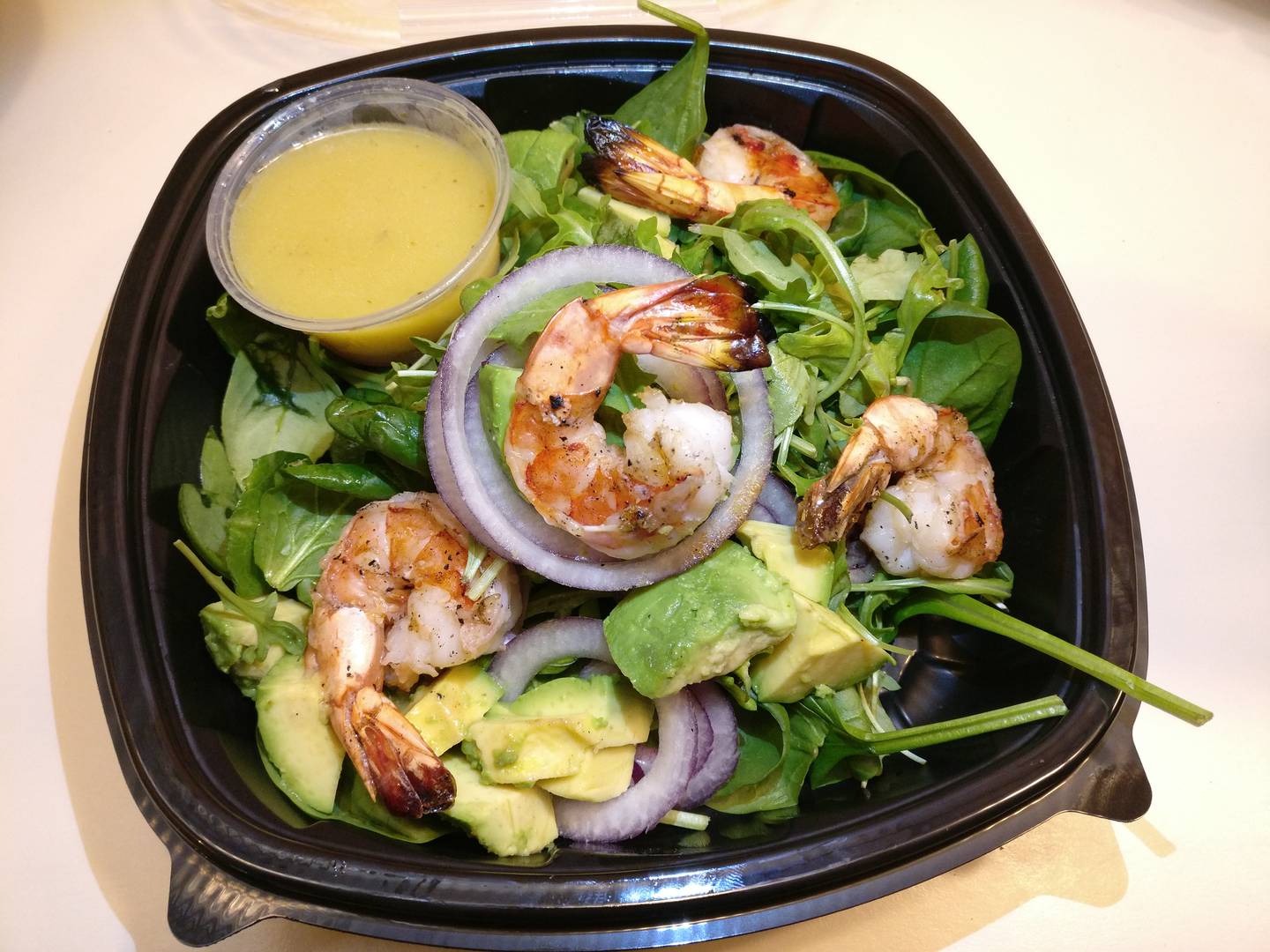 I tried the jumbo shrimp and avocado salad, served on a bed of spinach and arugula with red onion. A superlative, delicate citrus vinaigrette arrived on the side. A quartet of large shrimp, which had been deftly grilled, topped the greens with their marvelous, peppery flavors, paired with large chunks of ripe avocado for contrast. It's a standout offering.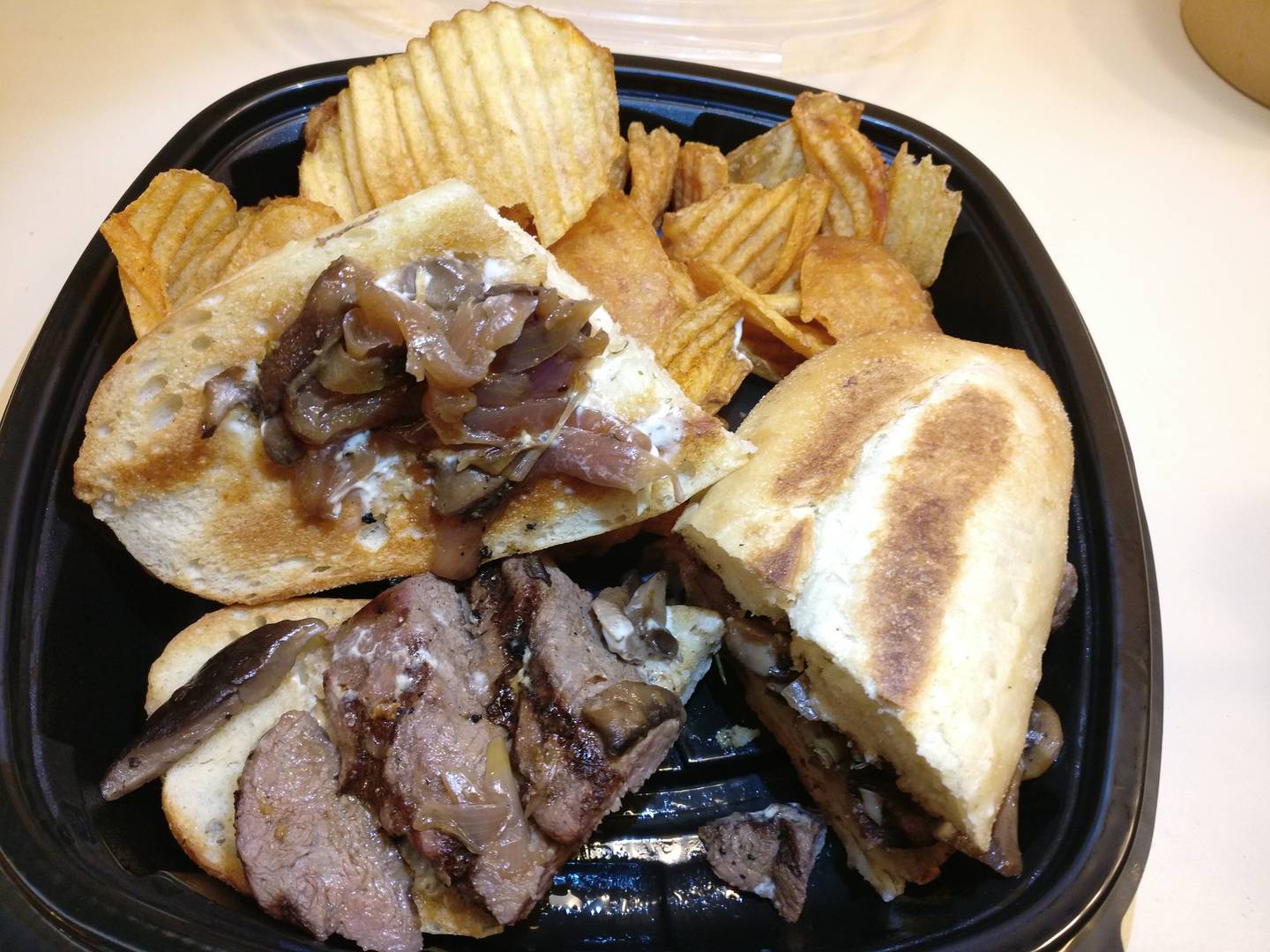 My dining companion decided to try the steak sandwich, medium rare, which is served with caramelized onions, sauteed mushrooms and herbed cheese on a baguette.
"The meat was flavorful and tender," he said. "The whole sandwich was a perfect blend of taste and texture. I will be ordering it again."
In warmer months, the patio will beckon once more. The restaurant has its own parking lot on the south side of the building, in addition to spaces along Third Street. Curbside pickup is offered.
People should take a moment to check out the tiny, lovingly tended, curbside fairy garden just to the north of Nosh, although it won't materialize again until spring.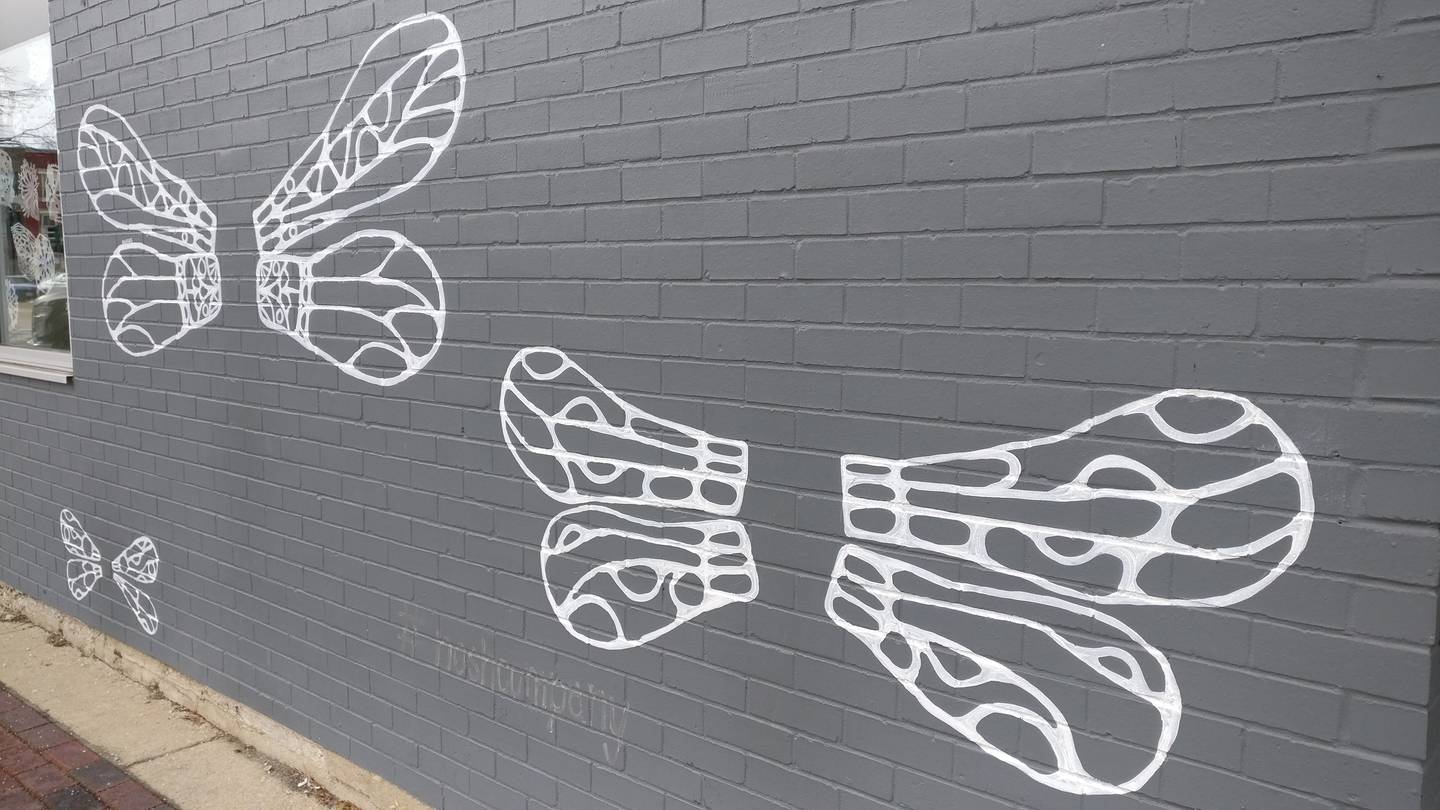 And Nosh has created a popular selfie photo op on its facade, which sports several pairs of painted dragonfly wings at different heights, perfect for wannabe winged beings bearing cameras.
For coffee lovers, Nosh notes it's home to a special roast from Sparrow Coffee Roastery, and also offers the artisan beans for sale.
Nosh features half-priced burgers each Monday among its weekly specials.
The menu includes items with European and Latin influences. A classic bagel and lox is replete with tomato, red onion, cream cheese, capers and hard-boiled egg. The strawberry and Nutella crepes are served with fresh strawberries and a strawberry compote. And a traditional Mexican breakfast dish is the gluten-free chilaquiles, made with sauteed tortilla chips topped with two eggs, queso fresco, cilantro and sour cream. Options include adding chorizo, carnitas, chicken and steak.
When a craving strikes, Nosh stands ready and able to please on a variety of culinary fronts.
• The Mystery Diner is a newsroom employee at the Kane County Chronicle. The diner's identity is not revealed to restaurant staff when ordering or picking up the food. If the Mystery Diner cannot recommend the establishment, we will not publish a review.
IF YOU GO
WHAT: Nosh
WHERE: 22 N. Third St. (half block north of Route 38), Geneva
WHEN: 7:30 a.m. to 2 p.m. seven days a week
INFORMATION: 630-845-1570, experiencenosh.com