Escaping the recent heatwave, we stepped into the cool confines of Crosstown Pub & Grill in Batavia.
A sister location is in Naperville, but we visited the Tri-Cities spot on Mill Street, about a block east of Randall Road. It enjoys a spacious home in a large, freestanding building that accommodates separate dining and bar and lounge areas, as well as room for private gatherings, plus video gaming.
The bar's lounge is dotted with televisions turned to an array of sports action, and offers dozens of beers on tap.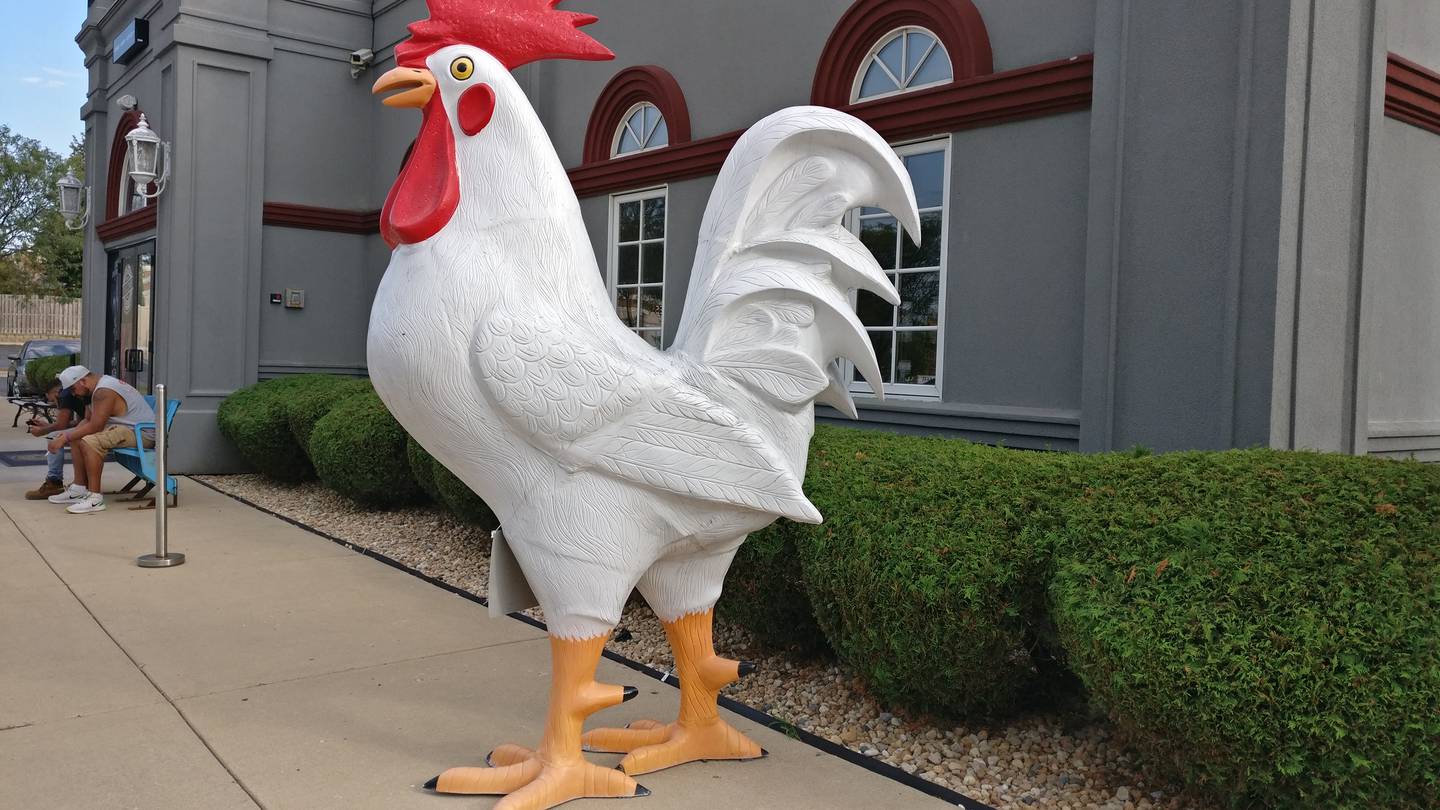 But before you enter, you'll notice a giant chicken sculpture outdoors, which pays homage to Crosstown's reputation as a mecca for wings. And here again, variety is key. You get to pick lots of variables, from choosing between breaded, naked or grilled, and whether to add a rub or special sauces and other add-ons to the 10 wings. They come with ranch or blue cheese sauce for dipping. Pick your style wisely, because the wings are identical within an order.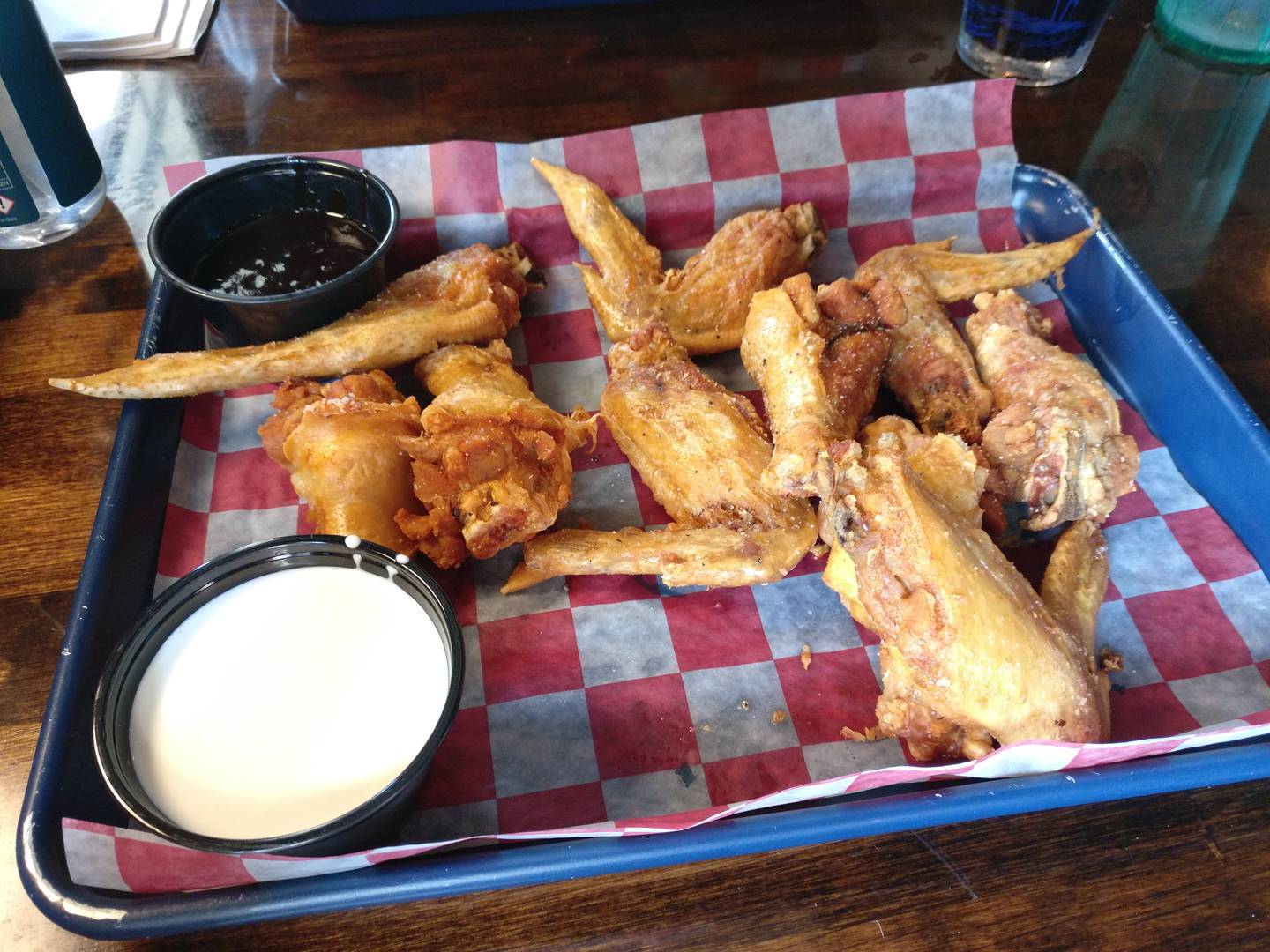 We opted for the naked wings, which are deep-fried, and arrived large and flavorful. The crispy skin kept them warm as we dipped them into our extra choice of the Kentucky bourbon barbecue sauce, alternating with the tangy blue cheese.
My dining companion eyed everything from the inventive salads and flatbreads to sandwiches, but then spotted the "XQ" and picked the order size offering a choice of two meats from among rib tips, brisket, carnitas and roasted chicken.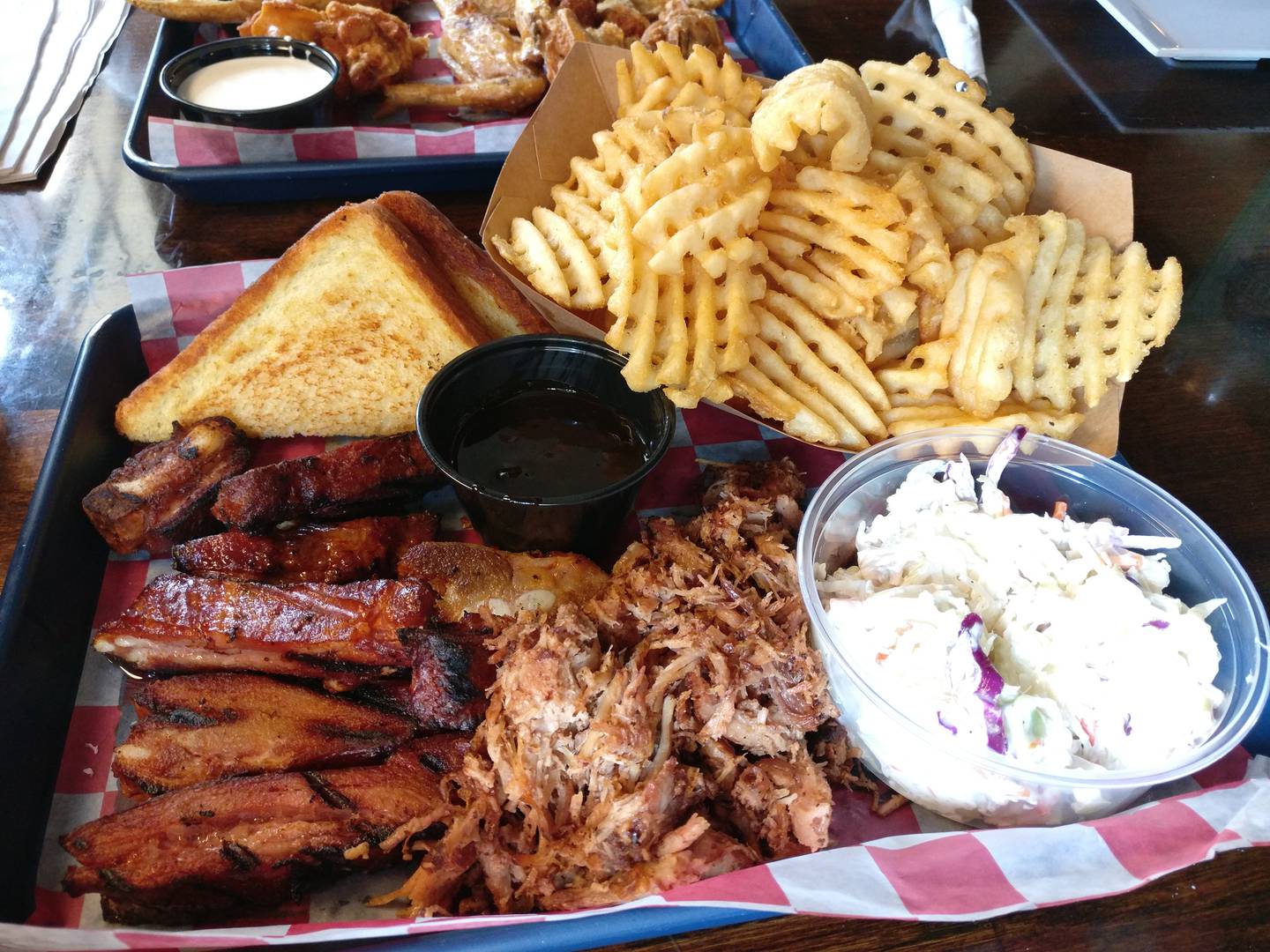 The rib tips had a wonderfully smokey profile plus a delectable glaze, while the plentiful portion of shredded pork carnitas was a standout.
"Their XQ is a very interesting and tasty take on barbecue, with being able to sample up to four different meats at one time – highly recommended," he said.
The meal arrived with two satisfying slices of Texas toast, and his sides were the waffle fries and coleslaw. The waffle fries attained potato perfection, arriving freshly prepared, piping hot and addictive, with a subtle seasoning complementing the tender, flavorful spud.
A sampling of other items that sound tempting on the menu includes the grilled Malibu chicken tossed in sweet chili garlic and topped with ham, pineapple and Swiss served on Texas toast; and sauteed Parmesan garlic butter shrimp with Cajun-seasoned chicken in andouille dirty rice with a sweet jerk sauce drizzle.
For dessert, Crosstown features a molten lava cake with a liquid chocolate center for a dramatic finale.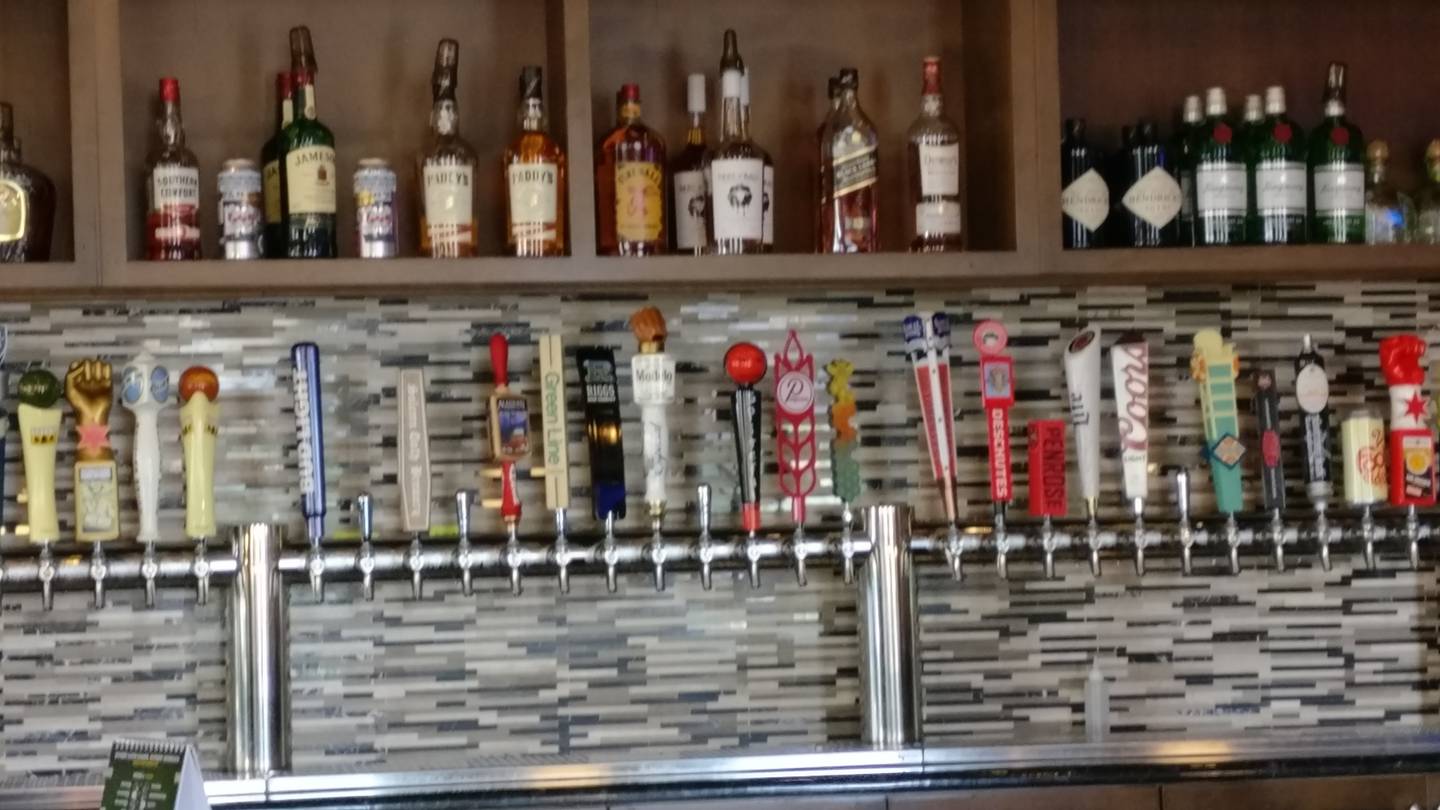 Patio seating is available, and Crosstown offers a children's menu with thoughtful variety.
Friendly service and good food make Crosstown a nice find.
• The Mystery Diner is a newsroom employee at the Kane County Chronicle. The diner's identity is not revealed to the restaurant staff before or during the meal. If the Mystery Diner cannot recommend the establishment, we will not publish a review.
IF YOU GO
WHAT: Crosstown Pub & Grill
WHERE: 1890 Mill St., Batavia, and 909 E. Ogden Ave., Naperville
PHONE: 630-406-0669, 630-357-9775, respectively
INFORMATION: xtownpub.com