Don't let summer slip by without making some new memories. For us, it was as simple as heading to Alice's Place in Elburn for some flavorful nostalgia.
On a short ride from the Fox River into the countryside, we traveled west through gently rolling fields bursting with green corn stalks against blue skies.
On a recent visit to Elburn to view the always spectacular post-Fourth of July fireworks, we'd spotted a quintessential roadside attraction, a takeout frozen treat shop and restaurant with a giant ice cream cone perched on the roof to grab the attention of passersby. The name glows in red neon script.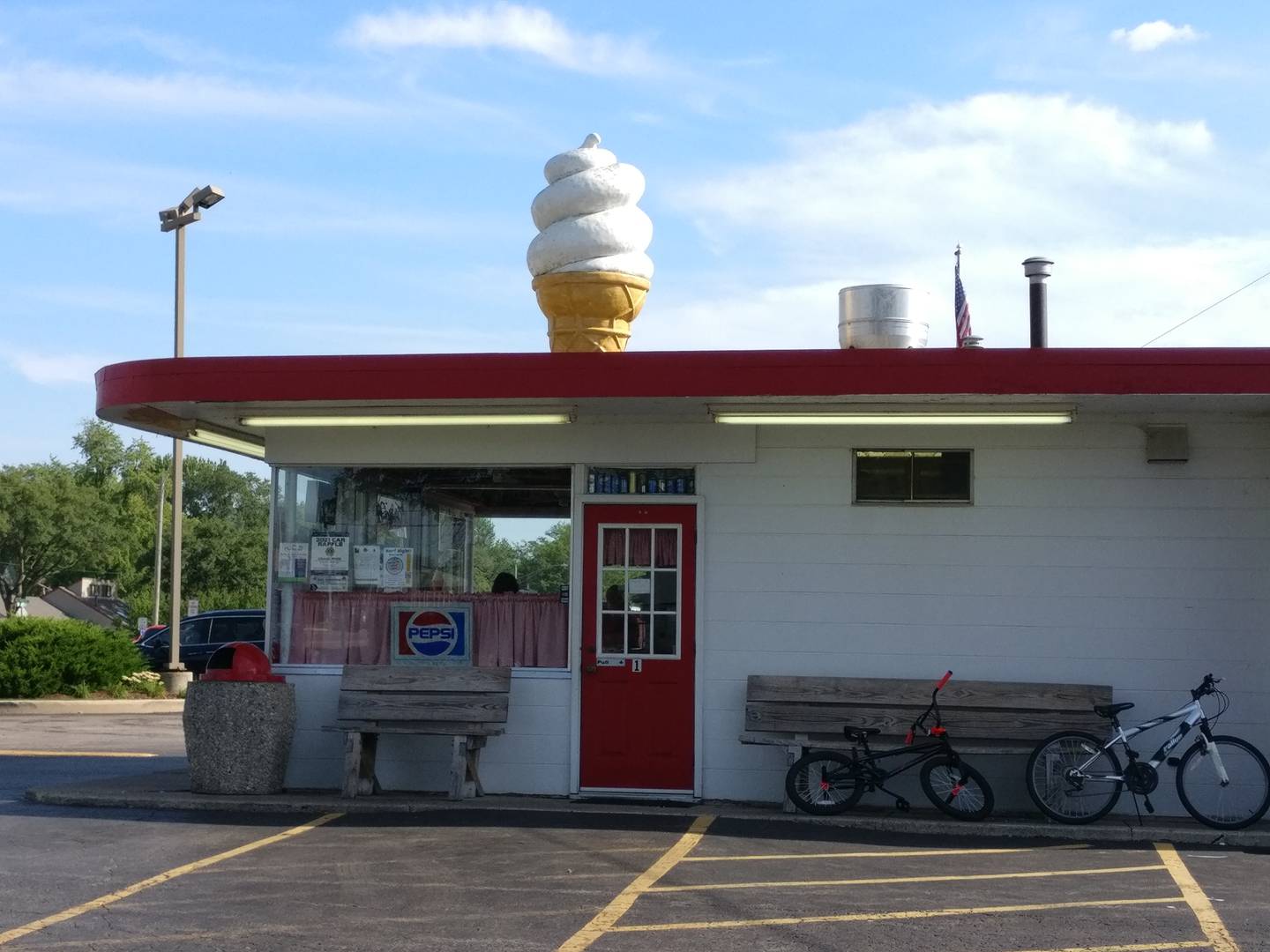 A steady stream of customers indicated we'd picked a good spot. The menus are posted on the far right of the front of the building; patrons order at the right-hand window, and pick up their food on the left.
The plentiful staff took care of everyone efficiently, and before we knew it, we were headed to one of the tables in the large parking lot to grab a little shade and dig in.
Keeping the Americana theme going, we both chose hot dogs, picking two styles.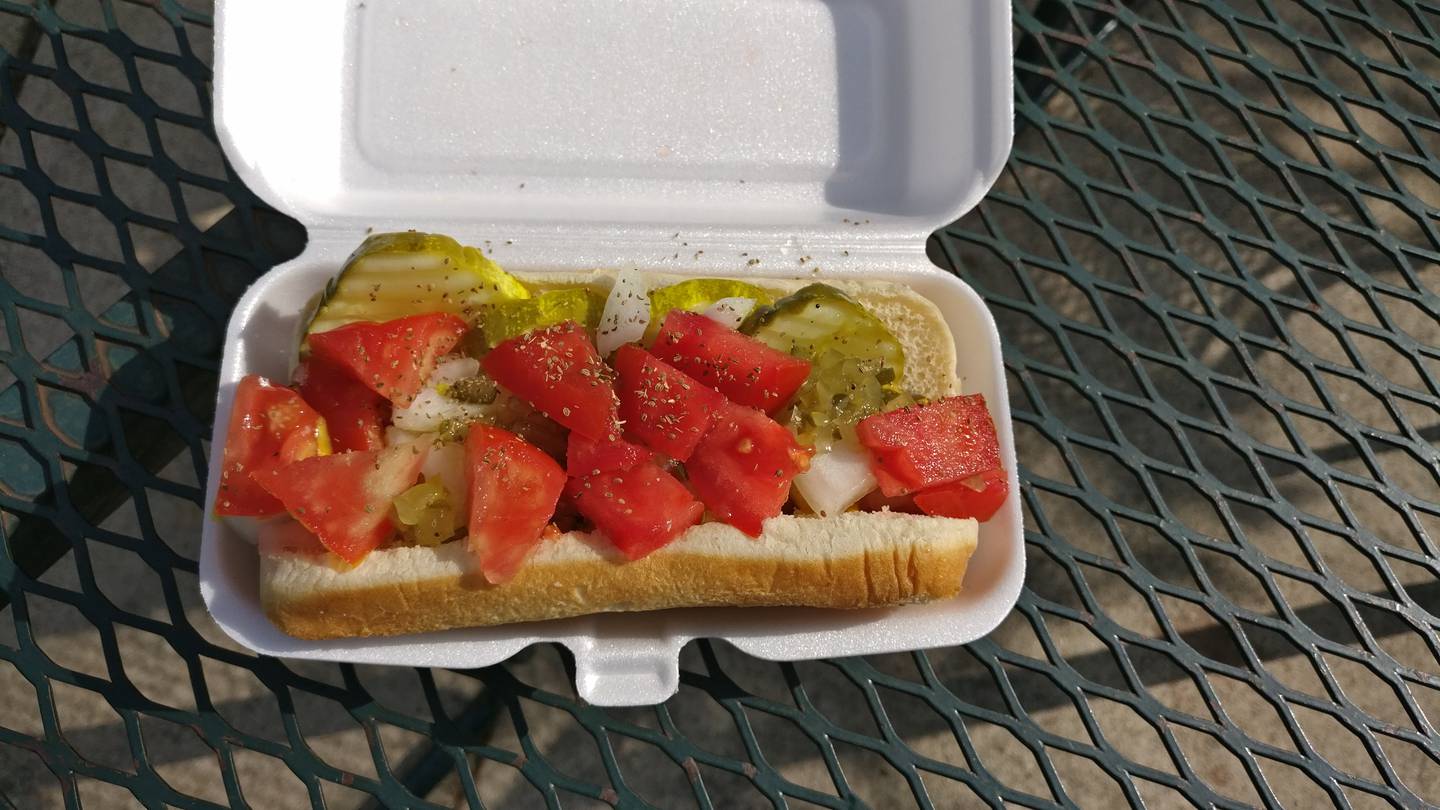 My dining companion stuck with a Chicago dog, served colorfully smothered with red slices of tomato, white onion, pickles and relish. Instead of celery salt, celery seed dotted the toppings, and there were no sport peppers, which suited his taste perfectly. The zesty hot dog was nestled in a fresh, soft bun.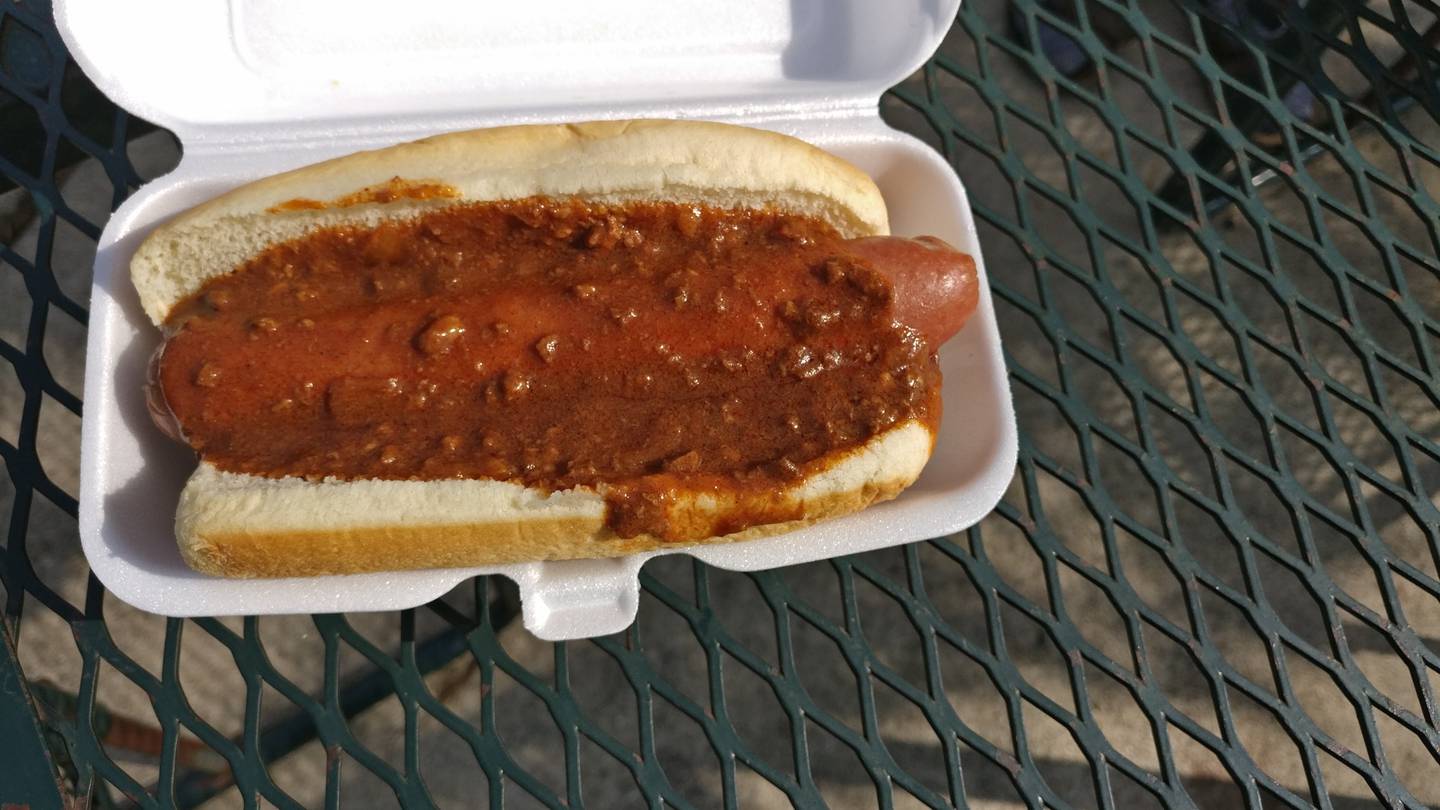 For the other classic, I picked the chili dog. Simple and delicious.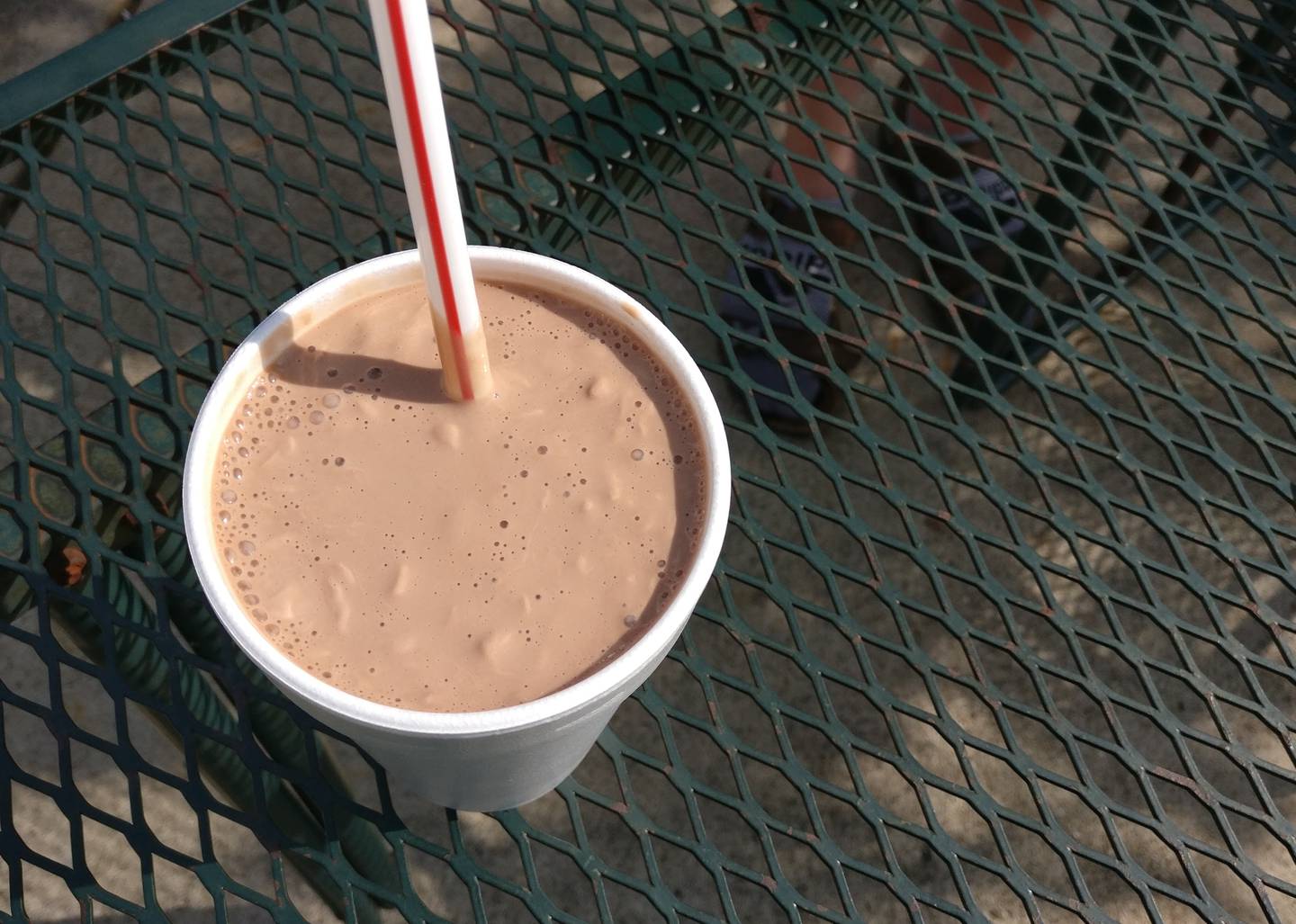 It's been a long time since we've been able to find a hot fudge shake, but the team at Alice's Place took our order without blinking, and crafted a decadent dessert prepared with chocolate ice cream and hot fudge. Your sweet tooth will thank you.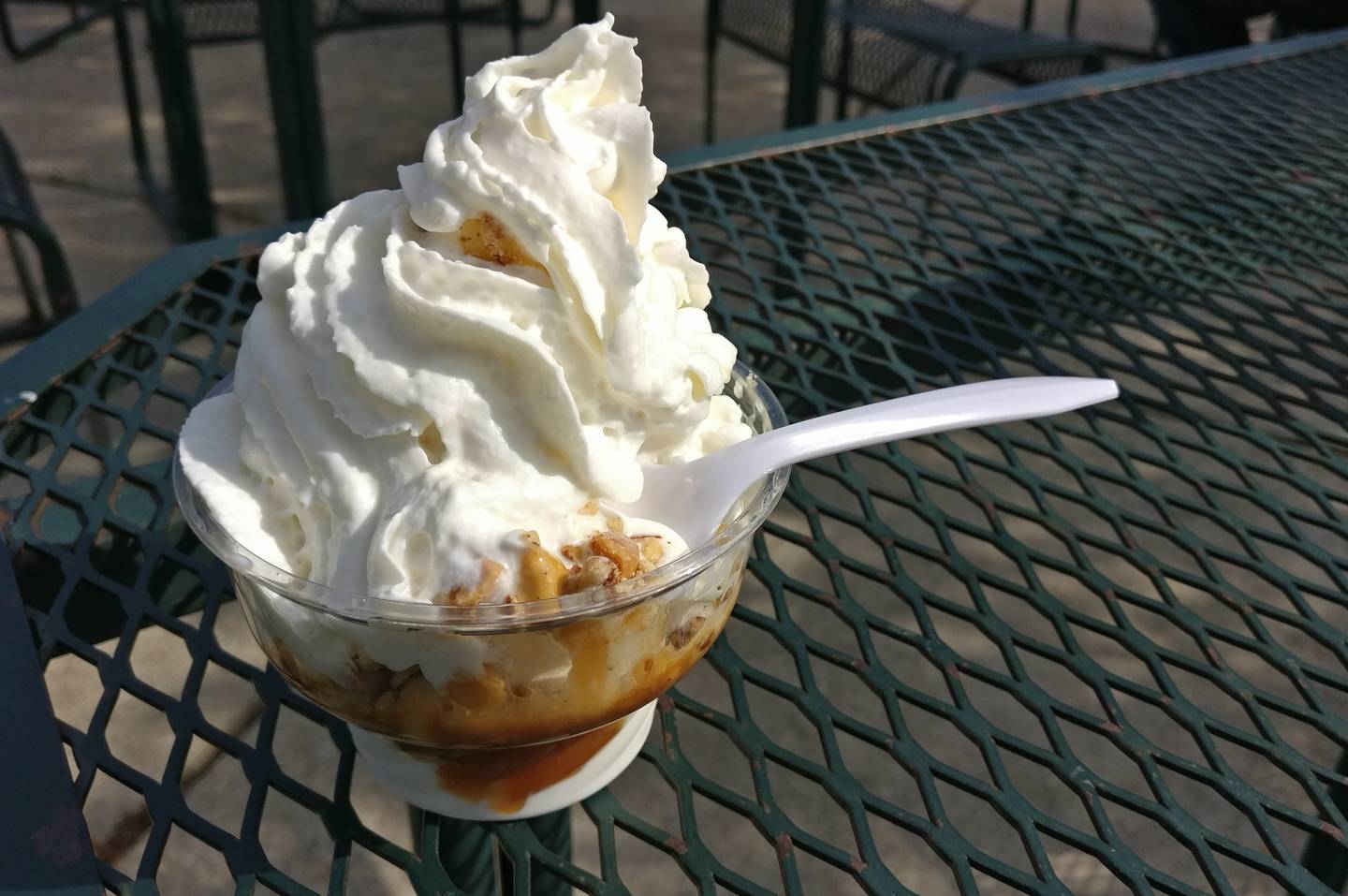 I chose a hot caramel sundae, adding whipped cream and nuts. The latter, which included salted pecan pieces and peanuts, lent a crunchy, savory note to the velvety caramel.
At a neighboring table, a young boy was enjoying a bright-red, cherry-dipped cone. He pronounced it "Good," and his mom called it "5-year-old approved."
Signs on the restaurant windows note newer menu items such as a Key Lime Flurry and the Fruity Pebbles Flurry, mixing ice cream with the cereal and marshmallow sauce.
The food menu features a variety of burgers including a veggie one; sandwiches with fish, chicken fillet or pork tenderloin; a BLT; pizza puff; peanut butter and jelly; grilled cheese; ham and cheese; chicken tenders and nuggets; corn dogs; and mini tacos, plus a wide array of sides, all at pleasing prices with their own nostalgic ring.
Alice's Place is gearing up for its 30th anniversary in 2022, and it's easy to understand the sweet appeal.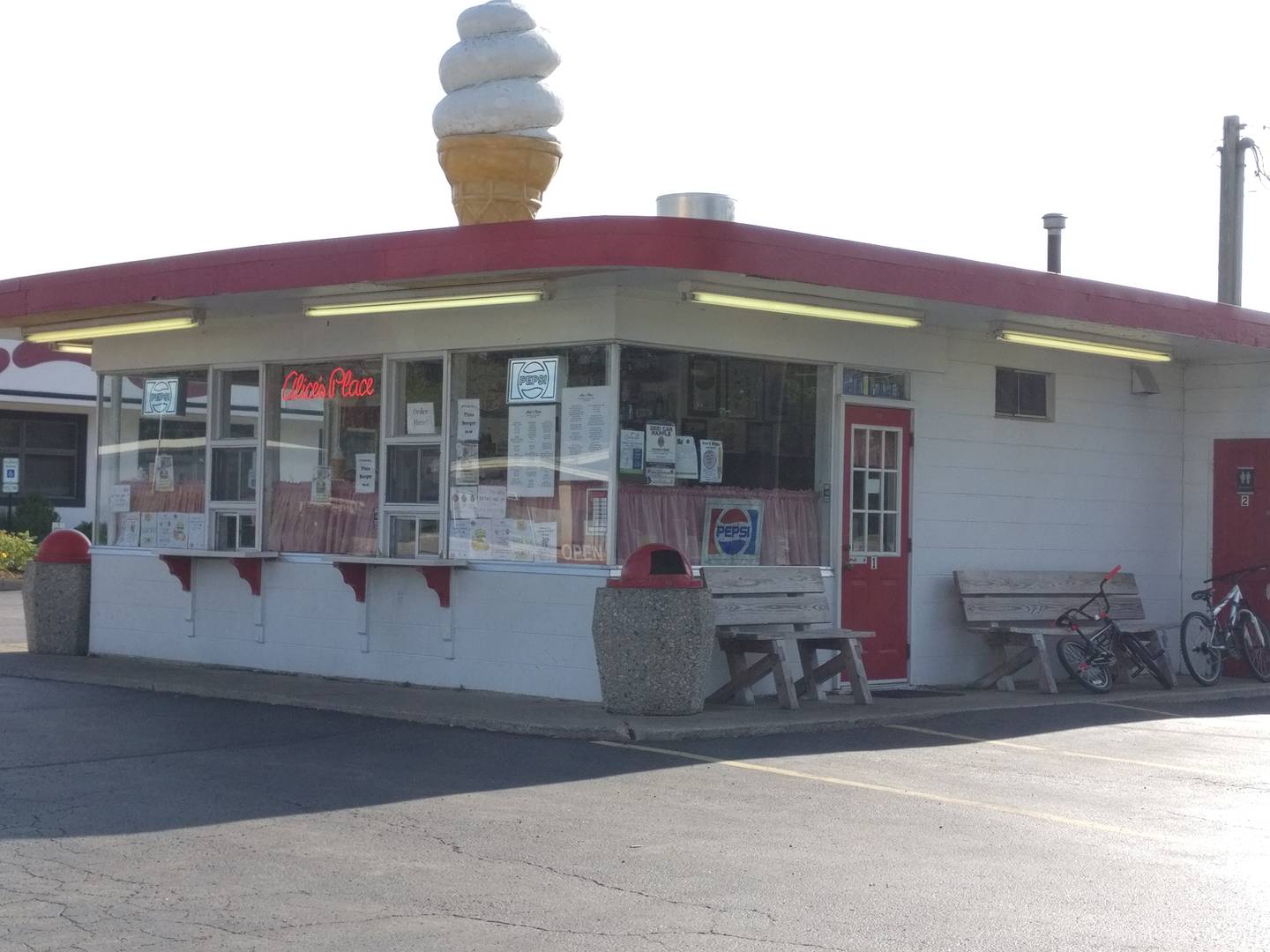 • The Mystery Diner is a newsroom employee at the Kane County Chronicle. The diner's identity is not revealed to the restaurant staff before or during the meal. If the Mystery Diner cannot recommend the establishment, we will not publish a review.
IF YOU GO
WHAT: Alice's Place
WHERE: 208 S. Main St. (Route 47), Elburn
HOURS: Noon to 9 p.m. Sunday to Thursday, until 10 p.m. Friday and Saturday; season ends late October
INFORMATION: www.facebook.com/alices.icecream, 630-365-6000