Set under towering trees on Main Street in Batavia, where South Van Nortwick Avenue begins, is The Elms restaurant.
Off the beaten path, it has been at home there for 40 years, built by the couple who launched their own enterprise after running a Dog n Suds franchise in town.
We decided to pay a visit to the eatery located five blocks east of Batavia High School, obviously a handy hangout for students.
The prices are affordable, and outdoor signs tout hamburger and hot dog specials. A rock 'n' roll soundtrack plays softly.
We weren't sure what to expect when we dropped by for our visit. Inside, we found an inviting, homey dining room with a rustic feel thanks to warm, oak-toned wood from the walls down to the booths and tables. Reading materials are offered patrons from a center display.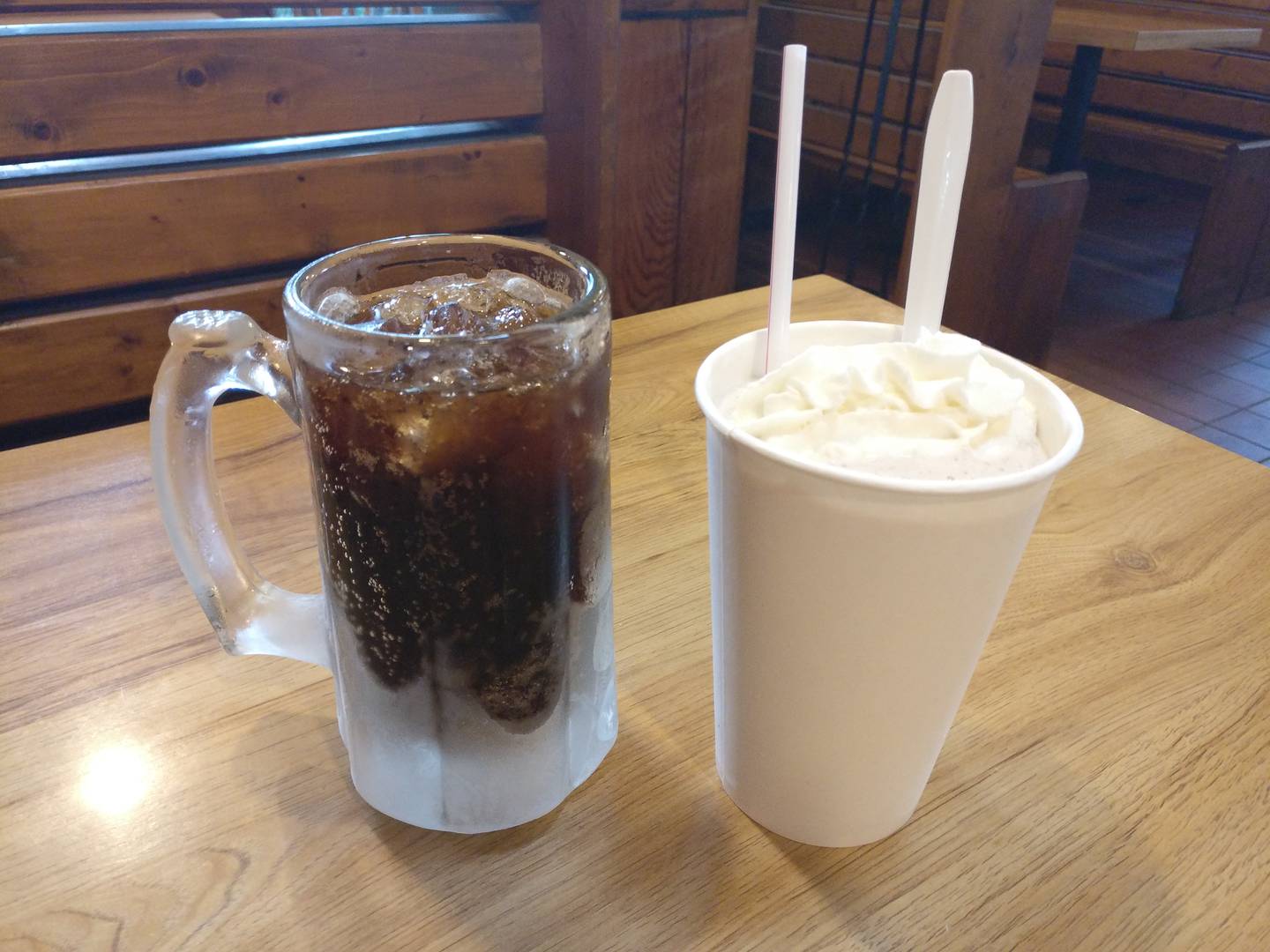 The menu is displayed on a wall, and customers place their order at the counter, where a mini barrel advertises the house root beer for which The Elms is known. Served in a frosty mug, it had a lovely light flavor, refreshing, and not overly sweet. Black cows, of course, are on the menu.
The room had a nostalgic, slip-back-into-the-past vibe, with a novelty clock showing reversed numbers and hands frozen in place. The Elms felt like escaping into a memory of a time when savoring a milkshake and burger with friends was the only item on the day's to-do list.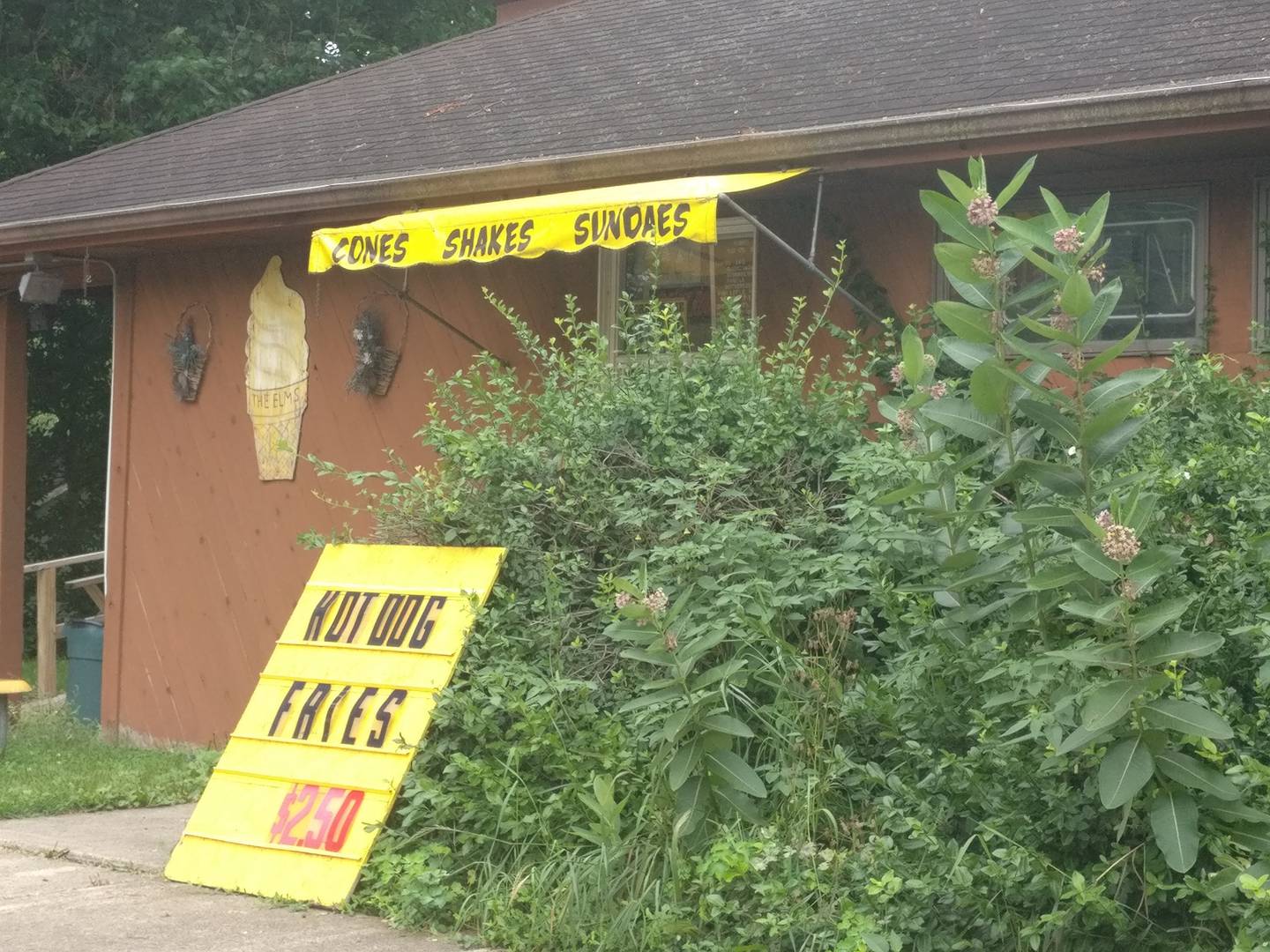 We ordered chocolate shakes that arrived topped with whipped cream, prepared on an old-fashioned milkshake mixer. The shakes were lovely and prepared the way I like them, not so thick that it's impossible to use a straw when served. The Elms' milkshakes are delicious.
My dining companion tried fried haddock, which arrived with great crinkle-cut french fries. It was served with tartar sauce and vinegar-based cole slaw.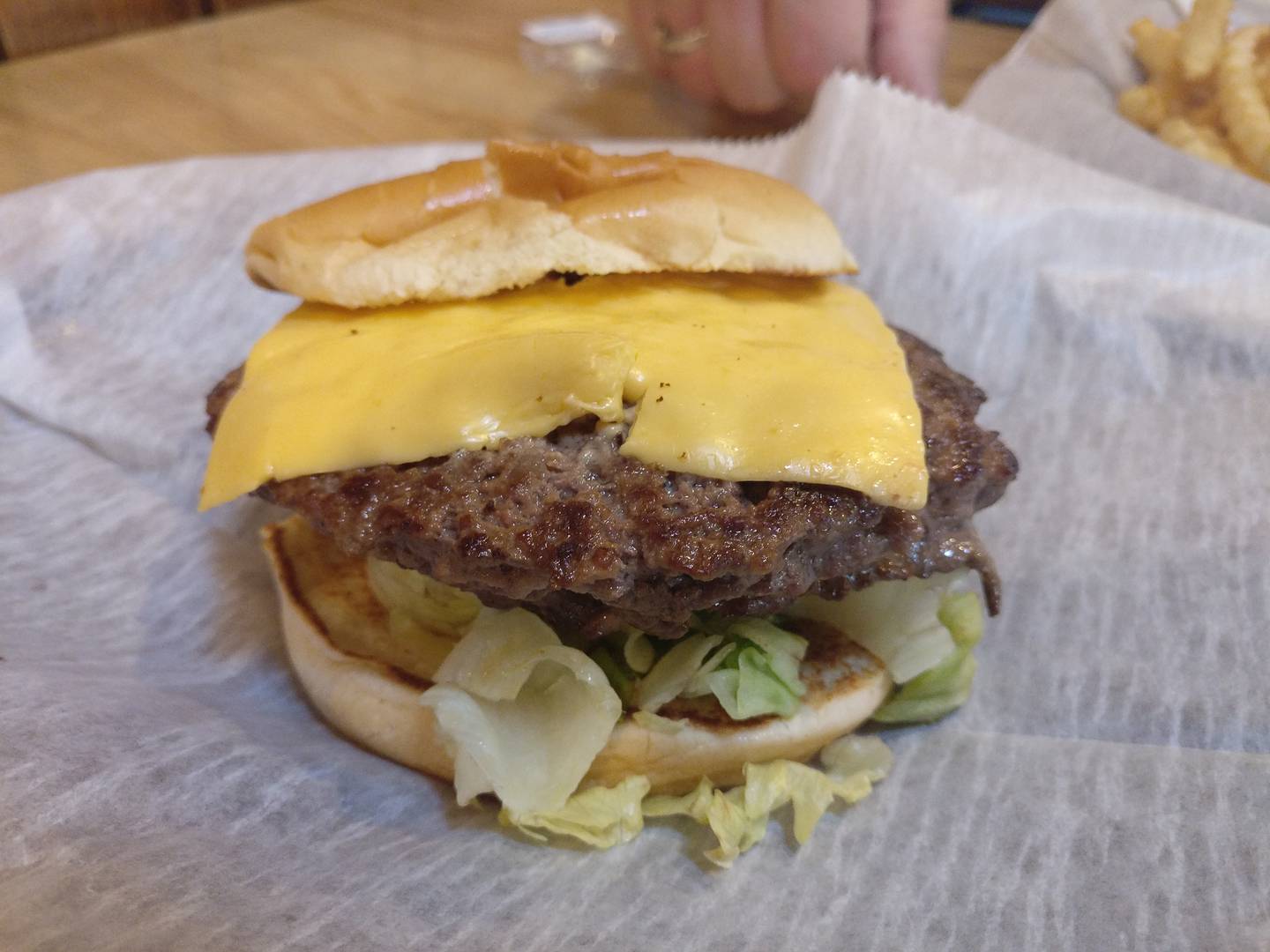 I had seen positive reviews for the burgers, which are available with different sized patties. Planning on leftovers, I ordered the half-pounder, and requested lettuce, tomato and cheese from the topping choices. It was nicely grilled, juicy and flavorful atop a tasty bun.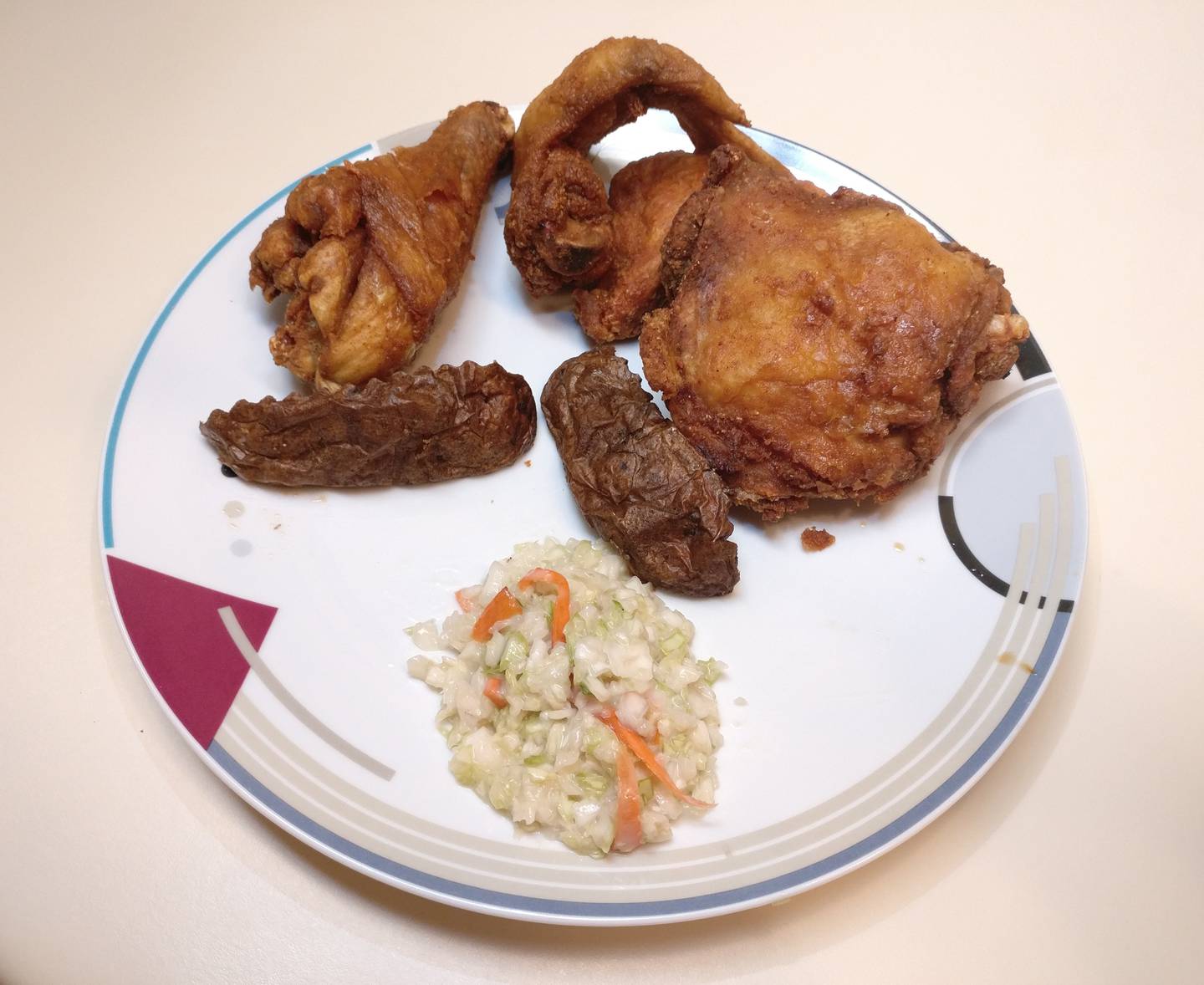 On a different day, we placed a carryout order for the fried chicken, which takes about 25 minutes to prepare. It arrived home crispy and hot.
The Elms restaurant, operated by a mother-and-son team, is open Monday through Saturday, and does not accept credit cards. It has outdoor picnic tables in front and on the back deck on the wooded lot.
We're glad we were introduced to a neighborhood institution.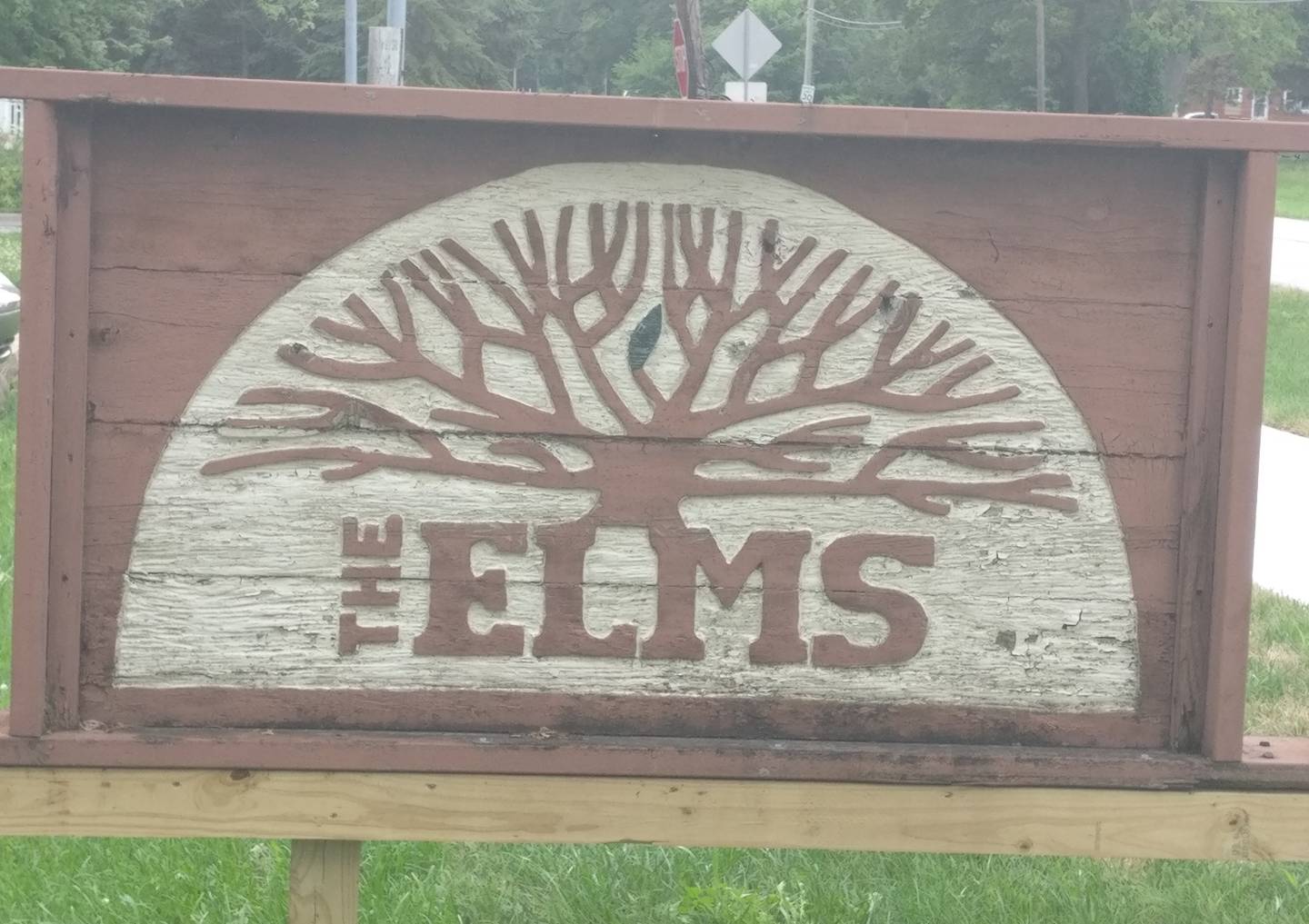 • The Mystery Diner is a newsroom employee at the Kane County Chronicle. The diner's identity is not revealed to the restaurant staff before or during the meal. If the Mystery Diner cannot recommend the establishment, we will not publish a review.
IF YOU GO
WHAT: The Elms
WHERE: 912 Main St., Batavia
HOURS: 10 a.m. to 6 p.m. Monday through Saturday
PHONE: 630-879-1194