In the late 1980s, Nike released commercials featuring multi-sport professional athlete Bo Jackson trying a variety of sports with the tagline, "Bo Knows."
Hall baseball coach Tom Keegan knows a local athlete made in the same mold – Red Devil senior Mac Resetich.
"I'm dating myself by remembering those old Nike commercials with Bo Jackson, and that reminds me of Mac," Keegan said. "You give him a ball and he can figure out the rest."
Resetich played football in the fall, then basketball in the winter before baseball in the spring, and never considered dropping a sport to specialize in another.
"I loved playing all three sports and I didn't want to specialize," said Resetich, who played varsity in all three sports all four years. "I didn't know which one I'd want to specialize in. What I like about being a three-sport athlete is playing and competing in sports throughout the whole year every year."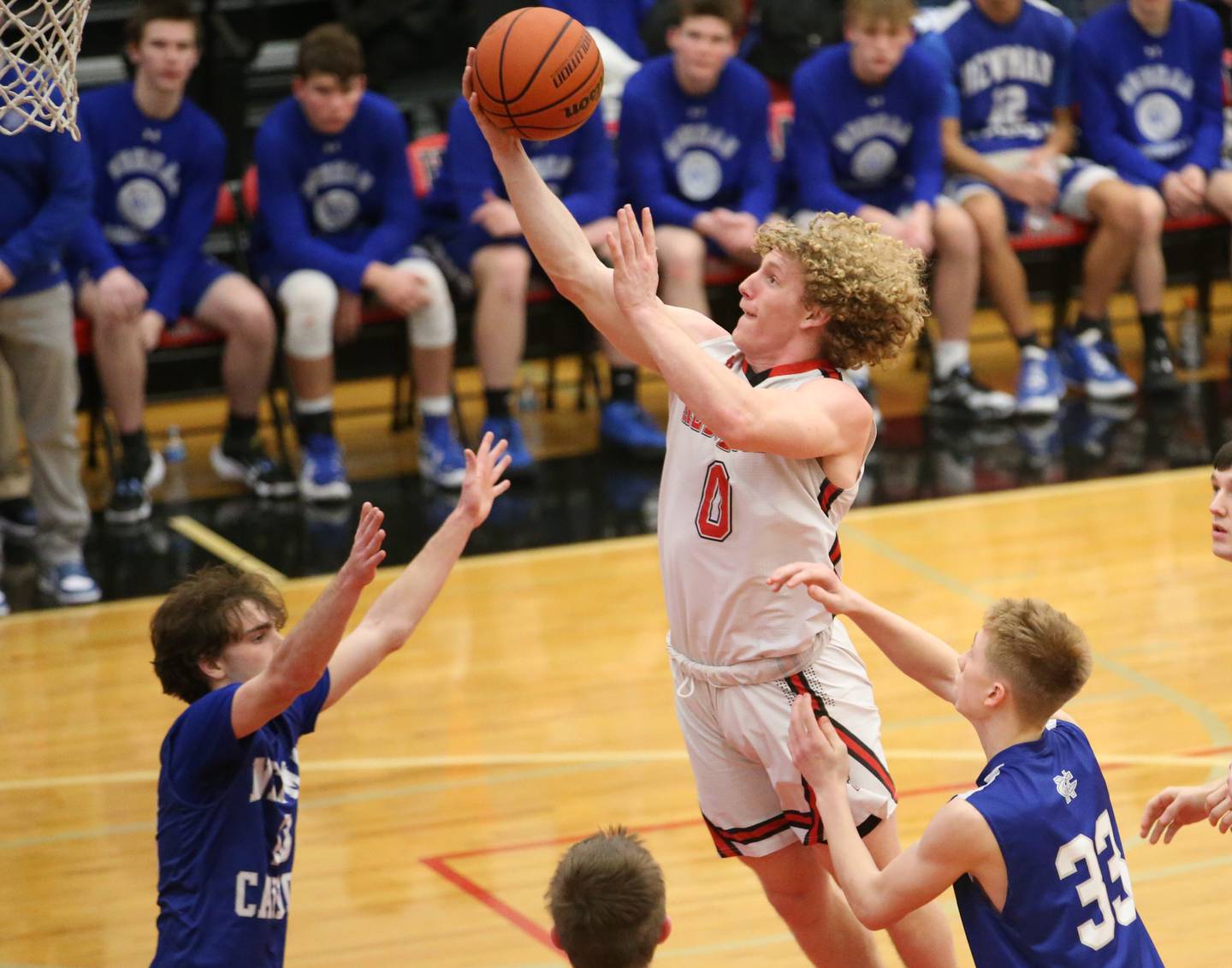 Resetich is arguably one of the best three-sport athletes to come through not only Hall High School but the entire Illinois Valley, and his senior year is one that will be remembered for a long time.
Resetich was co-BCR Football Player of the Year, First-Team BCR All-Area in basketball, and the BCR Baseball Player of the Year.
He put up astronomical numbers in all three sports and broke several records along the way.
For all he accomplished this year, Resetich is the 2022-23 BCR Male Athlete of the Year.
"I feel like I went out and gave it all I had and performed the best I could through the three sports," Resetich said.
"He's truly one of a kind. I've never coached anyone like him, and I probably will never coach another like him. He definitely deserves everything he's gotten – all the awards and scholarships. He went out and worked for it. Nothing was given to him. He definitely earned it."

—  Mike Filippini, Hall basketball coach
When the football season started in the fall, Resetich was planning on playing baseball at a junior college.
But he performed so well in leading Hall to a 5-5 record and a playoff berth that instead he earned a football scholarship to the University of Illinois.
"He went from a junior college baseball prospect who wasn't really looked at as a football prospect to getting a scholarship to Illinois in one season," said Hall basketball coach Mike Filippini, who also is an assistant football coach. "That shows how much talent he has and how much drive he has to be good. A story like that hardly ever happens the way it happened for Mac this year."
With Randy Tieman returning as coach, Resetich moved from running back to quarterback, and the offense centered around Resetich, allowing him to read the defense and choose where to run.
Resetich's combination of speed to outrun defenders and strength to run them over allowed him to run for 2,227 yards and 30 touchdowns, which are both school records. He also set school single-game records with 429 rushing yards and seven TDs against Mendota.
"The football season, I thought, was big enough for him, but he did it in basketball and baseball too," Tieman said. "He put up numbers in everything like they were video games. He had a phenomenal year."
In basketball, he averaged an area-best 23.8 points per game along with 7.2 rebounds and 2.8 steals per contest. Resetich finished as Hall's No. 2 career scorer behind Shawn Jeppson, and he would have had a shot at the record had he not suffered a broken leg freshman year and had a shortened sophomore season because of COVID-19.
"I estimate he lost between 30-40 games," Filippini said. "I don't know if he would have caught Shawn, because he was about 500 points away, but he would have been awful close. But he's the second all-time leading scorer at Hall, and that's probably his third sport."
Resetich capped his senior year by leading the Hall baseball team to a sectional championship.
He topped the area in batting average (.593), triples (8), doubles (14), runs (70) and steals (49), while ranking second in home runs (5) and RBIs (38).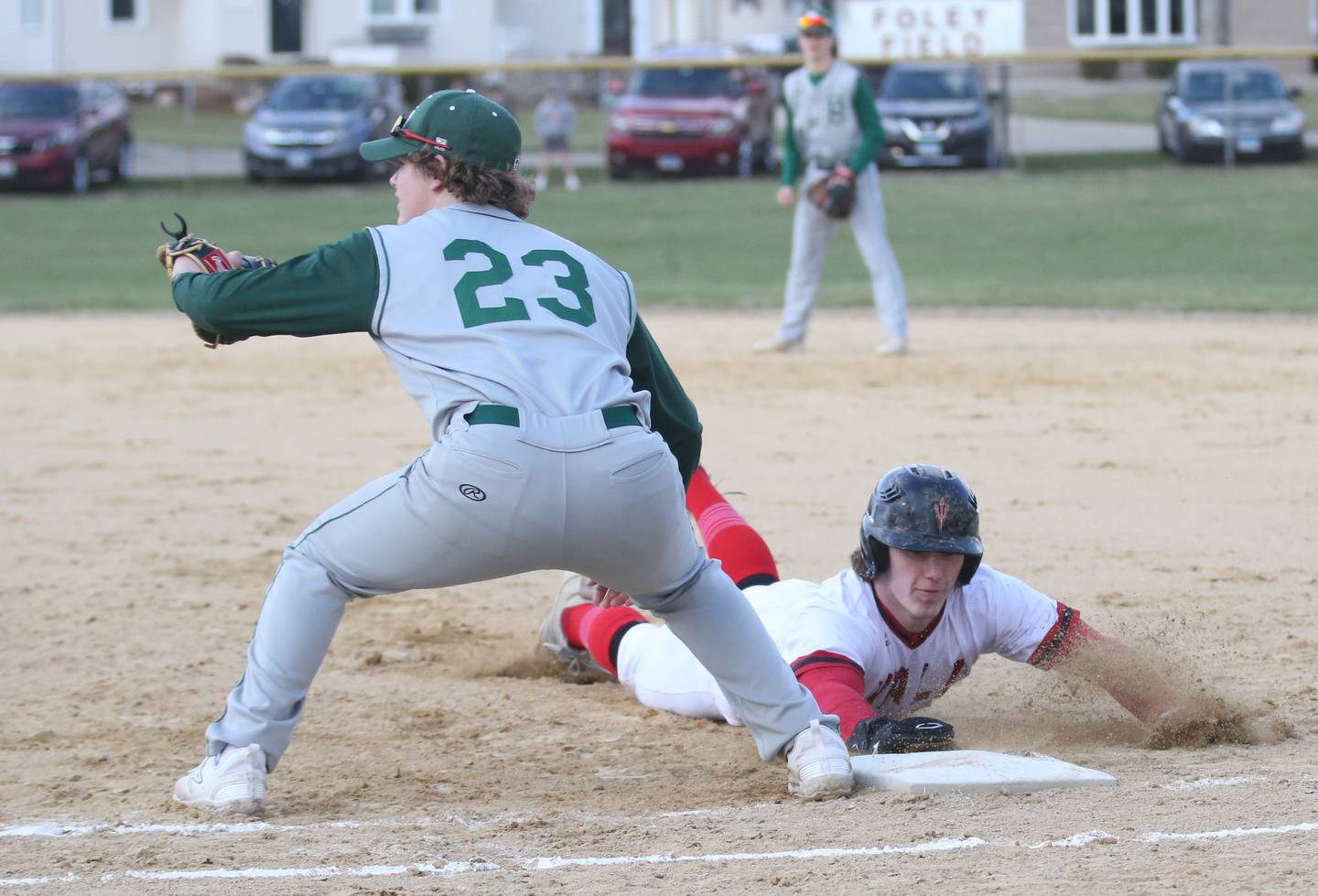 While Resetich obviously was blessed with natural athletic ability, and he credited his football success to being "bigger and faster than everybody," all three of his coaches say he worked extremely hard to reach an elite level.
"Mac puts the work in," Tieman said. "He's in the weight room every day. He does what he's supposed to do. He doesn't miss practice. He has a good attitude all the time. He's a great leader.
"I hope the underclassmen look at him and go by his example. To have a teammate like that who never puts himself above anybody and did what was best for the team all the time, that's big for me."
Filippini said he actually tried to get Resetich to back off at times.
"I would get mad at him during basketball because we'd have a two-hour practice then he'd go lift and he'd be dead the next day at practice," Filippini said. "I kept telling him, 'You probably need to back off.' The answer was always no. That's Mac. He was never going to stop working.
"A lot of kids have the talent Mac has, but very few have the ability to just keep working, keep getting better and keep getting stronger. What set him apart from a lot of other great athletes in our area is that extra drive to just be better and better.
"He's truly one of a kind. I've never coached anyone like him, and I probably will never coach another like him. He definitely deserves everything he's gotten – all the awards and scholarships. He went out and worked for it. Nothing was given to him. He definitely earned it."