STREATOR - The 10th annual La Salle County Cross Country Invitational hosted by Streator High School at The Eastwood on Saturday morning saw new champions across the board from the 2020 running of the relaxed but highly anticipated event.
The Ottawa Pirates halted Seneca's run of girls team titles, edging the Fighting Irish by one skinny point, 33-34, with Ottawa's pack mentality — led by Grace Carroll's third-place finish and six more Pirates finishing in the top 12 — winning the day despite the Seneca duo of Evelyn O'Connor (19:08.0) and Ashley Alsvig (19:38.2) finishing one-two in the individual standings.
"I got a cramp today, but I just finished it out," Carroll said. "I figured once I finished faster, (the cramp) would be over.
"We have a really good top seven girls, and we're all pretty close together in races, so that helps our team's points."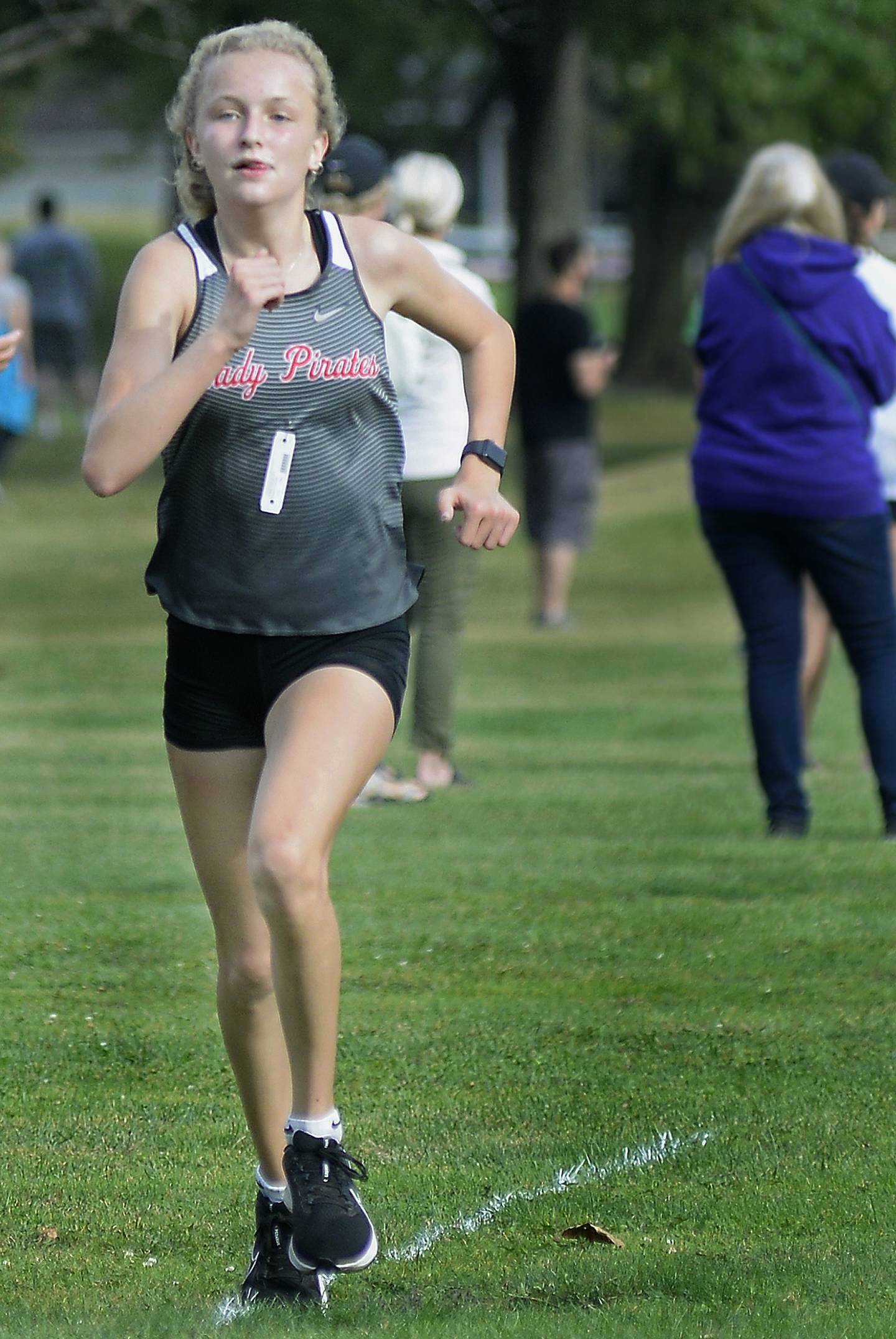 Finishing close behind Carroll were OHS teammates Kendra Martin (5th, 20:35.3), Gianna Corsolini (6th, 20:47.4), Eva Heimsoth (9th, 21:21.6), Lainey Billings (10th, 22:01.7), Addy Miller (11th, 22:14.3) and Megan Smelko (12th, 22:27.8).
O'Connor took the county title from Carroll, however, leading throughout the three-mile race … a fact that kind of concerned her.
"19:08 is a PR," O'Connor said. "I was actually hoping to break 19 (minutes), but it's pretty good, I guess. I was excited for this one … and it was pretty fun.
"I was hoping to win, but then when I started out in the lead, I was like, 'Oh, boy!' because I never start at the front."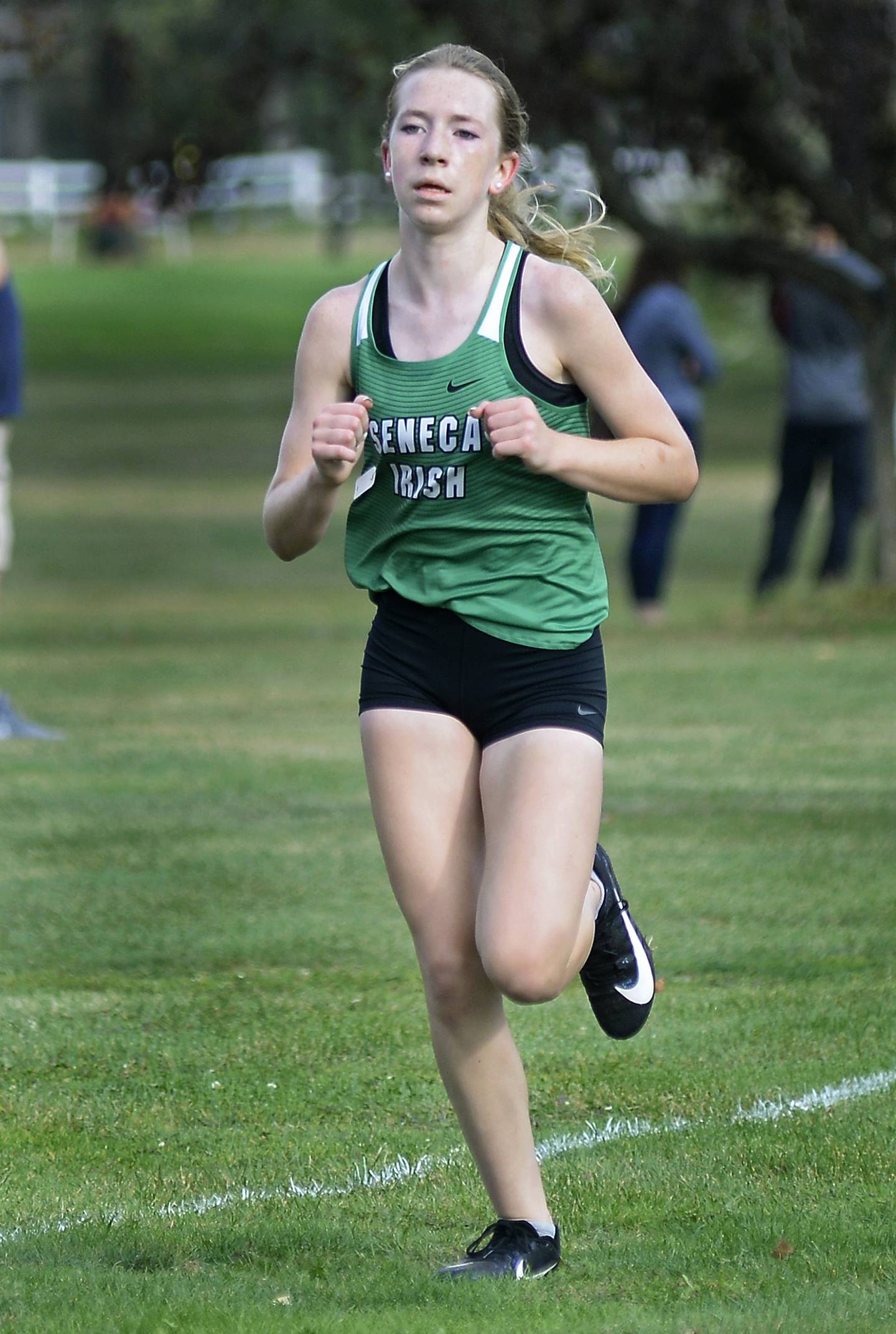 Audrey Jenkins (7th, 20:55.7) and Gracie Steffes (8th, 21:13.3) also scored top-10 finishes for Seneca to earn all-county honors. The lone female runner not from Seneca or Ottawa to finish in the top 10 was Maggie Jewett (4th, 20:25.9) for fourth-place Marquette.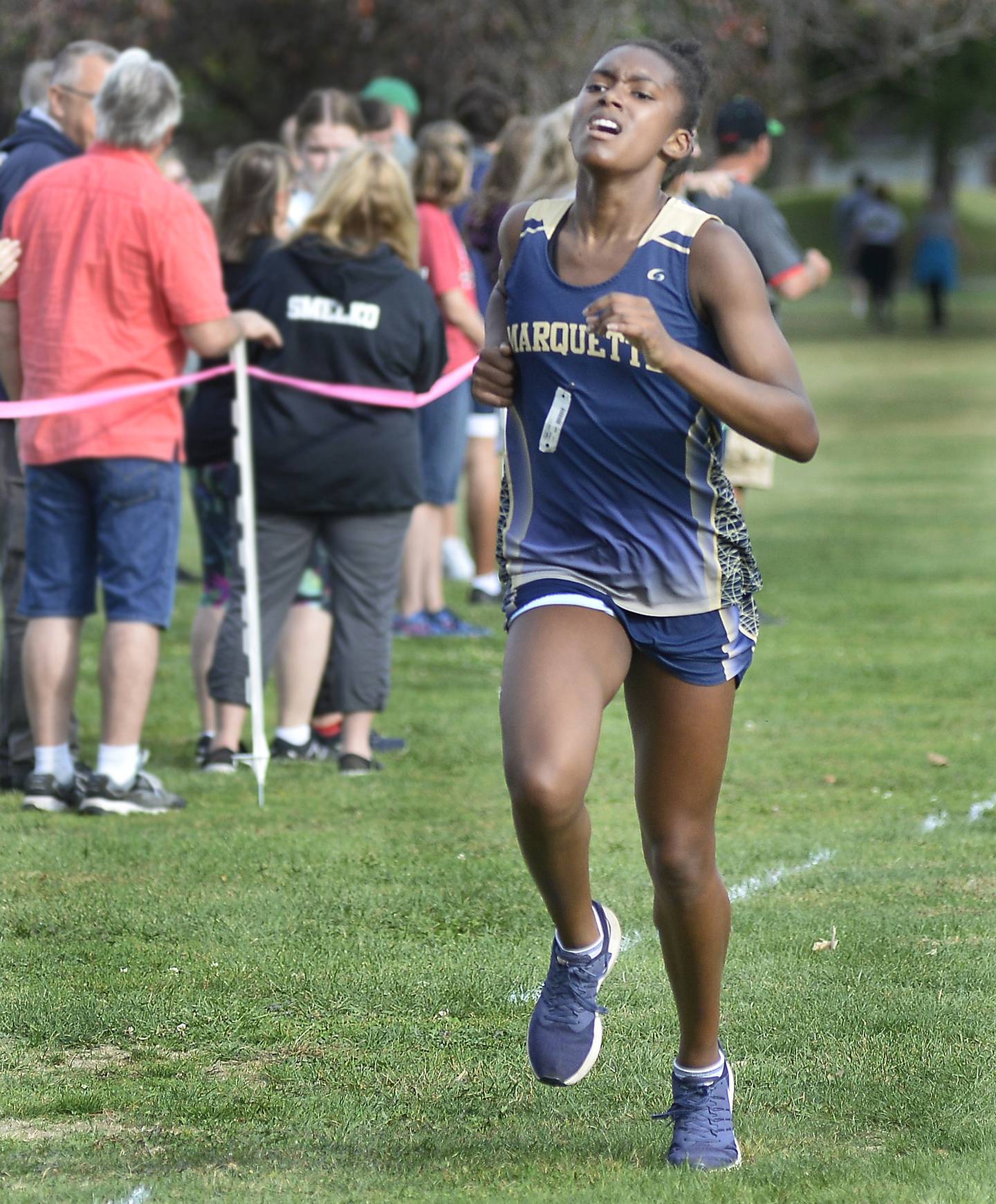 L-P was third and Streator fifth, with Mendota not fielding a full girls team.
Also finishing in the top 22 were: for L-P — Mallely Ontiveros (13th, 22:44.6), Karina Moscosa (14th, 22:49.5), Briana Pijanowski (15th, 22:54.6) and Anya De La Luz (20th, 23:31.5); for Ottawa — Hailey Larsen (16th, 23:02.7); for Seneca — Keeli Pumphrey (17th, 23:11.0) and Natalie Misener (19th, 23:14.5); for Mendota — Aliza Salinas-Cervantes (21st, 23:42.0); and for Streator — Abby Pierce (18th, 23:13.1) and Lily Kupec (22nd, 23:47.7).
The boys race was a three-man game throughout, with L-P ace Ryan Hartman (1st, 16:29.0) distancing himself down the stretch from Seneca's Austin Aldridge (2nd, 16:43.5) and Streator's Kody Danko (3rd, 16:50.2) to claim his first county title and lead La Salle-Peru to the team championship.
"I definitely had this one circled in my mind," Hartman said. "Kody from Streator and the Seneca kid really pushed me today, and that helped me go faster and have a strong finish.
"I was hoping to PR today because it's a nice, flat course and good weather, but if it's around 16:30, I'm good with that."
"I had (Hartman and Aldridge) in my sights the whole race, it's an open course," Danko said, "but with being sick all week, I just ran slow. I'm not sure what my time was, but I know I ran slow. I was expecting to be up there with Ryan and possibly win it.
"It's only my second year, though. I'm just getting started."
The all-county top-10 from there went L-P's Matt Beard (4th, 17:04.9), Seneca's Brady Danek (5th, 17:29.7), Mendota's Anthony Kelson (6th, 17:40.7) and Alex Hermosillo (7th, 17:51.4), Ottawa's Liam Tipple (8th, 18:14.5), Seneca's Chris Poyner (9th, 18:25.8) and Marquette's Jimmy Lawsha (10th, 18:35.2).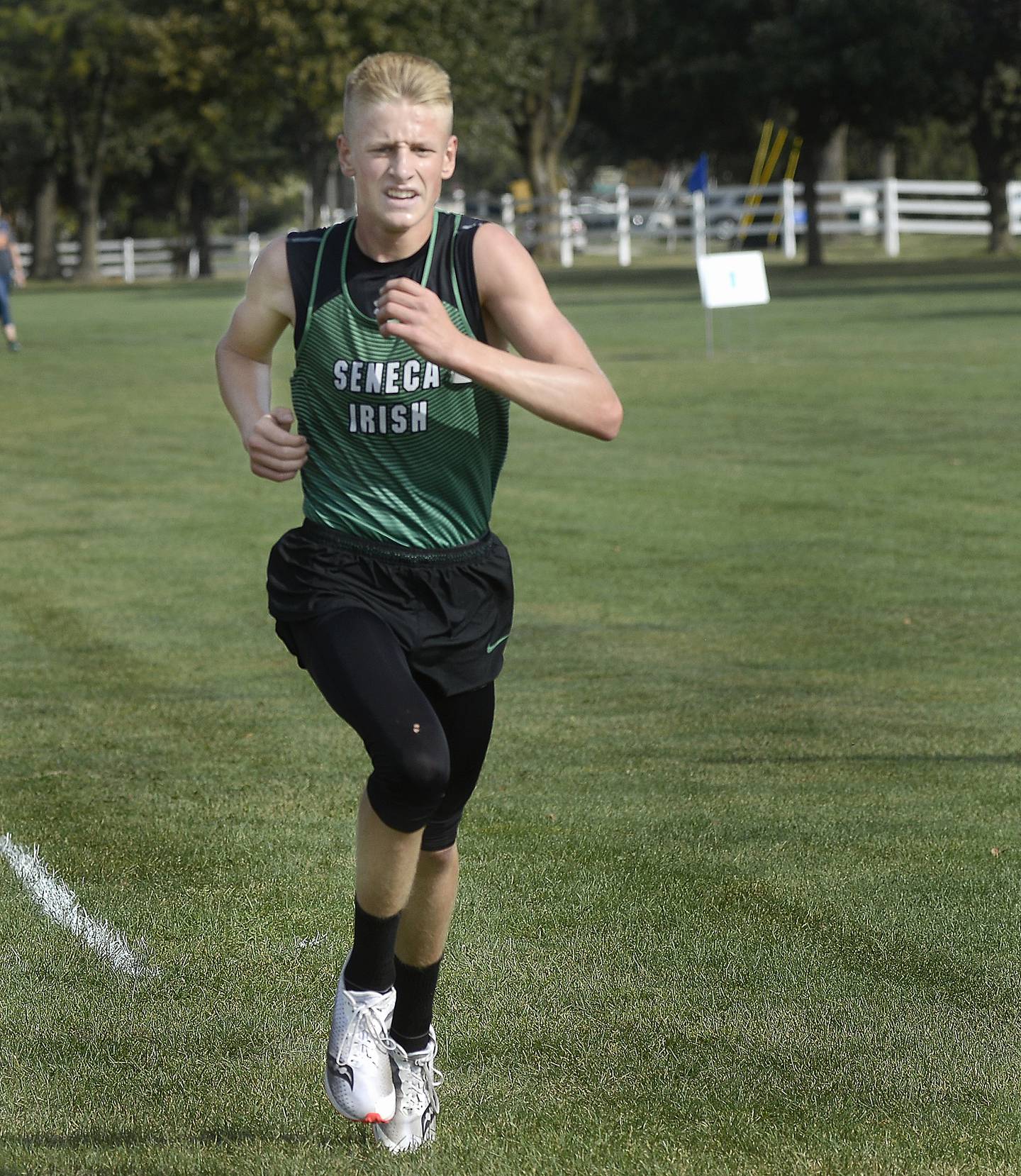 Other finishing in under 20 minutes included: from L-P — Cooper Vaske (11th, 18:39.9), Connor Fundell (15th, 19:21.7) and Kevin Rynke (18th, 19:33.0); from Mendota — Andrew Stamberger (12th, 19:06.6) and Dagen Setchell (13th, 19:10.1); from Ottawa — Cole Smelko (14th, 19:16.8) and Daniel Reinhardt (22nd, 19:57.9); Seneca's Holten Struck (16th, 19:29.3) and Drew Danek (20th, 19:39.3); and Streator's Nick Adams (17th, 19:29.5), Cooper Spears (19th, 19:37.8) and Ryan Seaton (21st, 19:55.9).
L-P won the team boys title 46-50 over runner-up Seneca, with Mendota finishing third, Streator fourth and Ottawa fifth.