Teegan Davis has taken a lot of hits and dished out his share on the football field for the Princeton Tigers.
The All-State quarterback took the biggest hit of his athletic career off the field Saturday.
Competing in the Illinois Prep Top Times Championships in Bloomington, Davis suffered a devastating knee injury landing on his first attempt in the triple jump.
He tore three ligaments in his left knee and suffered nerve damage.
The University of Iowa football recruit was examined by doctors Tuesday in Iowa City and is scheduled for surgery next week.
"He'll have surgery next week and hopefully everything goes good and he can move on," his father, Spencer, said. "They got him scheduled to try to get everything fixed. It's going to be a long road to recovery. He'll get through it. He's a tough boy."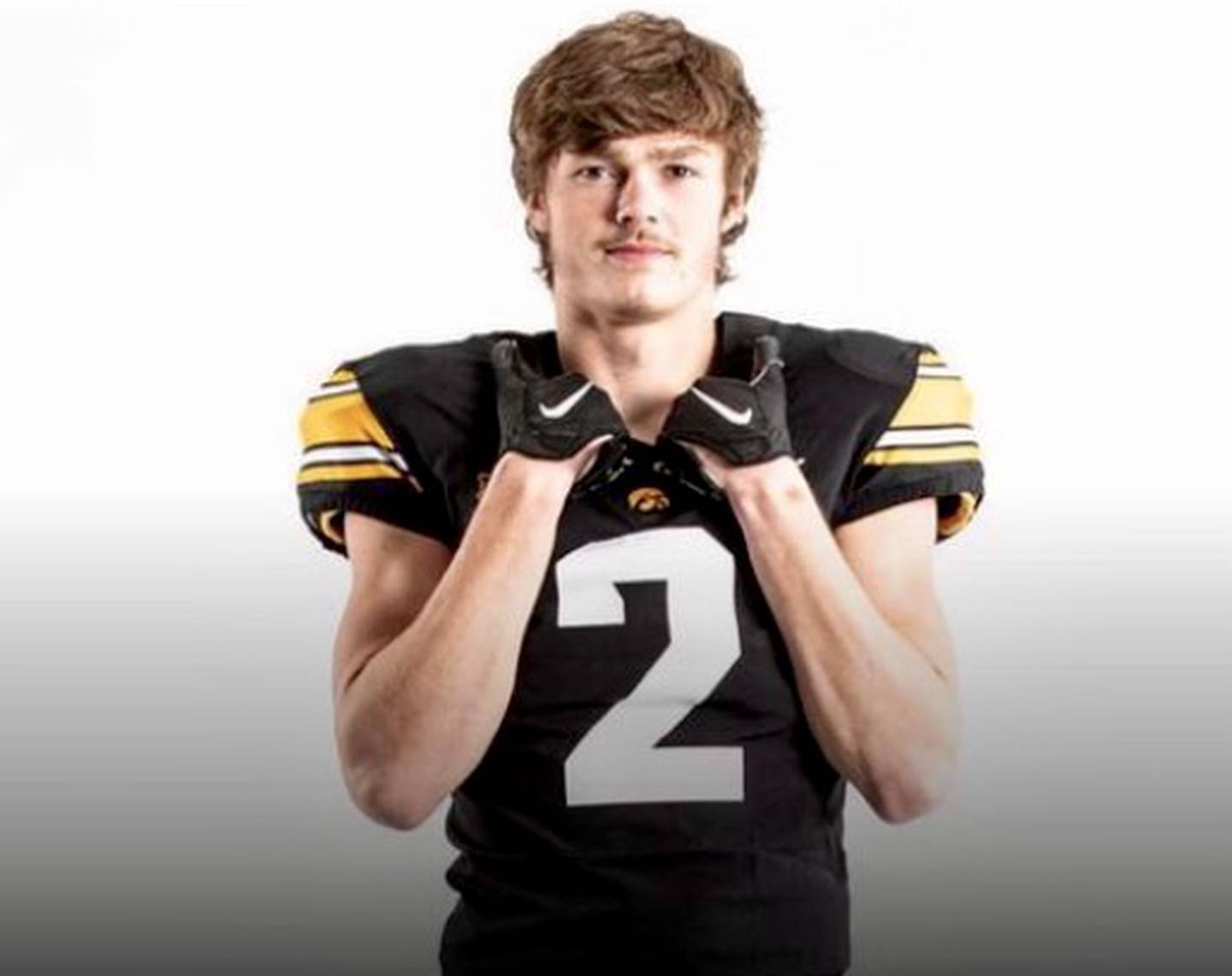 Spencer Davis said Iowa has stood by his son every step of the way.
"We called them right away," he said. "They've been awesome. Iowa's been real good to him. They've been incredible people at that institution, doctors, football coach or whatever."
Davis' full-ride scholarship remains intact, Spencer Davis said.
"They said, 'Don't even worry about it. When you become a family member here, you're a family member. We'll take care of him,'" he said.
An Illinois High School Football Coaches Association Class 3A All-State first-team selection, the senior quarterback accounted for 37 touchdowns and more than 2,400 yards of offense with his arm (1,638 yards, 20 TDs), and legs (766/17). Also excelling on defense, Davis was recruited by Iowa to play defensive back.
He led the Tigers to the Class 3A quarterfinals for the second straight year, falling to eventual state champion IC Catholic Prep.
Princeton track coach Dan Foes said he is heartbroken over the injury.
"We all know what type of athlete Teegan is. He has always been a great kid to be around. He makes it fun for all parties involved. He has an infectious smile when he is around," Foes said. "He knows when to be serious and when to be lighthearted. He has always been a leader for our team. Athletes marvel at what he does and coaches admire him."
Foes called Davis the greatest athlete he has ever been around and one of the smartest athletes he's been around in all of his sports.
"He's also one of the greatest competitors I have been around, which he gets, honestly, from his family lineage," Foes said. "His competitiveness is what I think will sustain him in the future. As I have said myself and heard from many others, 'If anyone can recover from an injury like this, it's Teegan.'"
Tigers basketball coach Jason Smith was devastated when he heard the news about his All-State player.
"I got sick to my stomach. No kid deserves this kind of injury, especially Teegan," he said. "It just makes my heart break for him. He has worked so hard and done all of the right things, and for this to have happen to him is just devastating.
"He's been there for everyone else, now it's time for us to be there for him. If there is anyone that will come out of this stronger and better, my money is on Teegan."
Princeton football coach Ryan Pearson said, "I'm devastated for him."