DeKALB — DeKalb resident John Walker is starting up a multi-faceted Youth Pride Foundation that aims to offer everything from AAU basketball and tutoring to youth counseling and more.
One of the first elements of the foundation will take place this summer with a series of athletic camps featuring both DeKalb and Northern Illinois University athlete standouts.
Walker is a longtime DeKalb resident, UPS employee and current member of the city's Police Citizens' Review Board, tasked with deliberating over police misconduct cases. Walker, who's also a longtime AAU coach in town, reached out to some of the students he's mentored over the years and asked them to help run the camps. He's officially filed and awaits approval for the foundation as a 501(c)(3) non-profit organization.
A'Jah Davis, a DeKalb native who is entering her senior year at NIU, said she jumped at the chance to offer something she felt was needed in the community.
"It was something I wanted to do because it will have a positive impact on the kids of DeKalb," Davis said. "There wasn't anything like that for me growing up, so I want to be that person for the kids in DeKalb, Sycamore and the surrounding areas. When [Walker] came to me and was like 'Let's mentor these kids,' I was all on board."
Davis' basketball camp will be June 24 at the DeKalb Parks and Rec Center. DeKalb graduates and NIU football starters Cole Tucker and Jordan Gandy, along with Concordia free safety and DeKalb graduate Donovan Lacey, will offer a football camp over two days in June and July. Walker said that date is not set yet.
For information, contact Walker at jnap38@gmail.com.
Walker said he also wants to offer mentorship and coaching to minority youth in the community who may not otherwise have those leaders.
"Growing up, we didn't have many role models that were able to play collegiate football," Tucker said. "We weren't able to go to any of those camps. When I heard he wanted to put on a camp, I thought it was great. Reach out to the people in the community, show them the way, what I did, how I can help them on and off the field. Anything we can do to give back to the community, I'm all about."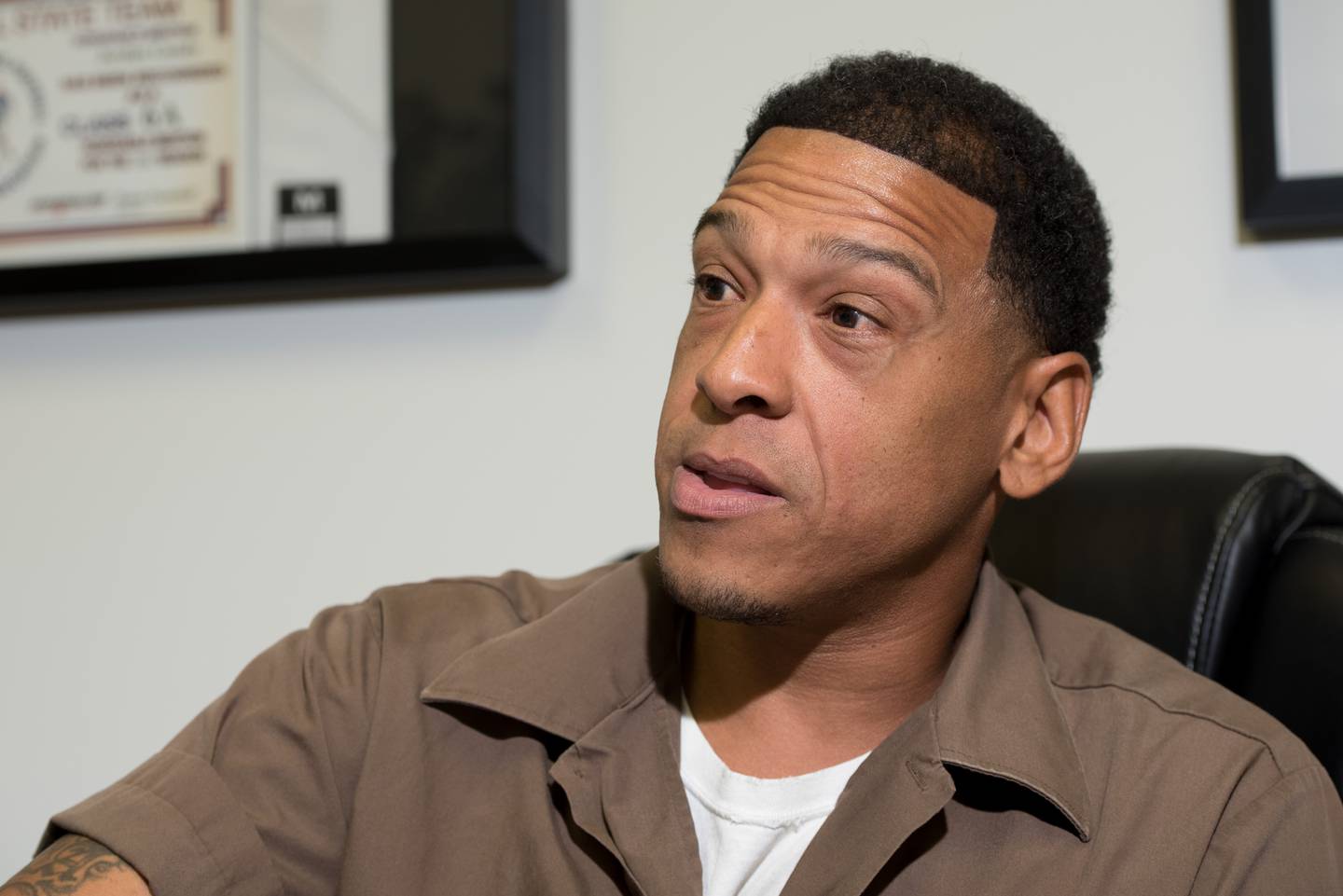 Walker said Davis has been a mentor for his daughter Jayala, who attends Clinton Rosette Middle School. That mentor aspect is what guided him to the youth club sports idea.
"My foundation is about providing a consistent support system for the youth in my community centered around sports," Walker said. "My foundation will also provide specific support for the fortunate kids who will have the chance to play at the next level in ways our local school district cannot. We are reaching out to young people, providing a safe haven regardless of talent level or name recognition."
Walker said another goal is to fill in some of the cracks that public institutions like schools or city and county programs can't reach.
"These teachers and coaches, they have a hard job to do as well," Walker said. "We can't expect our police, our teachers and our coaches to raise our kids. It really does take a village, and parents have to be willing to let other people help."
Like Tucker and Davis, Lacey said he was thrilled to help out Walker, who he called an honest coach and mentor who doesn't sugarcoat and isn't afraid to dole out the tough love.
"I know where's he coming from ... with how people who are less fortunate don't have many opportunities to showcase what they are able to do." Lacey said. "I feel like it is giving back because John has done so much for me in my life and I feel like the way he has helped me, or other people I know, it's good to give the next generation the same or maybe even better opportunities."
Walker said he's already received some sponsorships and donations and is already planning to start an AAU travel team after the summer camps.
Walker's wife, Amy, a Sycamore schoolteacher, will oversee the tutor program for the foundation. They're also looking for some counselors to join.
"As a Black man, I feel like it's my responsibility to be a mentor for minorities in my community," Walker said. "It's my responsibility to fill the void where our school systems sometimes fail. My foundation is about connecting with young people to deal with real social issues, whether it be family complications, socioeconomic self-esteem or just simply young people wanting to be a part of something positive."