DeKALB – The list of injured Huskies continues to mount after last week's 31-23 loss at No. 7 Kentucky.
As is his style, coach Thomas Hammock didn't give details on who may be back or who may be out this week. He did say he liked the progress of quarterback Rocky Lombardi, who injured himself sliding against Vanderbilt and missed the Kentucky game.
But his status, along with the status of everyone who was hurt before or during the Kentucky game is unknown. And that's a list that includes Lombardi, Marques Cox, Shemar Thornton, Jordan Gandy, Eric Rogers, J.J. Lippe and Miles Joiner.
So instead of the weekly look at three top guys, here's a look at three players who may have a bigger role because of injuries ahead of them at their position.
Cyrus McGarrell, freshman cornerback
With Gandy and Rogers missing the Kentucky game, McGarrell got the start against the Wildcats and made three tackles. It seemed the Wildcat offense targeted him, and Kentucky did have success in the air. But that's also an offense with a future NFL player at quarterback and maybe four of them at wide receiver.
If he ends up starting again, McGarrell will have to up his game against a Ball State team that's third in the conference in passing yards but which also has thrown four interceptions. Muncie isn't Lexington, so it should be a chance for a statement game.
Evan Buss, sophomore left tackle
When Marques Cox went down against Kentucky, it was the second big offensive line shakeup of the season – J.J. Lippe hasn't played since Week 1, with John Champe in his place. And this is from a line that had four returning starters that missed one game last year.
Champe has been filling in for Lippe, and now if Cox is to miss time, it will be Buss filling in for him. Although pass protection has been great, and the team doesn't really give up sacks, run protection hasn't been as strong. Again, a shift to MAC play against a team that allows 169 yards on the ground per game could help and should provide Buss a chance to show just how deep the NIU offensive line is.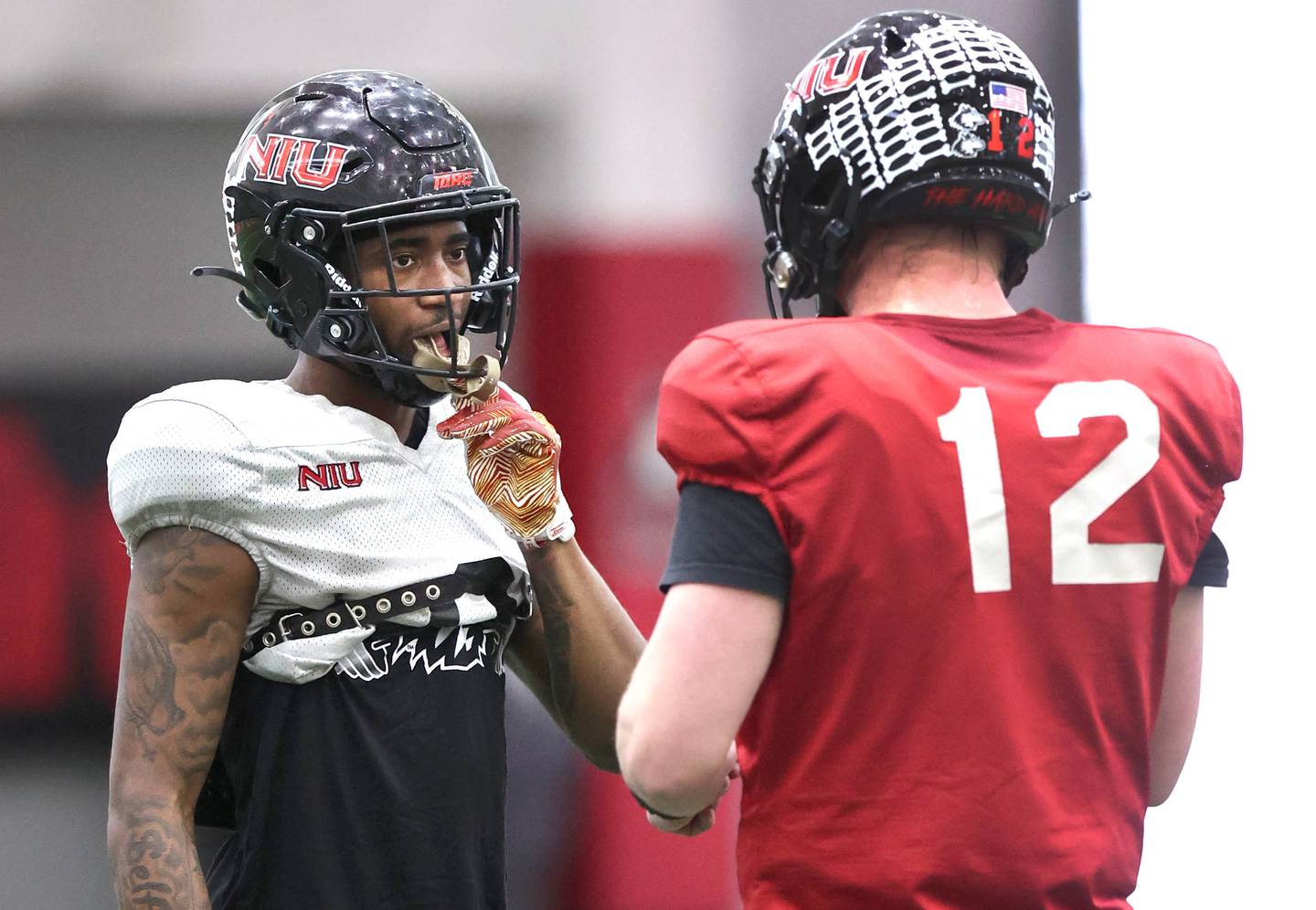 Fabian McCray, sophomore wide receiver
With Trayvon Rudolph hurt in the preseason, the receiver position already was thin. Now with Thornton potentially out, Hampton or Lombardi is going to need targets beyond Cole Tucker. Kacper Rutkiewicz has been good in stretches, but McCray always has been on the cusp of a breakthrough.
On Saturday, he had two catches for 33 yards but was targeted six times, tied for the most on the team with Tucker and tight end Tristan Tewes, who caught all six attempts for 37 yards and two scores. With Thornton possibly out, McCray is going to have to make the most of his opportunities.
Last week
We went with: C.J. Brown, Rutkiewicz and Harrison Waylee
What they did: Brown had four tackles and almost came up with a critical interception in a tie game that could have changed the course of the game. He dropped it and the Huskies gave up a touchdown on the next play. Waylee was the leading rusher with 18 carries for 63 yards. Rutkiewicz was targeted only once, a 63-yard gain.