From what Rashon Burno has seen of the 2020-21 Northern Illinois men's basketball team, the Huskies' new coach said he feels the team is talented but needs a confidence boost.
In his introductory news conference Monday, Burno said that when he wasn't getting his Arizona State team ready for a game – he was an assistant under Bobby Hurley – he watched some NIU games during his interview process.
He saw a team not only go 3-16 under two coaches but miss seven games because of issues with the coronavirus.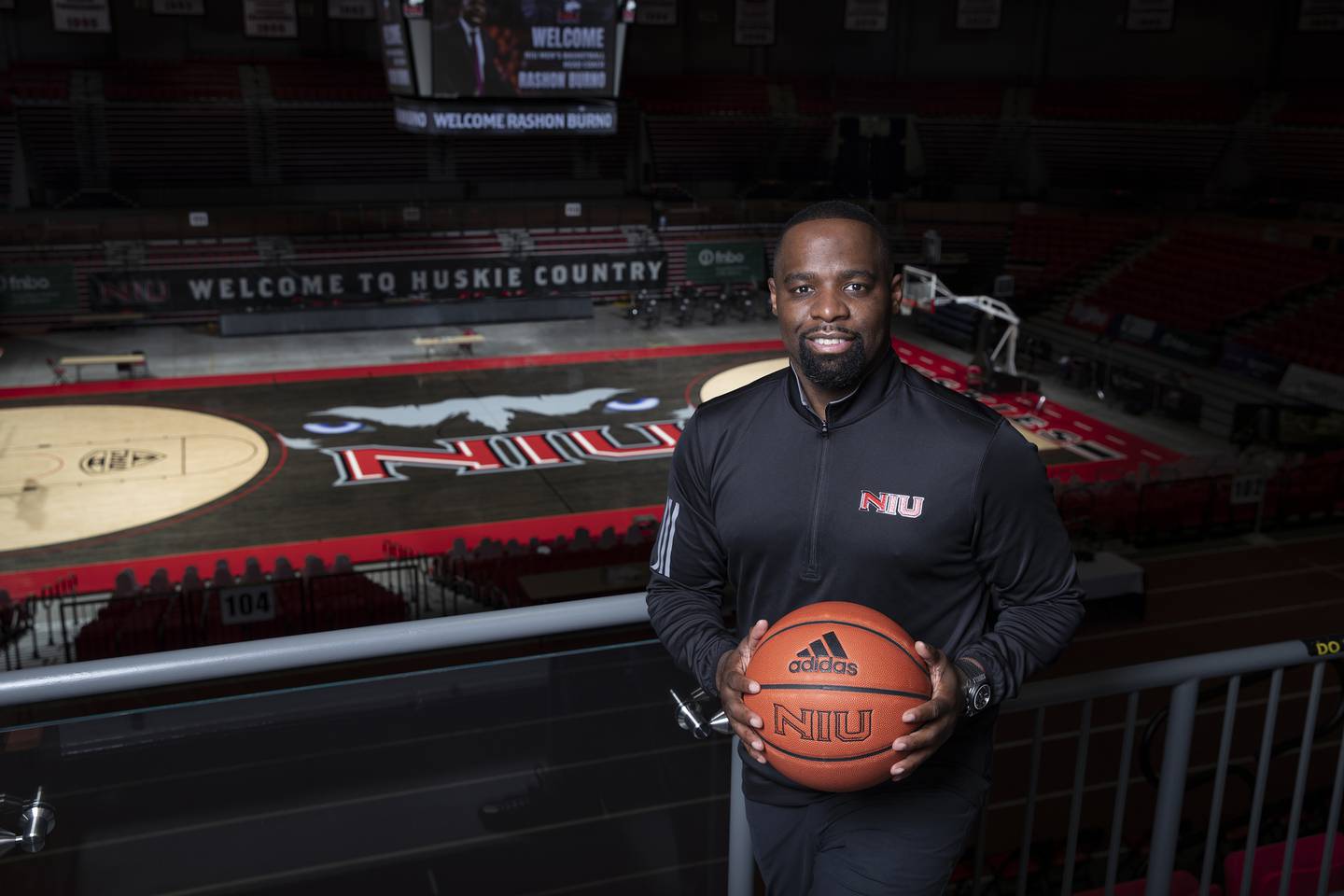 "There's talent there. These guys had a tough situation in January," Burno said. "Like most teams, they're battling COVID, with a month stop I think it was. There's talent there. In talking to them, I can tell losing a lot of games does something to your confidence. My job in regards to evaluating starts today. I'm confident in what I bring to the table and the staff I'll bring to NIU, how they will make an impact and invoke change on the young men we have in the program."
[ NIU names Rashon Burno as men's basketball coach ]
Burno said a big draw to the job was that he felt the athletic department and the school shared a vision with him, one big on community.
"When I got the call I was extremely excited because this was somewhere I wanted to be," Burno said. "I want to be a part of the family and I'm very, very fortunate."
Before Arizona State, Burno had stops at Florida, Manhattan and Townson. He coached the Gators' backcourt during the team's 2013-14 season, in which the school posted a 30-game win streak and the SEC's first 18-0 season.
His first coaching gig was as head coach at Marmion Academy in Aurora from 2007 to 2010. He also played point guard at DePaul.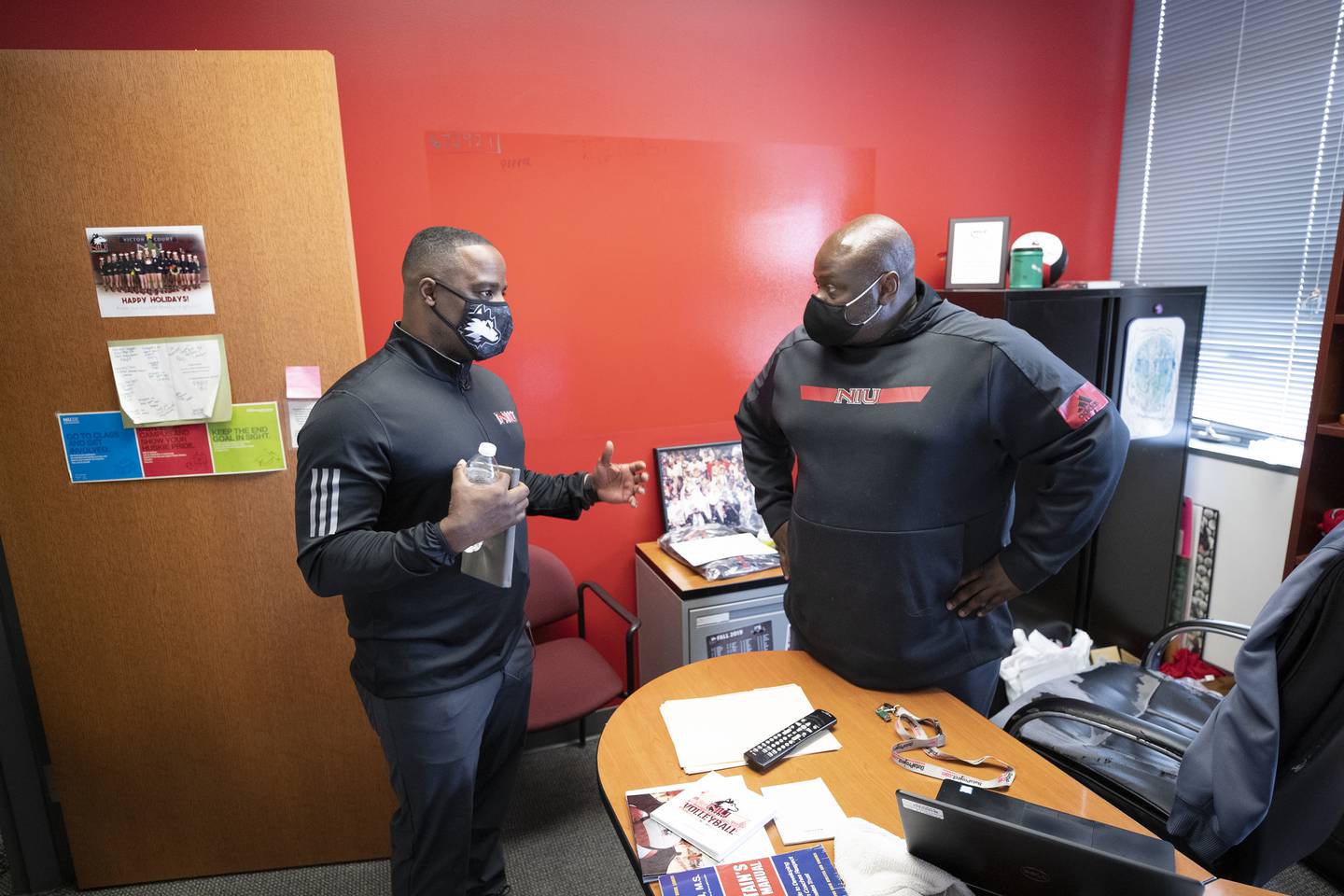 Burno takes over for interim coach Lamar Chapman, who was named to the position on Jan. 3 after the team fired 10-year head coach Mark Montgomery.
The school fired Montgomery after a 1-7 start to the year and losing their first three MAC games. The Huskies went 2-9 under Chapman and ended the season with a 79-74 win on Friday against Central Michigan. The win snapped a six-game losing streak.
[ NIU AD Sean Frazier: Getting a jump on men's basketball coaching search a 'secret weapon' in hiring Rashon Burno ]
Atheltic director Sean Frazier called it a big-time hire, in part because of his familiarity with the Chicago area and Illinois in general.
And while Burno said he has national connections he plans on using to fill in some gaps, the top priority is recruiting locally.
"If you look at some of the great programs that exist today, you have to protect home," Burno said. "You have to protect home. That's going to be priority one, two and three. We'll branch out where we see it. But at the end of the day, we have to get the very, very best on campus and keep them here. The Chicagoland is rich with talent."
He said he witnessed that firsthand at DePaul, with players such as Bobby Simmons from Simeon and Quentin Richardson from Whitney Young anchoring the team and players and players like him filling in the edges.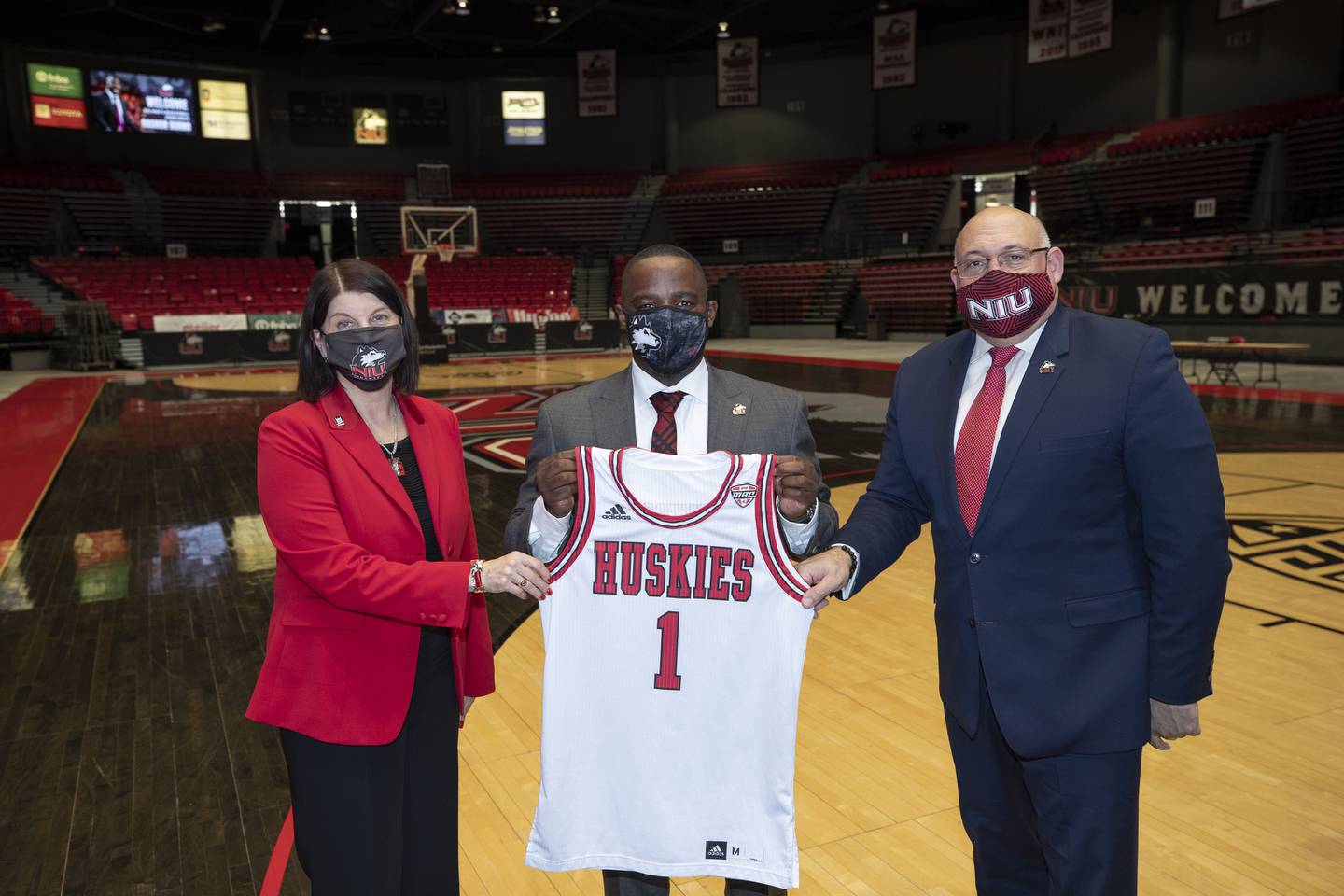 "I am where I am because those guys took an opportunity to stay home," Burno said. "I was a guy from outside the city, from New Jersey, and I saw those guys and wanted to be a part of that. You have to take care of home and that's going to be a strong emphasis."
Burno said he's already talked to the players, and set out the new guidelines and expectations for the team.
"One thing you have to be in life is accountable for your actions," Burno said. "We talked about being committed to each other. That matters. The great teams I've been a part of as a player and a coach, those guys were committed to each other. And the thing we touched on was being vulnerable. In order to be vulnerable, you've got to trust the people in your locker room and your lives.
"I told these guys I didn't recruit you here but you're my guys," he said. "From the moment I told the administration I'm taking this job, your my guys. I can't wait to get with them and learn what they're about and get to work."
According to a memorandum of understanding provided by the school, Burno's annual base salary is $350,000 for the five-year contract. Montgomery's base salary was $326,000 after his latest extension, according to a copy of the contract on the school website.
Burno can earn a $25,000 bonus for being named MAC coach of the year, $10,000 for winning the conference or being regular-season co-champs, and $25,000 for winning the MAC tournament. Burno will receiver $20,000 for an NIT appearance and $25,000 for a berth in the NCAA tournament. He can also receive up to $20,000 in bonuses for academic performance.
Hurley on Sunday released a statement about the Huksies hiring his top assistant.
"Today is a special day for the Northern Illinois men's basketball program," Hurley said in the statement. "Rashon Burno has been instrumental in our success at Arizona State. I want to thank him for spending the last six years as my partner in building this program. Rahon's knowledge for the game, commitment to our players, and passion for winning make him an elite coach who will usher in a new era of Huskies basketball."
Burno said he expects to build the program up with help from across the department and the university.
"I understand I'm not the savior and can't do this by myself," Burno said. "I'm looking forward to everyone being engaged and bringing this thing to the next level."