SOMONAUK – Children's Community Theatre South is putting 26 area children on the Egyptian Theatre stage this month in its production of the Disney Broadway musical, "Newsies."
The show features Jackson Heilemeier, 16, as Jack Kelly – the leader of the newsies that strike against the kingpins of New York City's turn-of-the-20th-century newspaper industry – and Cadee Goldstein, 18, as Crutchie – a friend of Kelly's who personifies the plight of laborers in an era before workplace safety standards.
Performances will be at 7 p.m. Friday, Feb. 10, and Saturday, Feb. 11, at the Egyptian Theatre, 135 N. Second St., DeKalb. There also will be matinee performances at 2 p.m. Saturday, Feb. 11, and Sunday, Feb. 12.
Heilemeier, a Sandwich High School student, said his character, Jack Kelly, has been enjoyable to play, although it's required him to put in a bit of work.
"It's been really fun, it's been kind of a challenge for me but I think I'm doing pretty good," Heilemeier said.
For Heilemeier, this production marks his fourth with the CCT South production troupe. The show's director, Sue Graham, said its his sixth show under her guidance.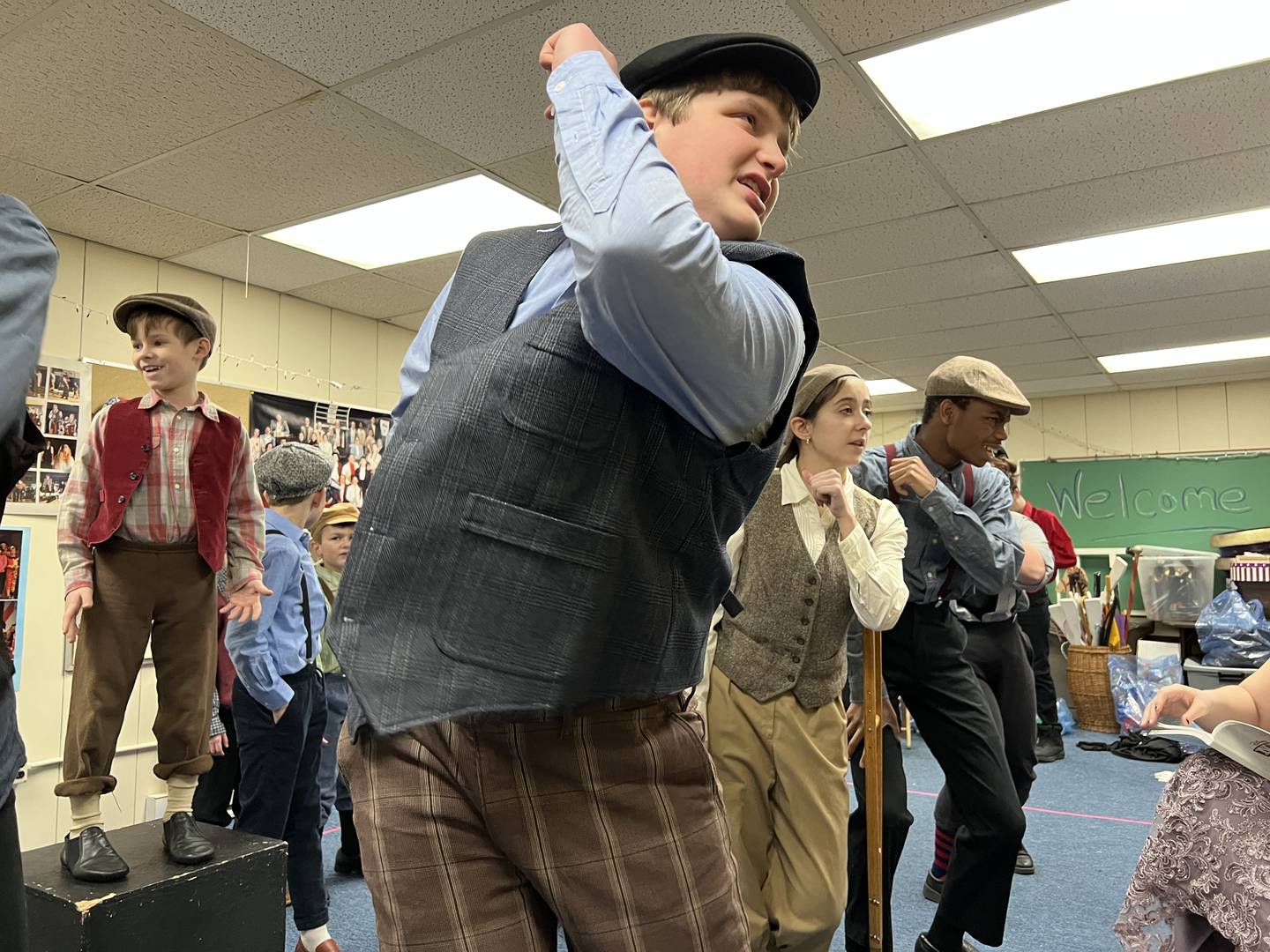 Goldstein, also a Sandwich High School student and veteran member of the group, said she was the reason Graham picked the musical for production.
"I've been doing theater since I was 13 here, and I actually was the one who tried to campaign for this show because it's my favorite musical," Goldstein said.
Graham said Goldstein's campaign worked.
"She reminded me constantly that this was her favorite show and it'd be a great show, and she talked about how like the cast was right for the kids who come out here," Graham said. "And how we haven't done a Disney show in a while, and she knows I tend to not like princess stories and so she pointed out this is Disney but not princesses."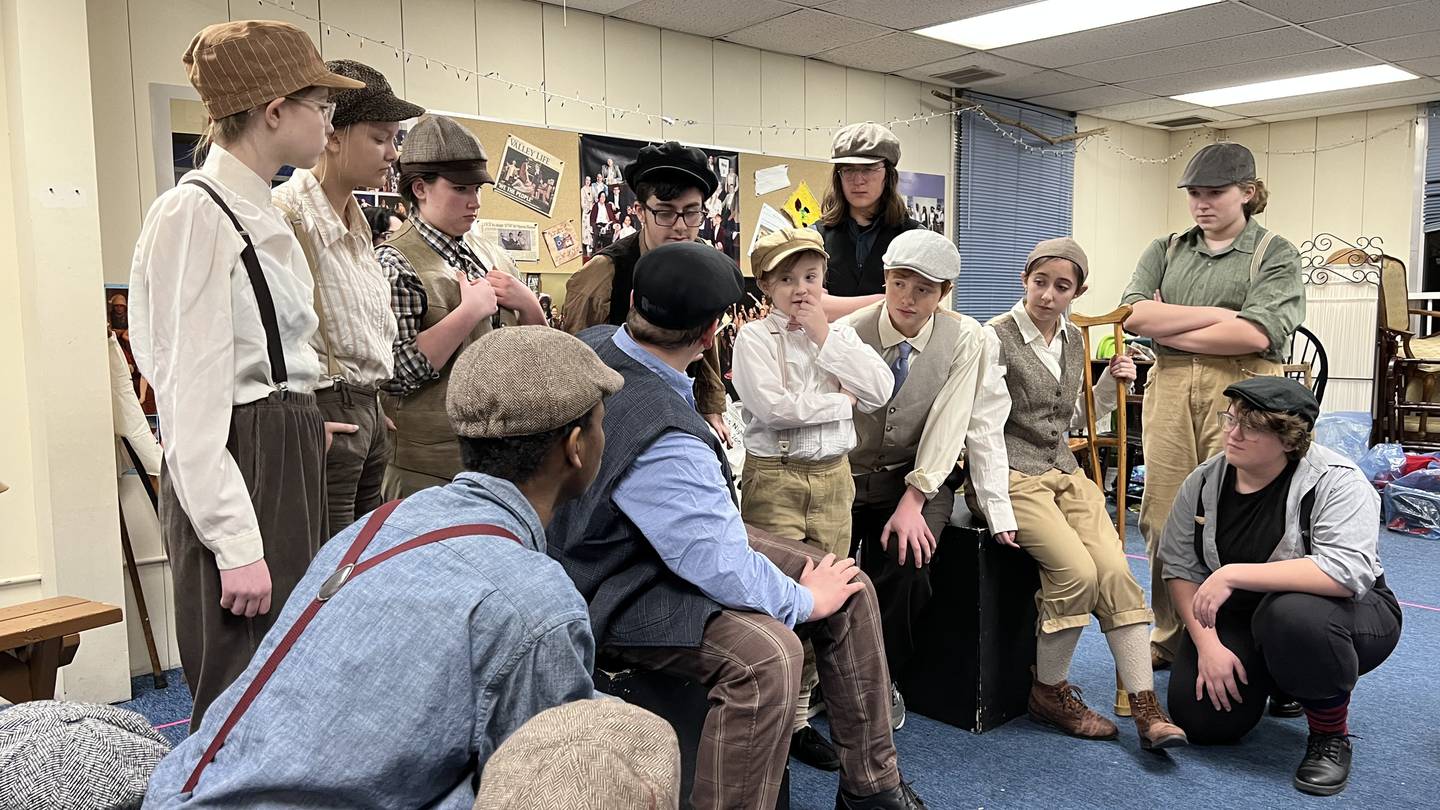 Once Graham acquiesced, Goldstein was presented with an opportunity to try out for a character she described as her "dream role."
"I've just always loved the character [Crutchie]," Goldstein said. "When I first saw 'Newsies,' I thought that he was such a sweet character and it was like, a good role but not like the lead. I love it so much."
Brendan Massey, 15, and his sister, Kiersten Massey, 10, will be playing siblings on stage when they dawn the roles of Davey and Les.
Brendan Massey's character, Davey, is new to fending for himself and his younger sister on the streets of New York City when he runs into Jack Kelly, who helps them become newspaper sellers just as the group takes up a strike.
"I like the role of Davey, he's basically Jack's like go-to man," Brendan Massey said. "I [Davey] come up with most of the ideas and stuff."
Kiersten Massey said she's "really excited," for her role in the show. At one point her character gives Jack Kelly attitude, trying to show support for her character's brother, something she agreed was fun after rehearsing the scene.
Hailey Barngrover, 16, said she'd been performing with the group since she was around 10, though she took a year off to focus on school and other priorities.
"But I came back this year and I'm really glad I did," Barngrove said.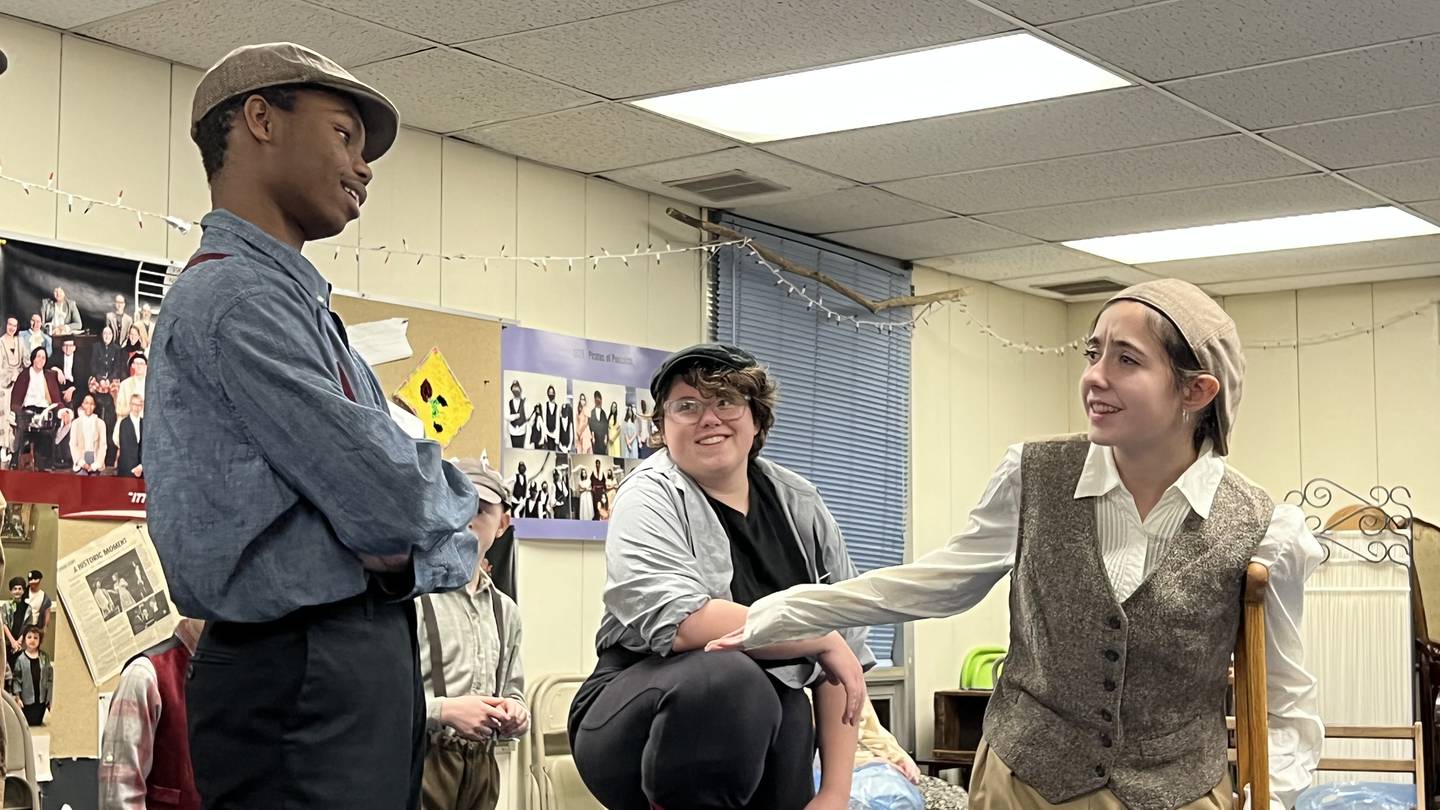 Even as a seasoned veteran on stage, Barngrove said she still gets nervous before performances.
"If you're not nervous you're not doing something right," Barngrove said. "I'm definitely nervous but it's more anticipation nerves instead of like 'Oh my gosh, it's going to fall apart,' it's not going to fall apart. It's going really well and I'm really excited for it."
Goldstein, Caddee, the Massey siblings and Barngrove, along with 21 other northern Illinois youth rehearsed in a second floor room of Somonauk Baptist Church on Jan. 26, a space Graham said the church has set aside for the group.
"Somonauk Baptist Church was fantastic in giving me a room to do it in, " Graham said. "I mean it's just amazing that we have this space that we can rehearse in."
The support from the church has allowed Graham to grow an idea she had four years ago while considering the opportunities afforded to kids living in different areas of DeKalb County – particularly the far southern areas from where she hails.
"I drove my daughter to DeKalb to do shows for years – she's 19 now and aged out of our program – but I realized that not everyone's parents can do that," Graham said. "My daughter was an only child so it made it easier to do that kind of thing than what a lot of kids experience. And so I wanted to make sure the kids of this part of the county had as many opportunities."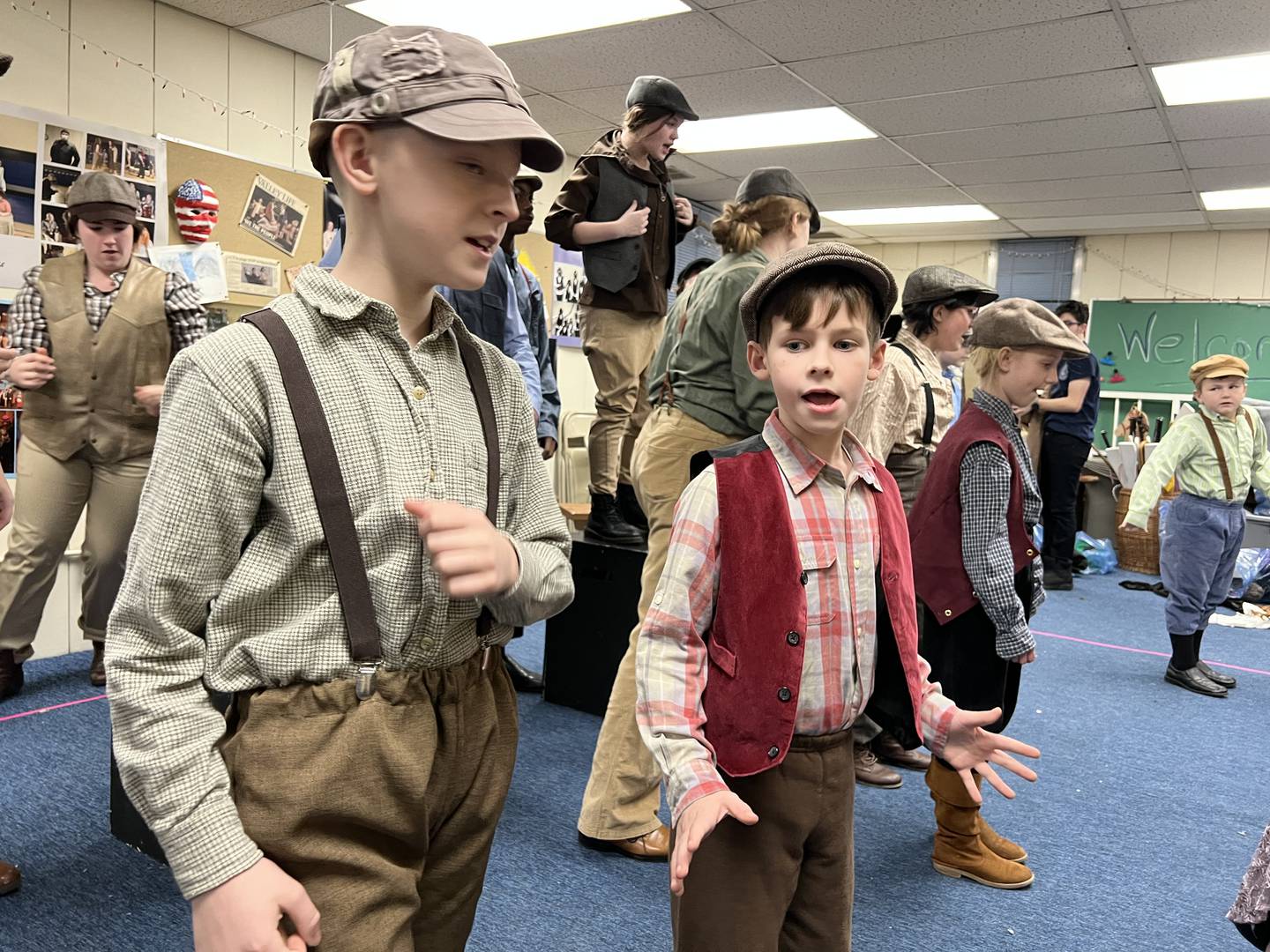 The CCT cast includes Jackson Heilemeier as Jack Kelly, Isaac Ortega as Joseph Pulitzer, Daniel Maller as Mr. Wiesel, Hailey Barngrover as Katherine, Kat Bowman as Medda Larkin and Payton Penman as Theodore Roosevelt.
Evan Terry, Gio and Natasha Bianchi, Elijah Botts, Charlotte Wheatley, Brendan and Kiersten Massey, Matthew Brockway, Deacon Haggard, Hannah Barngrover, Cadee Goldstein, Paige Penman, Grace Anderson, Payton DeWitt, Sophia Bode, Isabella Vancil, Brynn Butler, Ezra Ortega, Griffin O'Neil and Camilla Urbanski round out the cast.
Tickets for the show cost $15 for adults and $6 for ages 12 and younger. To buy tickets, visit egyptiantheatre.org or call the Egyptian Theatre box office at 815-758-1225.
For more information about CCT, visit cctonstage.com.