DeKALB – DeKalb and Sycamore fire department crews sent aid down south to Carus Chemical plant in La Salle last week as firefighters from across the region battled the chemical blaze for hours.
Crews from the DeKalb and Sycamore area were part of Illinois' Mutual Aid Box Alarm System, also known as MABAS, called in to assist in hazardous material response for the region.
Among those who responded was DeKalb County's MABAS Six strike team, which includes an ambulance from DeKalb and Sycamore fire departments, along with engines from Genoa-Kingston, Maple Park, Shabbona, Malta and Cortland.
Crews from DeKalb and Sycamore were called to assist and provide a decontamination team, according to a social media post Tuesday from the DeKalb Fire Department.
"DeKalb deployed four vehicles and two hazmat trailers," the post states. "Sycamore Fire Department deployed two vehicles and four firefighters."
DeKalb Fire Chief Mike Thomas was not immediately available for additional comment.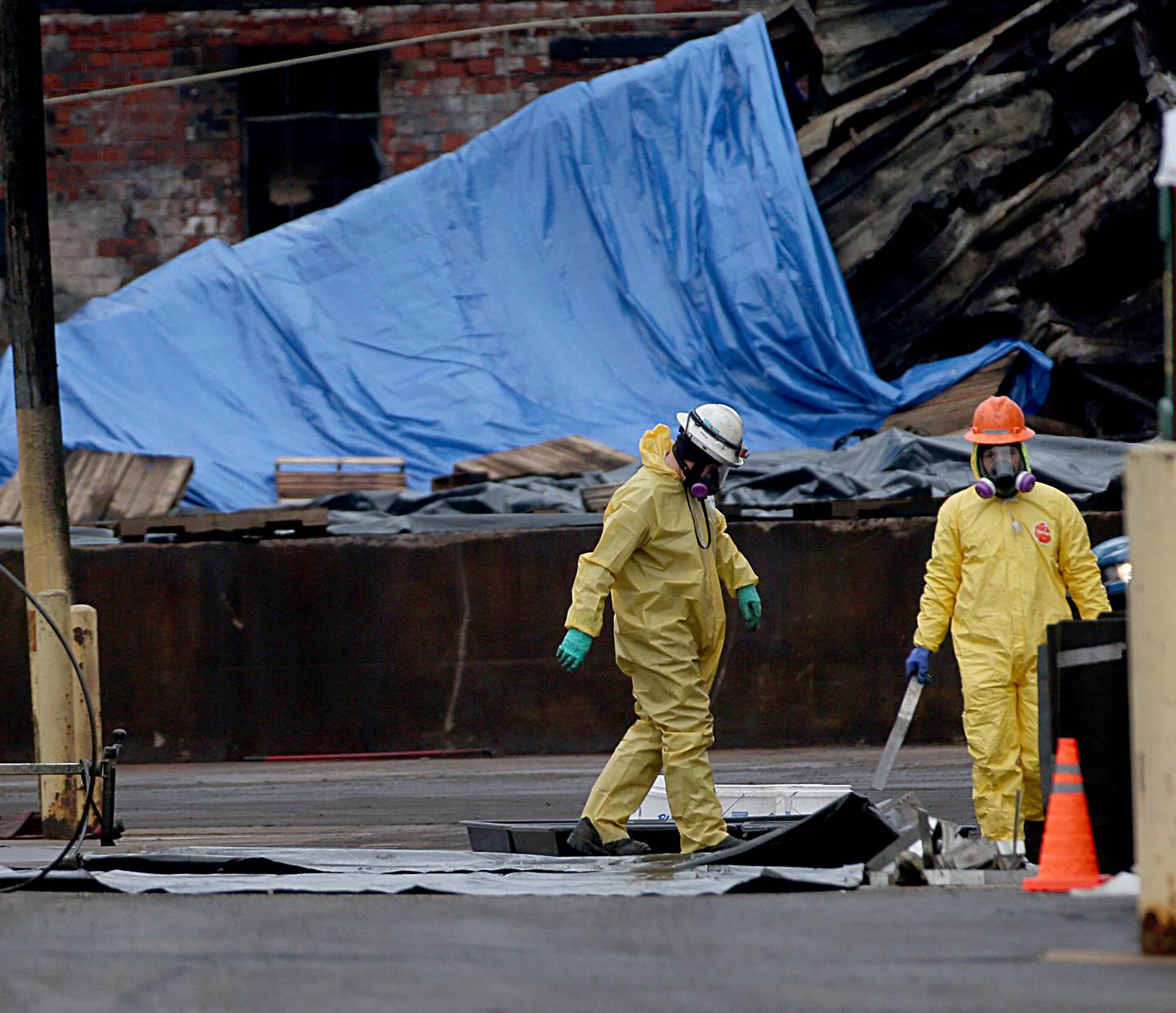 The MABAS team was on the scene for five hours, and expenses for the deployment are reimbursed, the post reads.
Reports of explosions came in around 9 a.m. a week ago at the chemical plant at 1500 Eighth Street in La Salle, followed by smoke and a blaze that was contained before noon Jan. 11.
The massive fire response brought dozens of emergency response agencies, the Illinois Environmental Protection Agency, and the Coast Guard to the area. Residents in the immediate vicinity were asked to temporarily shelter at home.
Carus Chemical is a manufacturer of chemical products used by companies and municipalities. The company provides supplies, products, equipment, and services used for municipal water treatment, wastewater, air purification and soil remediation.
All Carus workers were evacuated and accounted for and there were no injuries, except for a minor injury to a firefighter, who was treated and released, La Salle Fire Chief Jerry Janick said.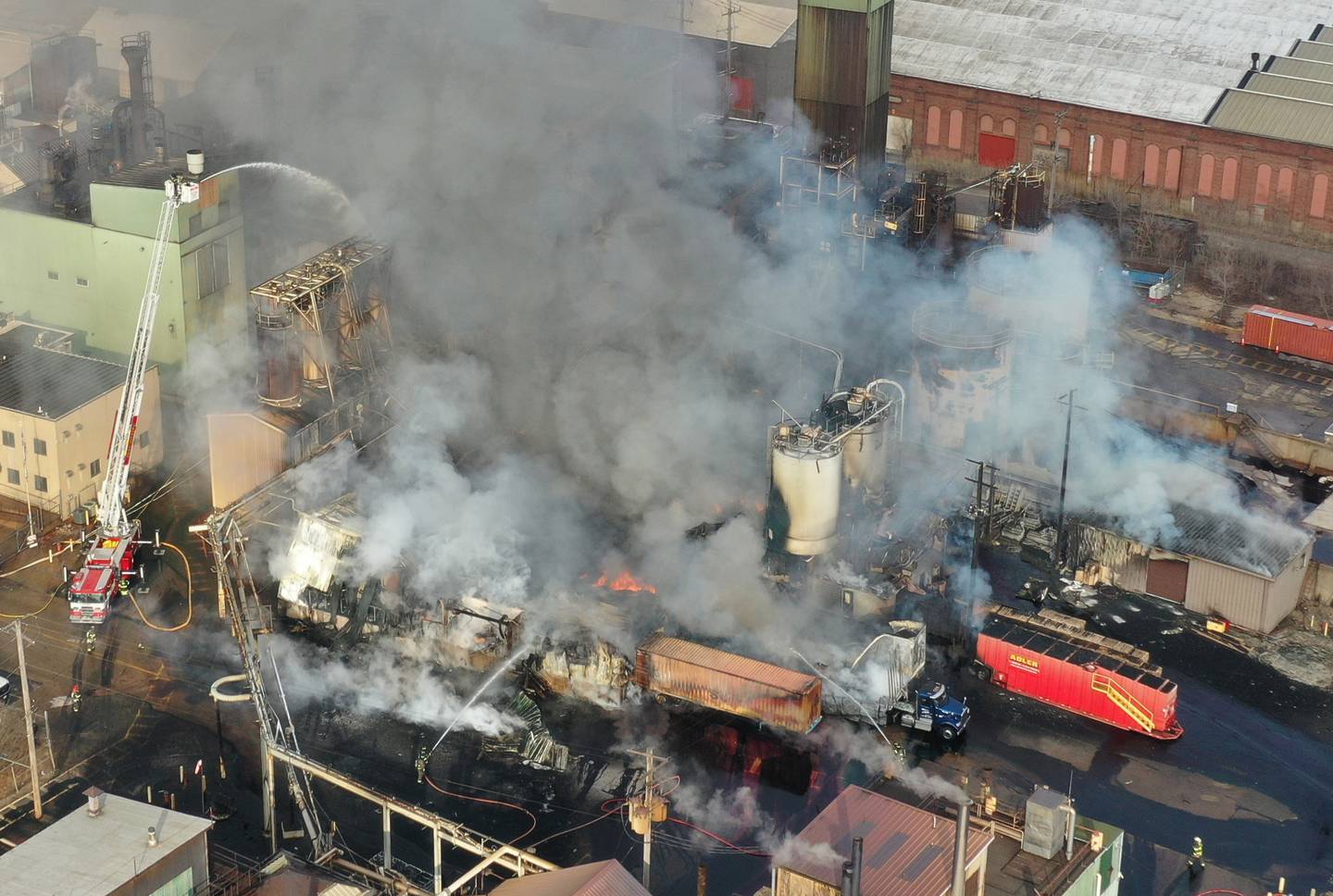 The fire was reported to be in the plant's shipping department.
In the aftermath of the fire, an oxidant called potassium permanganate appeared on cars, driveways, air conditioning units, among other areas of residents' properties. It appears as a brown-orange, green or purple color depending on its state. While the material is reportedly non-toxic and used in drinking water, people are instructed not to touch it, said Carus Vice President of Operations Allen Gibbs.
If residents wish to clean it themselves, they are encouraged to use water, but if they are unable to do so themselves, or uncertain of it, Carus officials said they'll send a team to clean up.
Call the hotline at 815-224-6662 with questions. The Carus community hotline will be accepting calls from 10 a.m. to 2 p.m. Saturday, Jan. 14, and reopened Monday.