DeKALB – Daniel Langguth, a senior political science major at Northern Illinois University, was only 3 years old when 9/11 happened, and has no memory of that day.
On Friday, he attended a 9/11 20th anniversary ceremony in the MLK Commons on campus featuring remarks by President Lisa Freeman, DeKalb Mayor Cohen Barnes and interim Vice President of Student Affairs Charlie Fey.
"I think remembrance events are important everywhere because everyone in the U.S. and the world was affected by what happened on 9/11," Langguth said. "It also made people momentarily put aside their differences to come together."
On the grassy area near MLK Commons lay early 3,000 American flags, including flags from each country that lost citizens on 9/11, which will remain placed until Sept. 15.
Dwayne Barry, a senior digital marketing major at NIU, said that seeing the crowd in attendance of the event – more than 100 people – it shows "how important 9/11 is to our history."
"I attended the event out of respect for those that died," he said. "It's amazing to see that 9/11 is still bringing people together 20 years later."
NIU Police Chief Darren Mitchell lowered the American flag to half-staff during the commemoration event, and spoke about honoring first responders who died in the World Trade Center trying to save others.
"I'm here to pay homage to their sacrifice," Mitchell said. "9/11 was a very important moment in our nation's history, and we have to remember the tragedy that happened. Events like this are an opportunity for people to remember and reflect and give a sense of unity and community."
Freeman spoke about how "the tragedy of 9/11 brought out the best in people," and that through a time of immeasurable pain she witnessed "so much kindness and inspiration."
"For younger members of our Huskie family, remembering isn't possible. Sept. 11 and its aftermath is largely something that had to be taught and that has been portrayed in literature and movies and museums," she said. "But what is shared by both generations, those who knew the world before 9/11 and those only after, what's shared are the consequences still emanating from that time."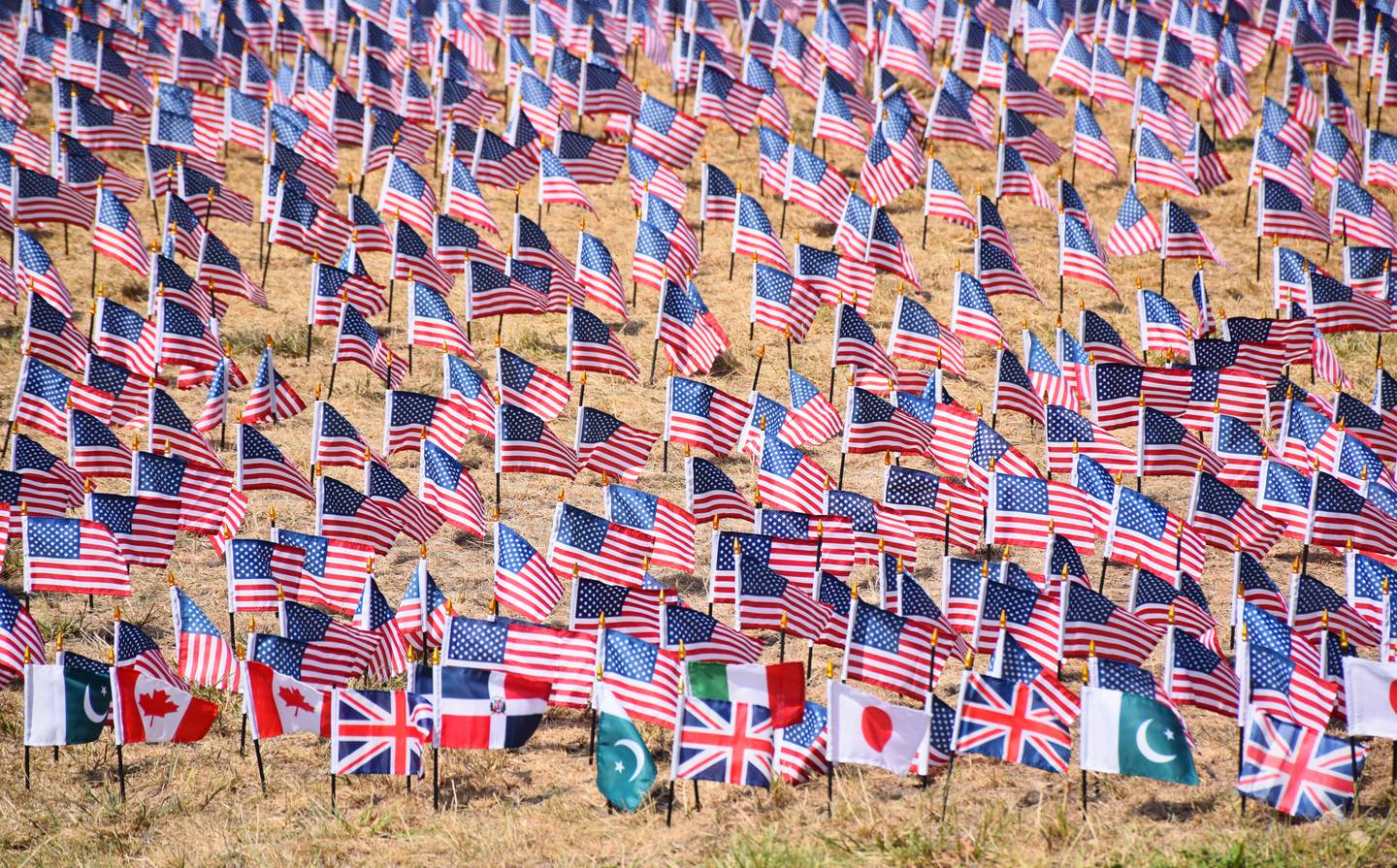 President Freeman said that prevalent questions still on the minds of Americans are "Could this happen again?"
"Two decades later, we still feel the enormity and the aftershocks of the act of aggression and hatred," she said. "I think that this is where one of our greatest challenges lies: how can we sustain that humanity, that strength, support and grace? Not just ramp it up in response to adversity but express it daily?"
Barnes said that although commemorative events remember the lives lost during 9/11, it is important to remember the positive that has happened as well.
"We are all citizens of this planet, we're all human beings, and it's too bad that it takes a tragedy like [9/11] to bring us all together," Barnes said. "We will find ways to find unity, we will find ways to come together, because in the end, we're all Americans. We're all citizens of the world."