DeKALB – Fire officials confirm there were no reported injuries or property damage resulting from a DeKalb scrap yard fire late Thursday morning.
DeKalb Fire Chief Jeff McMaster said a call came in at about 10:30 a.m. Thursday about a report of a fire at a metal scrap yard near Seventh Street and Oak Street in the city. He said firefighters "were on the scene for two hours."
McMaster said sometimes a pile of metallic shredding, or swarf, oxidizes and catches itself on fire.
"And we had an incident of that this morning," McMaster said Thursday, referring to the fire at the scrap yard.
McMaster confirmed the fire coming from the small pile of swarf was contained and only produced some smoke. He said there was no threat to public safety during the course of the incident and Oak Street was closed for an hour so firefighters could connect their hoses to fire hydrants across the street from the site.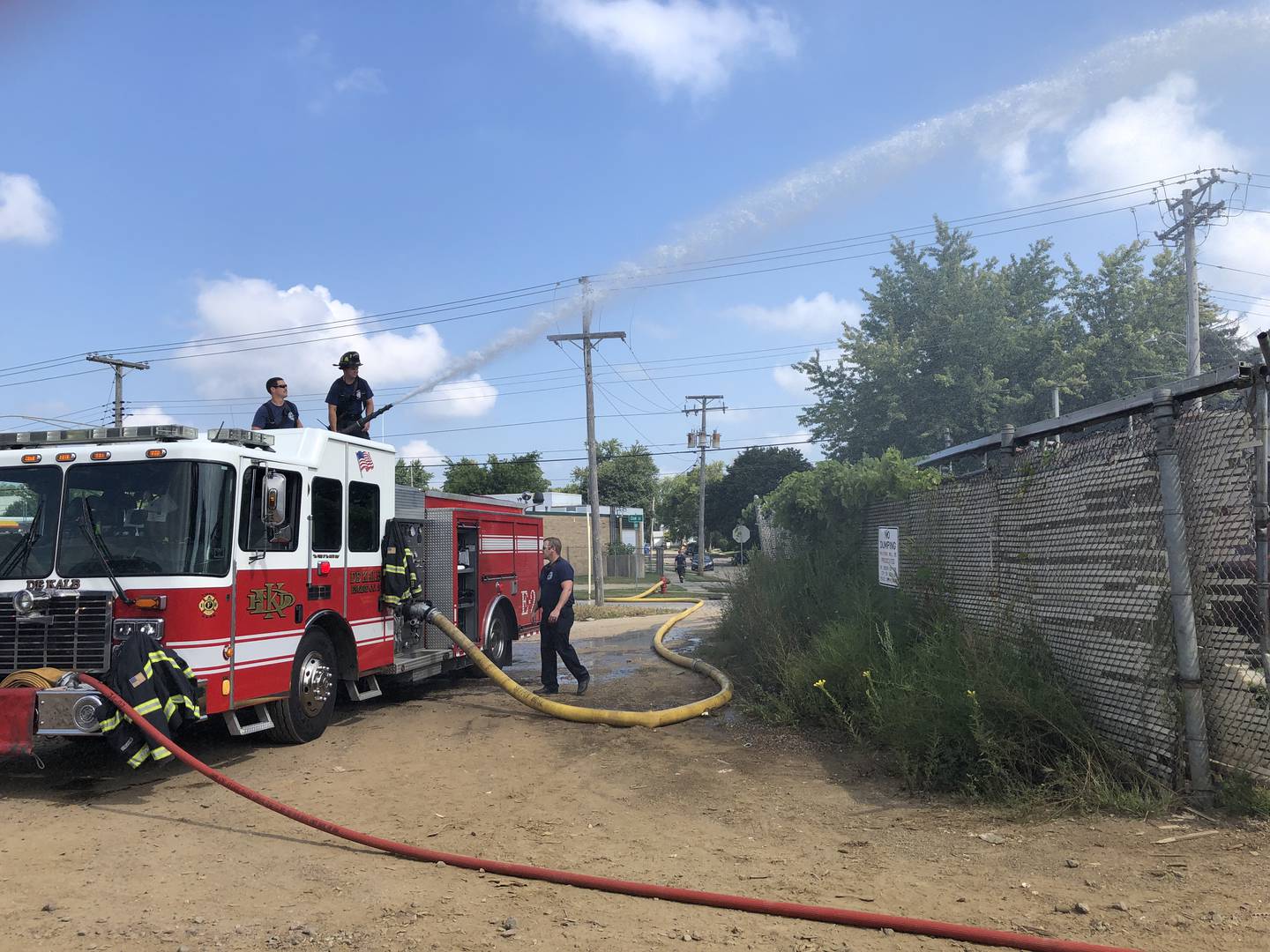 McMaster said "we do not recommend tightly packing" damp landscaping waste, decomposing mulch or oil-soaked rags, since that creates a fire hazard similar to what happened with the metal shavings at the scrap yard on Thursday.
McMaster urged residents to "make sure that organic matter is fully dried out and aired out" before disposing it.