DeKALB - Veteran-only parking spots are available in several areas throughout DeKalb thanks to partnerships between local businesses and the DeKalb American Legion Post #66.
According to a news release, the Legion has embarked on a program to promote parking space for veterans throughout the city and in the future the entire county. The concept of DeKalb's 'Veteran's Only Parking' signs is to show respect for those that served or are serving the country, the release states. This program was created by local veteran Michael Embrey (USAF) and promoted throughout the community by outgoing DeKalb mayor Jerry Smith (Army).
Through a unified effort with commercial and public parking areas, the goal is to provide veteran's parking spaces at every public, private and commercial facility to honor and say thank you to veterans year-round and every day.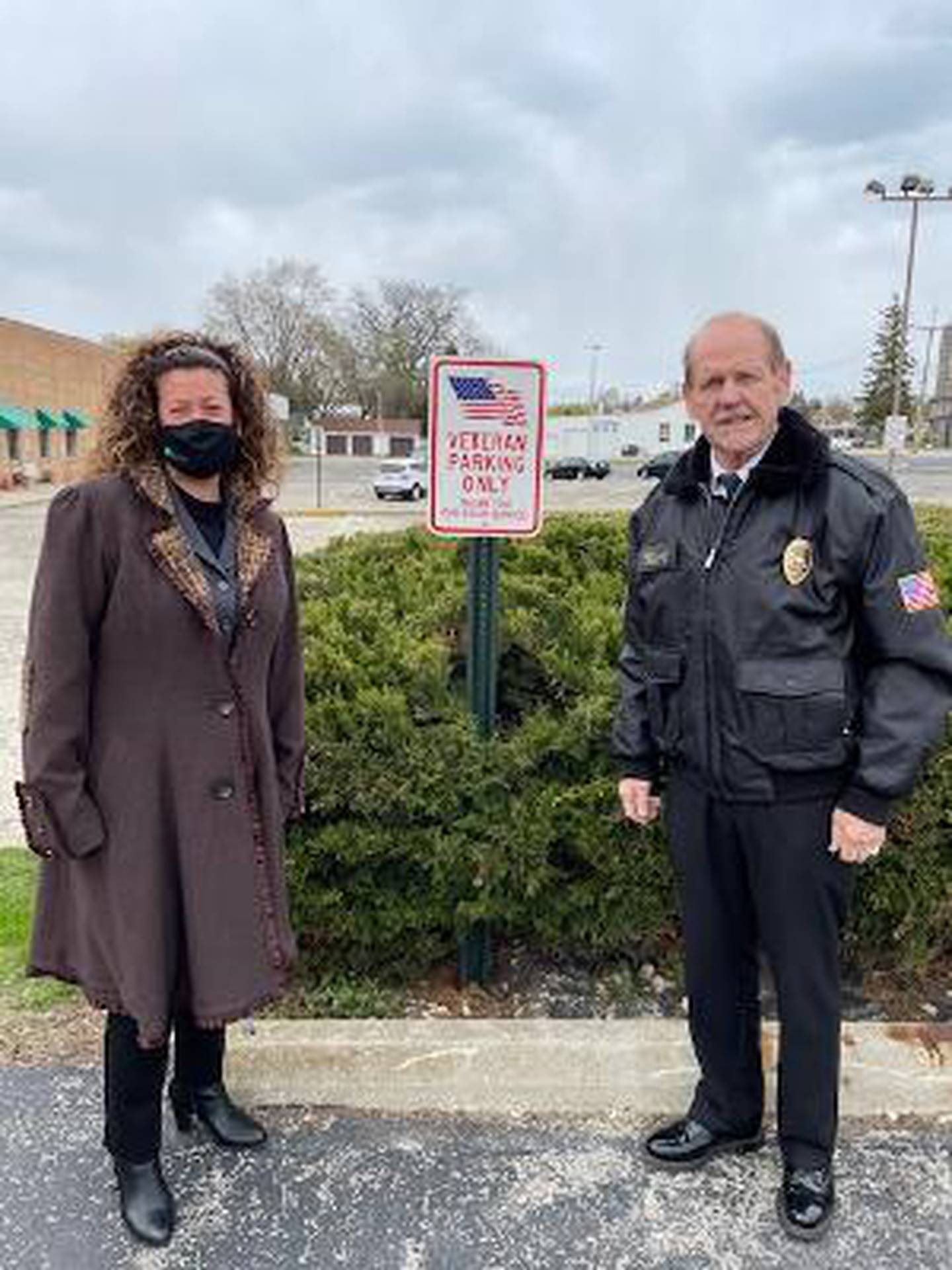 "With the support of local businesses, the DeKalb American Legion, and the City of DeKalb, our goal is to create the most Veteran friendly city in northern Illinois," said Smith in a statement.
Veteran's parking spaces will be for any veteran with or without a Department of Motor Vehicle (DMV) issued vehicle license plate from any state. DMV-issued veteran's plates in most states are requested to support veteran's programs.
A disabled veteran does not automatically qualify for a disabled parking plaque but would be a perfect candidate for a veteran's only parking space, the release states. Legion organizers said that veterans, especially for the last decade and throughout history have been coming home with missing legs, arms, and other serious injuries, yet want to be treated like any normal person even with their limitations.
According to the news release, local parking spaces dedicated to veterans will not be monitored by police (civil authorities) or ticketed by persons using the spaces who are not veterans.
Currently, there are several business locations that have 'Veteran Only Parking' signs. They include: Aspen Ridge Complex at Peace Road and Pleasant Street; Lowes in DeKalb, Heartland Bank at South Fourth Street in DeKalb, Hy-Vee in Sycamore and First Midwest Bank along West Lincoln Highway.
Future locations reviewing this project include the DeKalb County Building, Red Roof Inn, Ellwood Steak and Fish House and the DeKalb Elks Lodge. There are also two 'Veterans Only Parking" in downtown DeKalb on Third Street and Locust Street, the Honorary Veterans Parkway.
For more information about this service project or to purchase your own 'Veteran Only Parking' sign, please contact the DeKalb American Legion in DeKalb. Signs and pole are $50 each.