SYCAMORE - Sycamore police responded to more than 23,100 emergency calls in 2021, a year that marked the inclusion of body-worn cameras to patrol officers throughout the city, according to a year in review report released by the city this week.
While navigating through a pandemic for the second straight year, the Sycamore Police Department remains focused on a professional and community oriented policing approach.
"I do want to thank all the parts of the city that contribute to this one way or another, we really try to take a holistic approach to public safety," Sycamore Police Chief Jim Winters said during the Sycamore City Council meeting Monday, where he reviewed the department's annual report for the mayor and council.
The 41-person police department employs 31 full-time officers and hired four more last year. According to the report, officers responded to 23,117 emergency calls in 2021, including 390 calls from what the report calls "suspicious activity," 236 calls for theft, 450 calls from people who locked their keys inside their vehicle, and 310 domestic disturbances. Sycamore police also recorded calls for 16 sex offenses, 11 reports of burglary, more than 4,100 calls to aid neighboring departments.
Noted recorded crime in 2021 includes one murder, 70 assaults, seven cases of rape, 126 cases of identity theft and 60 cases of damage to property.
In 2021, Sycamore police made 411 total arrests, according to the report, up from 330 in 2020 but down from 560 in 2016.
Sycamore police patrol almost 10 square miles of area in the city of 18,500 people, operating with a $4.8 million budget.
Like many DeKalb County law enforcement agencies, the Sycamore Police Department also employs part-time social workers through Northwestern Medicine and DeKalb County Mental Health Board to aid in emergency crisis calls. According to the report, social workers were called to the scene of such calls 11 times in 2021.
Body worn cameras are also now a standard during Sycamore patrols, Winters said calling it a plan to enhance transparency and improve evidence collection for police.
"I think they just build on transparency of what we are trying to do in the community," Winters said. "It doesn't tell the full story, but again helps build on the transparency and give that evidence that the officers see when they come to a scene."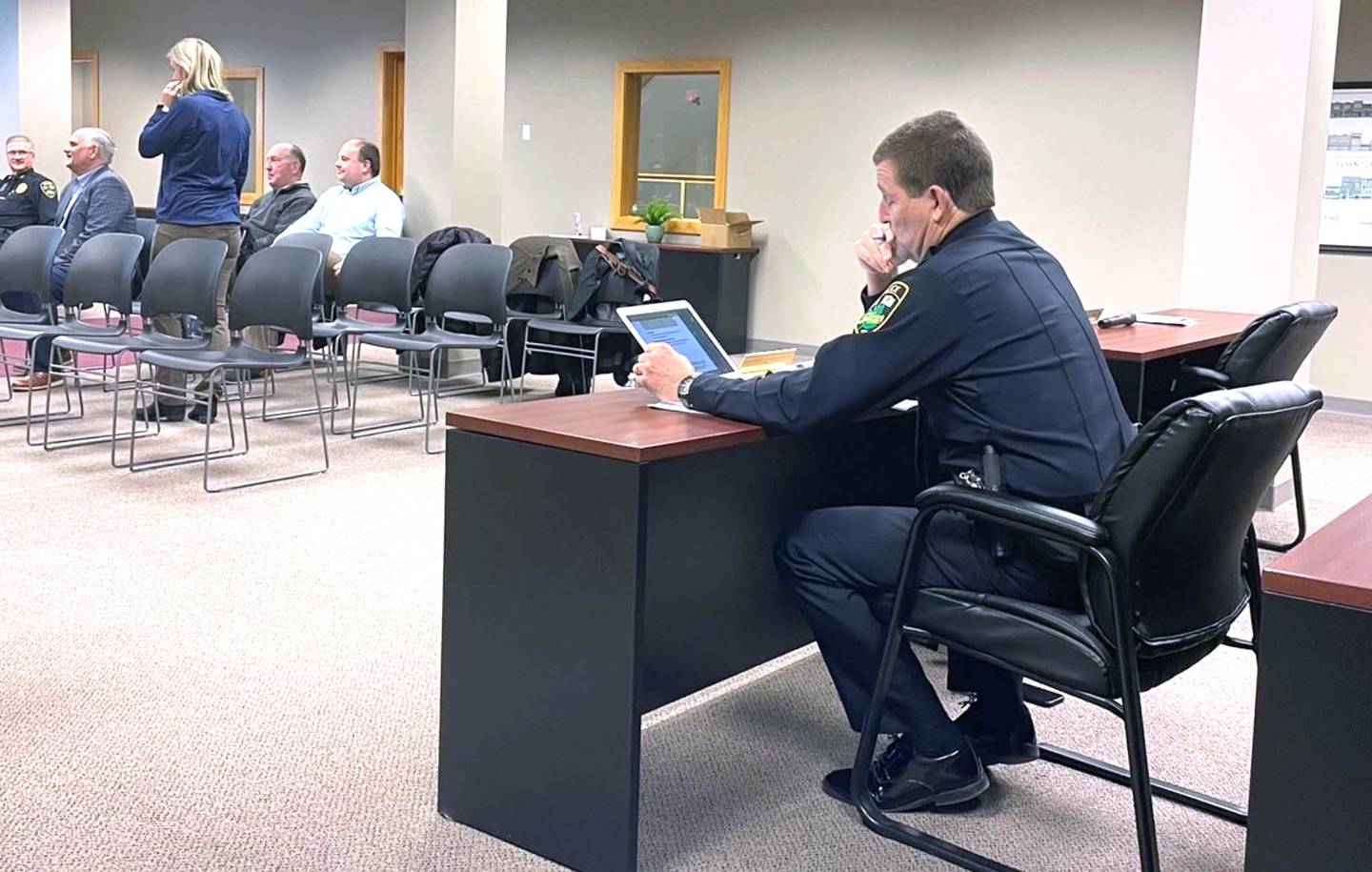 New officers Zachary Nelson, Michael Cicchetti, Raven Burress and Kevin OKeefe were hired by the department in 2021.
"The new officers are doing well, they all are in various processes of training, they are all doing great," Winters said.
Sycamore also received $17,422 in Sustained Traffic Enforcement Program grant through the Illinois Department of Transportation to help fund additional patrol officers for traffic enforcement, meant to reduce traffic fatalities or serious injuries, according to the report. Officers are paid directly through the grant for their patrol work.
"It is where officers are taken off their regular shift because they might have other calls they have to go to, they are hired back from grant funding from the department of transportation," Winters said. "All they do is go out and work traffic enforcement, trying to focus on occupant restraint, speeding, impaired driving, nothing else."
Winters said it's a chance for Sycamore police to promote safer driving.
"When people see squad cars out there pulling over cars, they are going to know to watch their speed or put down their phone while driving," he said.