DeKALB - As part of a proposed settlement agreement with embattled landlord Hunter Properties, the City of DeKalb will require the landlord to sell some of its largest apartment buildings, including Hunter Ridgebrook, Hunter Tri-Frat, Lincoln Tower and Hunter Hillcrest if the agreement is approved.
DeKalb City Manager Bill Nicklas said on Thursday the settlement is up for a City Council vote during the council meeting scheduled for 6 p.m. Monday at DeKalb Public Library. If the council approves the agreement, it will be executed May 1, he said.
"Hunter Properties said they are agreeable to the terms as outlined in the settlement agreement," Nicklas said.
"The end result of these conferences is a draft agreement which may help break the recurring cycle of code violations at Hunter Properties, the Hunter resistance to code compliance, and the costly litigation of outstanding Hunter code violations," city officials said in the proposed agreement, according to council documents. "The proposed settlement also puts into place a path toward a change in ownership of four principal properties under Hunter ownership, on the assumption that Hunter Properties will not otherwise cease its callous indifference to reasonable property standards and responsible management."
Controversial history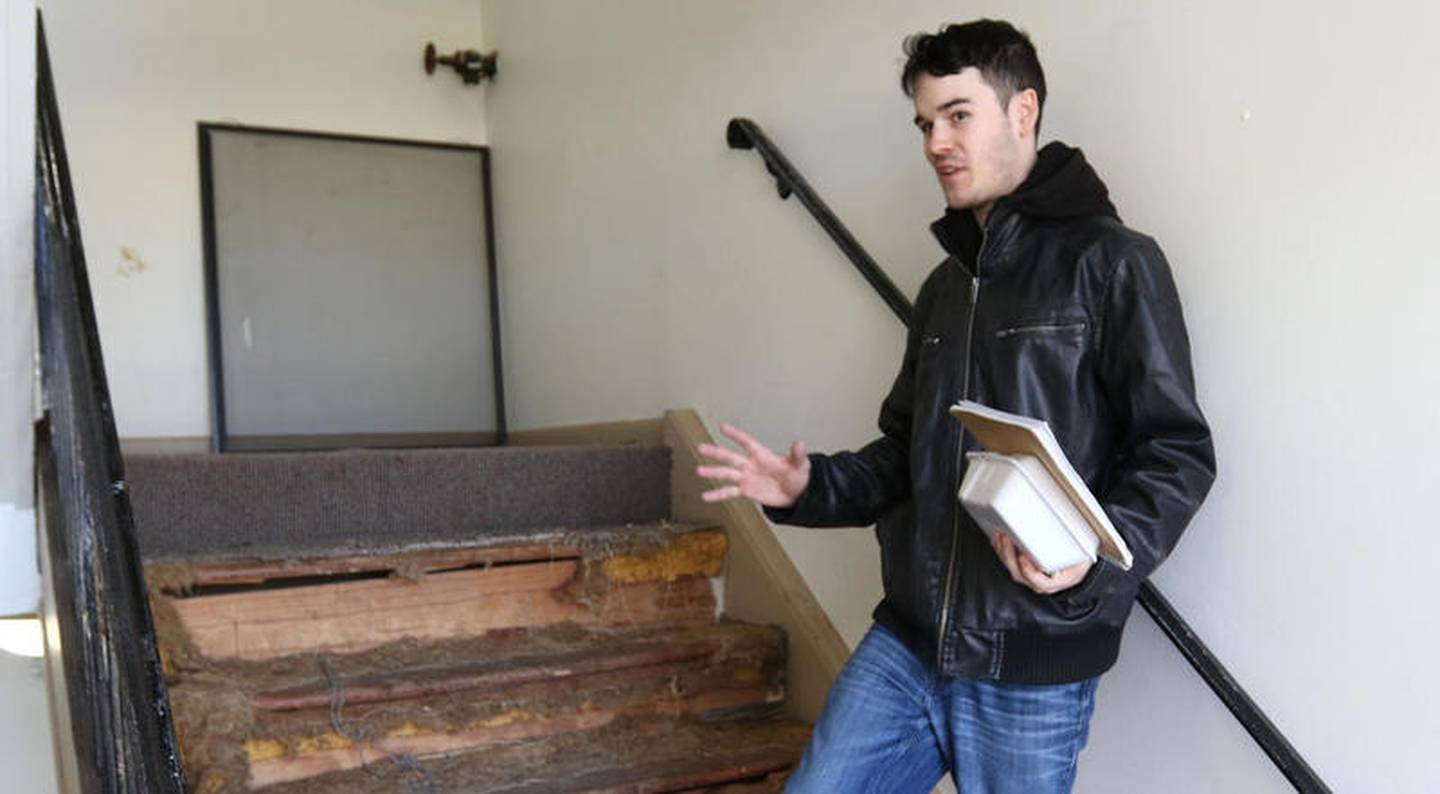 The news comes after a years-long effort by city officials to improve quality of living in several of the buildings owned by the Evanston-based Hunter Properties. The landlord owns the most units in the city, about 1,000 in total, and has over the years been the subject of nearly 500 unresolved code violations since 2019. Those include two buildings where tenants were forced from their homes after several fires which DeKalb fire officials said were attempted arsons in July of 2019, displacing almost 200 people.
In December of 2020, the city council approved a Special Service Area to collect more taxes from the properties to put back into safety and housing measures for the areas.
[ DeKalb landlord Hunter Properties has almost 500 unresolved violations with city ]
Properties owned by the landlord have been called out by city leaders for years as being unlivable, and in December Nicklas called the ownership "a cancer on our community." Hunter Properties began purchasing buildings in DeKalb in 2016, and its various subsidiaries now control almost 1,000 units in DeKalb.
DeKalb County court records show 10 Hunter Properties buildings in DeKalb have been cited 483 times for code violations. According to court records, 74 of those violations from 2017 and 2018 have been ruled on and carry fines totaling about $100,000, none of which have been paid, a 2019 Daily Chronicle investigation found.
Enforcement of city rental property code can come with challenges, since city code enforcement officers can't enter private property without a warrant or personal invitation from a tenant. Maintenance inspections can only be done from a nearby sidewalk, or if someone from the city is invited inside personally by a tenant, or in an emergency such as the arsons in June and July of 2019, during which DeKalb Fire Chief Jeff McMaster personally inspected 930 Greenbrier Road and found fire code safety violations, which were later remedied.
When a tenant calls the city to report a maintenance issue or something on a property they feel violates city code, code enforcement teams from the city will tour the space in person to assess the issue, Nicklas has said. Nicklas has said the landlord or property manager's attorney can appeal a fine and take it to circuit court, which can lead to a drawn-out legal process out for months or years.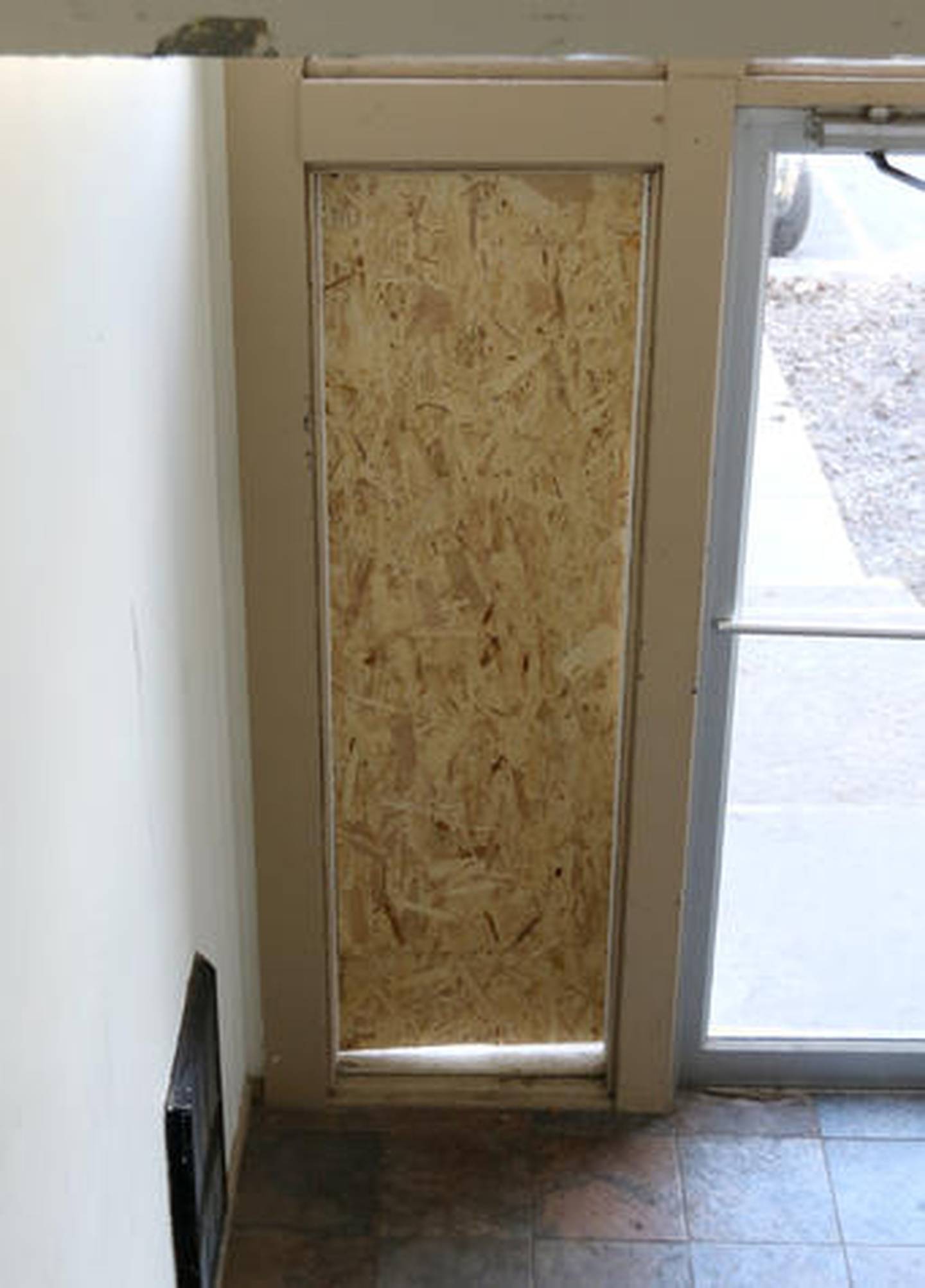 Court records show the cited violations include electrical and mechanical issues, broken smoke and carbon monoxide detectors, bedbug infestations, security failures, lighting and plumbing problems and more.
Tenants who were victims of the 2019 arsons have voiced their frustrations with their landlord, including one who filed a lawsuit after a fire at the Hunter Ridgebrook Apartments at 808 Ridge Drive.
On a tour of several Hunter-owned buildings in March of 2019, tenant James West pointed out locks to gates and front doors that were broken, and interior conditions in several buildings showed poor upkeep. West and other tenants rallied together shortly after to form the DeKalb Tenants Association in an attempt to advocate for change.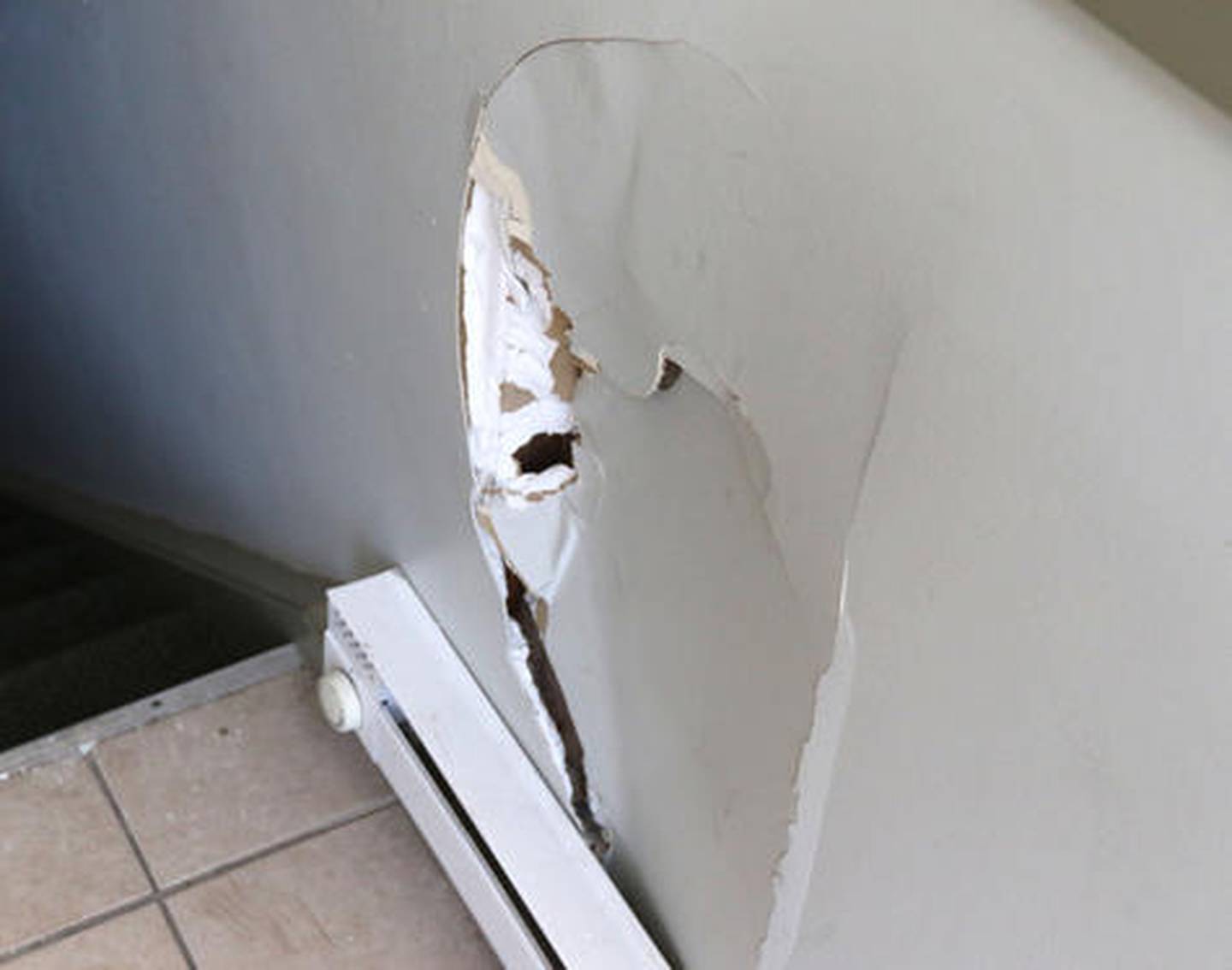 [ 'A cancer on our community': DeKalb city council approves Hunter Ridgebrook SSA creation ]
Details of the settlement
The settlement as proposed includes several caveats: Hunter must retain "a reputable, independent, licensed commercial real estate broker" which is currently identified as Marcus & Millichap and Triad Real Estate Partners to sell the listed properties.
Hunter would also be asked to deposit an escrow of $150,000 for each of the properties, according to the agreement. The settlement also requires a portion to be paid to the City in proportion to the number of any properties the landlord fails to sell within a 42-month time frame, documents read.
Hunter is also asked to "immediately undertake" various repairs and security measures recommended by the City's building, fire and police departments, documents read.
Tiffany Meadows, manager for Hunter Properties, deferred comment on Thursday to the lawyer representing the company in the lawsuit.
Gary Ashman, attorney for Hunter Properties, said the two "parties have reached a mutual satisfactory agreement whereby each side is going to release all claims that they have against each other."
"The City has claims against Hunter, Hunter has claims against the City," Ashman said. "The result of the settlement is each side gives up and waives and ends all claims against each other."
However, the measure would not require the City to withhold any future City code enforcement on the landlord, according to the agreement.
Ashman added the settlement would not affect any future new legal claims either party may have against each other, should any come up.
The City would also have the option to purchase any of the properties at their individually appraised value, according to the agreement. Nicklas said the City is not in a position alone to buy Hunter Properties out.
"We'd have to have partners," Nicklas said.
Nicklas said the council has not yet directed him to pursue any potential partners.
DeKalb First Ward Alderwoman Carolyn Morris, who's ward includes many Hunter-owned buildings, said she's not aware of any prospective buyers for the properties or whether the city is soliciting any buyers.
"Of course, it all has to be approved in court first and Hunter has to agree to it," Morris said.
Morris said the City has been working with Hunter Properties in court for the entire time she's been on City Council. She was elected in April of 2019. She said she feels this settlement is the best the City could do for now and she believes the council will support the agreement.
Morris said she believes the agreement would be satisfactory to her constituents as well.
"I think that everyone in DeKalb is going to be happy to see Hunter divest to some degree," Morris said.
Moving forward, Morris said City officials have talked about pursuing new ownership for the properties similar to how the City pursued Ferrara Candy Company or the Facebook Data Center on the south side. She said the hope is to keep as many options as possible open to make that happen.
"So we're really excited of that opportunity as a city," Morris said.
DeKalb Mayor-Elect Cohen Barnes said that, after prioritizing in his campaign a pledge to address issues surrounding Hunter Properties' management if elected, he was excited to hear about the settlement.
Barnes said the agreement is a solid next step and that, under his leadership, the City will continue to "look at and go after every opportunity and every avenue at our disposal in order to make this change once and for all."
"It's not that often that one single entity can cause so much trouble to not only its residents, but to the city as a whole ... but Hunter Properties is that," Barnes said. "We're going to be able to hit the ground running on May 10."
This story has been updated at 6:45 p.m. Thursday, April 22, 2021 to include additional comment from Gary Ashman, attorney for Hunter Properties, DeKalb Mayor-Election Cohen Barnes, DeKalb Ward 1 Alderman Carolyn Morris and DeKalb City Manager Bill Nicklas.